It is hard not to get vibes of that slippery relative when you see Gopal Datt in character for web-series Pitchers. Playing the character of Rastogi, the actor has everything jotted down to play the middle-aged struggler from a small town, trying to make it in the big, bad metropolitan. A hint of oil on the scalp, his hair combed towards the front, the noose of his tie showing from behind his collar – watching Datt perform is an absolute delight. 
He knows exactly what he is going for as he says
When I came to Mumbai I had the awareness to know that I didn't look like a Bollywood hero, so I didn't really expect to become a big star some day. I was an actor, and I was only looking to make a living out of interesting acting jobs.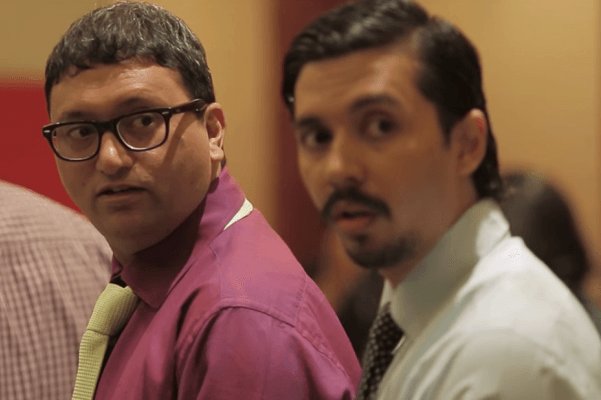 Bitten by the acting bug in 11th grade, living in Nainital…
Having made a huge splash on the web with his appearances in TVF and AIB comedy sketches, Datt is one of the few people who can make 'hommies' and 'YASSS QUEEEN' sound adorably cute. Born and brought up in Nainital, Datt confessed to being bitten by the acting bug in 11th grade when he accompanied one of his school friends to a rehearsal.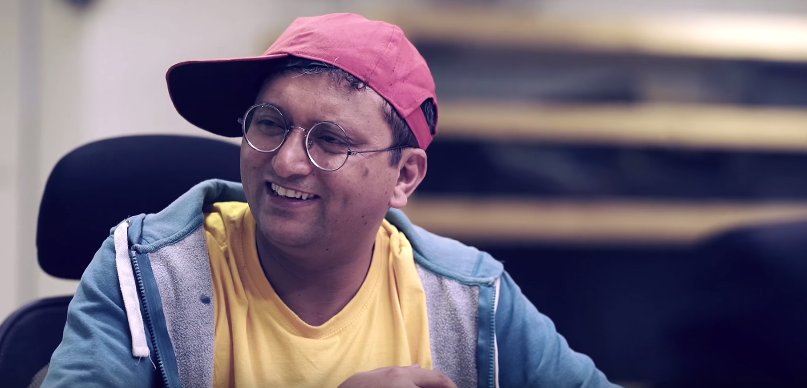 His biggest learning from his years at National School of Drama (NSD).
Were his parents okay with his decision to participate in plays? In a way, yes. 
My father insisted that I take up the Science stream. You had to be a Science graduate so I took up BSc. I had three subjects, and I was pretty good in Chemistry,
going on to add that the closest he's got to Chemistry these days was by watching Breaking Bad. 
After college, he asked his father to give him a couple of years to get into NSD (National School of Drama). Being the good student that he was, Datt found his way into the prestigious institution in his very first attempt. With fond memories of the place Datt recounted the one lesson imparted by renowned theatre director B.V.Karanth. 
I was sitting backstage after finishing my performance when Karanth ji came up to me and said 'Well done. Now, forget it'. 
That's one lesson Datt still repeats to others citing that the longer you remember how well you did, the longer it will take you to give another good performance.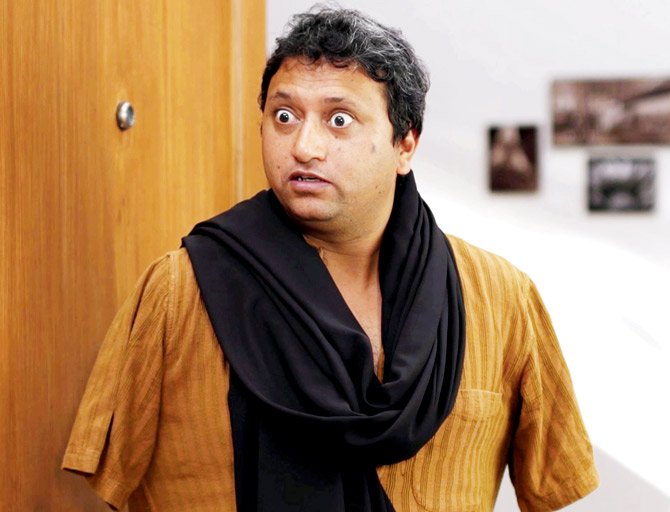 After finishing his course in acting, Datt knew there was only one place an actor could make a living. He wasn't very keen on living in Delhi, and there was very little he could accomplish back home in Nainital. Thus, nearly by a process of elimination and with some reluctance and fear, Datt took the leap into the abyss that was Mumbai for many struggling actors.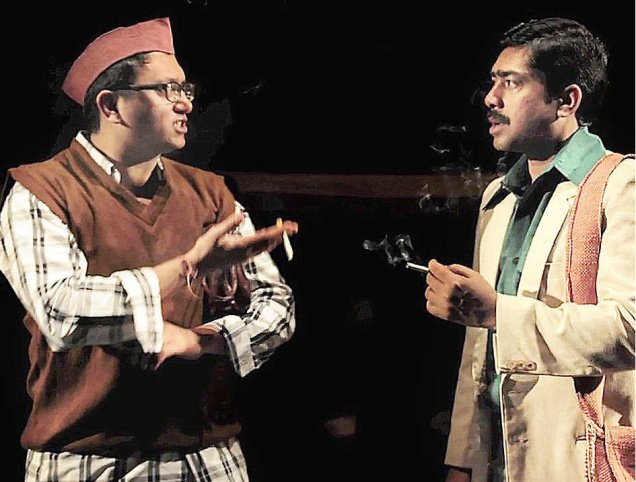 Trying his hands at everything creative, to keep the fire burning inside.
He realised acting jobs in films wouldn't be easy from the word go, and thus he took any and every creative job he crossed paths with. 
When I came down I never really had a single goal that I wanted to do films, TV or theatre. So along with acting, I took up voice-overs in advertisements, I was attached to several theatre groups, I was writing lyrics, jingles 
which meant that he never really had the time to sit around and contemplate about life had he been a superstar.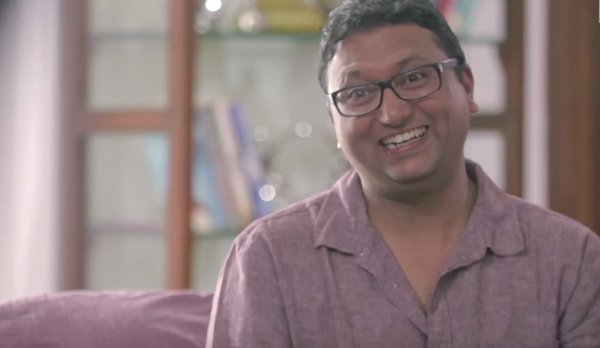 Datt has been a part of the news satire show The Week That Wasn't, saying it was this show with Cyrus (Broacha) and Kunal (Vijayakar) that gave him a lot of creative satisfaction. It has been his 'steady gig' for over 8 years now, which allowed him to turn down many filmsily-written film characters. Having acted in Mujhe Kuch Kehna Hai and Tere Naam, Datt confirmed Bollywood's tendency to stereotype as he got offered the same characters (Hero's best friend mostly) again and again.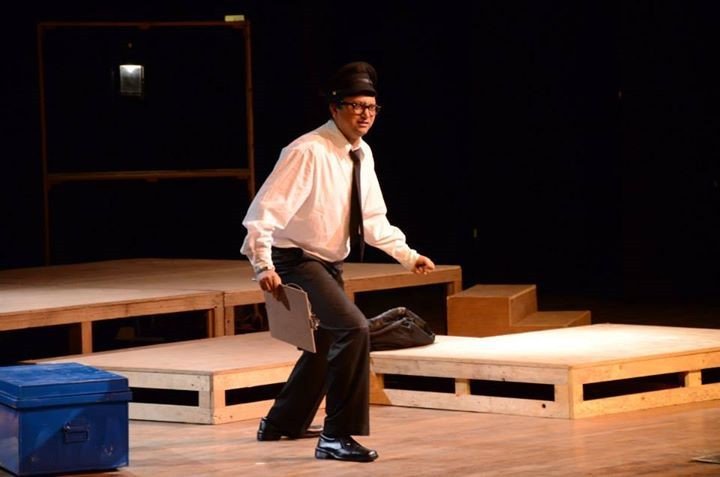 It was through these dry spells that Datt said, it helped to keep dabbling in various things which kept that fire burning inside. And then in 2015, with the arrival of new-age content companies like TVF (The Viral Fever) and AIB (All India Bakchod), Datt was about to become a recognisable face in all homes with a computer and a decent Internet connection.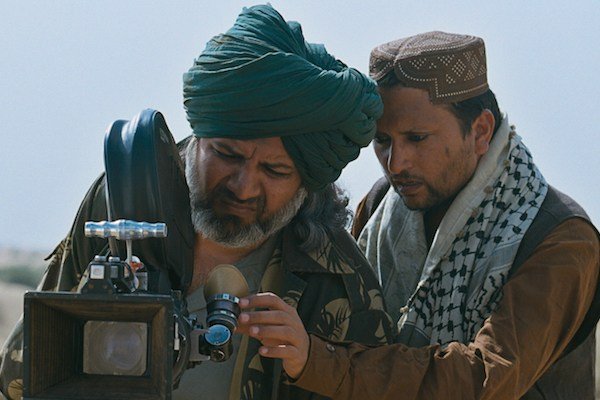 Having acted alongside Nidhi Bisht (co-founder of TVF) Datt was offered the part of Rastogi. Having worked with Ashish Shakya (co-founder of AIB, former writer of The Week That Wasn't), Datt also became a part of Honest Indian Flights and then Honest Indian Arranged Marriage. Both parts got him widespread recognition. 
"People still come up to me and ask me about that missing pendrive (from Pitchers)."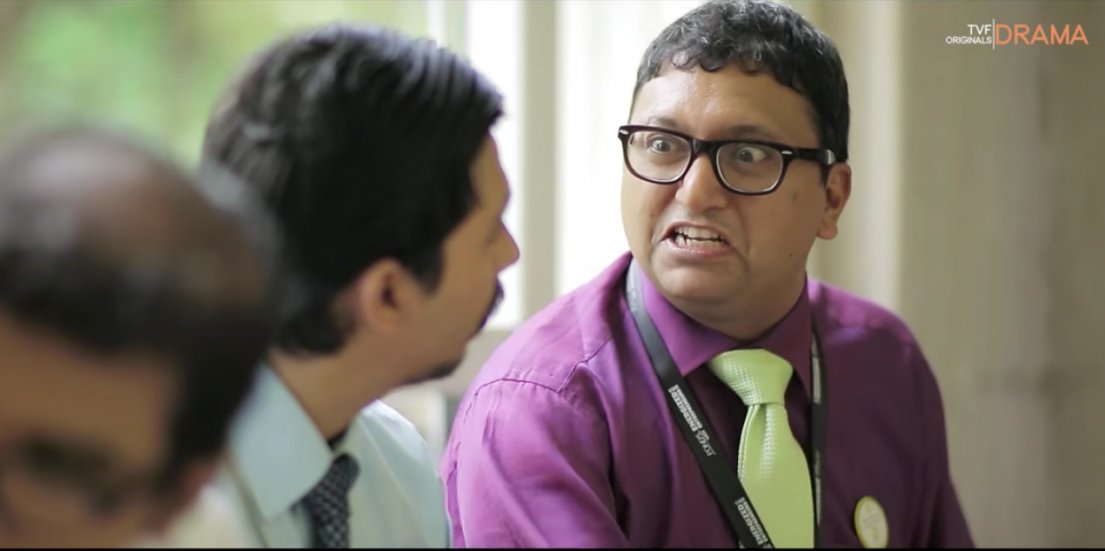 Asked if he ever felt the wrath of constant rejection like most struggling actors in Mumbai, Datt sounds like a monk fresh out of his two-decade meditation – 
Rejection is one of the principal components of an actor's life. And you soon realise it is nothing personal and not a big deal.
When someone writes something, they imagine it a certain way. It doesn't matter if you're a great actor, if you don't fit the part then you just don't. A rejection doesn't necessarily mean they are rejecting you.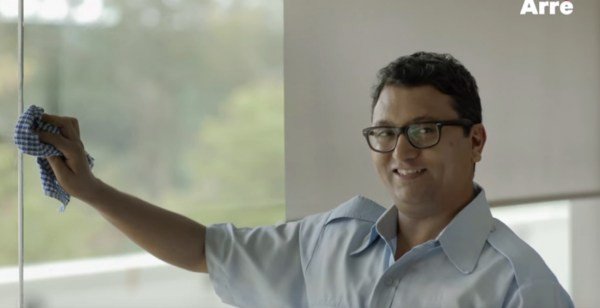 Datt has been one of the funniest components in many recent comedy sketches, is he comfortable with his acting ambitions or does he fear getting typecast as the 'funny guy'? 
Yeah I do fear that. And I'm doing comedy roles even now, but I think in probably a year's time I'll start becoming a little more selective. It was the same with films, a lot of the offers were one-dimensional which is why I had to wait till Filmistaan (2015) arrived on my doorstep. I would love to do something more dramatic now.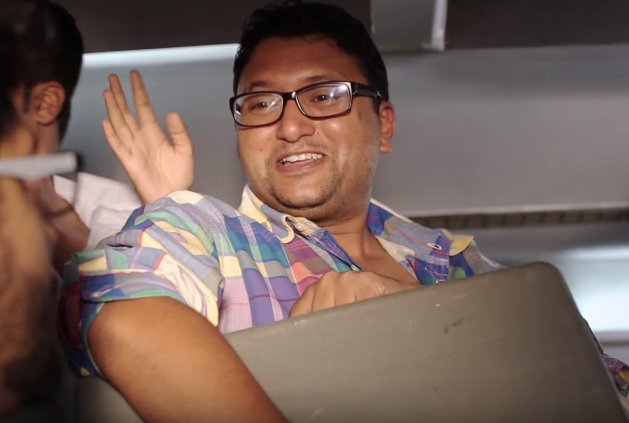 And what is happening on the work front in the near future? 
says the actor who has finally carved a niche for himself among the aam janta purely through perseverance and his desire to work hard. And I imagine him sitting comfortably somewhere wearing a satisfied smile. This is well deserved.