Westeros' strongest man also happens to be the strongest man in our world!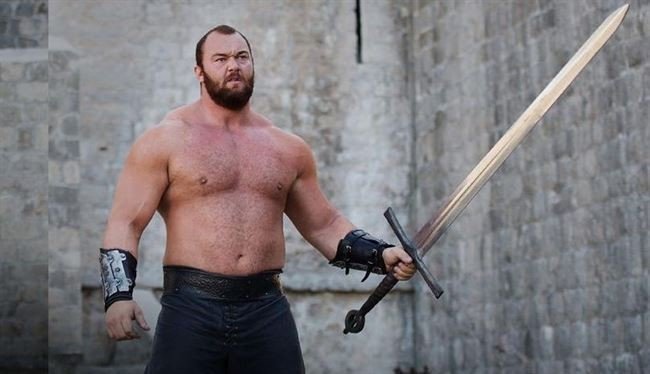 This Sunday, actor, Hafþór Júlíus Björnsson, famously known as the terrifying Gregor Clegane or 'The Mountain' from Game of Thrones took part in the annual 'World's Strongest Man' competition held in Manila, Philippines.
Not surprisingly, 29-year-old, Björnsson, who stands tall at 6'9" and weighs about 180 kg, stood first and took home the prestigious mantle of the world's strongest man.
Prior to his victory in Manila, Björnsson also won two other titles — the Arnold Strongman Classic and Europe's Strongest Man. And after this win, he's officially the first person to win all three titles within a year.
Apart from this, Björnsson also broke a 1000-year-old log carrying record, which made him the World's Strongest Viking. He also currently holds the world record for the heaviest deadlift at 473 kg.
Hafþór Júlíus Björnsson is crushing strongman competitions like Oberyn's skull this year.
Call him The Mountain IRL already!