For the last eight years Game of Thrones has managed to keep the audience hooked to every little detail and possible theory. And while there is no denying the brilliant writing and direction of the show, credit also goes to the team of absolutely amazing actors who've continuously made us fall in love with their characters with every passing year. 
But when the wigs come down, the Dothraki gets converted to English, and the dragons go to sleep, these actors kick it up just like you and me (well, almost): 
1. Emilia Clarke as Daenerys Targaryen 
She may be the Dragon Queen, but that smile could melt even the Night King's heart! A fan of Dirty Dancing and her adorable pet dog Roxy, she was listed as one of Time Magazine's most influential person in 2019. Emilia survived two life-threatening brain surgeries and emerged as the powerful, strong-willed queen she truly is. She also got three dragons tattooed on her wrist, as a tribute to her character. 
2. Nikolaj Coster-Waldau as Jaime Lannister
This Danish actor, producer, and screenwriter had us falling for the devilish smile long before his character embarked on his tragic story arc. One of TV's favorite bad boy was actually the youngest actor to enter the Danish National School of Theatre and Contemporary Dance, and in 2016 was appointed as the Goodwill Ambassador for UNDP. He is also a consistent champion of gender equality. 
Oh, he also has adorable conversations with his pet dog about Game of Thrones. (Heart = puddle)
3. Lena Headey as Cersei Lannister
The evil queen, literally, is actually a softie in real life who was cast in her current role on the recommendation of her co-star Peter Dinklage. An animal activist, Lena is also a vocal LGBT supporter and often uses her social media channels to speak up on social issues. And she is also in love with tattoos and even has the tattoo of an Indian goddess. 
4. Bella Ramsey as Lyanna Mormont
The youngest, and easily one of the fiercest rulers in the Seven Kingdom, Bella Ramsey is sassy, stylish, and looks adorable even when she acts fierce. Only 16-year-old, the talented actor has already starred in a handful of movies and shows, including The Worst Witch and Netflix's Hilda.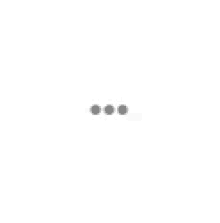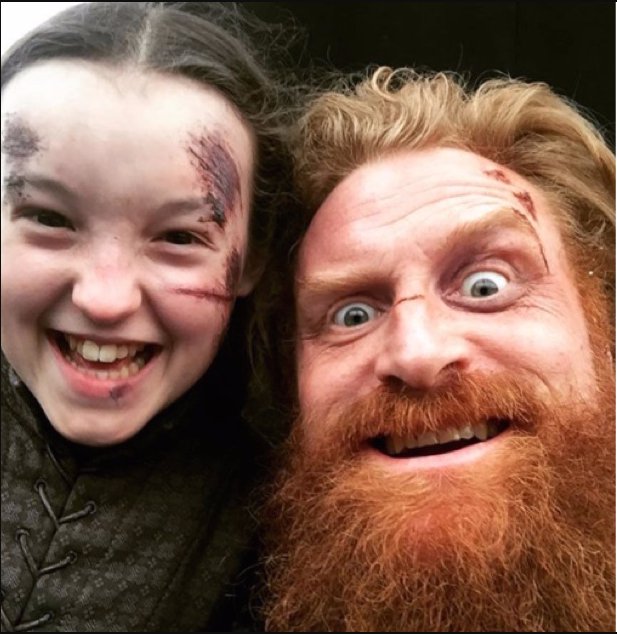 5. Richard Madden as Robb Stark
He may have left the GoT universe a few seasons back, but he never really left our hearts. Before he played Robb Stark, he toured with Shakespeare's Globe company as Romeo in Romeo and Juliet (talk about perfect casting). More recently, he appeared in the Netflix rom-com Ibiza and BBC's Bodyguard.
6. Sophie Turner as Sansa Stark
Only 23-year-old Sophie Turner brought alive Sansa Stark in a way that it's hard to imagine anyone else in the role. Recently married to singer Joe Jonas, Sophie Turner has been a part of the Playbox Theatre Company since she was 3 years old. And her Instagram also features her second love story, the one she shares with her on-screen sister Arya (Maisie Williams). She also has two tattoos, dedicated to her roles in GoT and X-Men. 
7. Maisie Williams as Arya Stark
The second half of the iconic Stark sisters duo, Maisie and Sophie started their acting journey together with Game of Thrones. Since then, Maisie has worked in various shows and movies, has a matching tattoo with Sophie, and has won various awards, including a Primetime Emmy for her work. She has also launched a social media app Daisie, and film production company Daisy Chain Productions - both with Dom Santry. 
8. Joe Dempsie as Gendry
Joe first shot to fame for his role in the British comedy Skins, and since then, has continued to wow the audience with his natural performances - be it with GoT's fantasy world or with medical dramas like Peak Practice and others. 
9. Alfie Allen as Theon Greyjoy
Before Theon Greyjoy his claim to fame was probably the song Alfie, that his sister and singer Lily Allen wrote for him. But today, Alfie - who originally auditioned for the role of Jon Snow (imagine him brooding) - has become a household name for his excellent portrayal of Theon Greyjoy. And he recently became a father to an adorable daughter. 
10. Isaac Hempstead Wright as Bran Stark
Only 20-years-old, Isaac actually turned to the world of acting to avoid football. And the rest, as they say, is history (which his alter ego Bran would definitely be aware of!). Isaac, who made his film debut with The Awakening, was studying at the University of Birmingham before he dropped to focus on acting. However, now that his watch has almost ended, he wishes to pursue neuroscience again. 
11. Daniel Portman as Podrick Payne
He has the girls swooning for his singing skills (and more) on the show - and Daniel Portman is no less charming off the screen either. Though this Scottish star has been a part of the world of acting since he was 16, it was only with Game of Thrones that he truly kissed fame. 
12. Gwendoline Christie as Brienne Tarth
A part of possibly two of the greatest fantasy universes, Game of Thrones and Star Wars, Gwendoline is definitely a talented performer. As a child, she trained to be a gymnast, but a spine injury led her to the world of acting. A Drama Centre London alumnus, she also faced bullying and criticism for her height when she was young - and yet, today she stands tall as one of GoT's most loved characters. 
13. Kristofer Hivju as Tormund Giantsbane
His Instagram bio defines him as a 'wildman' and looking at his character choices, we kinda gotta agree. Tormund remains his most famous role, though he has appeared in various movies and shows. Oh, and he does lay it all on the line for his real-life queen, documentary directory Gry Molvær Hivju. 
14. John Bradley as Samwelly Tarly
Just three months after he graduated from the Manchester School of Theatre, John auditioned for the role of Samwelly Tarly, and today, his adorable smiles have a separate fanbase. John is also an avid drum player. 
15. Carice van Houten as Melisandre
A Dutch actress and singer, she first shot to fame for her role in the movie Black Book. A lifelong fan of Laurel and Hardy, Carice is actually not a fan of Hollywood, and would rather focus on Dutch movies - several of which have won her the Golden Calf Award for Best Actress. 
16. Liam Cunningham as Davos Seaworth
A BAFTA winner, father of three, and a trained electrician - Liam Cunningham is definitely a man of many talents, much like Davos Seaworth. He has also worked with co-star Carice in the past in the movie Black Butterflies. 
And he recently added another furball to his family. 
17. Nathalie Emmanuel as Missandei
She was only three when her mother decided that the right outlet for her dramatic tendencies were acting and dance classes. Today, she has starred in roles in action flicks like Maze Runner: The Scorch Trials, Furious 7, is a vegan by choice and lists herself as a 'yogini'. 
18. Jacob Anderson (Raleigh Ritchie) as Grey Worm
Actor, singer-songwriter, rapper, and record producer, Jacob Anderson is definitely a multitalented star. As a musician, he goes by the name Raleigh Ritchie and he released his debut album You're a Man Now, Boy in 2016. 
19. Sean Bean as Eddard "Ned" Stark
A graduate of the Royal Academy of Dramatic Art, Sean Bean's intense performances have been charming audiences since 1983. A skilled pianist, Sean has been a part of it all - from a Bond villain to another epic fantasy world (The Lord of the Rings). And if interviewers are to be believed, just like Ned, he is also 'a man of few words'. 
20. Iwan Rheon as Ramsay Bolton
If there is one actor who can spell evil with just a look, it has to be Iwan Rheon. And that's saying something in the GoT universe. He is also a songwriter and singer and was the lead singer in The Convictions before he quit it to pursue acting. And just FYI, his first language is Welsh and not English. 
21. Michiel Huisman as Daario Naharis
Actor, musician, and singer-songwriter, Micheil Huisman may have become a household name with GoT, but he has been a part of both Dutch and English cinema for a long time. Most recently, he played Steven Crain in The Haunting of Hill House. An avid table tennis player, his brother is the former professional football player Dustin Huisman.
22. Gemma Whelan as Yara Greyjoy
An English actress and comedian, Gemma Whelan is a proud working mother and a professional dancer (for Tap and Jazz styles). In fact, she is a member of the dance troupe, The Beaux Belles. Though recently, her favourite thing to do is post intriguing GoT updates as her Instagram captions and adorable photos of her baby as Instagram posts. 
23. Pedro Pascal as Oberyn Martell
Let's just say, Pedro Pascal definitely had something to do with Oberyn Martell's devilish charm. His filmography already includes Narcos and Kingsman: The Golden Circle, and he is all set to appear in Wonder Woman 1984 next year. He was also a competitive swimmer as a child, but he gave it up when he got interested in drama. And his adorable pets frequently make it to his Insta!
24. Kristian Nairn as Hodor
It's still hard to think of Hodor and not cry, but watching Kristian's DJ videos almost make up for it. An accomplished guitarist, a progressive house DJ, and of course, a brilliant actor, Kristian also publically admitted to being gay in 2014. However, he has always maintained that his sexuality is just a part of him, and not his complete identity. 
25. Hafþór Júlíus Björnsson as Gregor "The Mountain" Clegane
Though in the earlier seasons the character was played by different actors, Hafþór Júlíus Björnsson remains the actor we remember most vividly. Thanks to that fierce, 'eye-popping', battle scene. And he is just as strong off-camera too - in fact, he was named 'The World's Strongest Man' in 2018. And the same year, he also tied the knot with his long-term partner. 
26. Vladimír Furdík as The Night King
You might have only seen him with the make-up on, but if a swagger could kill! Vladimír Furdík is actually a Slovak actor and stuntman, who started portraying the role from the sixth season - though he's been a part of the show as a stunt coordinator since season 5. Oh, and he's visited India more than once. (That explains those chilly nights!)
There are far too many actors from one of our favourite fictional universes who still haven't set foot in the world of Instagram. But we love them still. (Though can someone please get Tyrion, aka Peter Dinklage, on it!).