It's impossible to speak about Indian cinema, without considering the pioneering work in Bengali cinema. The likes of Satyajit Ray, Mrinal Sen and Ritwik Ghatak themselves inspired by the cutting-edge cinema from around the world, helped India discover our sensibility of cinema rooting their films in the grass root. And in the process they inspired a wave of socially relevant films in the form of the parallel movement in Hindi films.
Here are 25 great Bengali films that you must acquaint yourself with, because when it comes to art, language cannot be a barrier. Bengali or not, watch them for these are pure gems. 
1. Apu trilogy
Satyajit Ray's debut took place with the first movie in this trilogy, Pather Panchali. Giving us an accurate portrait of life in rural Bengal, the next two films captured Apu's adolescence (in Aparajito) and then his pursuit for marital bliss (in Apur Sansar). The trilogy is probably the one of the most ambitious trilogies in the world.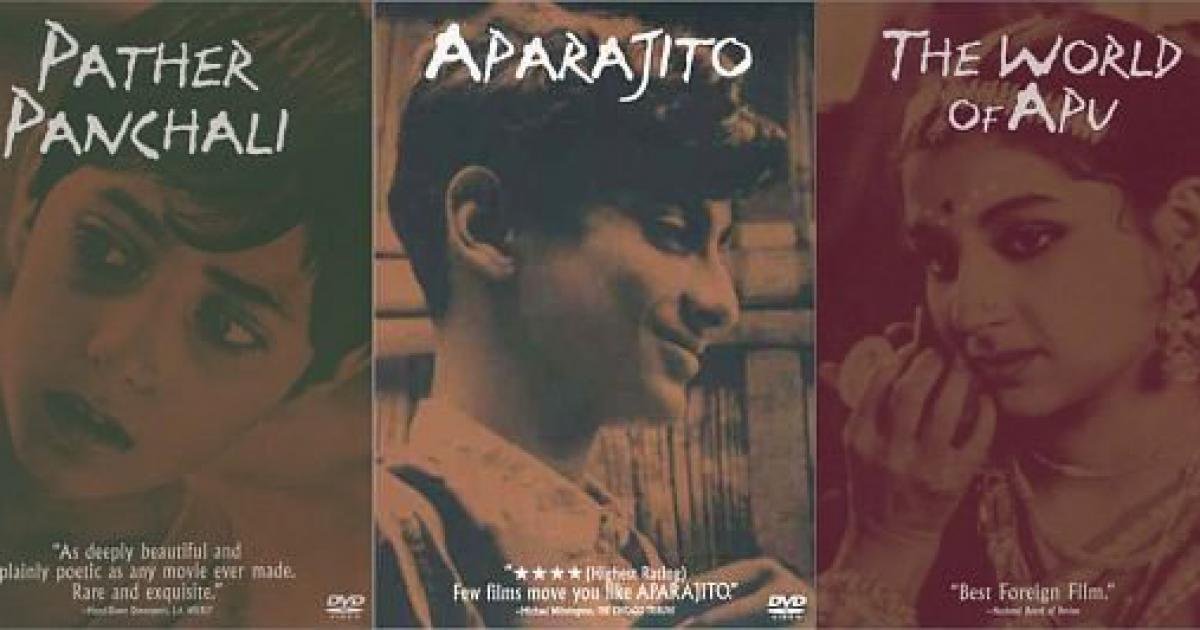 2. Meghe Dhaka Tara
Ritwik Ghatak's iconic movie follows the life of a young female Bangladeshi immigrant as she tries to single-handedly solve all her family problems, sustain a job and a lover. The film chronicles her eventual downward spiral when it all gets too much, and her health begins to break down.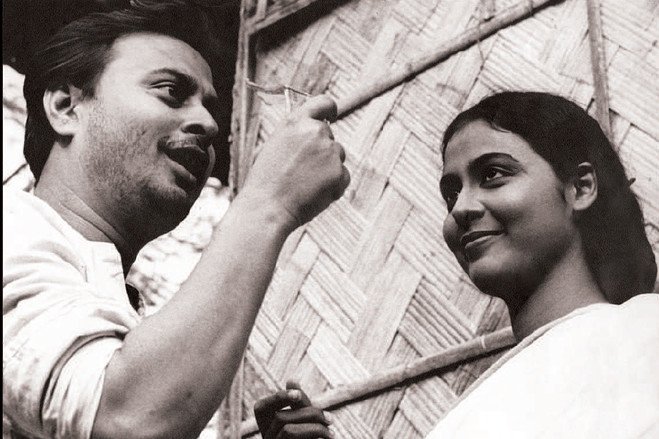 3. Bhuvan Shome
One of NFDC's earliest projects, this film by Mrinal Sen starred Utpal Dutt, playing an unforgiving and idealistic government official. Taking a hunting trip to Gujarat, the man encounters a village belle who changes his outlook on life. The movie is famous also for being one of the first films to use Amitabh Bachchan as a narrator.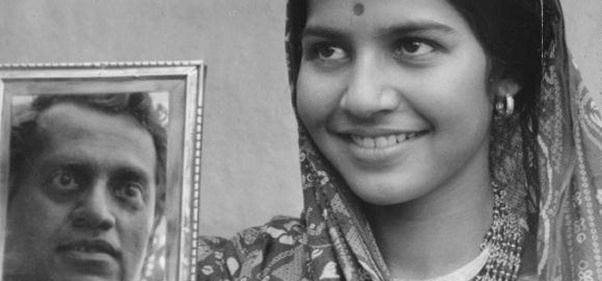 4. Kabuliwala
Tapan Sinha's adaptation of Tagore's famous literary text saw a champion performance by Chhabi Biswas as the titular fruit-seller from Afghanistan. Growing close to a little girl, the man is reminded of his own daughter back home. After circumstances land him in jail, he comes out to find the little girl all grown up who can't recognise him anymore.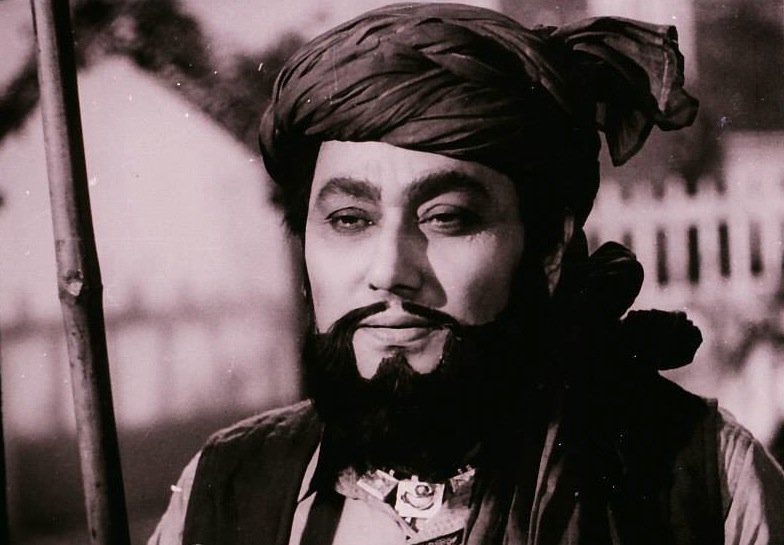 5. Devi
Ray's commentary on social evils is an absolute pleasure to watch, with Sharmila Tagore and Soumitra Chatterjee playing the lead pair. Newly married, Sharmila's character is thought to be an incarnation of Kali by her in-laws. Tragedy strikes when she herself begins to believe it, as her educated husband looks on in horror.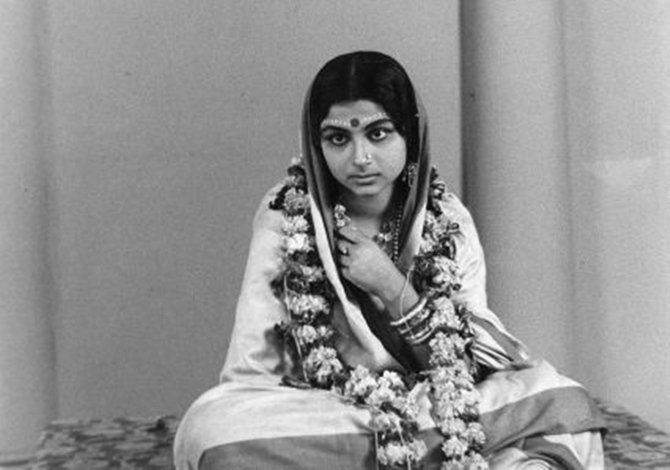 6. Nayak
That rare instance where Ray chose Uttam Kumar over Soumitra Chatterjee, cos who can really match up to the charisma of the superstar actor. Centered around an actual actor, the film benefited from Uttam Kumar's electric presence and Ray's razor-sharp writing.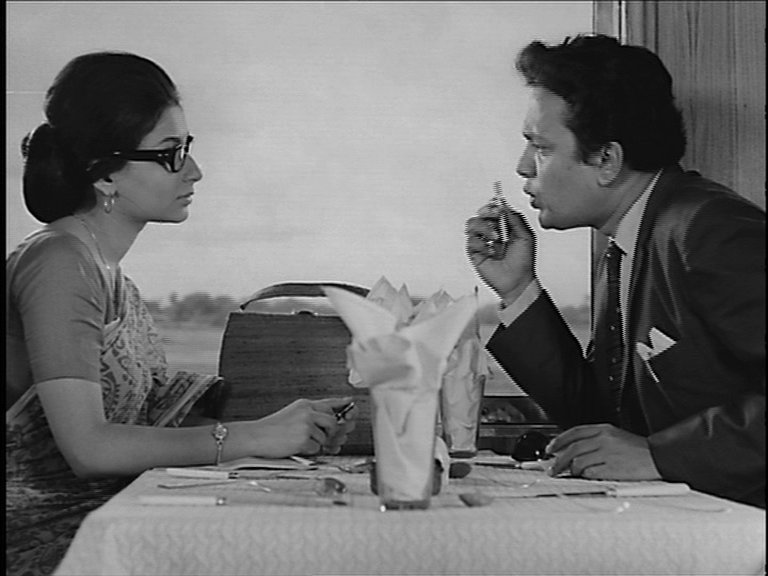 7. Neel Akasher Neeche
Directed by Mrinal Sen, the film explored the stories of a few Indians in the last days of the British rule. Also portraying a platonic relationship between a Chinese immigrant labourer and an Indian woman, the film was the first ever to be banned by the Government of India.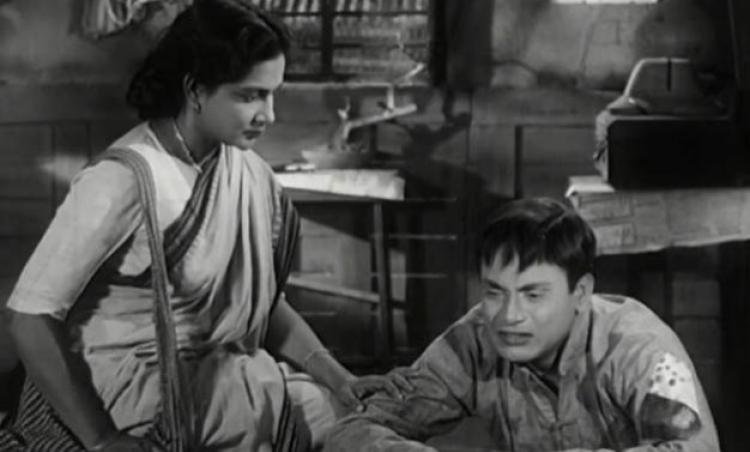 8. Teen Kanya
Literally translating to 'three girls' the film is an anthology of stories about three women in different circumstances, and how they all come of age in a way by the end of their story.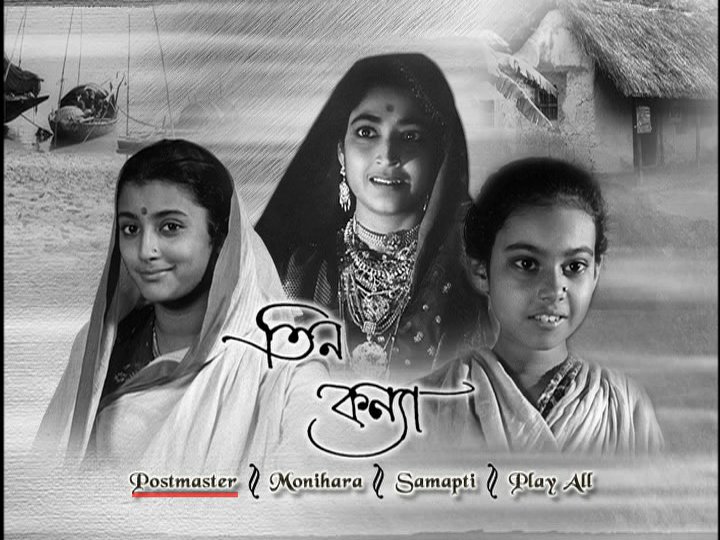 9. Aranyer Din Ratri
The story of 4 friends escaping the bustle of city life, retreat to the wilderness in an obscure part of West Bengal. Each of the friend finds an answer to an existential question within the daily grind of city life.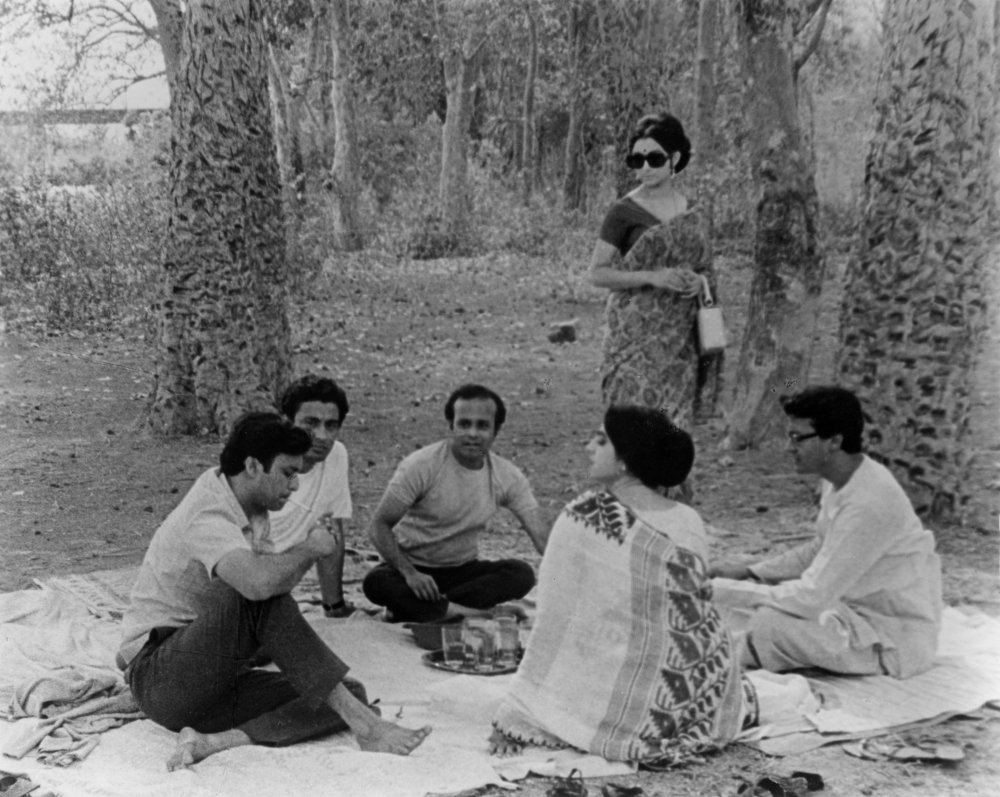 10. Goopy Gyne Bagha Byne series
Satyajit Ray's fantastical duo go on many adventures, over three films as they use their magic shoes to eat to their hearts content, teleport through various magical kingdoms and use their magic musical powers to bring justice to the world.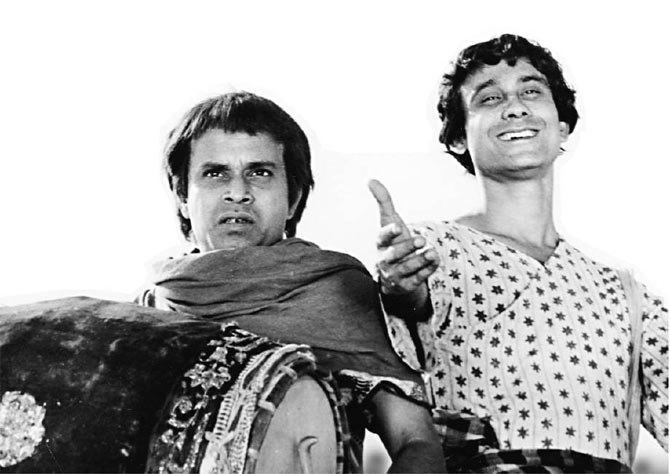 11. Feluda series
Satyajit Ray's version of Sherlock Holmes, the director made a series on this Charminar-smoking detective as solved one mystery after another. Initially played by Soumitra Chatterjee, there have been 8 films on the character. While majority of them have been made by his son Sandip Ray, Satyajit Ray made the two seminal movies – Sonar Kella and Joy Baba Felunath.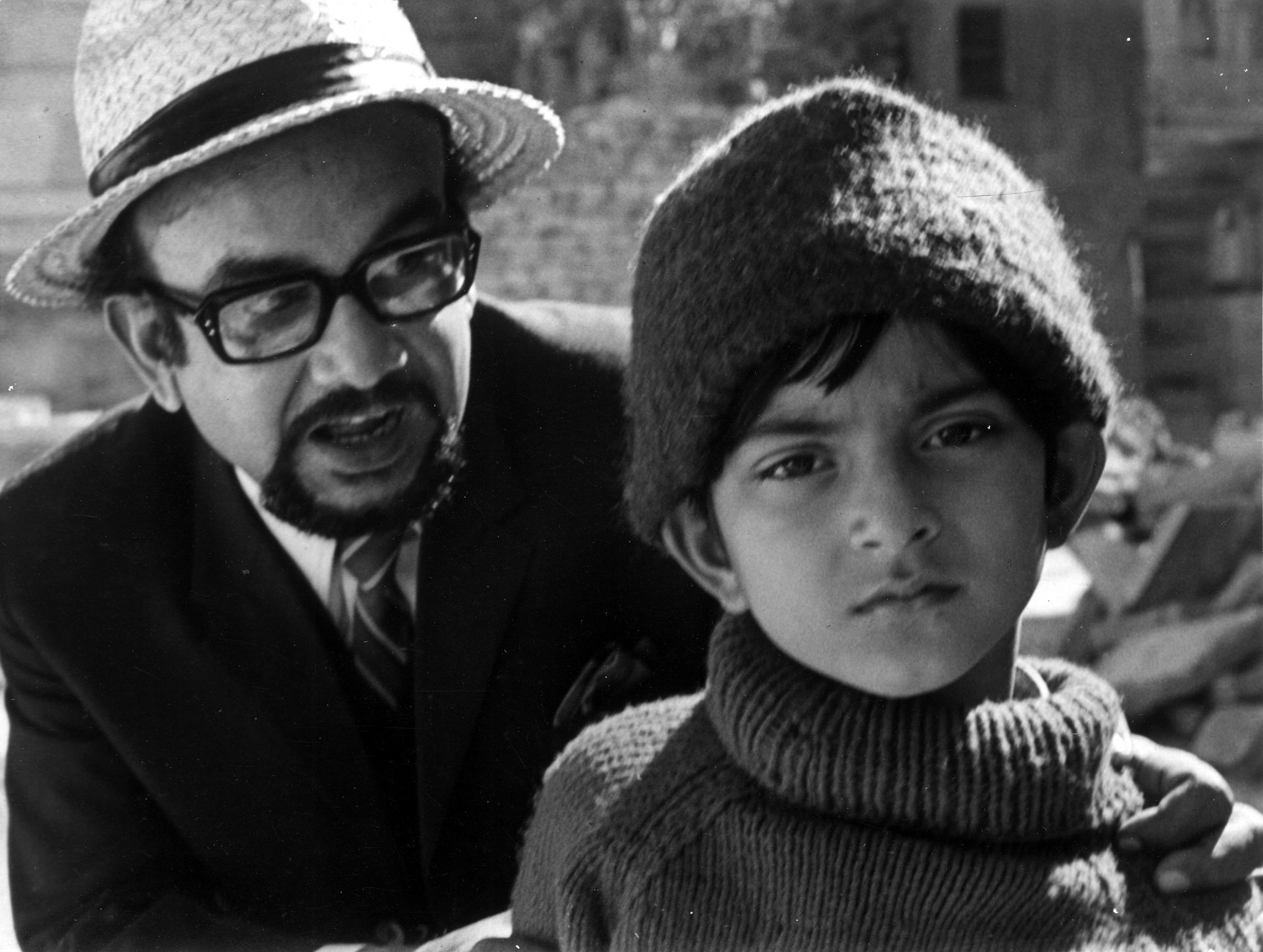 12. Charulata
Ray explored adultery through this as he made this movie about a lonely housewife living in affluent home, who gets enamoured by her husband's younger cousin (played by Soumitra Chatterjee). The film expertly navigates the minefield of relationships and fidelity, shining a light on their broken nature.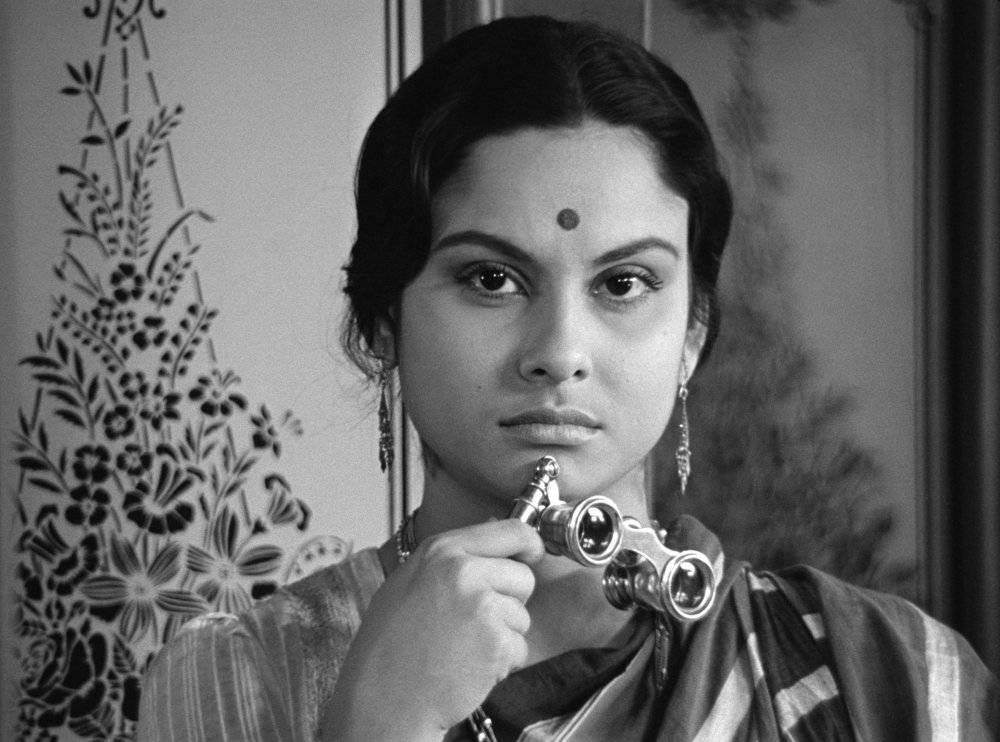 13. Kangchenjunga
Another classic by Satyajit Ray, the film follows the vacation of a wealthy Bengali family. During their entire stay in Darjeeling, the family awaits the mist to clear so as to get a peek at the beautiful Kangchenjunga. However, as the family resolves their conflicts all of them become to preoccupied to appreciate the majestic view of the mountain.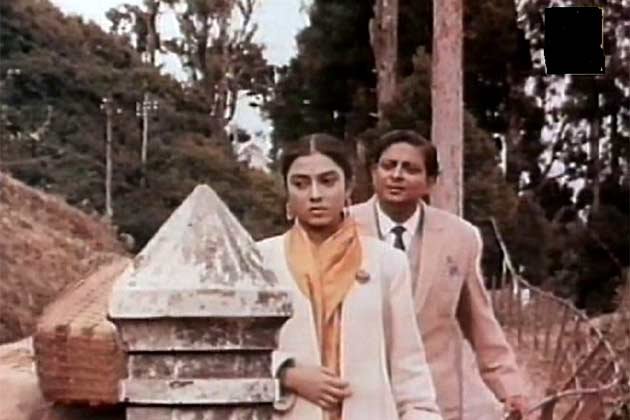 14. Calcutta 71
Mrinal Sen's definitive film on the Naxal movement of the 70s, this was also the film when shots of police chasing down and shooting youngsters through the narrow bylanes of Calcutta, made the trope popular. The film is an anthology of the collective political and social injustice prevailing in the state.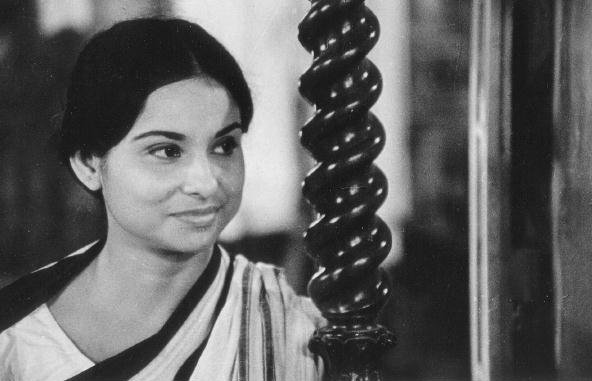 15. Akaler Sandhane
Following a film within the film trying to recreate the Bengal famine of 1943 which killed nearly 5 million people, this film starring Smita Patil and Dhritiman Chatterjee in the lead roles was directed by Mrinal Sen. As the shoot goes ahead the parallels between '43 and '80 become more and more clear.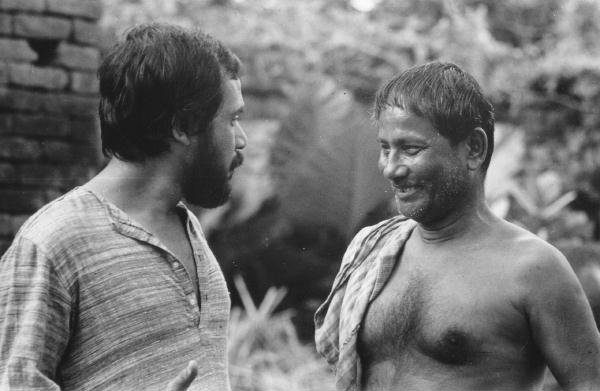 16. Kharij
Another fantastic film by Mrinal Sen starring Anjan Dutta and Mamata Shankar follows the lives of a middle class family whose child-servant is found dead under mysterious circumstances and their efforts to pacify the grieving father.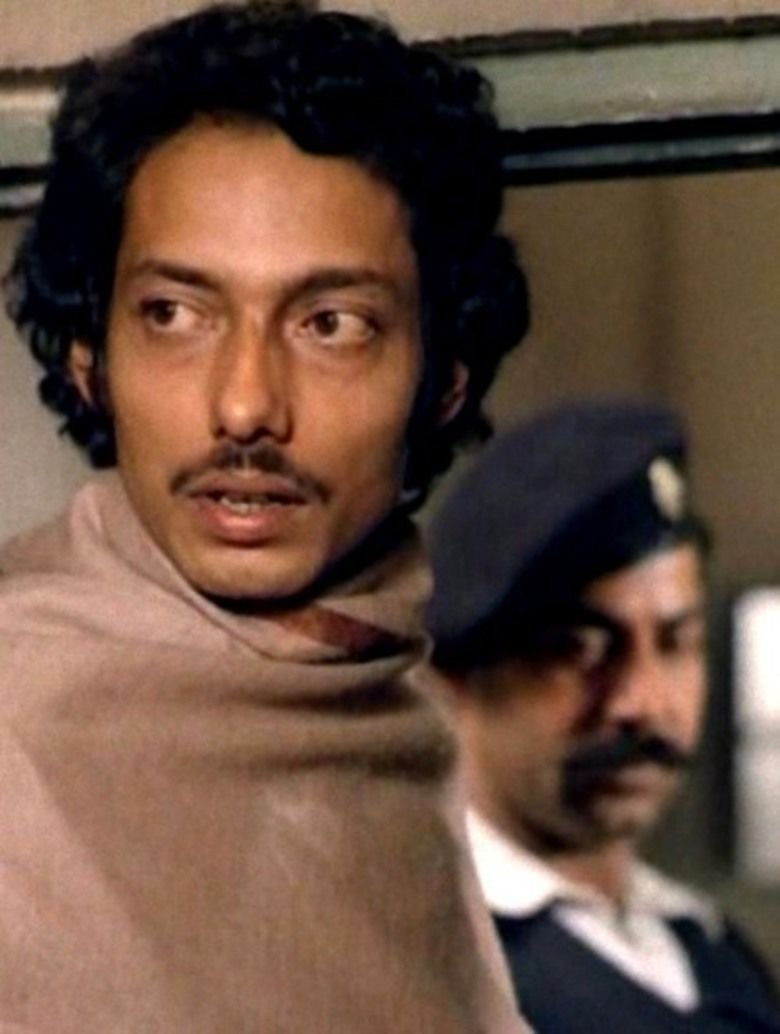 17. Agantuk
Even Satyajit Ray's last film as a director had his impeccable wit and sharpness. Unfolding like an O'Henry novel, the film follows the life a mysterious guest who enters the home of his supposed niece. How the 'guest' unveils their double standards is what is amusing.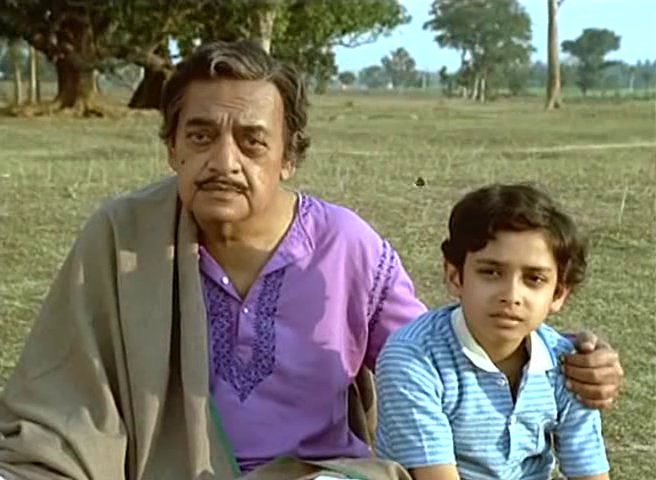 18. Unishe April
This rise of writer-director Rituparno Ghosh, as he directed Debashree Roy and Aparna Sen as mother & daughter in this beautifully written film.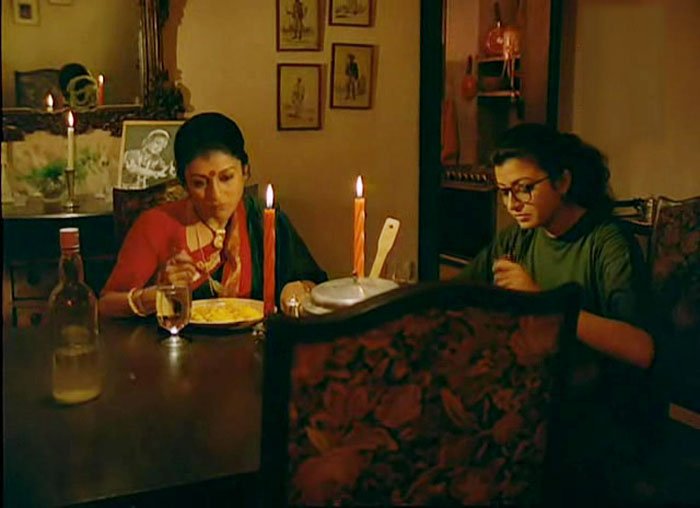 19. Titli
Starring mother-daughter Aparna Sen and Konkona Sen Sharma, the film follows mature themes of an adolescent girl crushing on elderly film star (Mithun Chakraborty) who happens to be an ex-flame of her mother.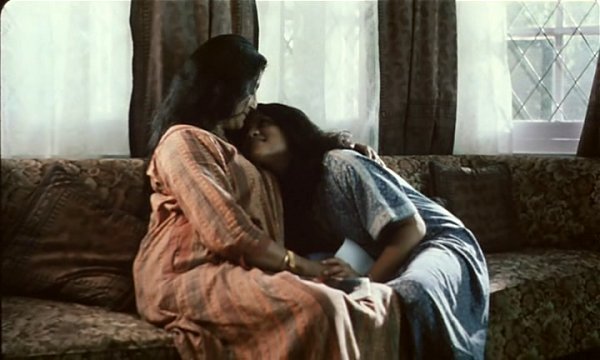 20. Utsab
A family drama written and directed by Rituparno Ghosh, sees a joint family get together on the occasion of Pujo. And once they come together how secrets spill and old skeletons come out of the closet.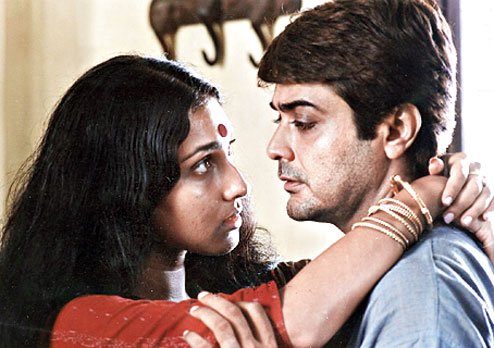 21. Bariwali
Starring Kirron Kher in the titular role of the landlady, the film follows a film crew renting a portion of Kher's massive house to shoot a feature film. The solitary existence of the woman finds temporary relief, only to be let-down further by the charming director.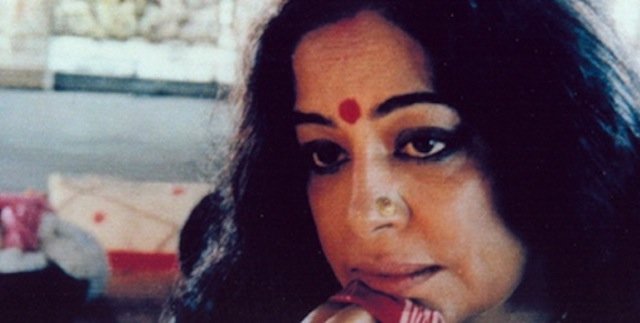 22. Phoring
Indranil Roychowdhury's film about a young boy growing up in North Bengal. Befriended by his teacher, Phoring finds a new lease of life in the confidence that she gives him. However, things soons take a turn and both his teacher and his brother disappear.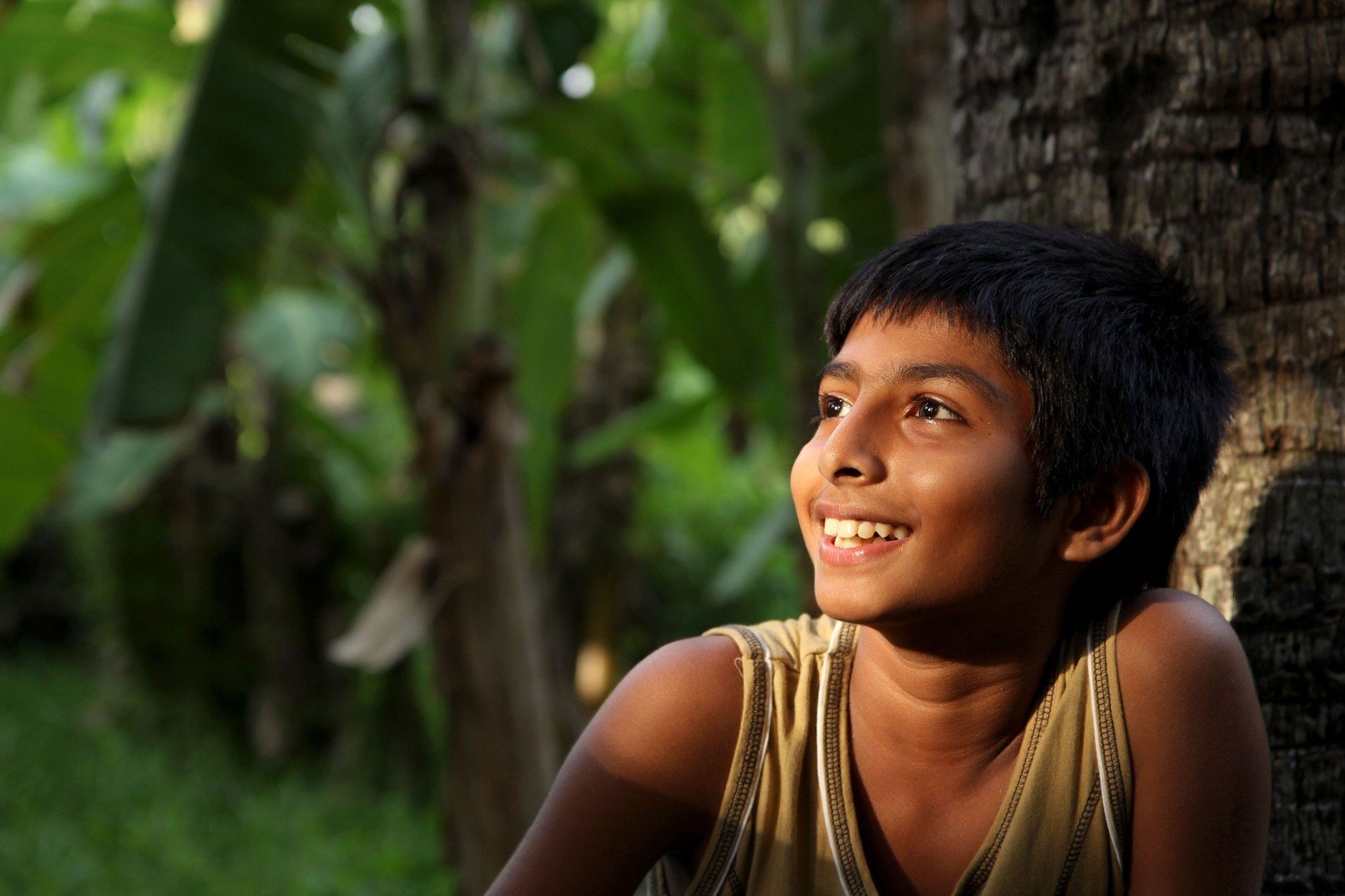 23. Shabdo
Kaushik Ganguly's expertly made film on the life of a foley artist is that rare regional film which speaks a universal language. Using unheard sounds, speaking of an unheard profession the film was guided by Ritwick Chakroborty's electric central performance.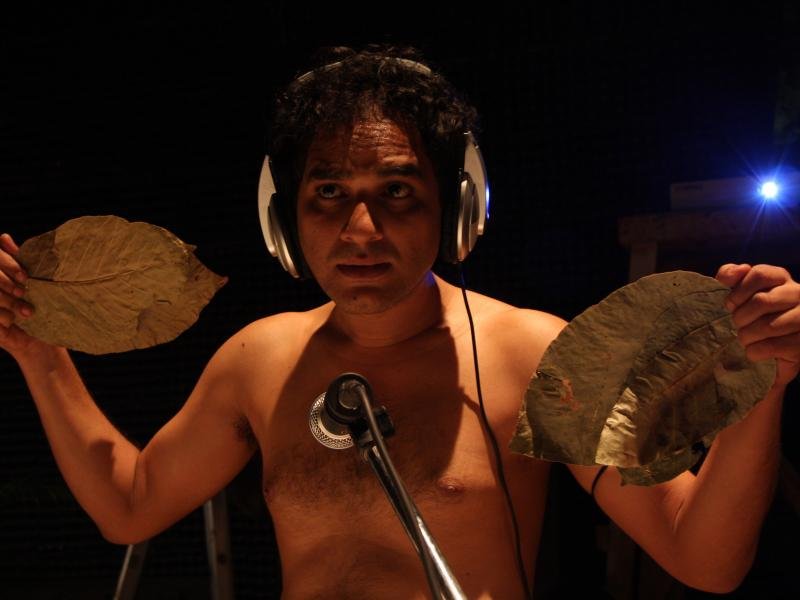 24. Aasha Jaoar Majhe
The film follows that young married couple as they go about their day, how they stay apart all day long except one brief moment when they get to be with each other. The entire movie has no dialogues.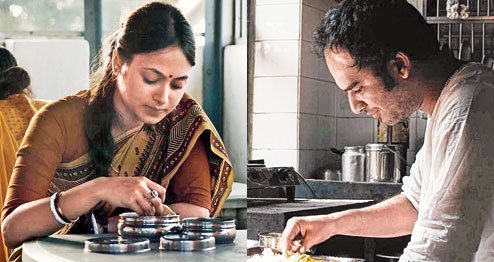 25. Bhooter Bhobishyat
Anik Dutta's comedy about a bunch of ghosts from different generations residing in one house, exceeded everyone's expectations by being a consistent funny watch. It also made the most of its ensemble cast who perfectly compliment each other.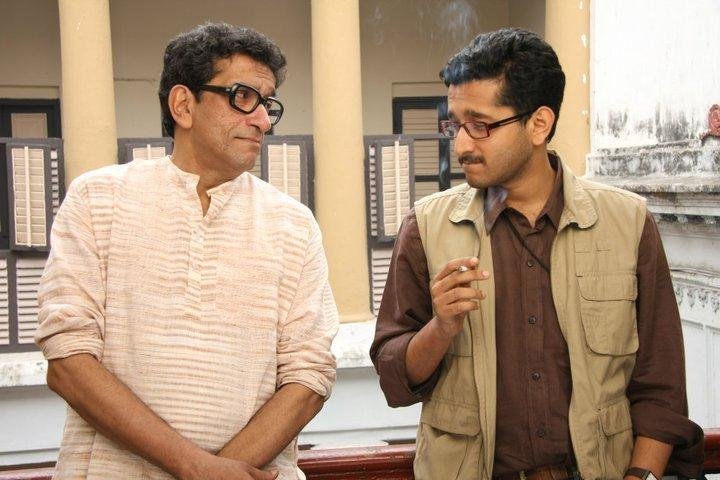 In case we have missed out on any of your favourite Bengali film, feel free to share your opinion in the comments section below.