In an interview a few years back, Gulzar had once said that "Words should amaze or amuse. Only then will the listener want to understand the meaning of the song". 
For almost 60 years now, Sampooran Singh Kalra, better known as Gulzar, has been weaving magic with his words. An Academy Award and a Grammy later, the 80-year-old poet/lyricist/writer/director is still going strong.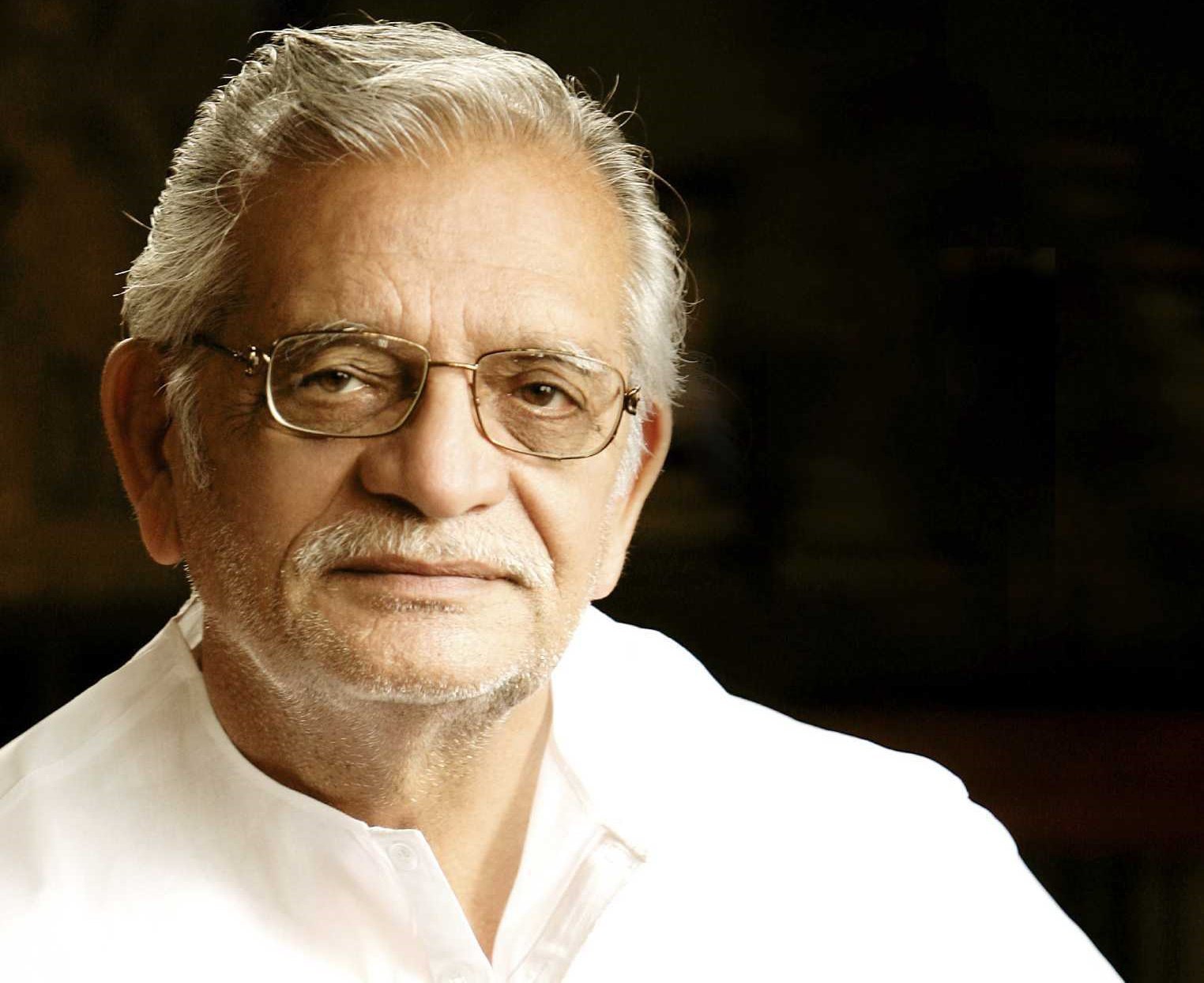 In an industry, where nothing is permanent, Gulzar has managed to stay relevant. 
Relevant even when the industry is overflowing with talented lyricists such as Amitabh Bhattacharya, Prasoon Joshi, Irshad Kamil and Varun Grover.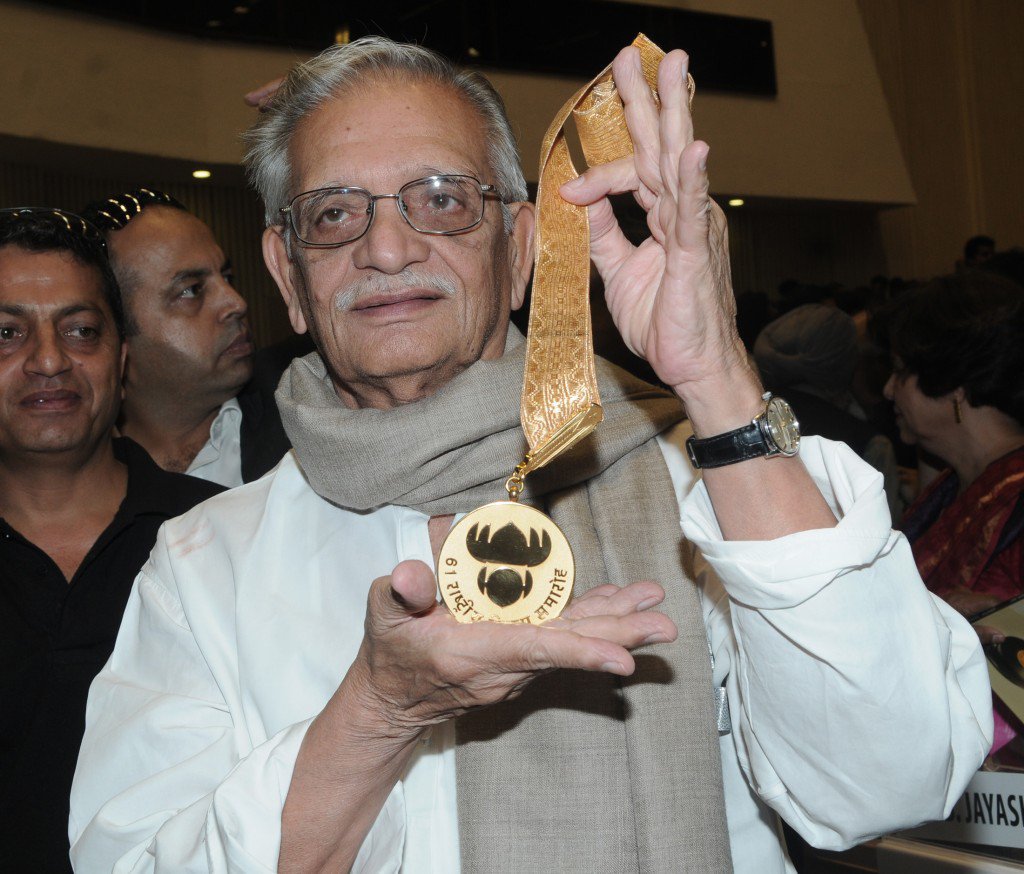 But how, one wonders. Well, maybe the answer to his professional longevity lies in the fact that nobody does wordplay better than Gulzar. Nobody garbs a plethora of emotions with words better than him. 
In an age where singers like Honey Singh strongly believe in screaming profanity to our faces, Gulzar has been doing a mighty good job of serving us naughty innuendos dipped in some carefully selected words over the years. 
His lyrics are like an abstract painting which two people admire for entirely different reasons.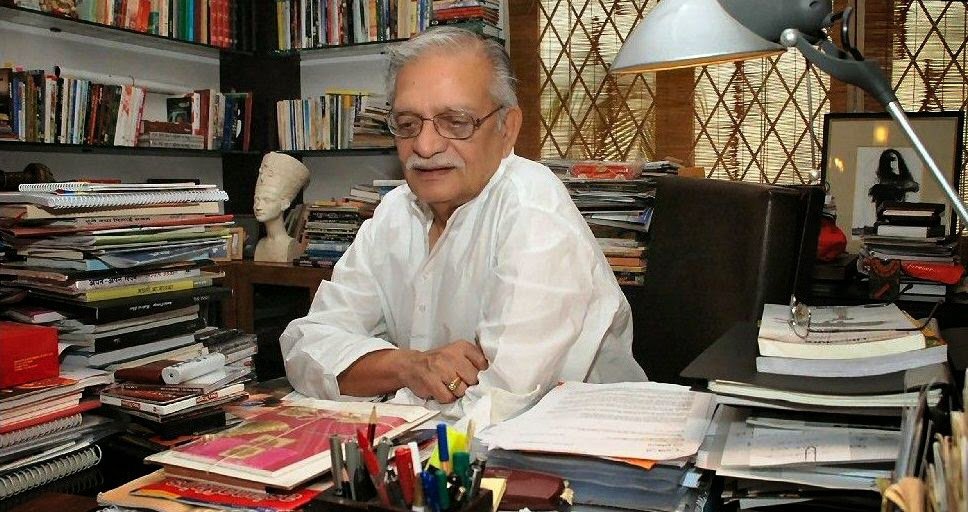 Mind you, he can be really subtle with his innuendos. For a generation that has been on a steady diet of in-your-face lyrics for a while, understanding Gulzar's subtlety might be an uphill task.
For example, check out these lyrics from 'Namak Ishq Ka' from Omkara.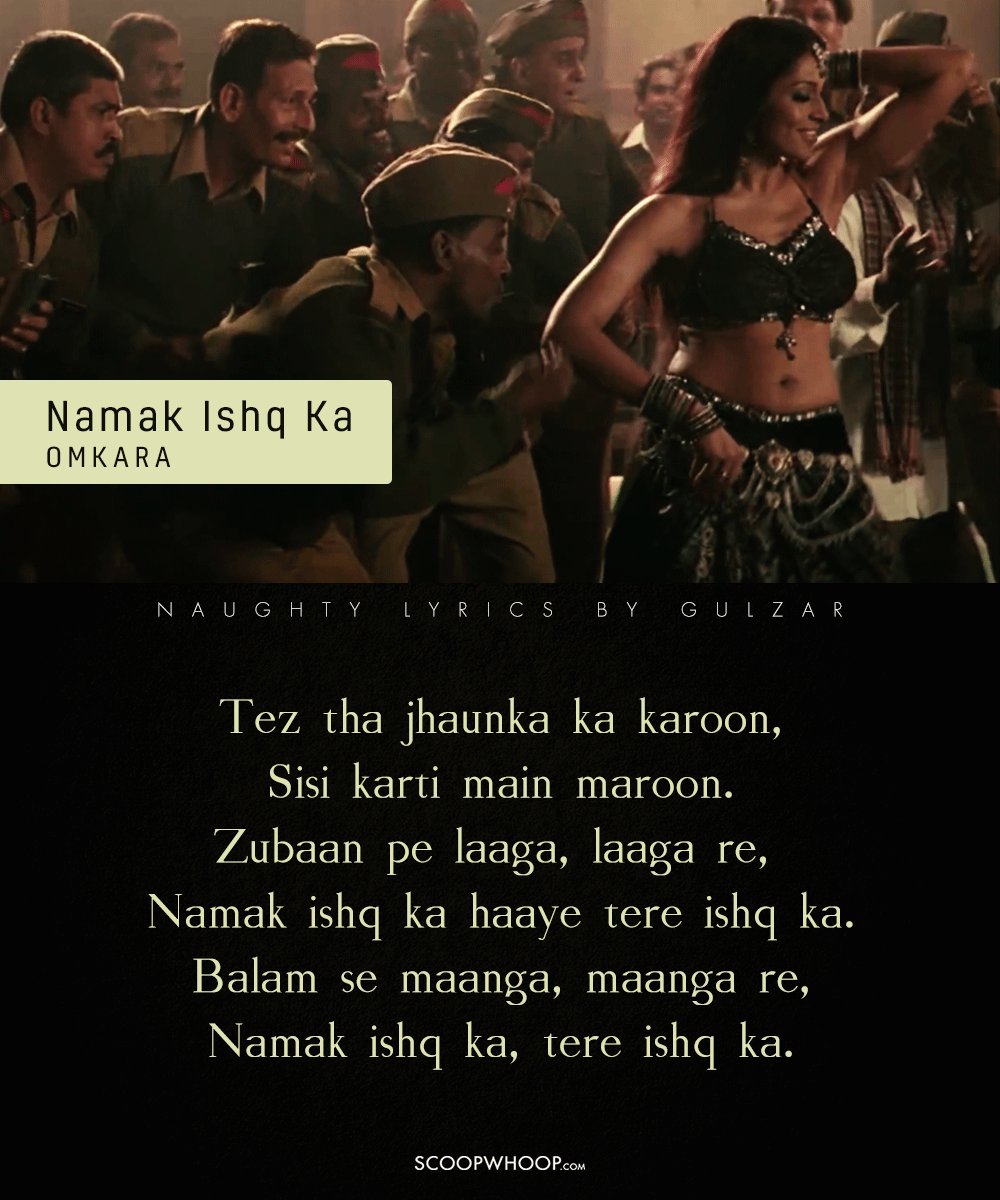 A lot of people think that the song might be about oral sex. Also, 'Tez tha jhaunka' might refer to thrusting. Similarly, check out these lyrics from 'Aye Udi Udi Udi' from Saathiya.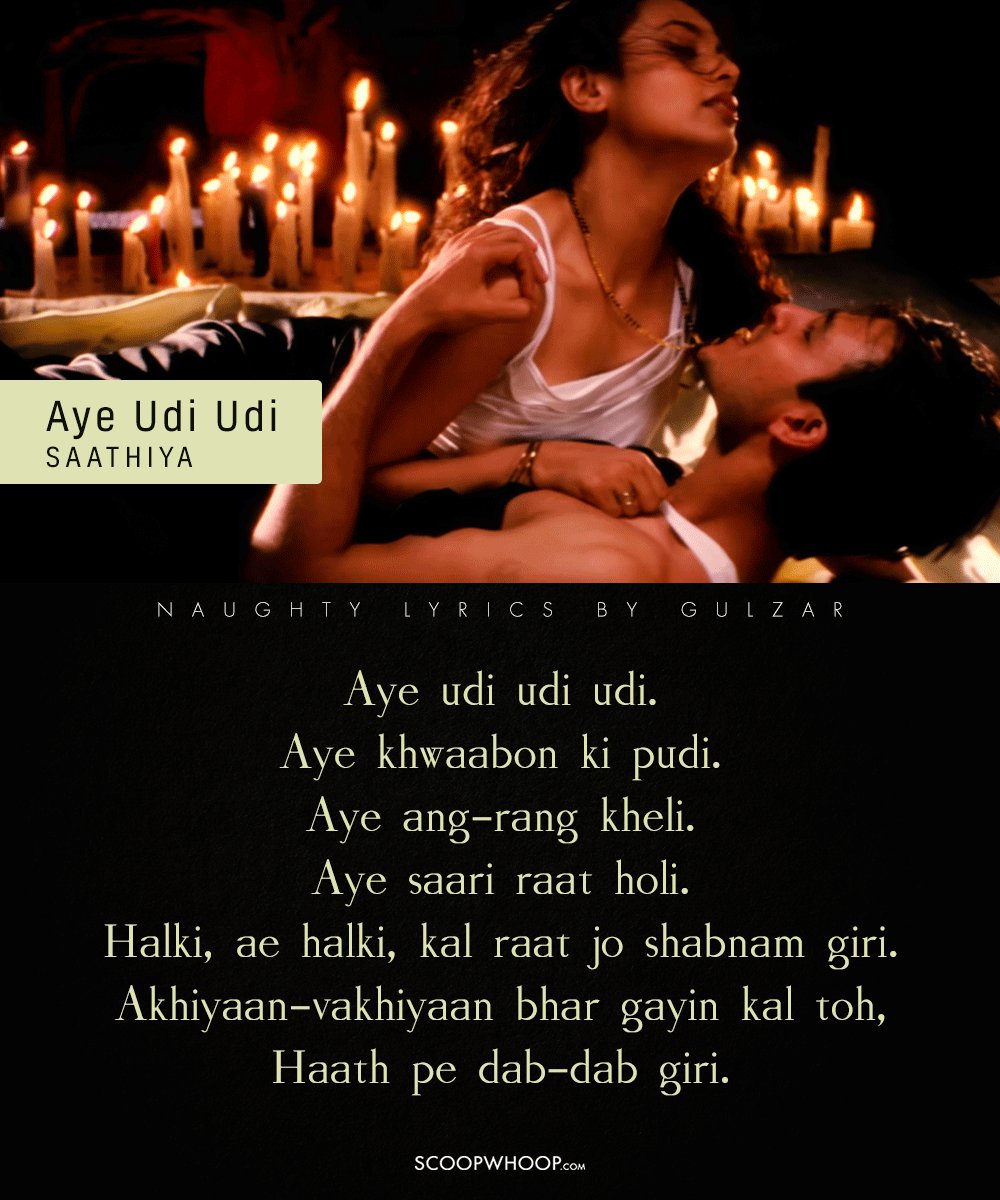 Shot on a newly married couple, it's pretty evident what 'Aye ang-rang kheli. Aye saari raat Holi' might be referring to.
Of course even Gulzar saab has had his share of not so subtle naughtiness. Take for example these lyrics from 'Beedi Jalaile'…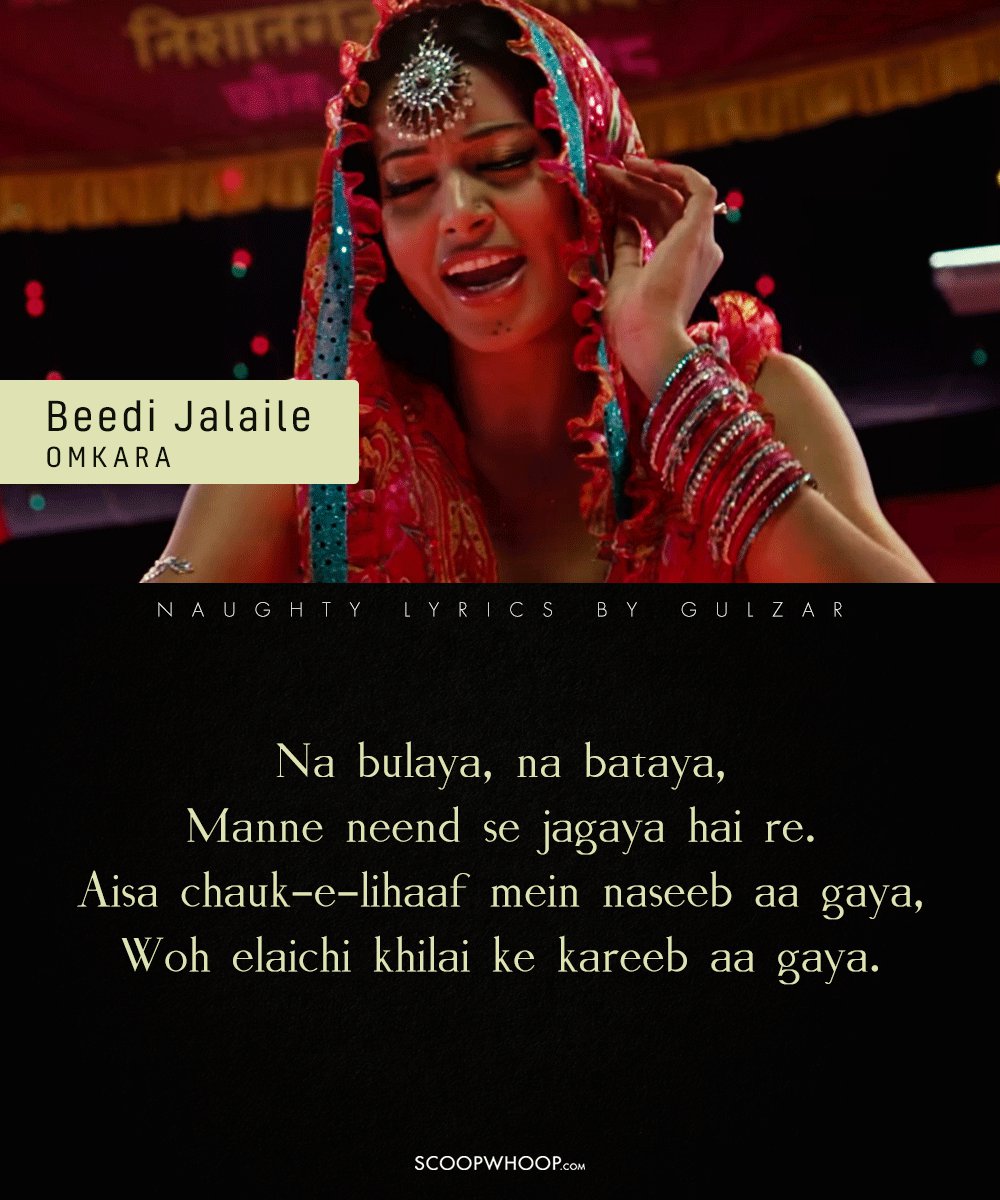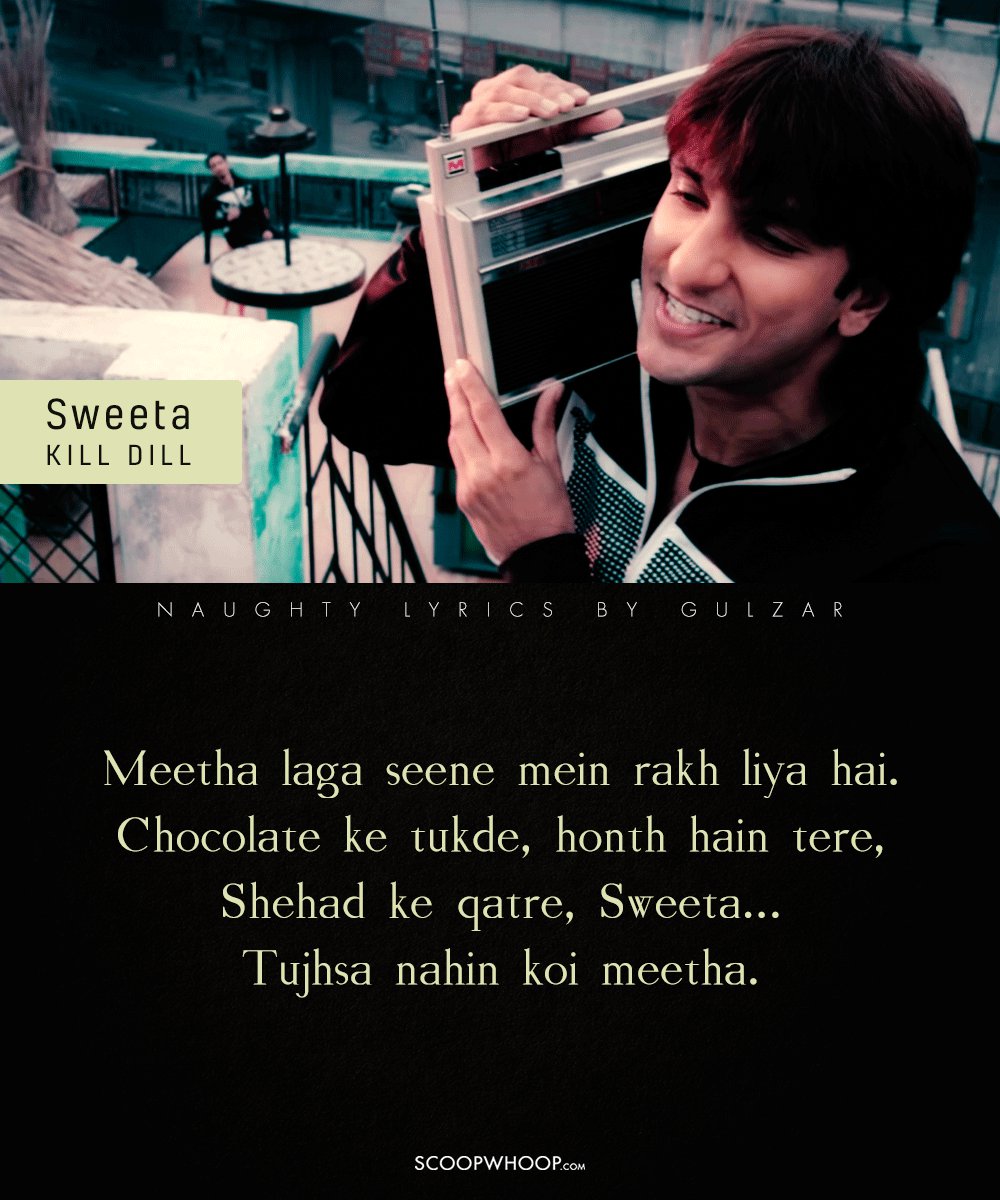 However, he prefers being a little elusive with words. He makes you give him the benefit of doubt and leaves a lot to the imagination.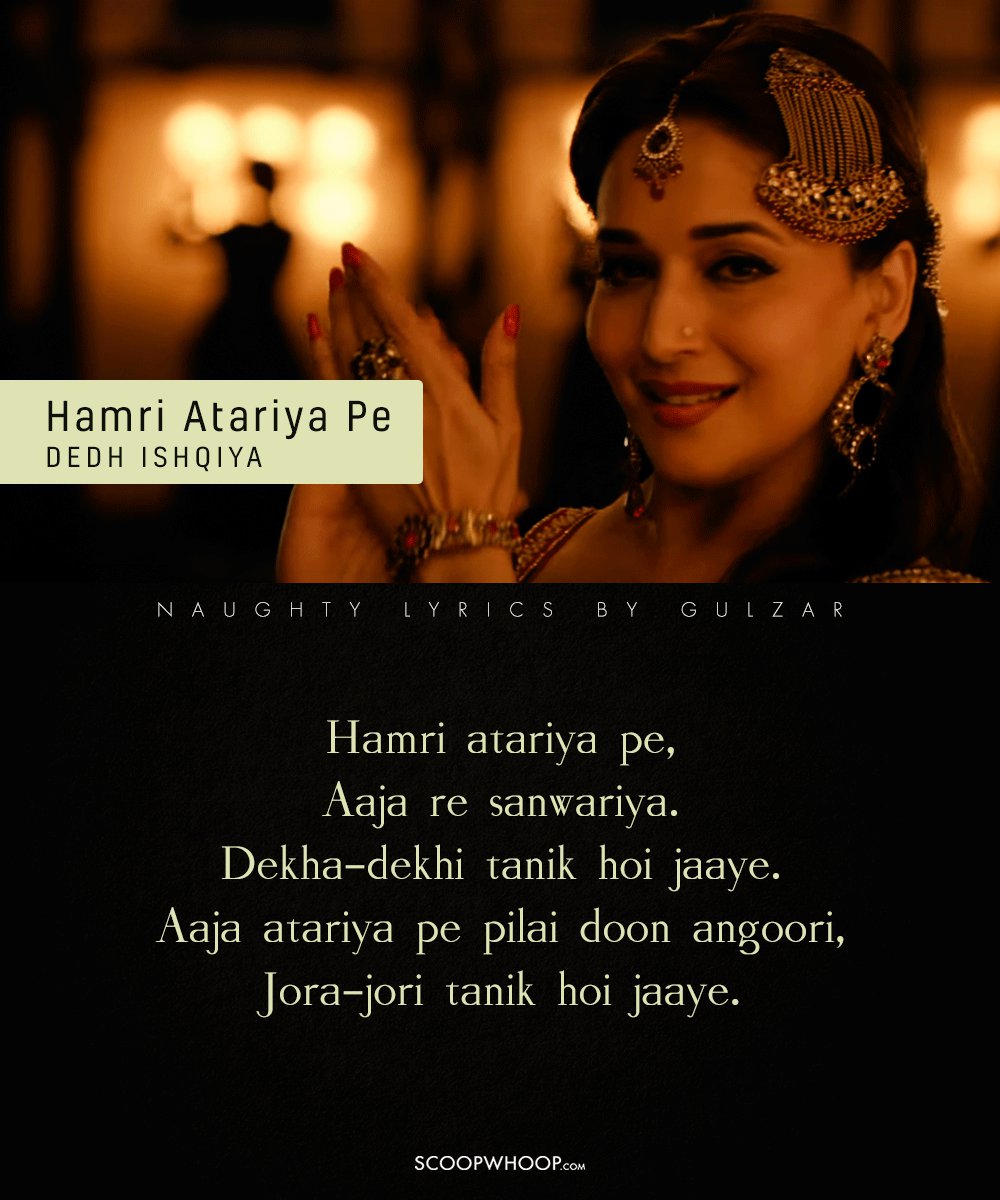 Hence, while you might be having a fair idea of what remains behind a parda and has to endure occasional thrusts of pain, you can never be too sure.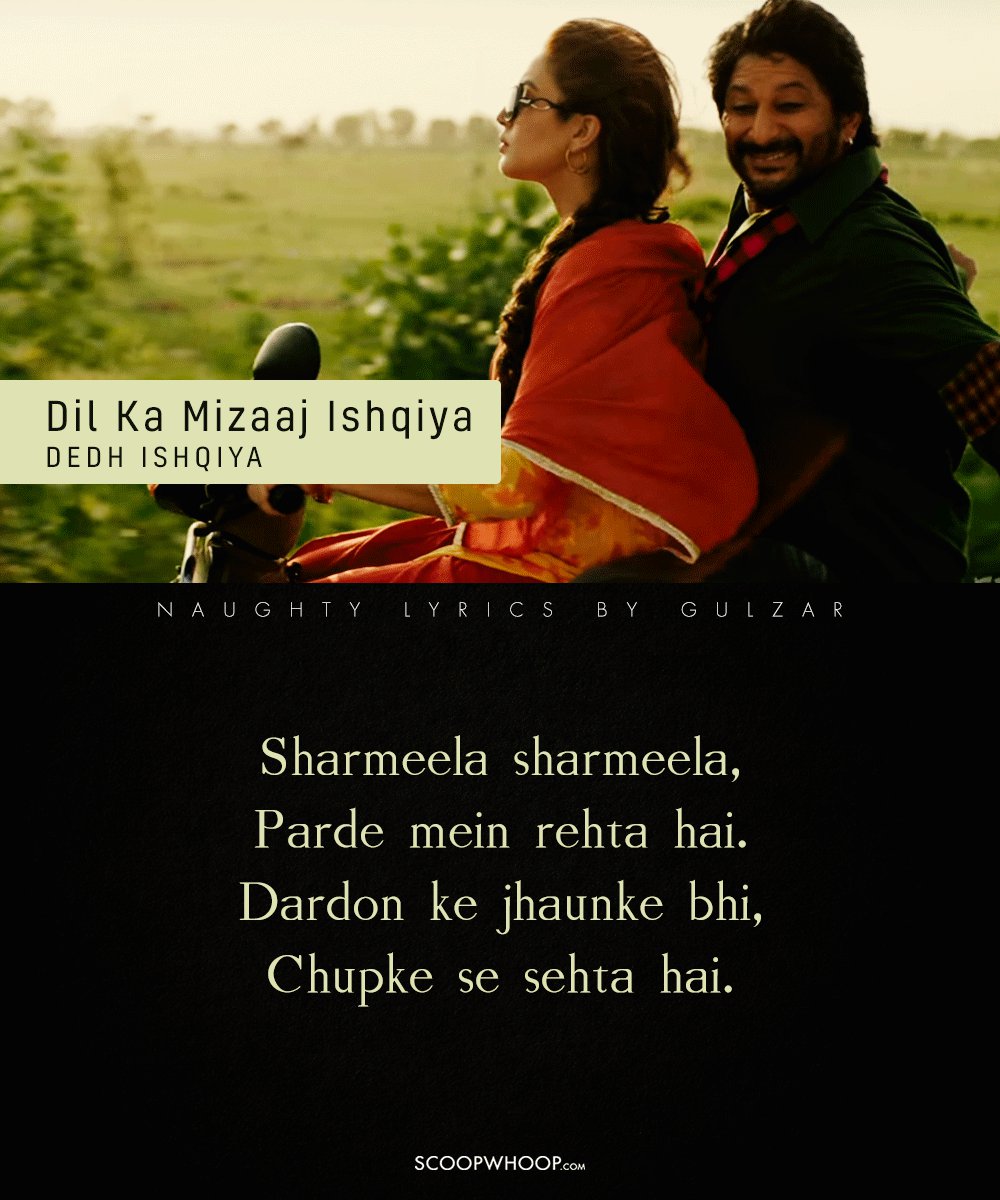 In the film Kaminey, Guddu (Shahid Kapoor) unwittingly impregnates Sweety (Priyanka Chopra). Though neither wanted a baby, they decide to get married. As Guddu is shown visibly upset, this is how Gulzar had summed up the entire process via his lyrics.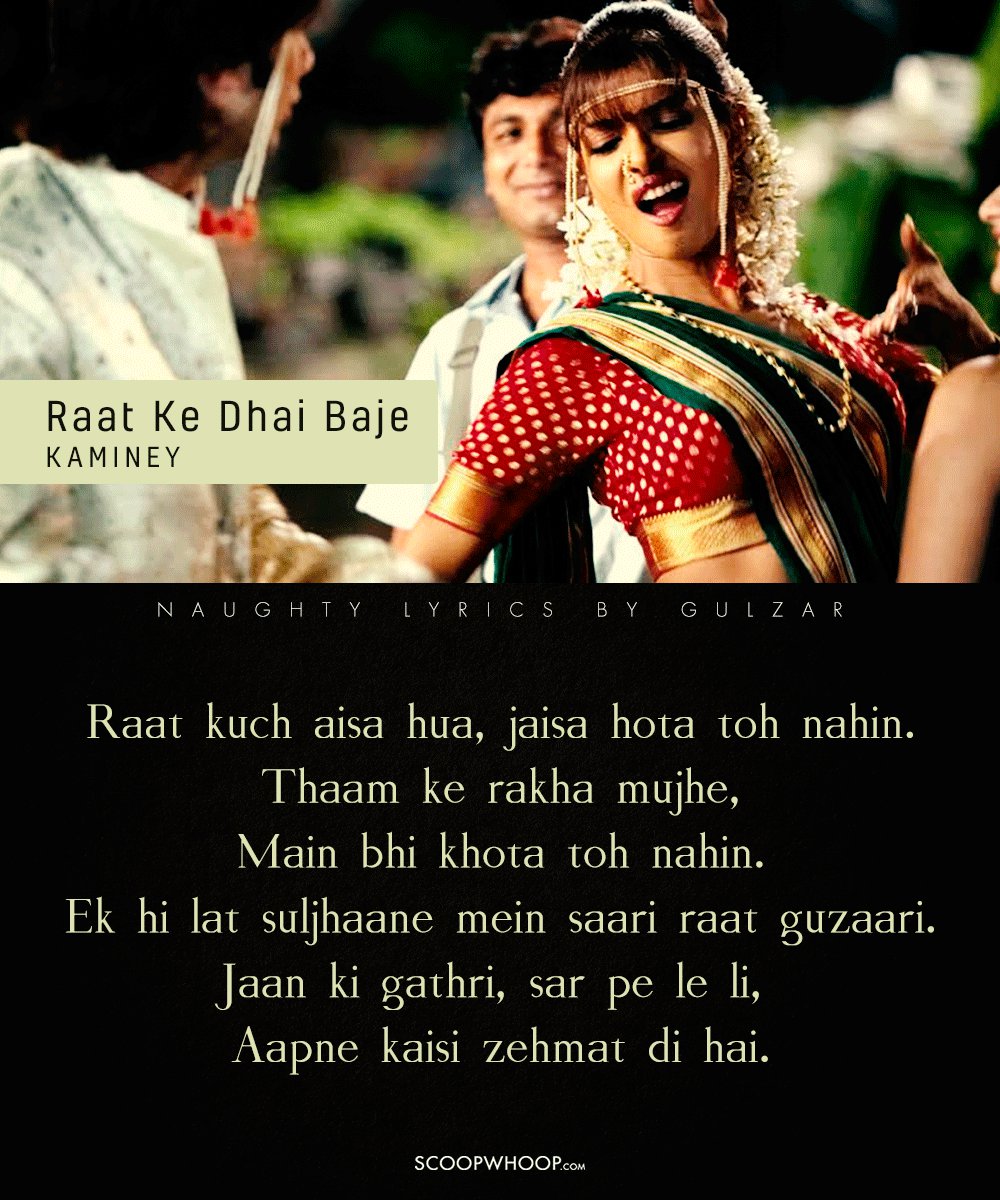 He might be talking about someone's aspirations to explore that special someone's body…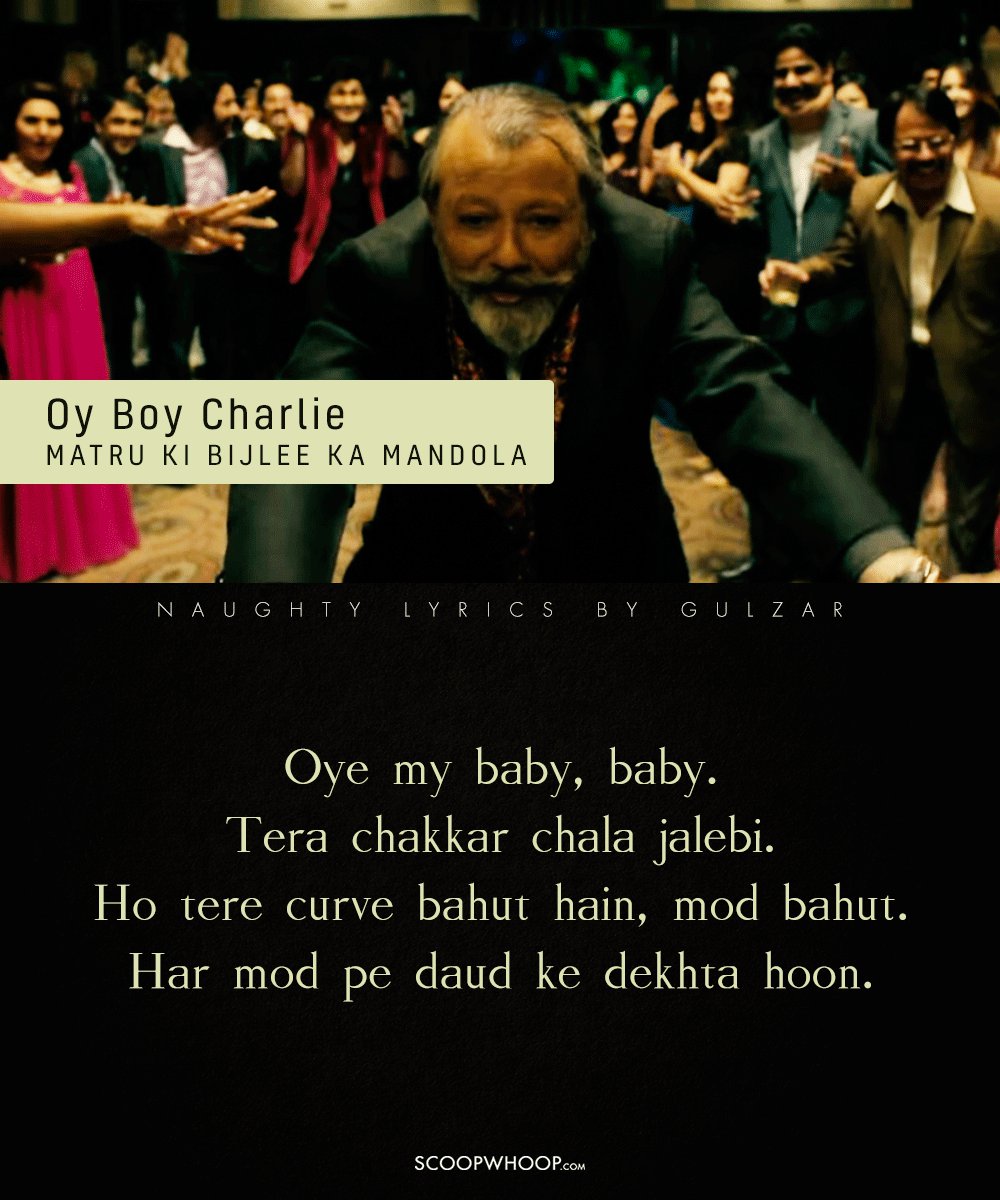 …Or maybe some 'quality time' spent with an old flame. In either case, he makes sure you read between the lines.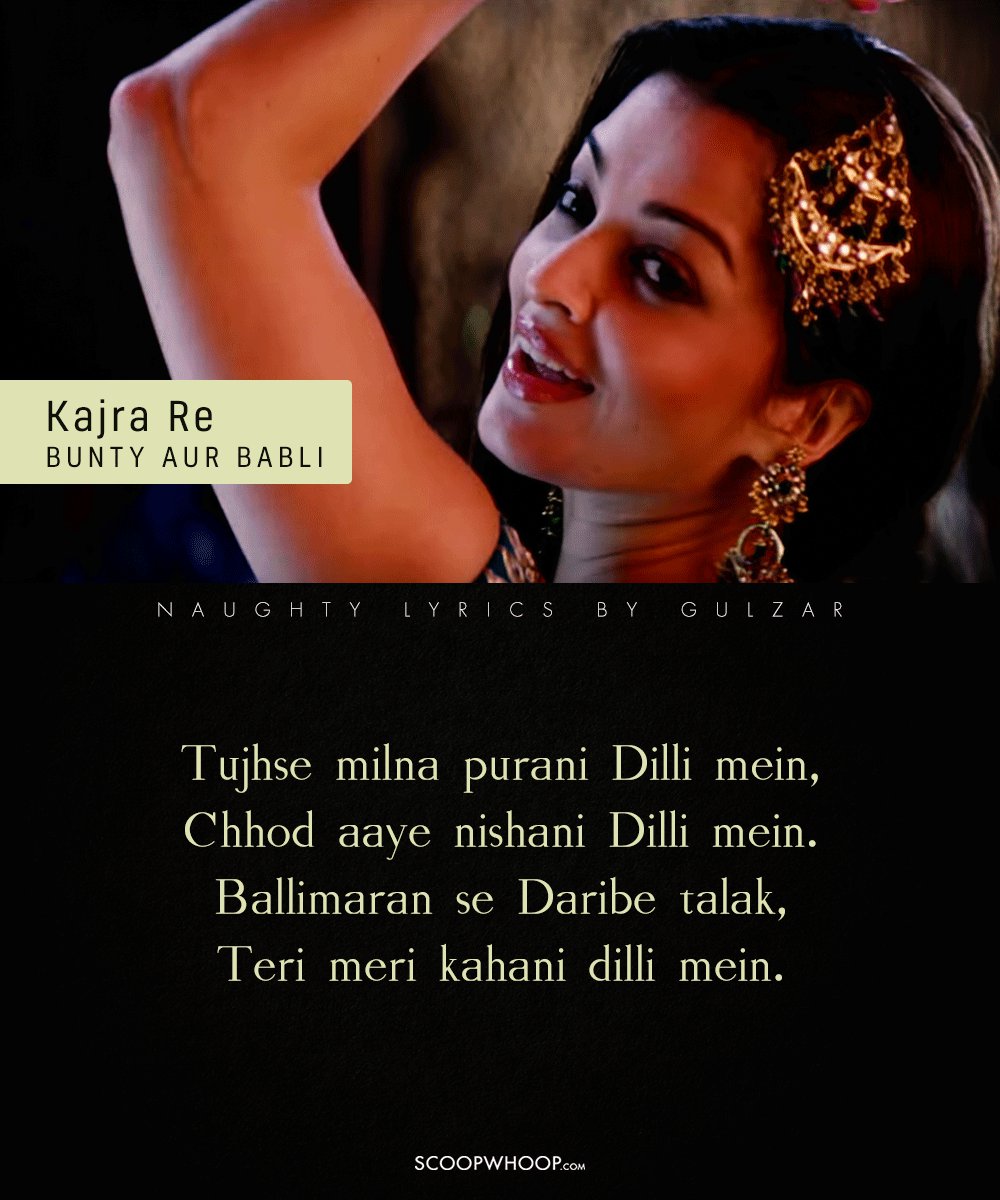 Such are his writing skills, that he practically gets away with anything! Even when he might be writing about an 'erection'.
All he has to do is use some fancy words and his job is done.
Check out these lyrics from 'Totey Udd Gaye' from Ek Thi Daayan.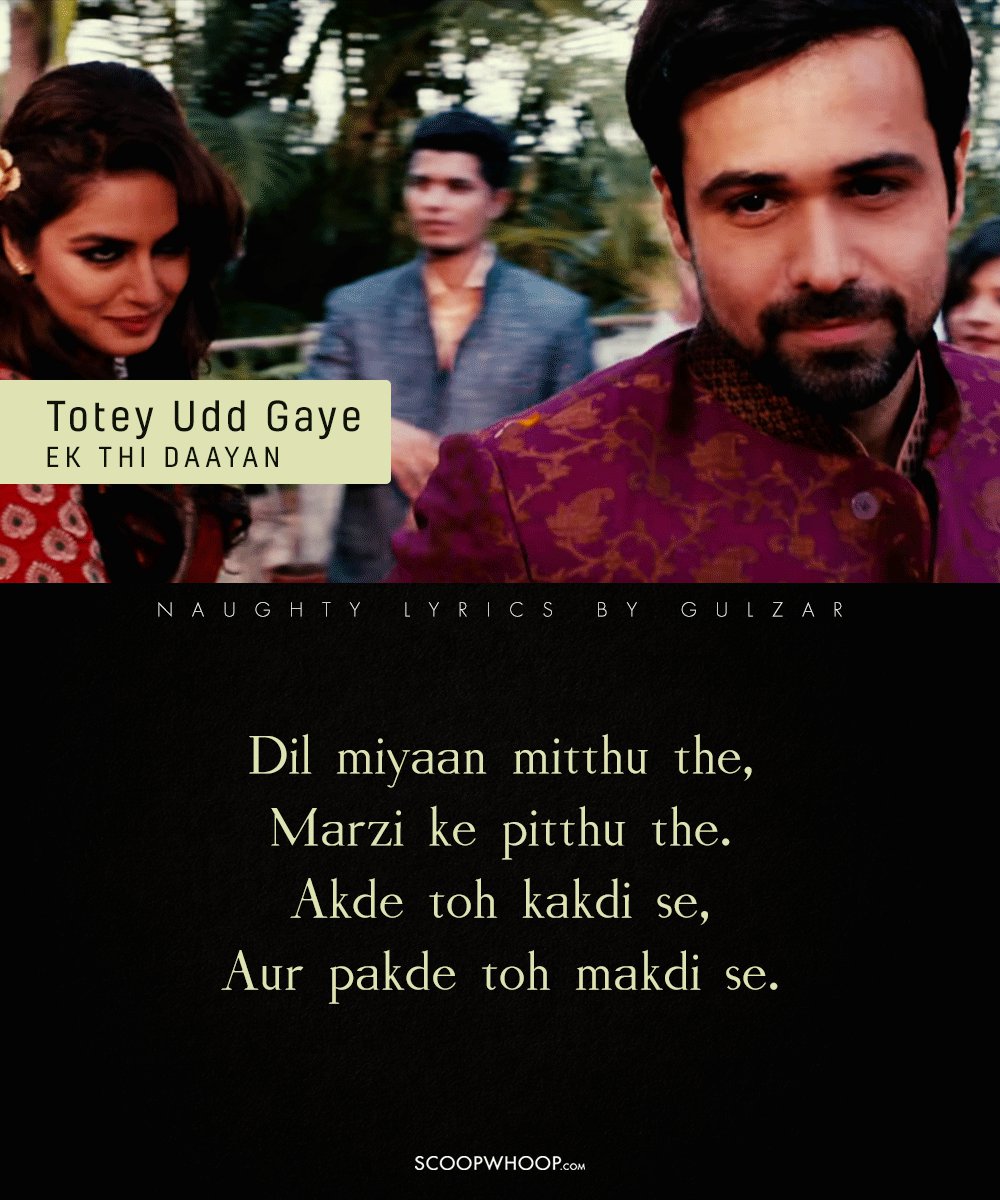 While Honey Singh might sing 'Club pe hoga shor baby ghar pe pillow fight' and sound cheap AF, Gulzar can say some heavy duty stuff, coat them with some fine words and sound classy as ever in the process.
Over the years, he's effortlessly talked about someone pleasuring themselves…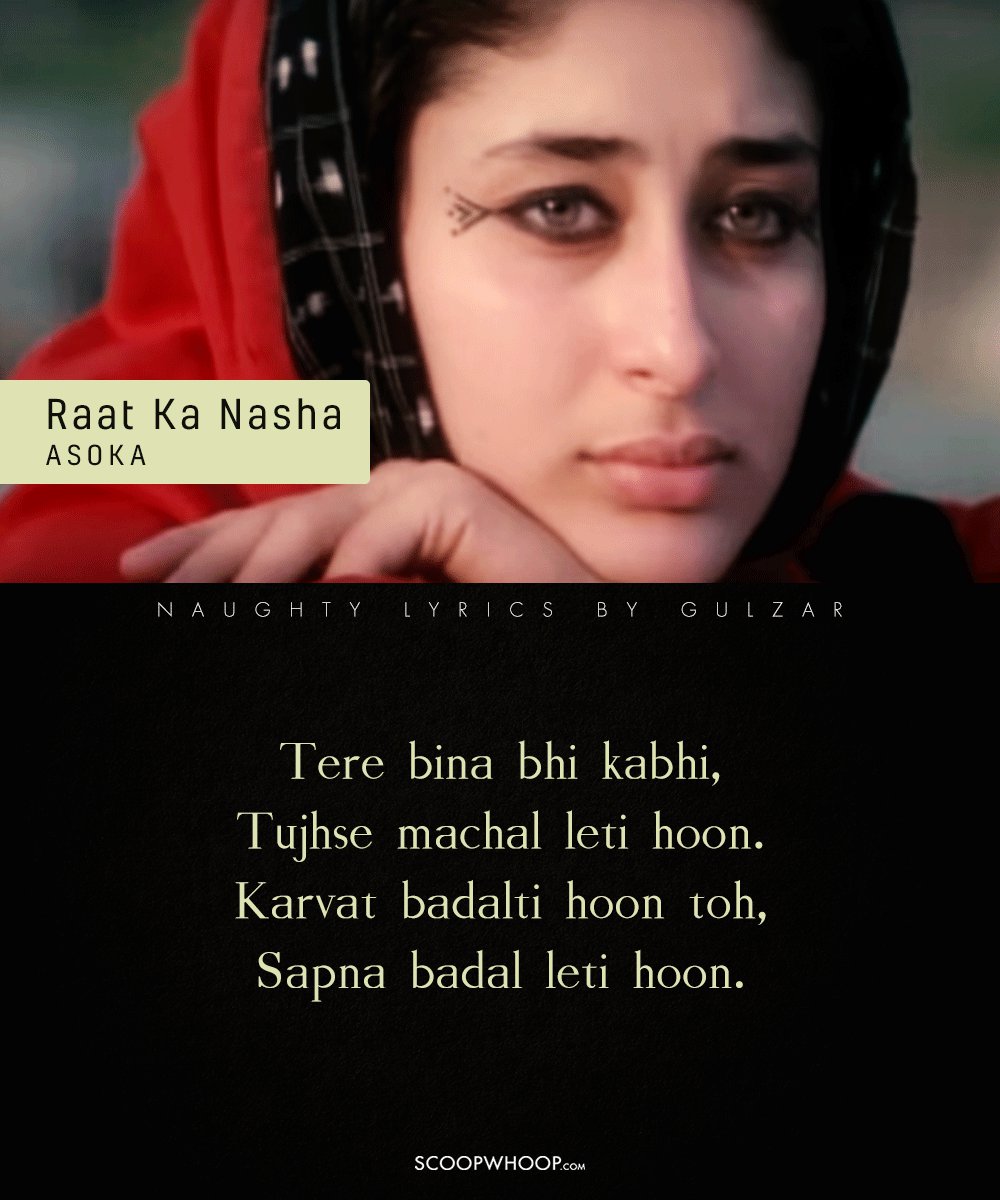 …And given a minute by minute account of what happens on that 'special night'. And easily gotten away with it.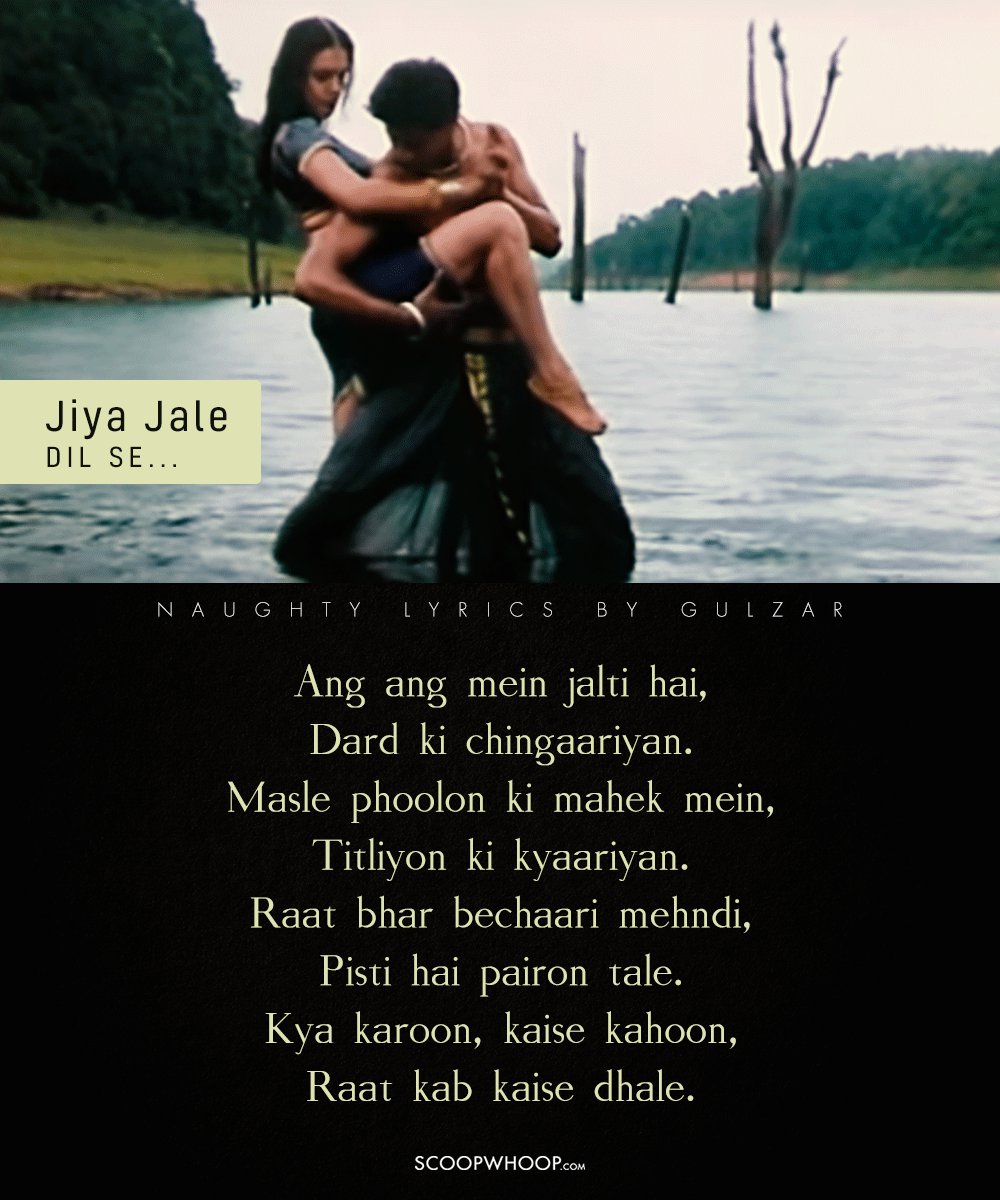 And it's not as if he's just started doing it. Turns out he's been doing some naughty wordplay for quite some time now. 
Check out these lyrics from 'Mera Kuch Saamaan' from his 1986 film Ijaazat.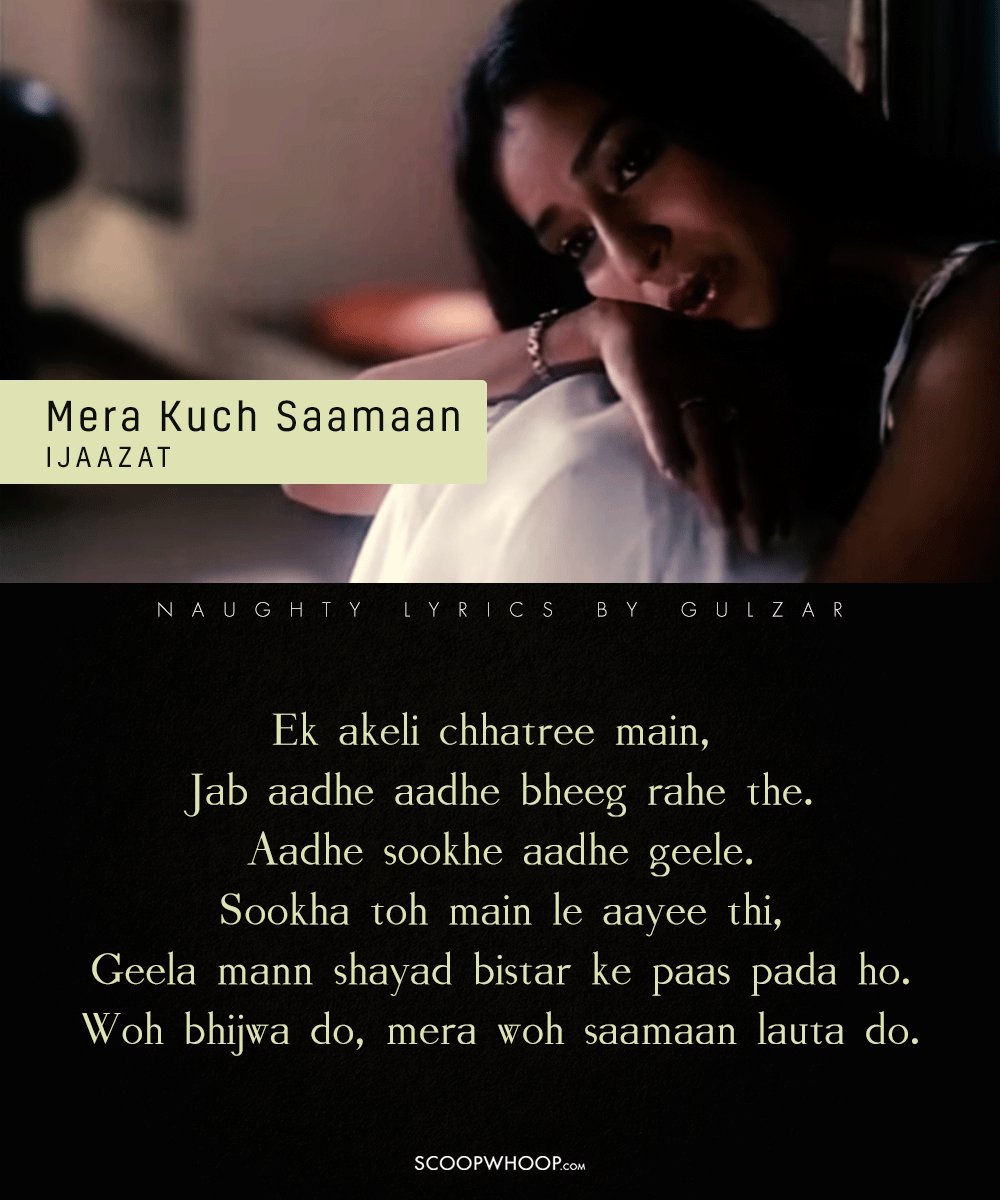 Also, looks like nobody brings out his naughty side like Vishal Bhardwaj does.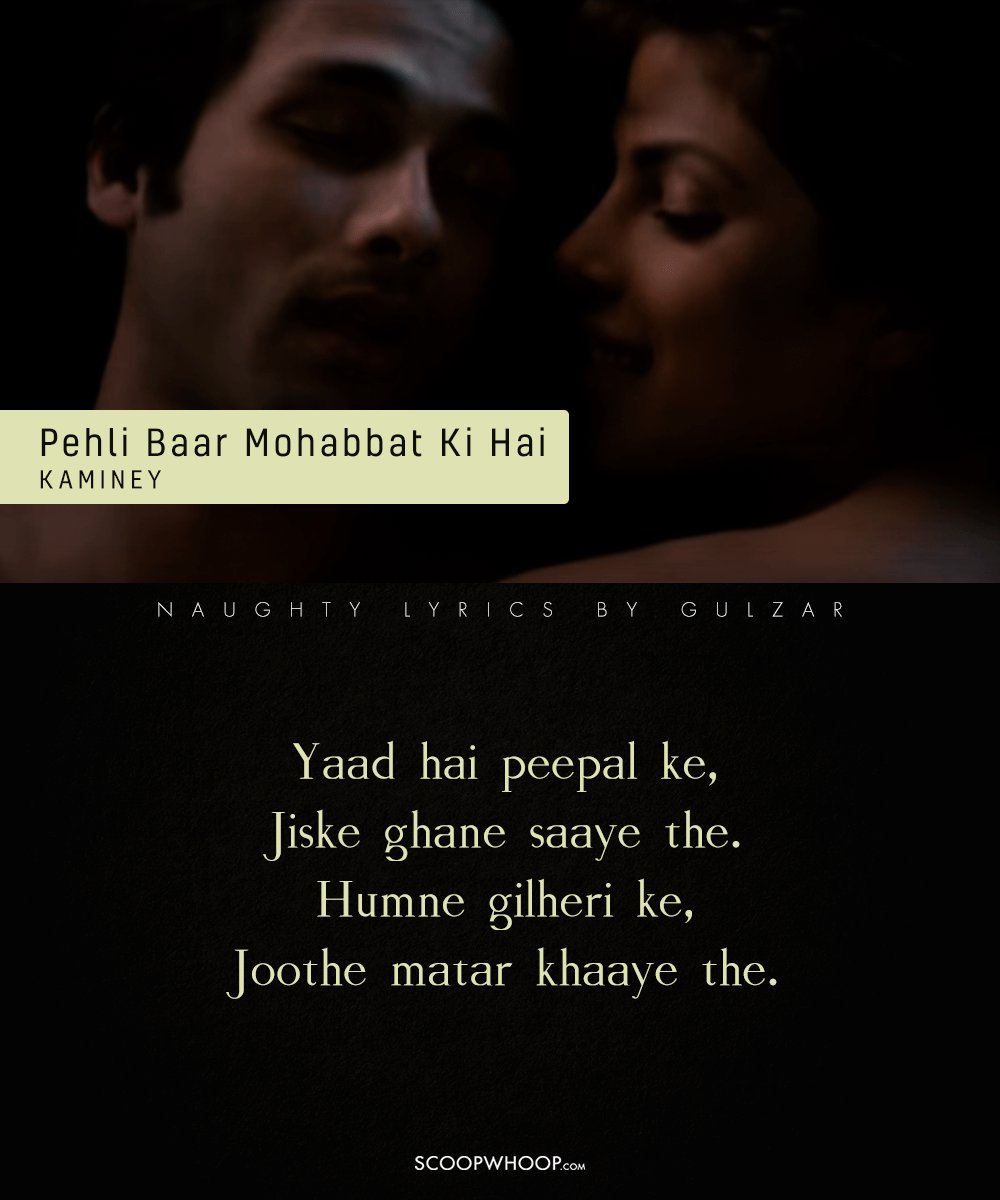 Maybe the lyricists today should take a cue from the master himself. But then again, there's only one Gulzar. Great job, sir. We see what you did there.
Awesome designs made by: Utkarsh Tyagi