Isn't it obvious when two legends like Javed Akhtar and Gulzar Sahib meet, we are going to witness some blissful shayaris our way? Well, that's exactly what happened in this book launch event, and we are like Uff din ban gaya!
In this viral clip, Gulzar Sahib talks about Javed Akhtar's song, Ek Ladki Ko Dekha To Aisa Laga. He humorously points out how he thought the song appears to be talking about different girls in every para while the purpose is to dedicate the song to one girl. Akhtar bursts into laughter after this comment.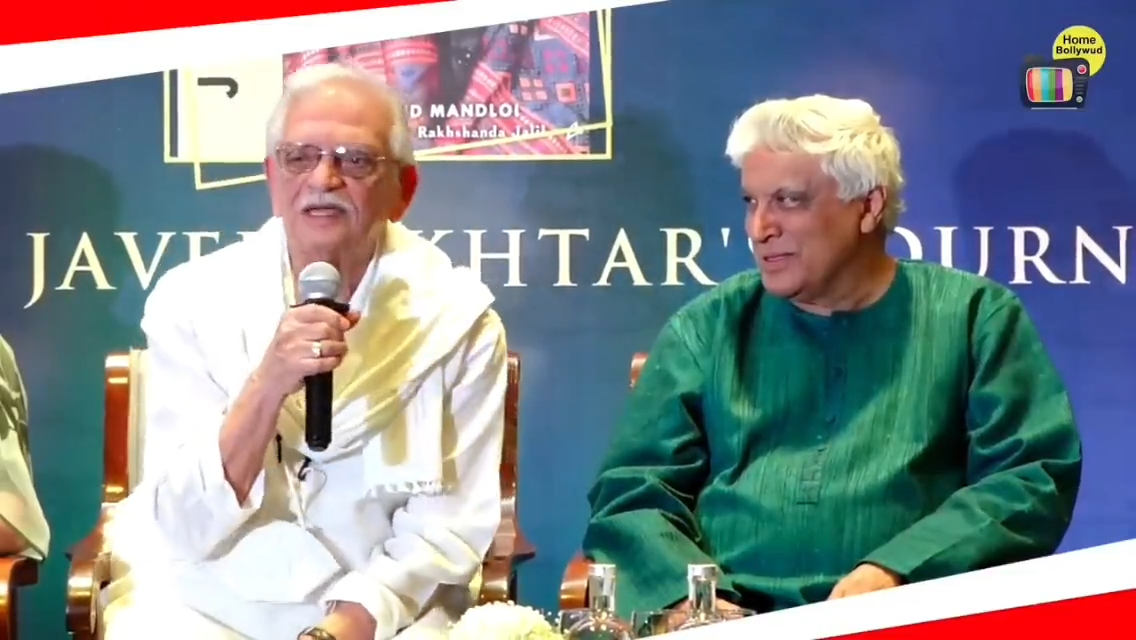 He then recites a poem for Javed Akhtar, and it's so vividly beautiful. In the verse, Gulzar recalls a female admirer he met and says how she adored his work and was in awe of him. But when the girl bid him goodbye, she didn't address his name, and Gulzar said it was Akhtar's name she used, and this intensified the envy feeling inside him.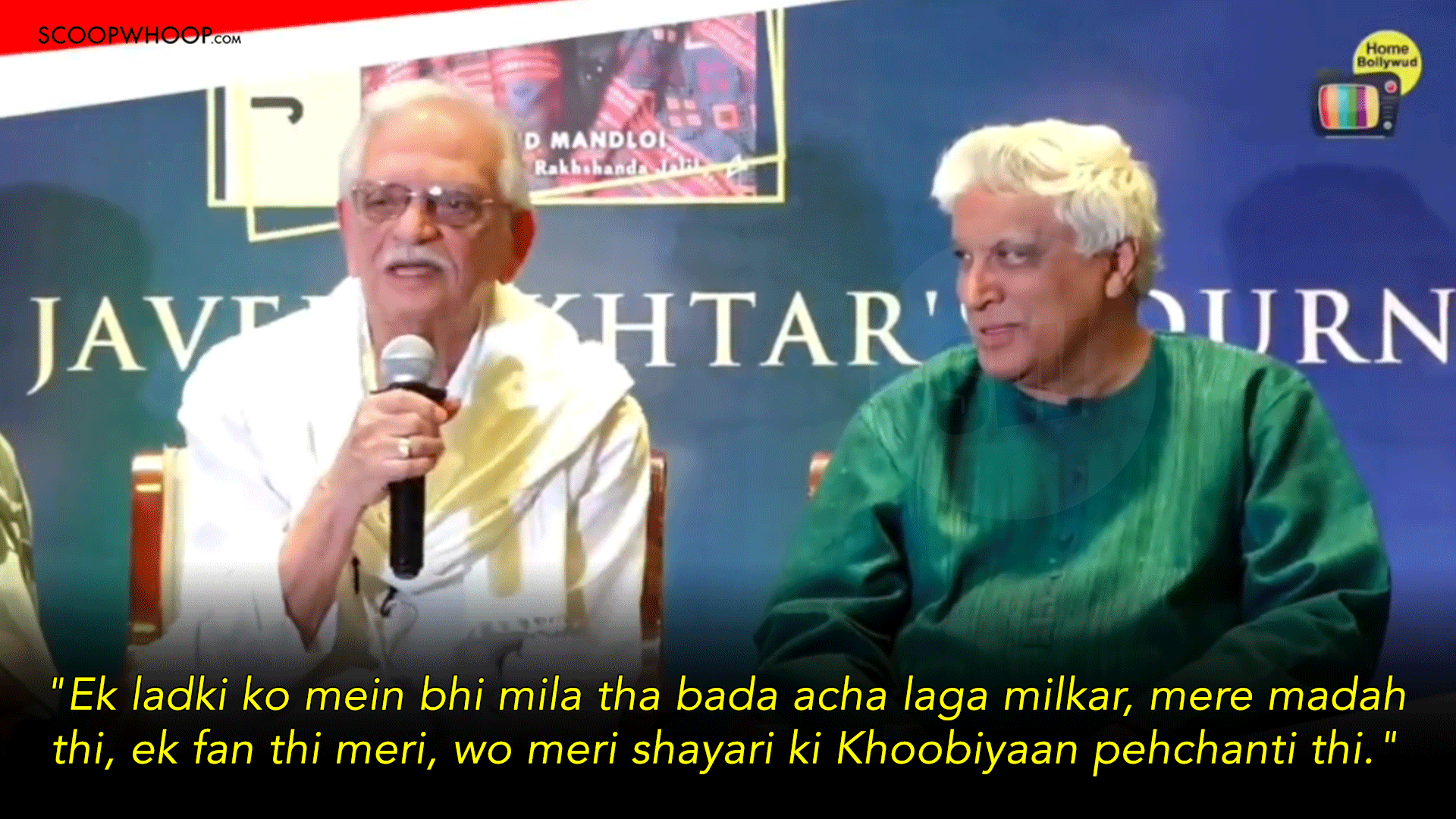 He ends the verse in the most wholesome way and says: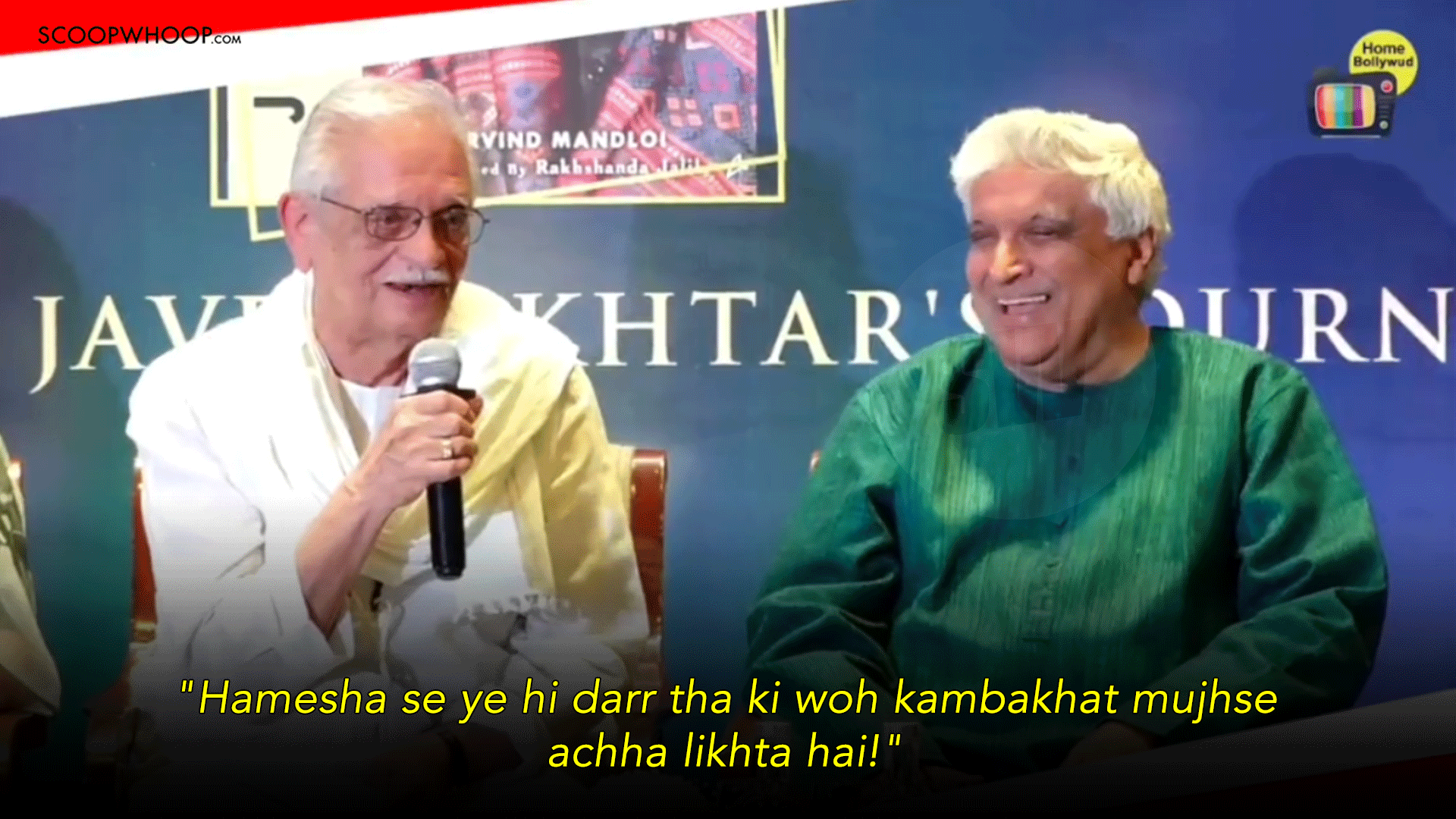 Watch the full video here:
The clip has gone viral for how beautiful it is and people love the bond they share. Here's how they're reacting to this.
Read more: 15 Of Gulzar's Lesser Known Poems.