Vishal Bhardwaj's Haider, set against the backdrop of India's socio-political climate, is a beautiful and intelligent adaptation of Shakespeare's epic tragedy, Hamlet. And while Tabu and Shahid's powerful performances were undoubtedly the highlight of the movie, the film's soundtrack also deserves to be celebrated.
The soundtrack, that won Vishal Bhardwaj the National Award for Best Music Direction of Songs, contains two songs (Gulon Mein Rang and Aaj Ke Naam) by legendary poet Faiz Ahmed Faiz. However, the rest of the songs, including the narrative track Bismil, have been written by Gulzaar.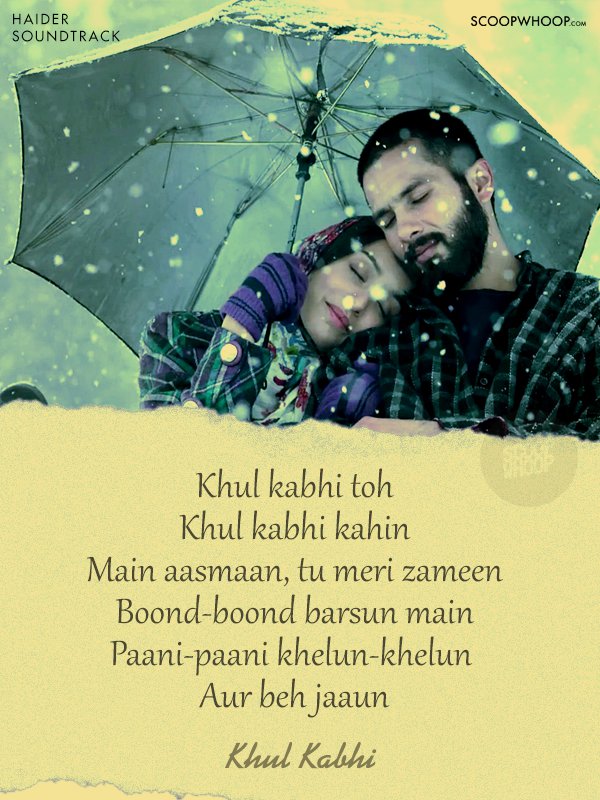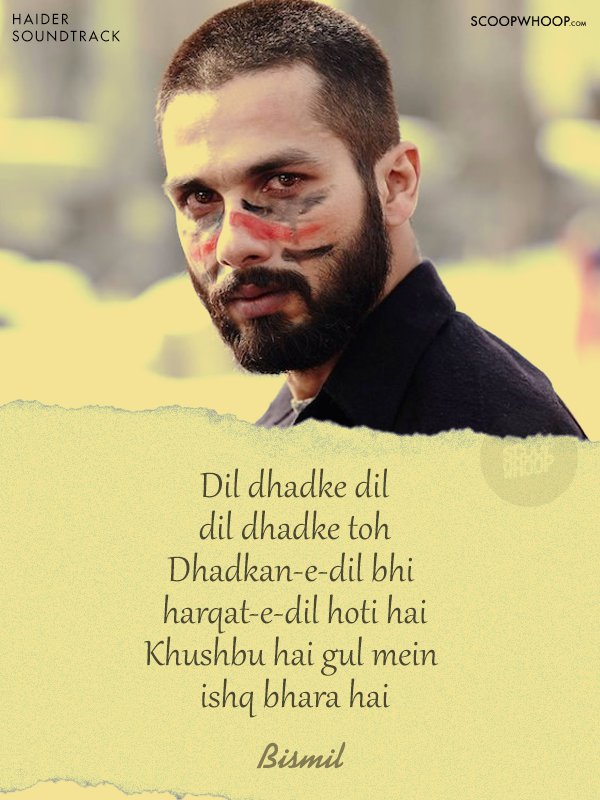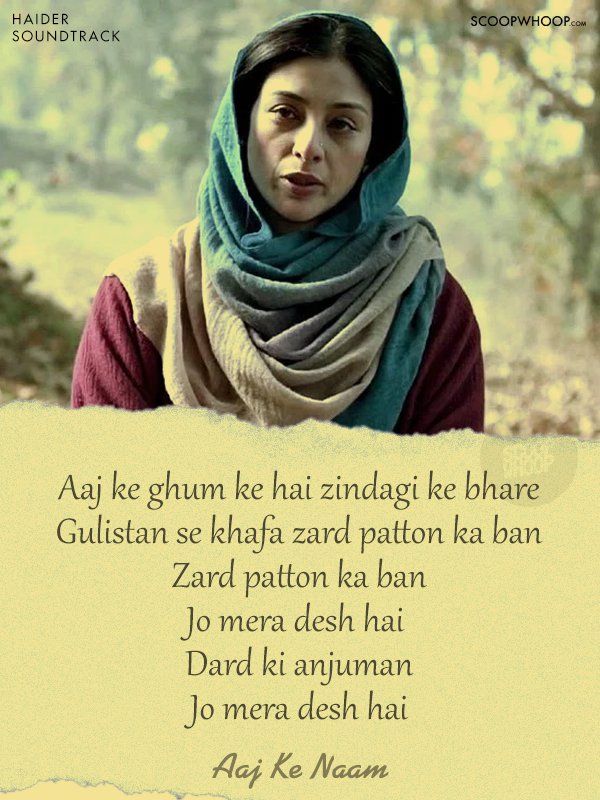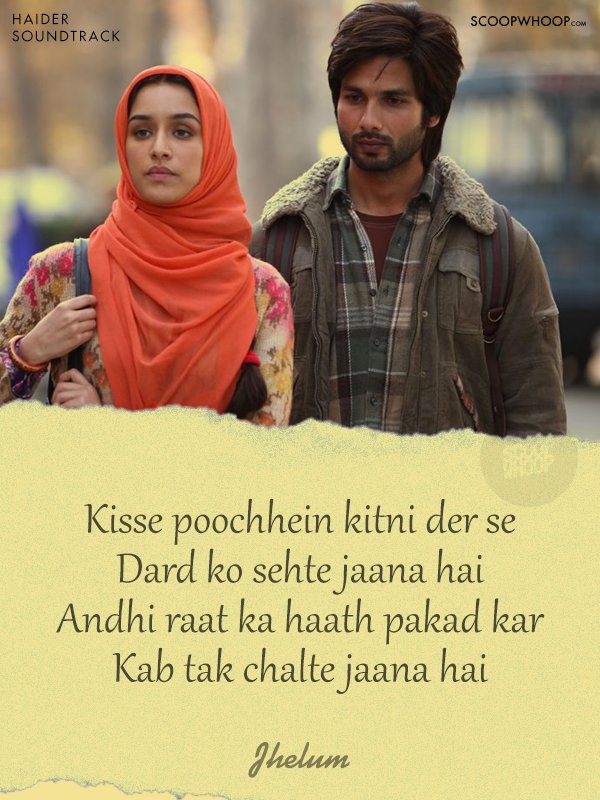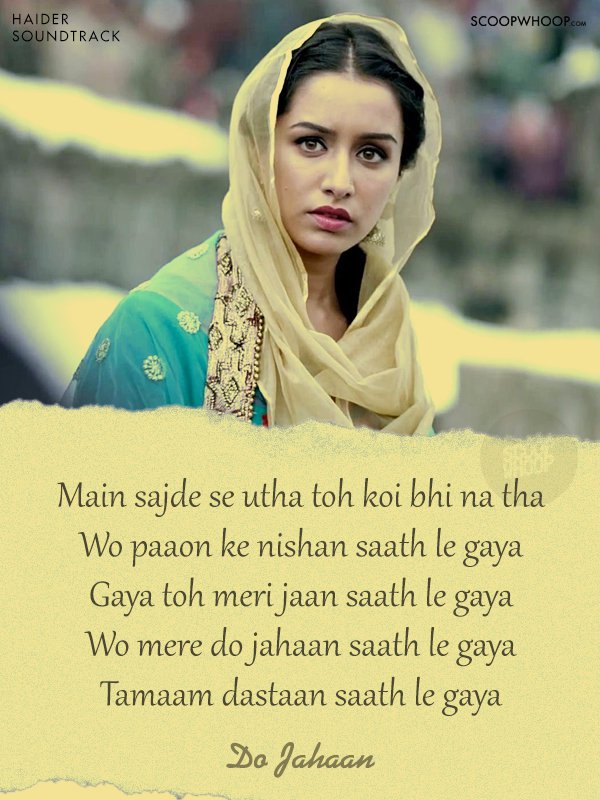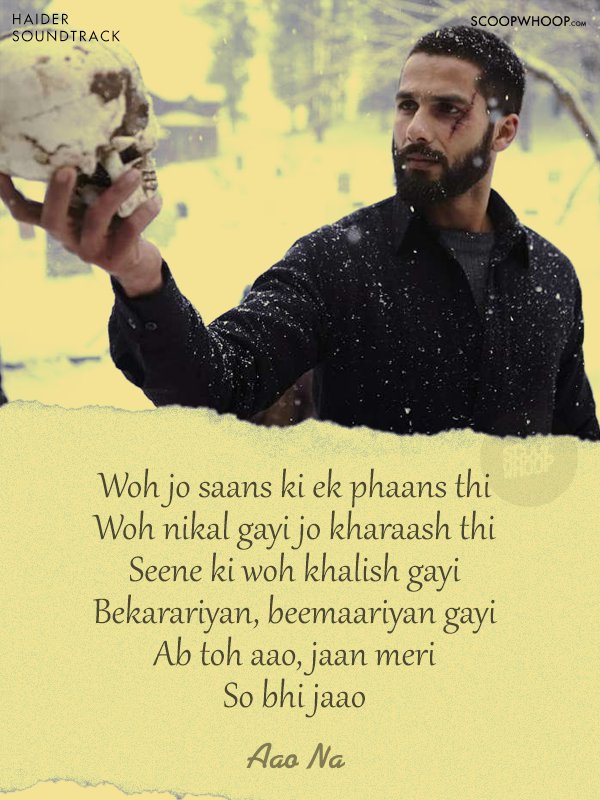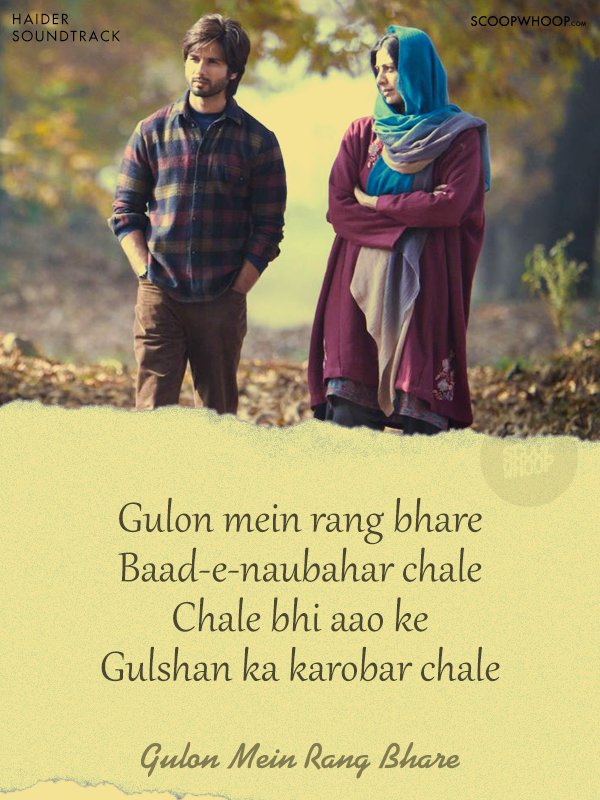 The songs serve as a haunting reflection of both, Haider's personal tragedy and the heartbreaking situation of the land he is born in. And yet, they are not inherently morose. Haider's soundtrack is a brilliant example of the genius of Gulzar and Vishal Bhardwaj.
Design credits: Shubham Gupta
Find stories on movies and music at ScoopWhoop.com.