While Hollywood has given us many action heroes, Indians have always taken pride in our very own superhero, Hanuman. 
And now, we know how Hanuman will look like in a full-fledged action hero avatar.
Hanuman Da' Damdaar, an animated film tracks the life of Hanuman in the wittiest way possible. And if that was not enough, Bajrangi Bhaijaan Salman Khan tops it up by lending his voice to the Indian superhero. 
It's only legit for Bollywood's superhero to lend his voice to India's superhero.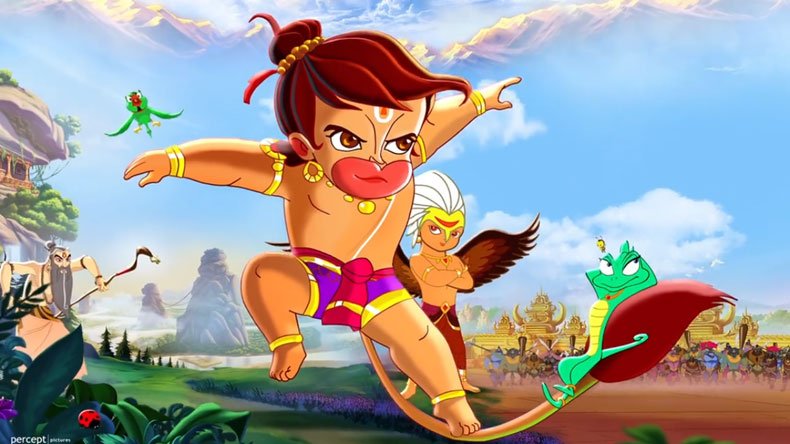 But this is not your typical mythological animated film. 
In this one, you'll find Hanuman delivering hit dialogues like, "Ek baar jo maine commitment kardi" among many other surprisingly fun moments.
The biggest ensemble cast has come together to make this happen. From Raveena Tandon to Javed Akhtar, Saurabh Shukla, Kunal Kemmu, Chunkey Pandey and many others have lend their voices to bring the characters to life.
The film hits the theatres on 19th of May.