The first book of the Harry Potter series released in 1997 and kids across the globe were mesmerized with the magical world of Hogwarts. As this generation grew up, so did Harry. And when the last book, Harry Potter & The Deathly Hallows, released in 2007, it was an emotional goodbye – the one Potterheads still aren't ready for. The films kept the magic going for a little longer but the generation that grew up quoting Dumbledore still believes it to be one of the most important life lessons that they wish to pass on to the next generation.
True Potterheads have decorated their rooms with paraphernalia from the series, quotes by Albus Dumbledore and even getting the Deathly Hallows tattooed on them, but we don't find them crazy for believing it to be a part of their lives.
So when Cassie and Lewis Byrom decided to tie the knot, they went all out to make it the most magical event ever.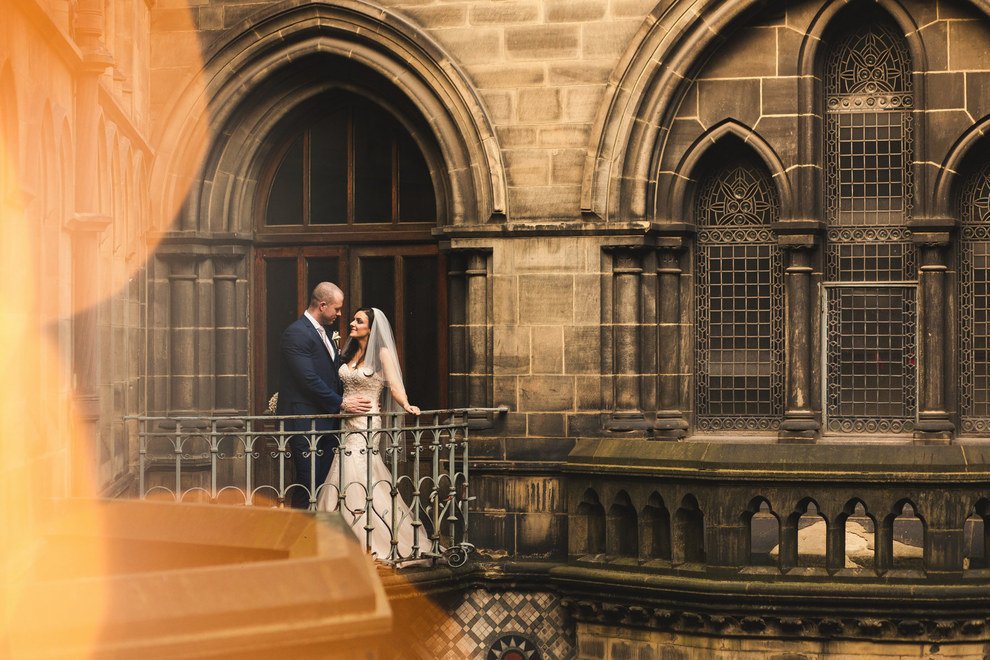 The British couple planned the tiniest of details of the wedding to keep with the theme. They recently got married at Manchester Town Hall. Lewis even proposed to Cassie at 'The Wizarding World of Harry Potter' in Orlando, USA.
They exchanged their 'unbreakable vows' in proper Potter fashion.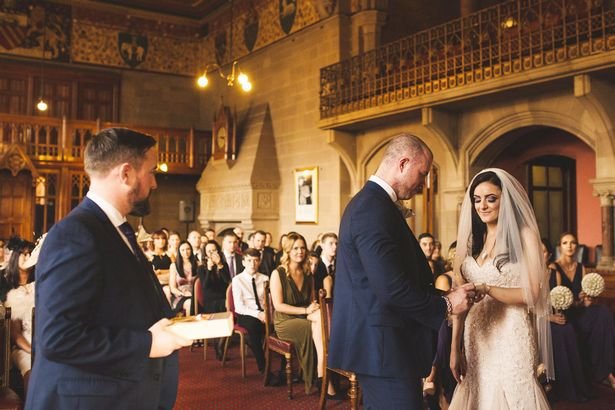 They gave out handmade wands to their guests to give them the right Potter feels.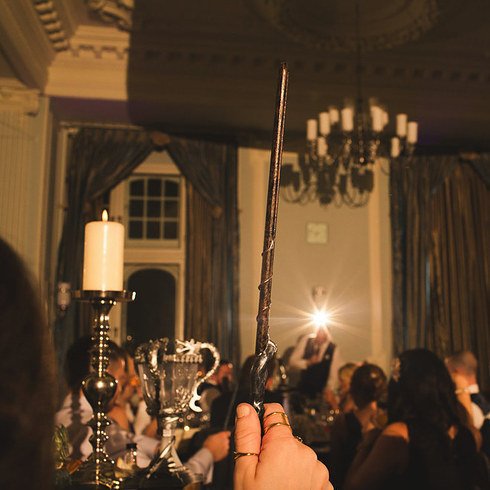 And even acted out the Harry-Voldemort wizarding battle.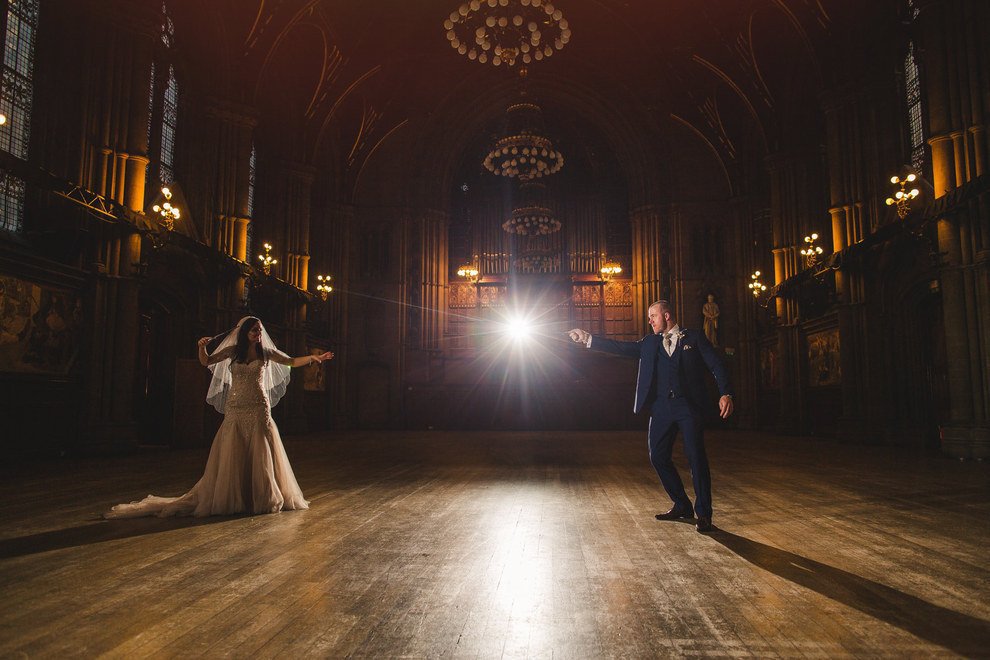 Cassie and Lewis included readings from the 'Order of the Phoenix' in their wedding.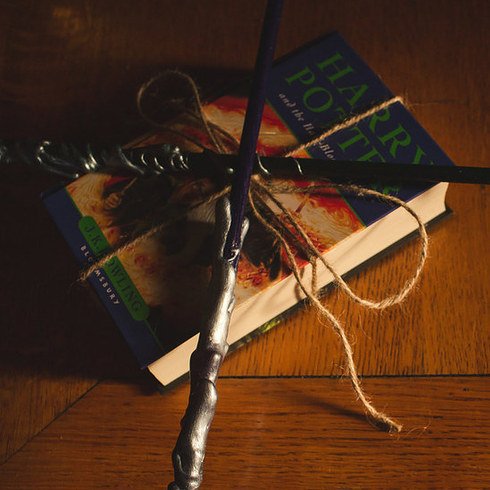 The decoration at their reception included the Wanted posters issued by the 'Ministry of Magic' featuring the bride and the groom.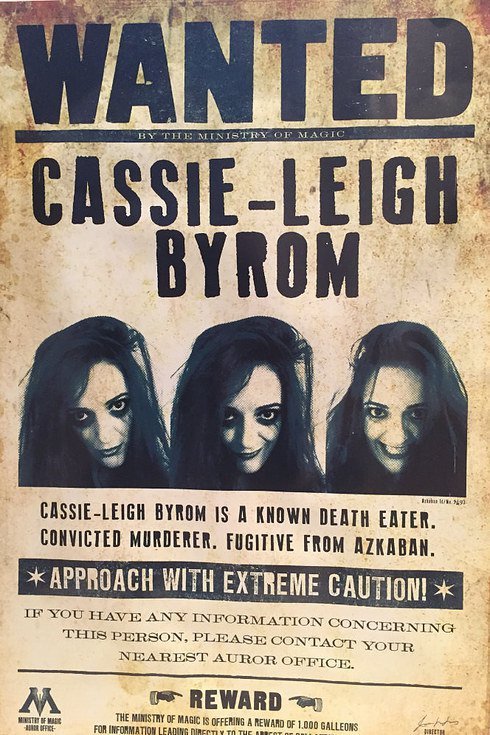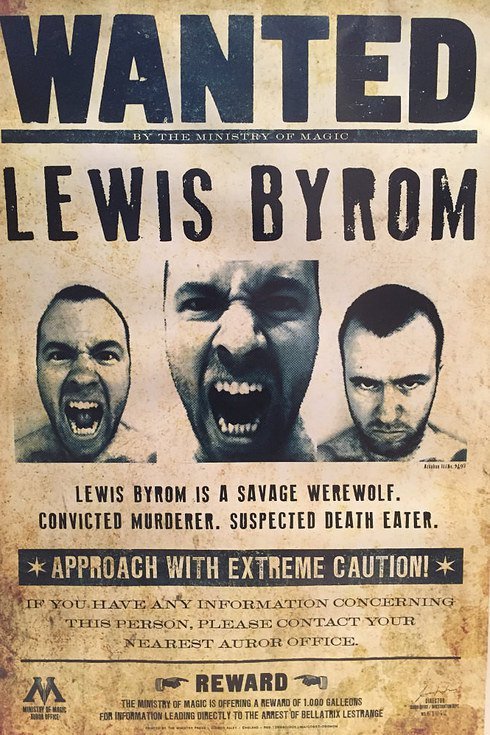 The wedding cake included the depiction of 'The Tale of The Three Brothers' along with the house logos. And to top it all, Voldemort and Bellatrix as cake toppers! Such Slytherins!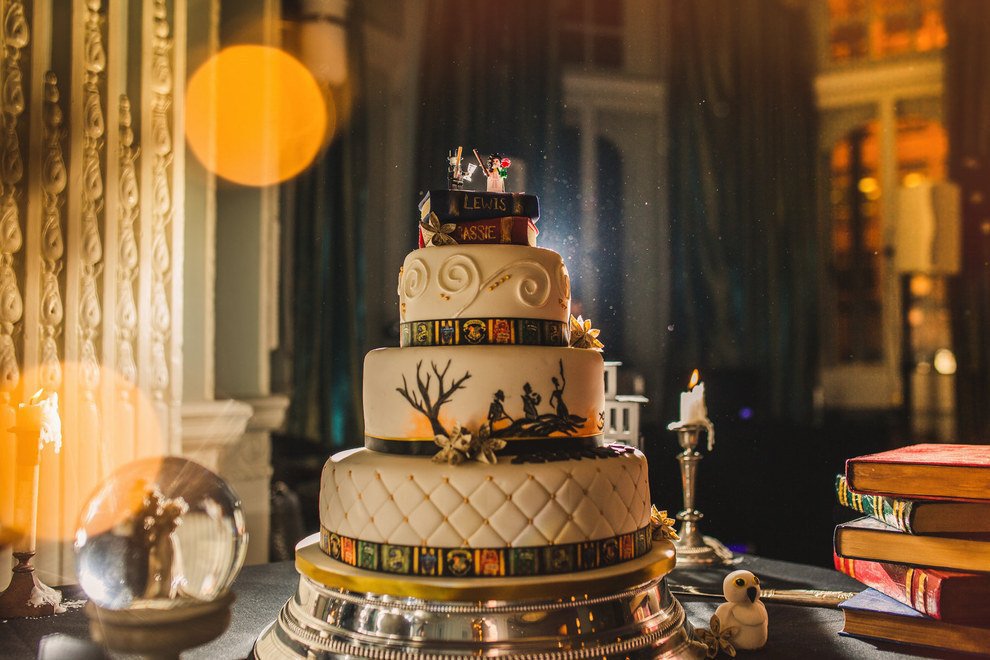 The bride's dress was white but her mismatched heels were just in sync with the theme.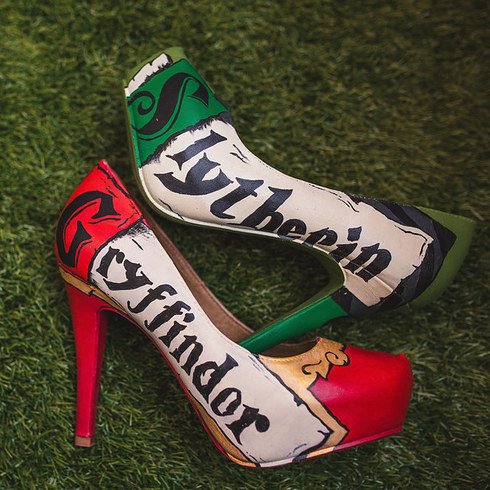 And look at the Marauders' style cufflinks the groom wore!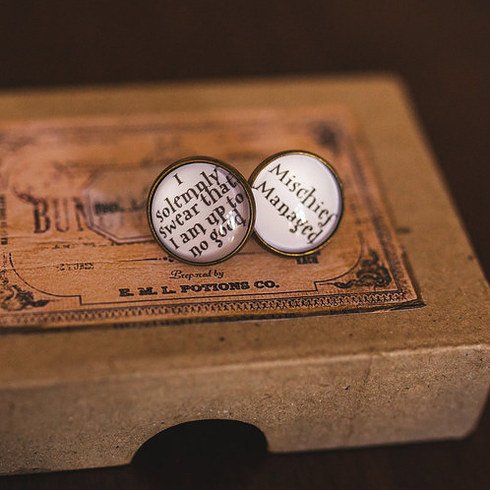 Wait till you see the bouquet the bride carried.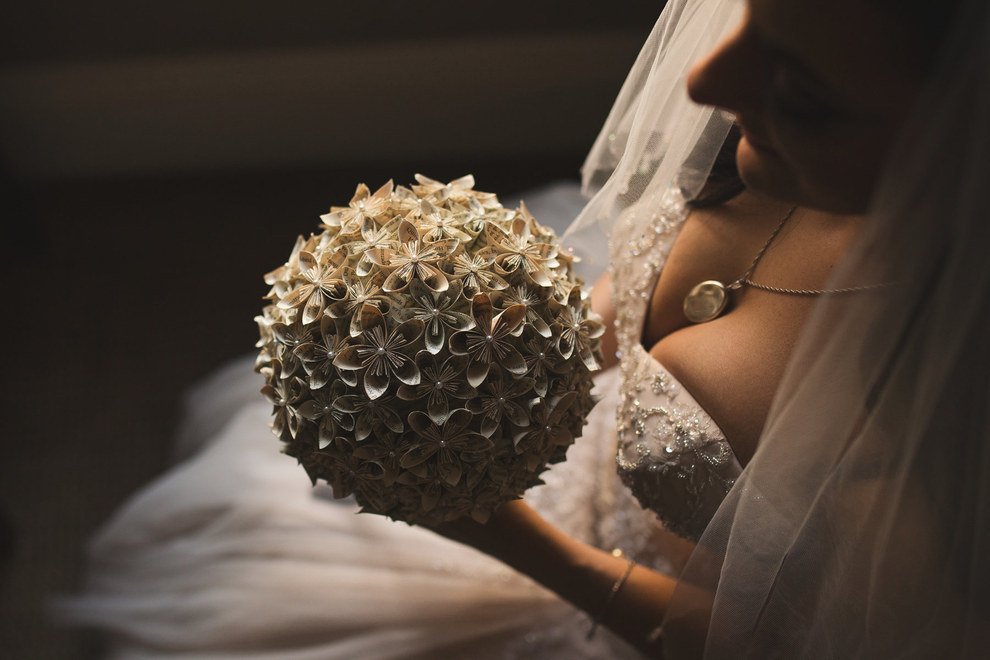 Yes, those are actual pages from the Harry Potter books.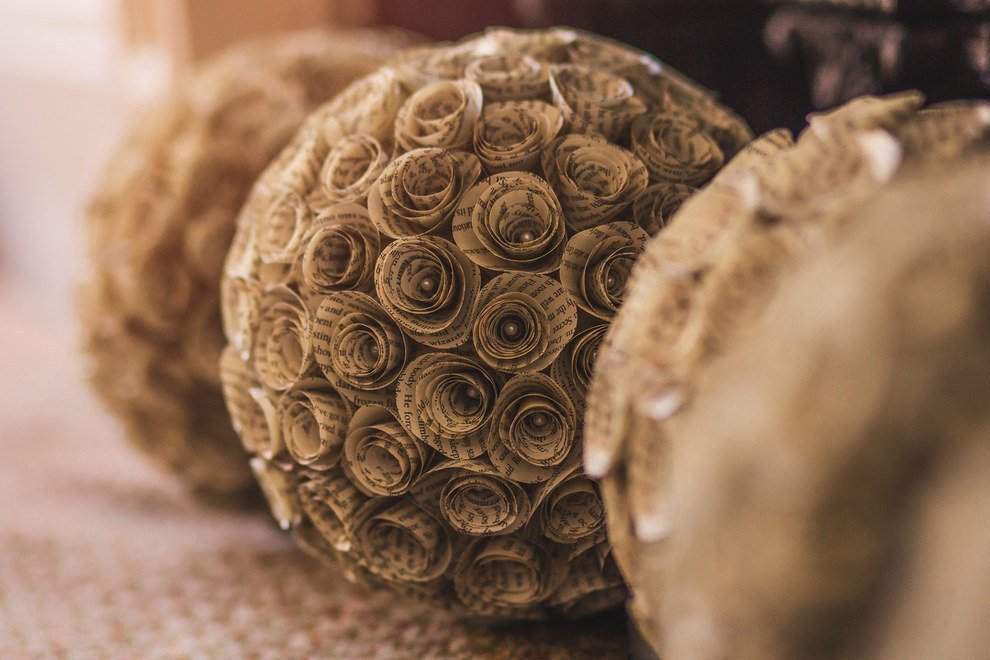 The decoration can give us muggles some serious goals!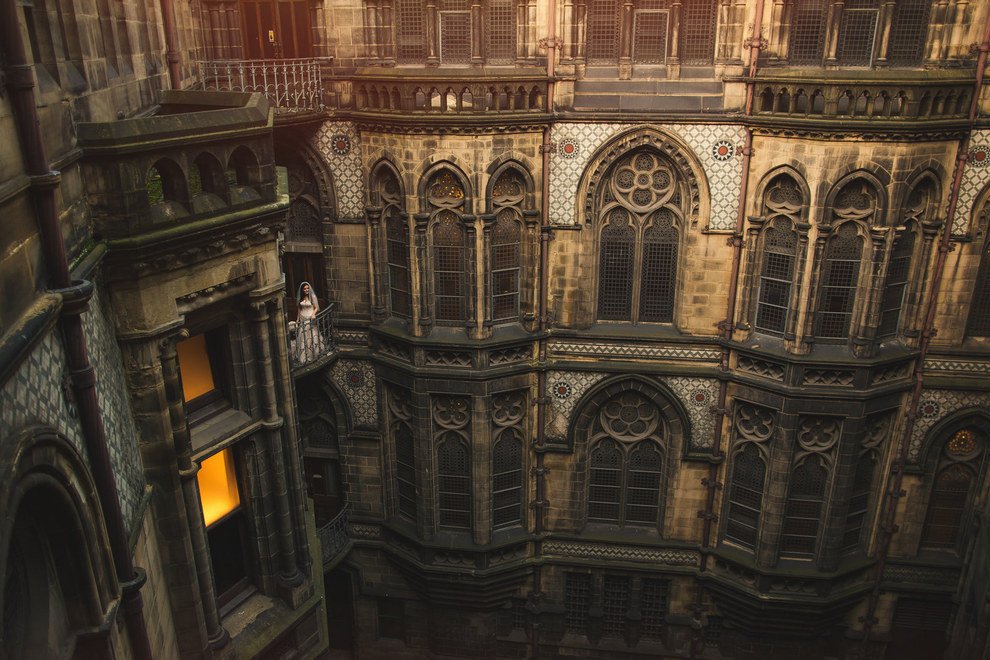 The bar looked like Professor Snape's classroom.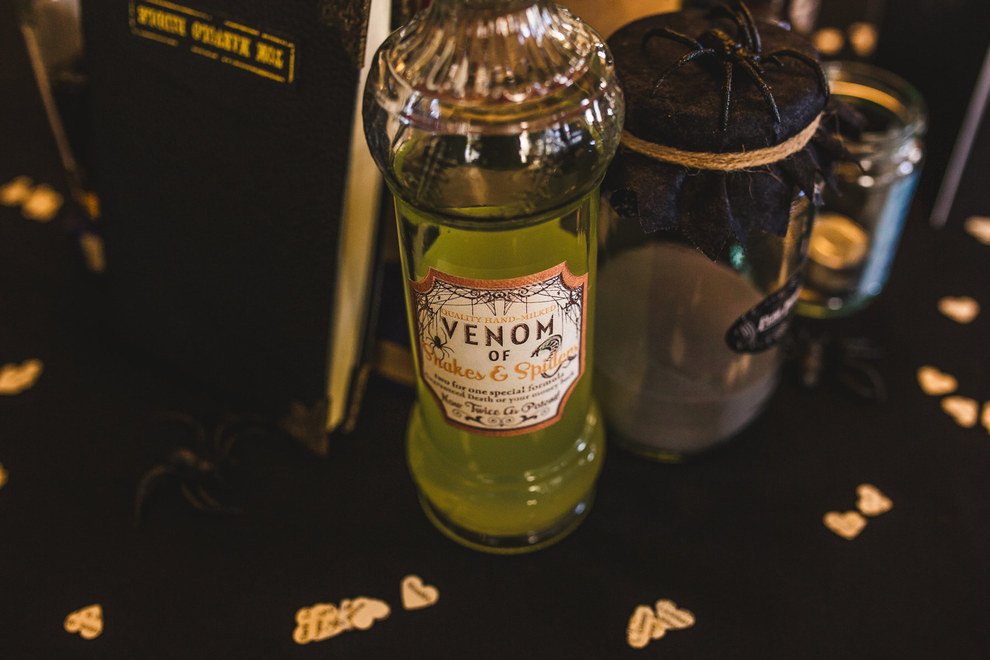 Each table had a House theme!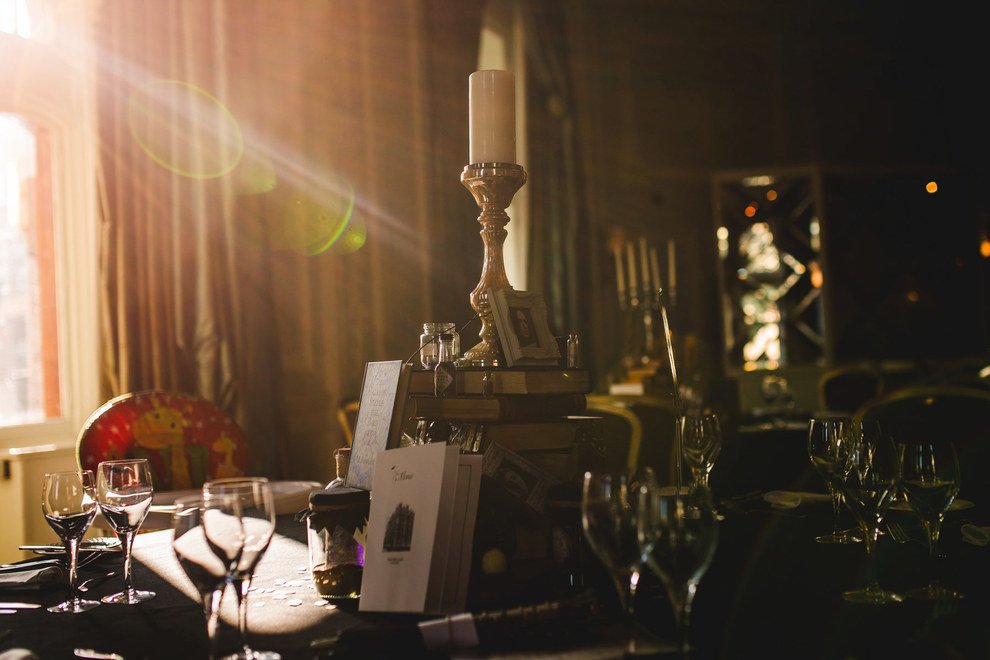 The centerpieces were made of Horcruxes, potions and spell books.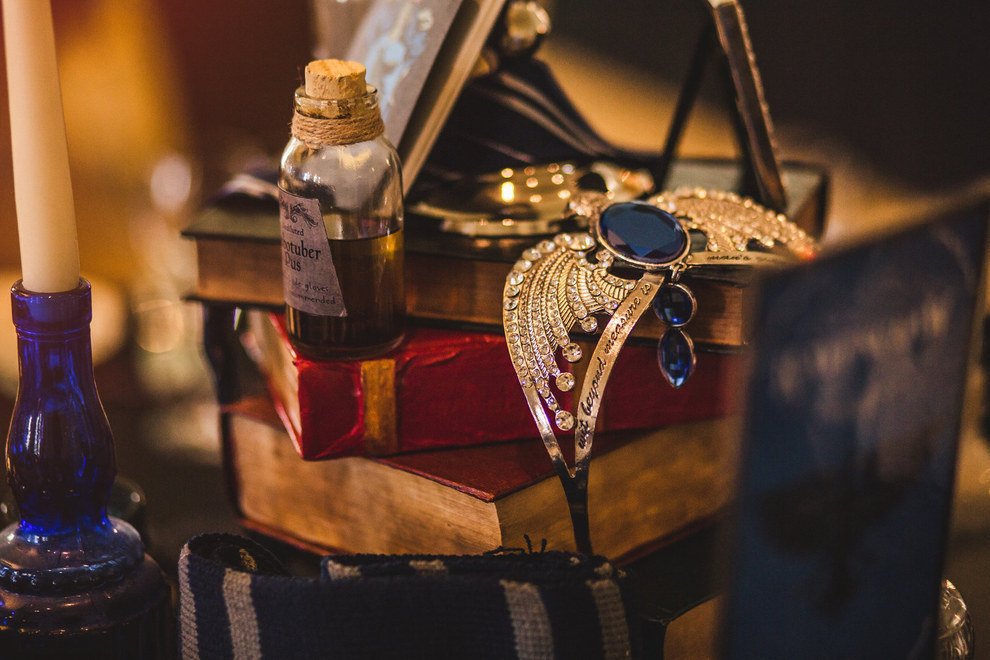 Just look at these table settings.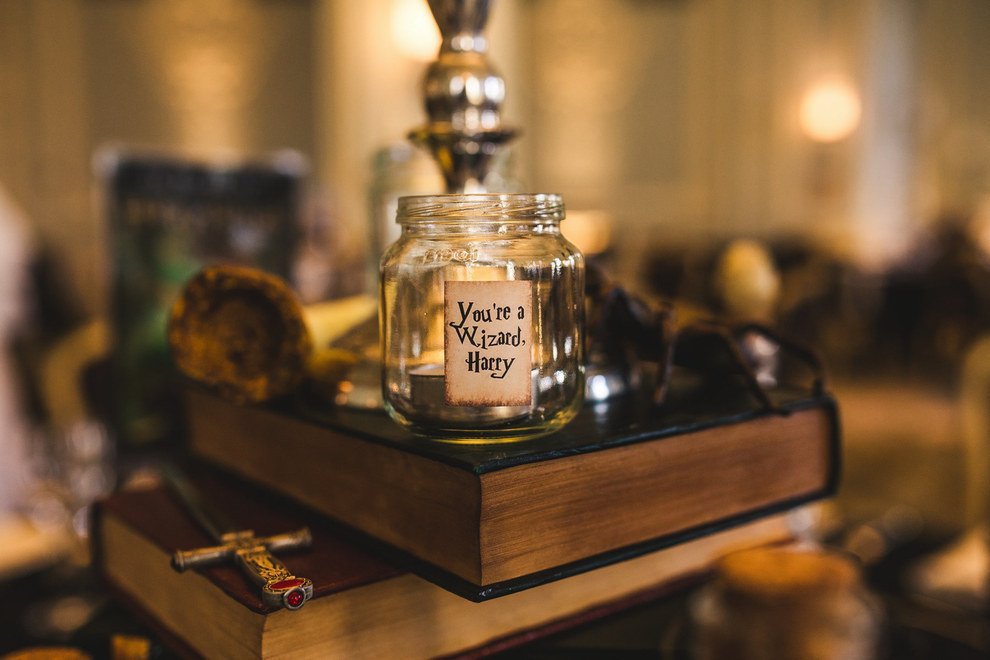 Honestly, this table is enough to keep a Potterhead busy for an entire evening.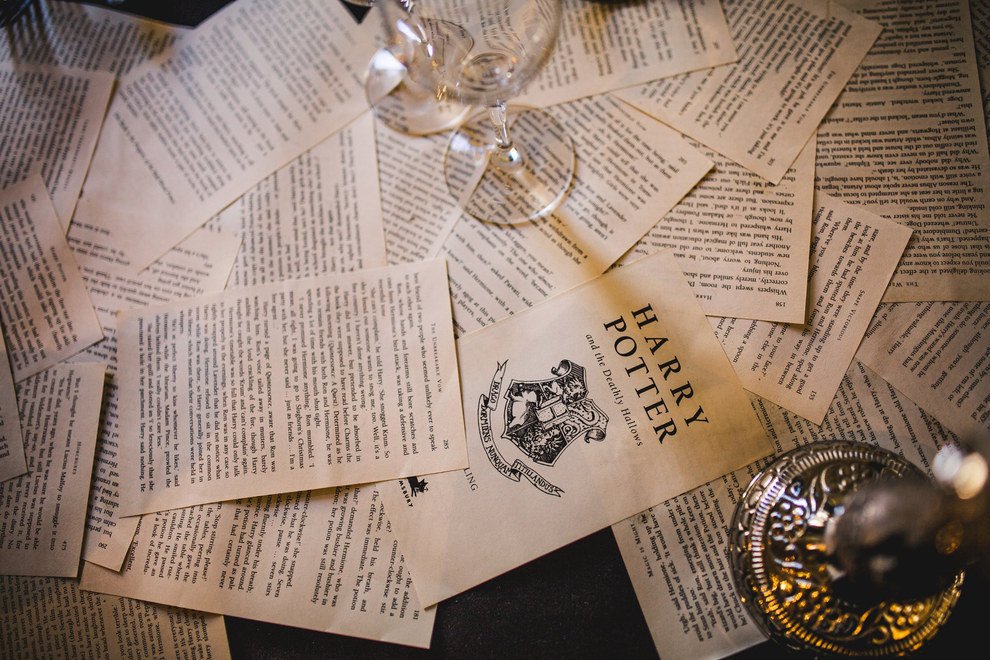 The couple worked tirelessly to make this evening a success. They wrapped Ferrero Rochers to make it look like a 'Snitch'.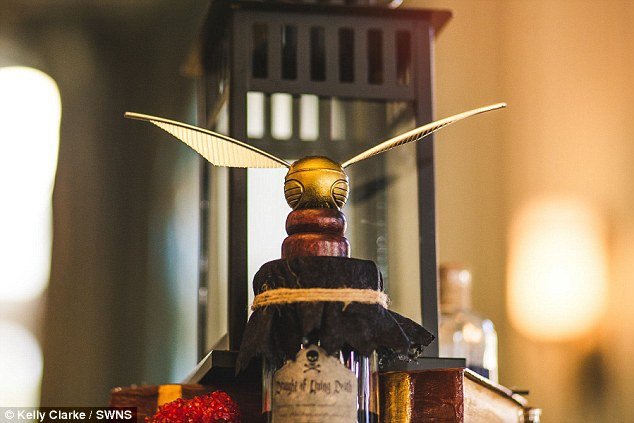 Being a Gryffindor loyalist, Cassie has a Deathly Hallows tattoo on her & her husband, a Slytherin fan, has the tattoo of the 'Dark Mark'.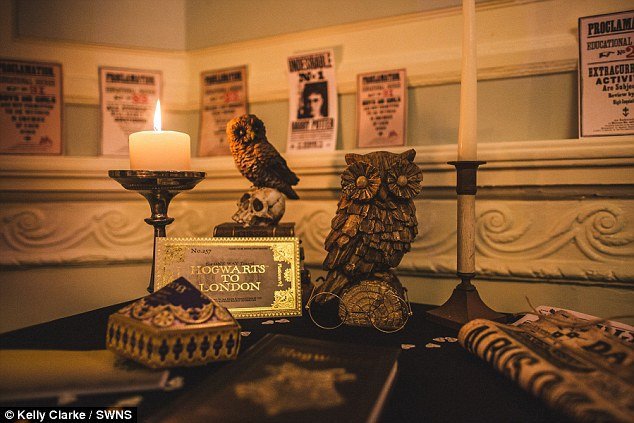 No detail was too small for this wedding. And the guests had the best time ever!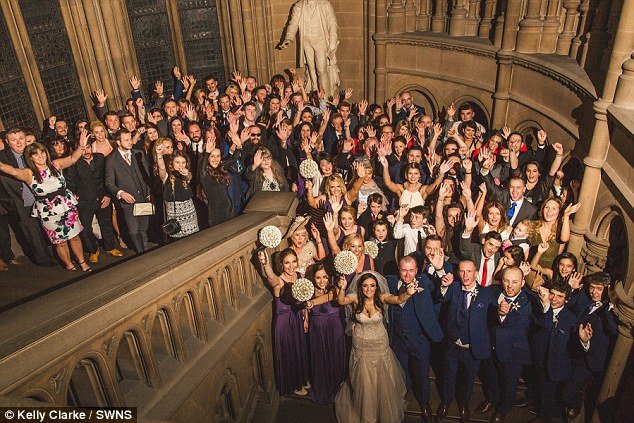 Best wishes to the newly married couple!
Always.
All images sourced from sensacine