After openly talking about Kashmir, cows, Amazon, Hasan Minhaj's recent episode of Patriot Act shows us the dark side of fast fashion.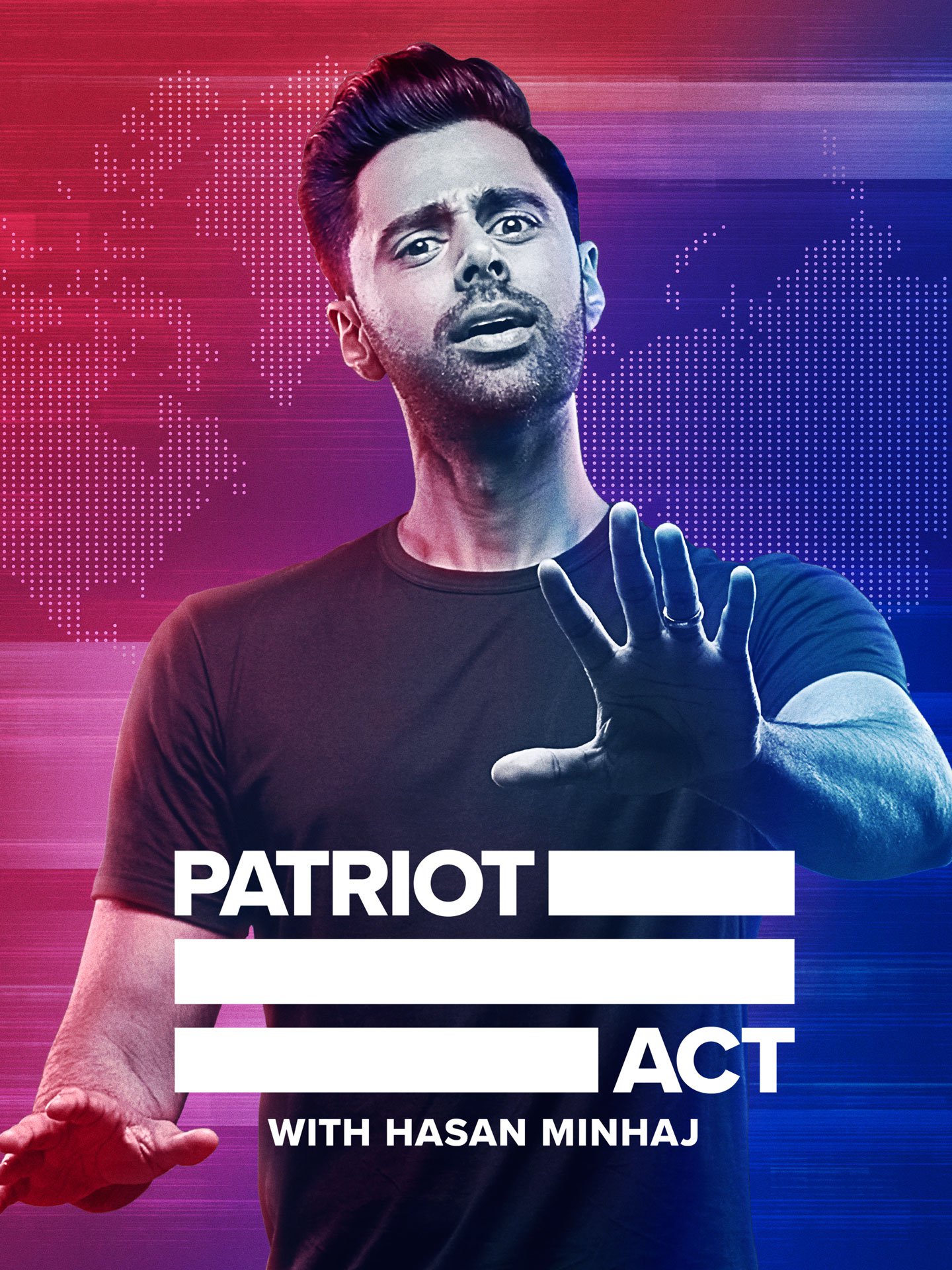 Fashion is the second-largest pollutant of our environment, after the oil and coal industry. With his wit and humour Hasan Minhaj explained the shocking and eye-opening facts behind fast fashion.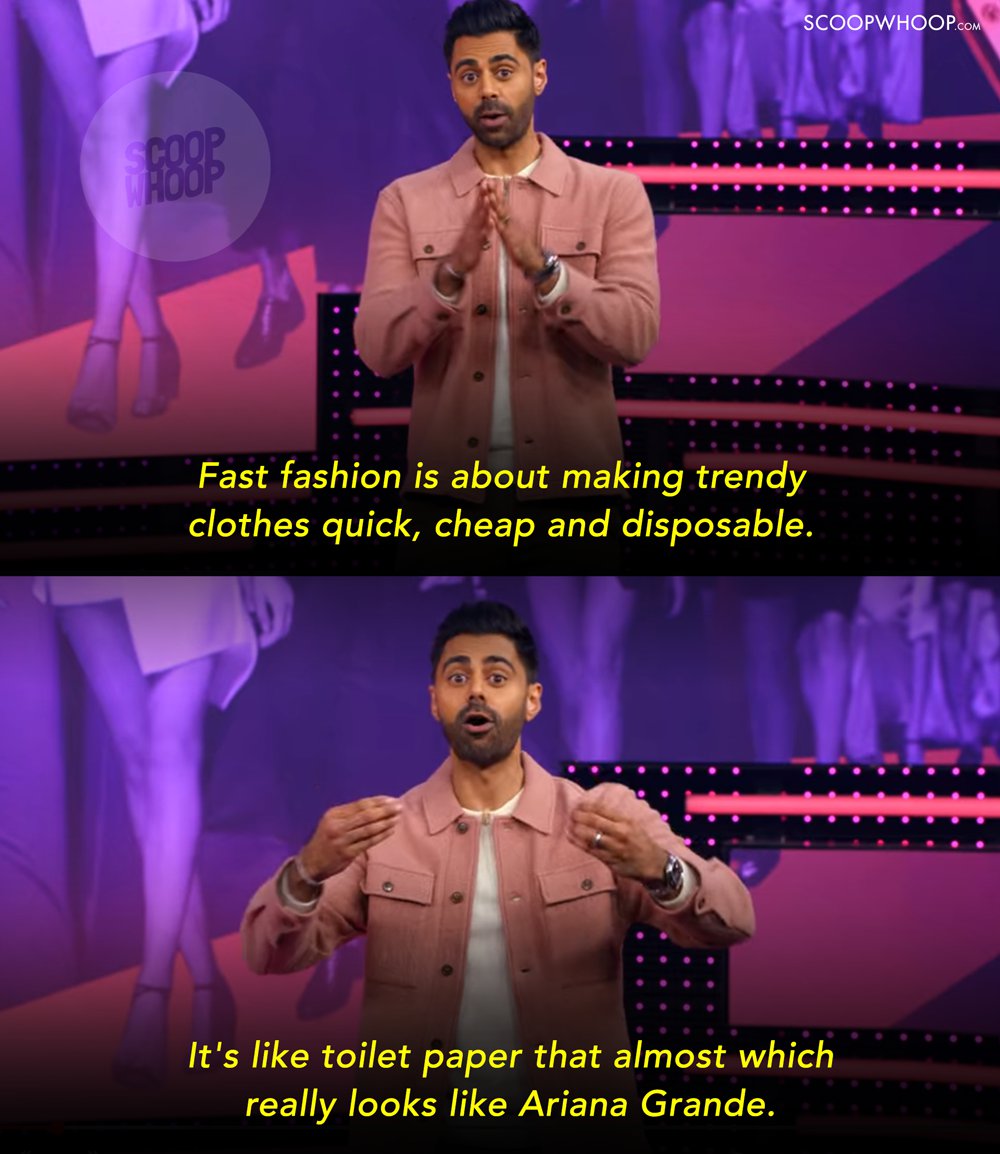 He further explained it with real-time examples and I have to say, it did come off as a shocker.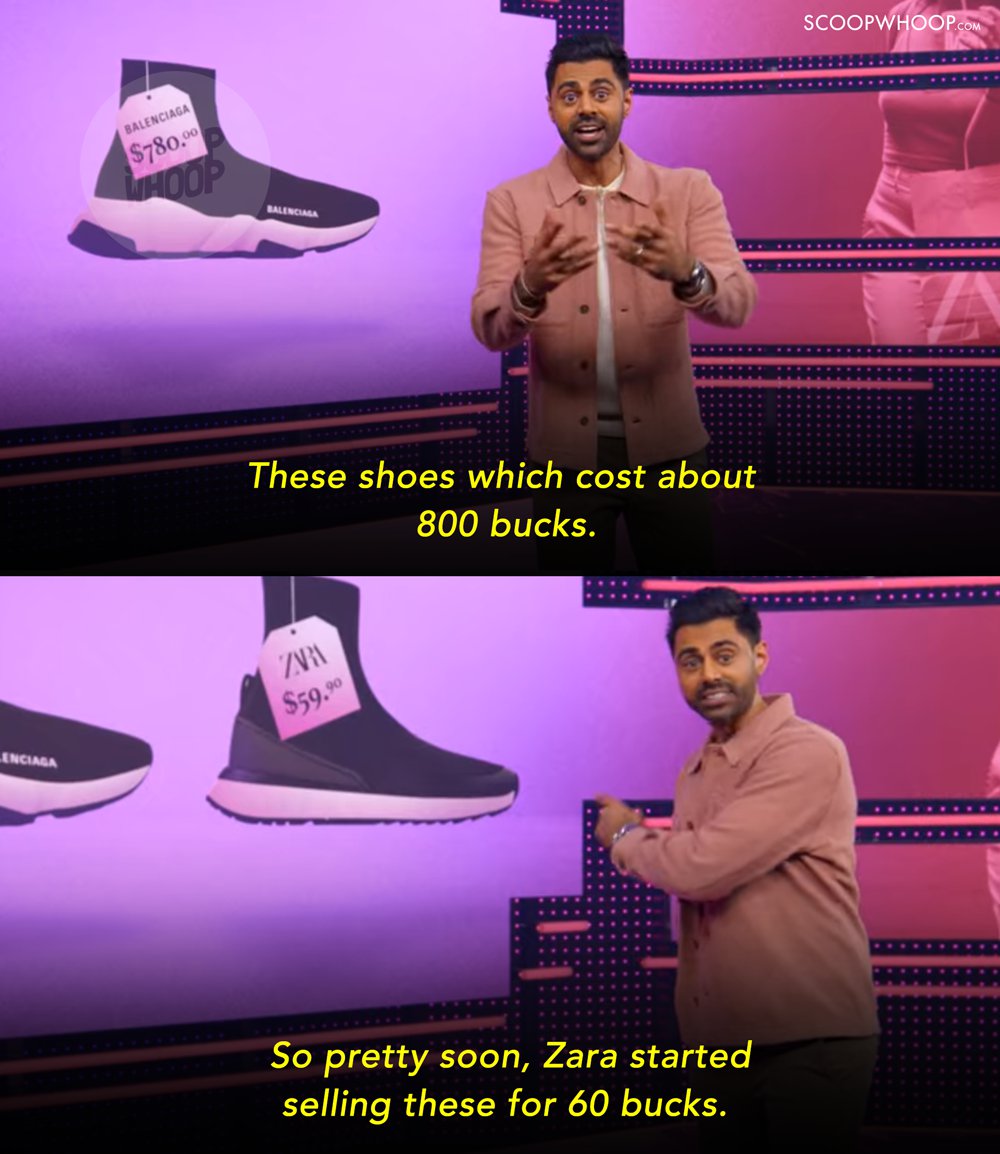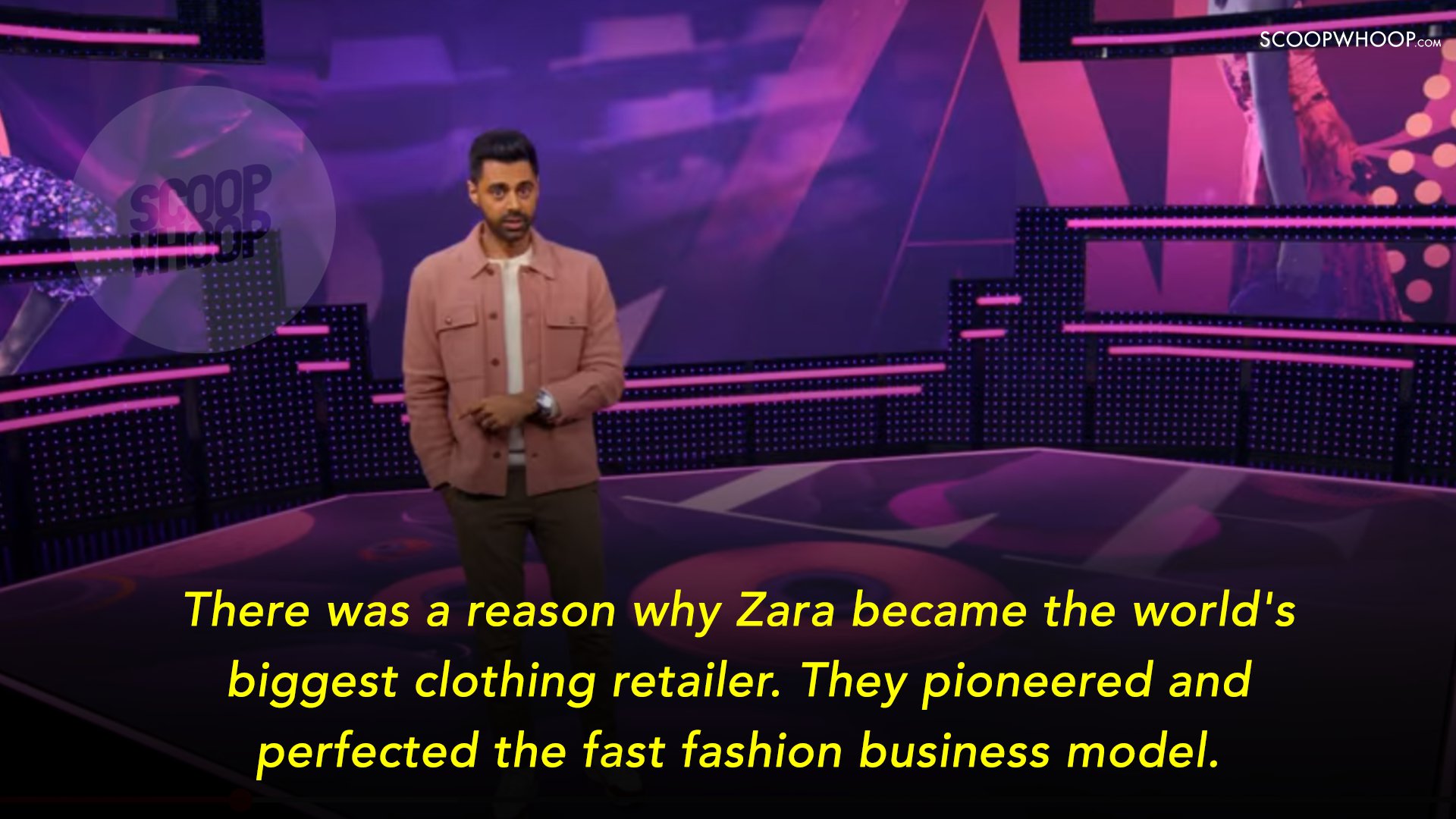 He then went on to decode why we love fast fashion so much and I have to admit, he's right.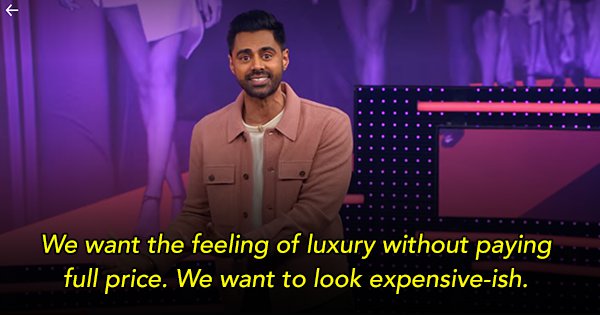 And then he rightly pointed out a pattern that all millennials consciously or subconsciously follow, something that has been a catalyst to the fast-fashion industry.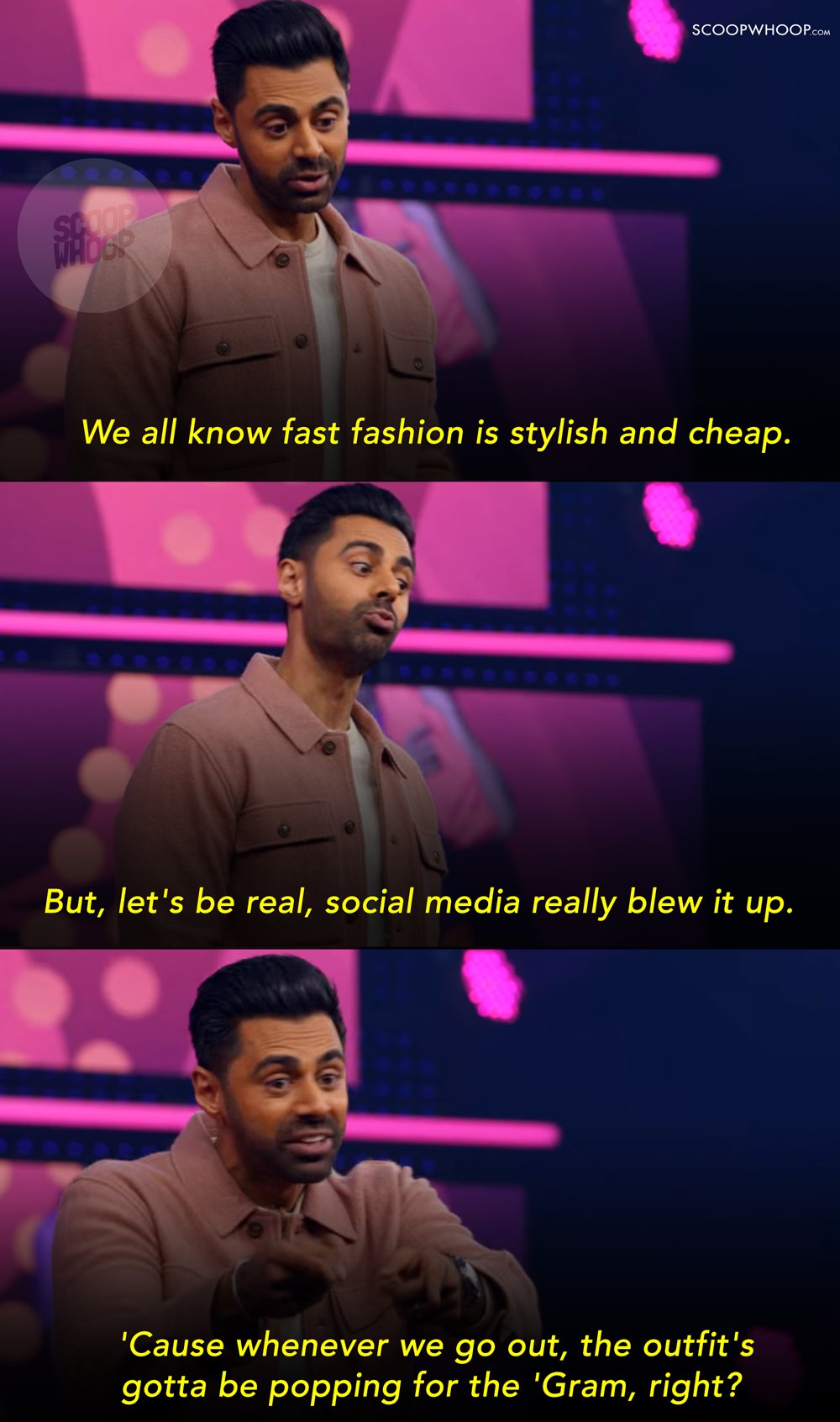 He also spoke about how social media has made us conscious about repeating clothes.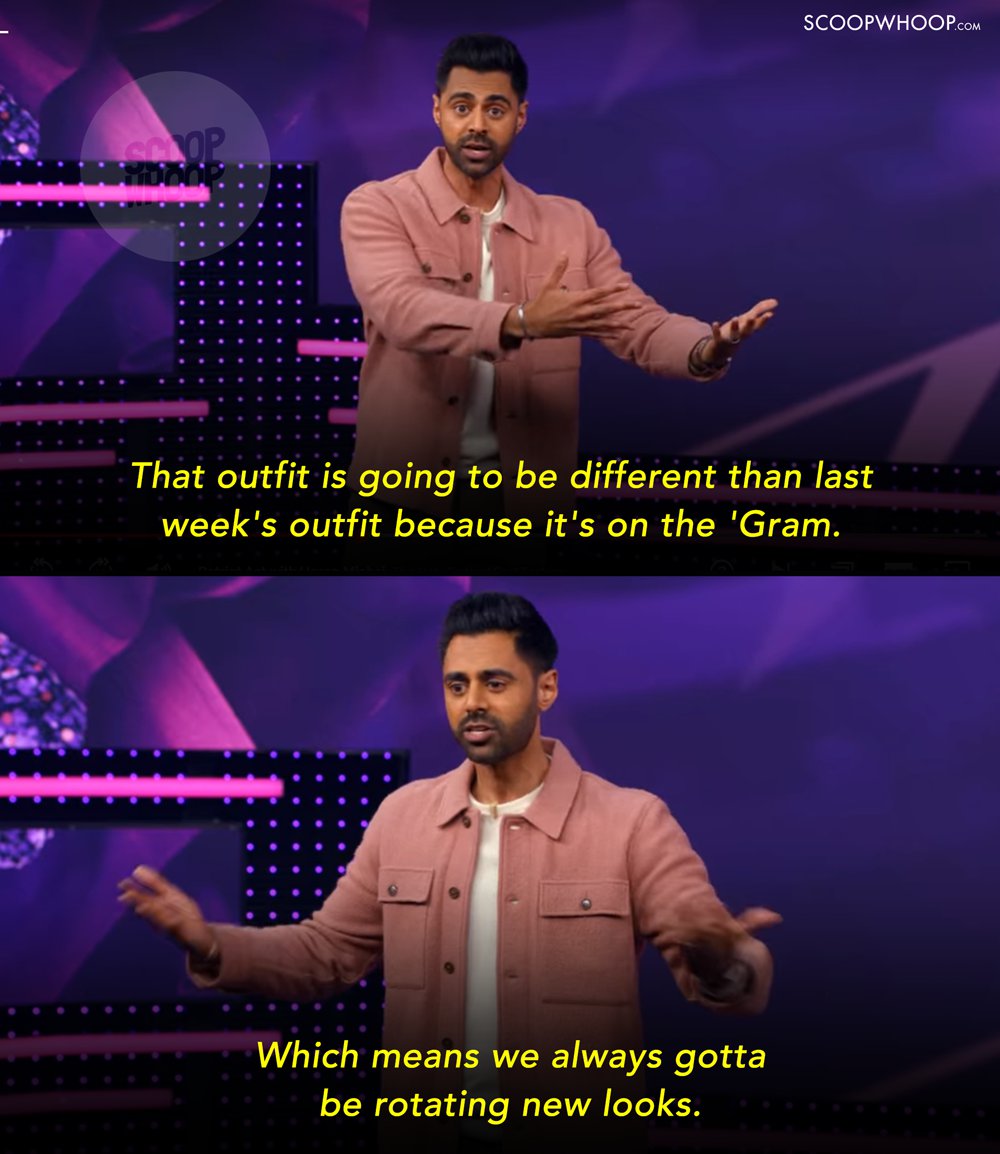 He also called out the issue of child labour and how most of the fast-fashion companies use child labour to cut down on funds.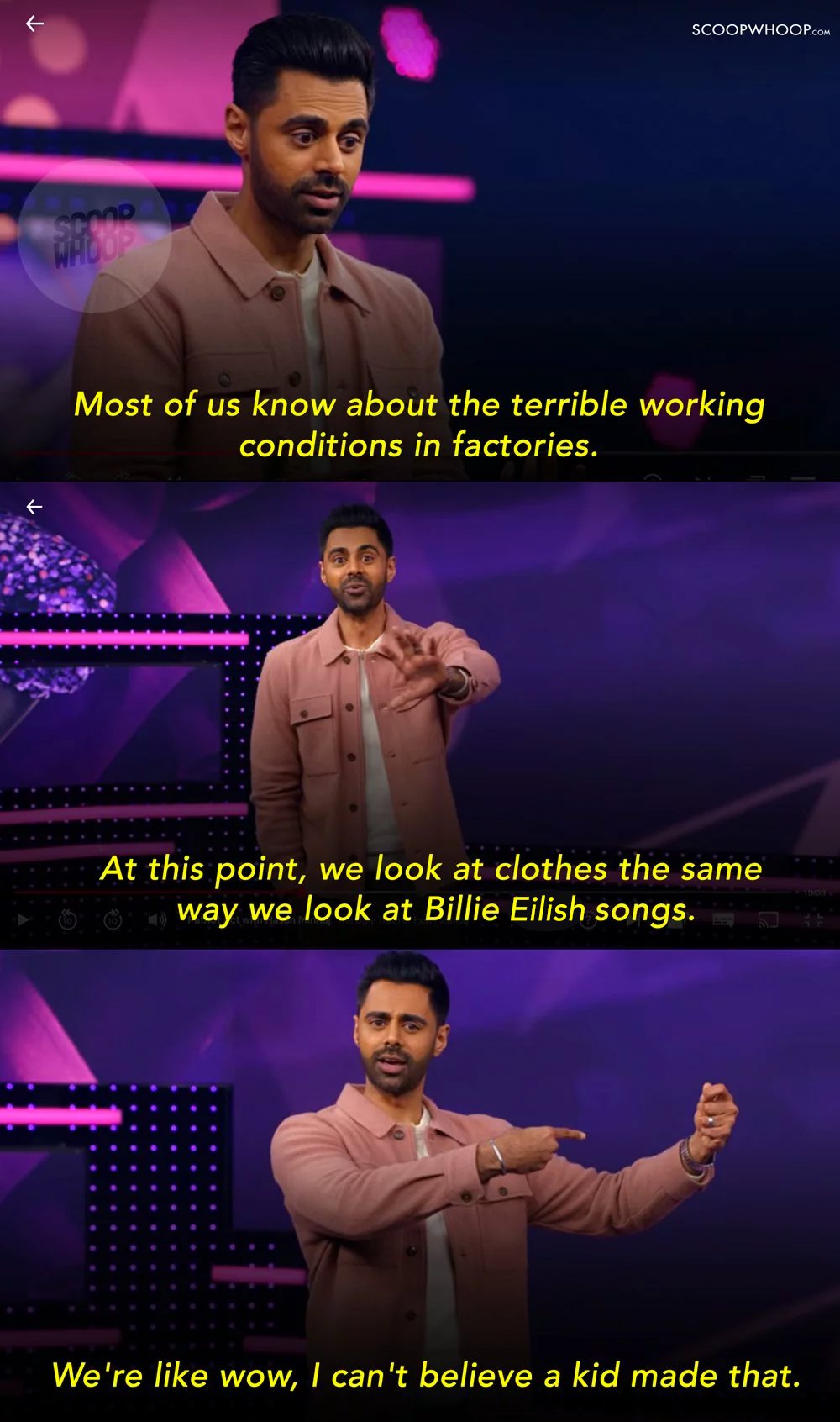 In fact, he also explained to us how counterfeits were different from knock-offs.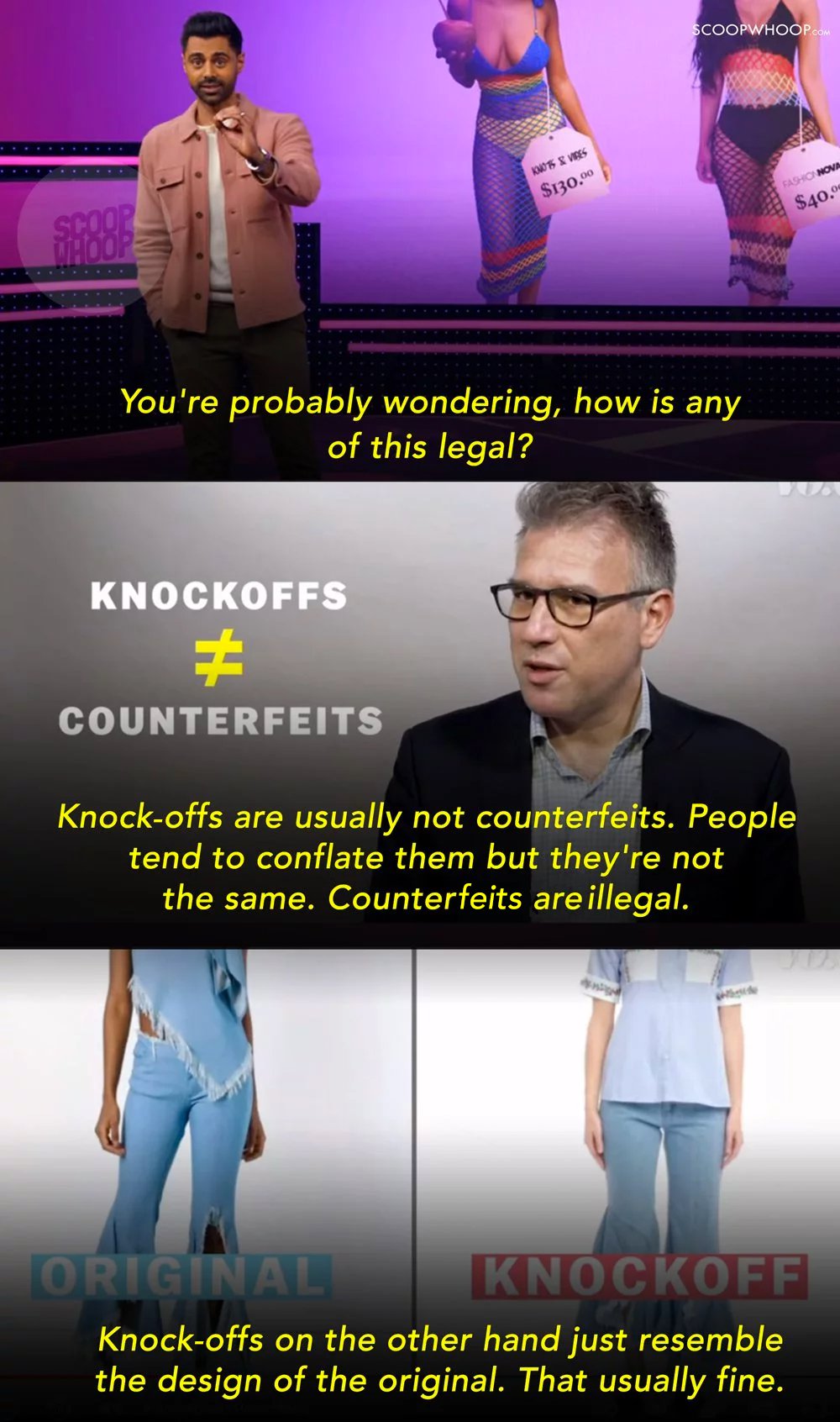 And then he dropped these jaw-dropping truth bombs that gave us chills down our spine.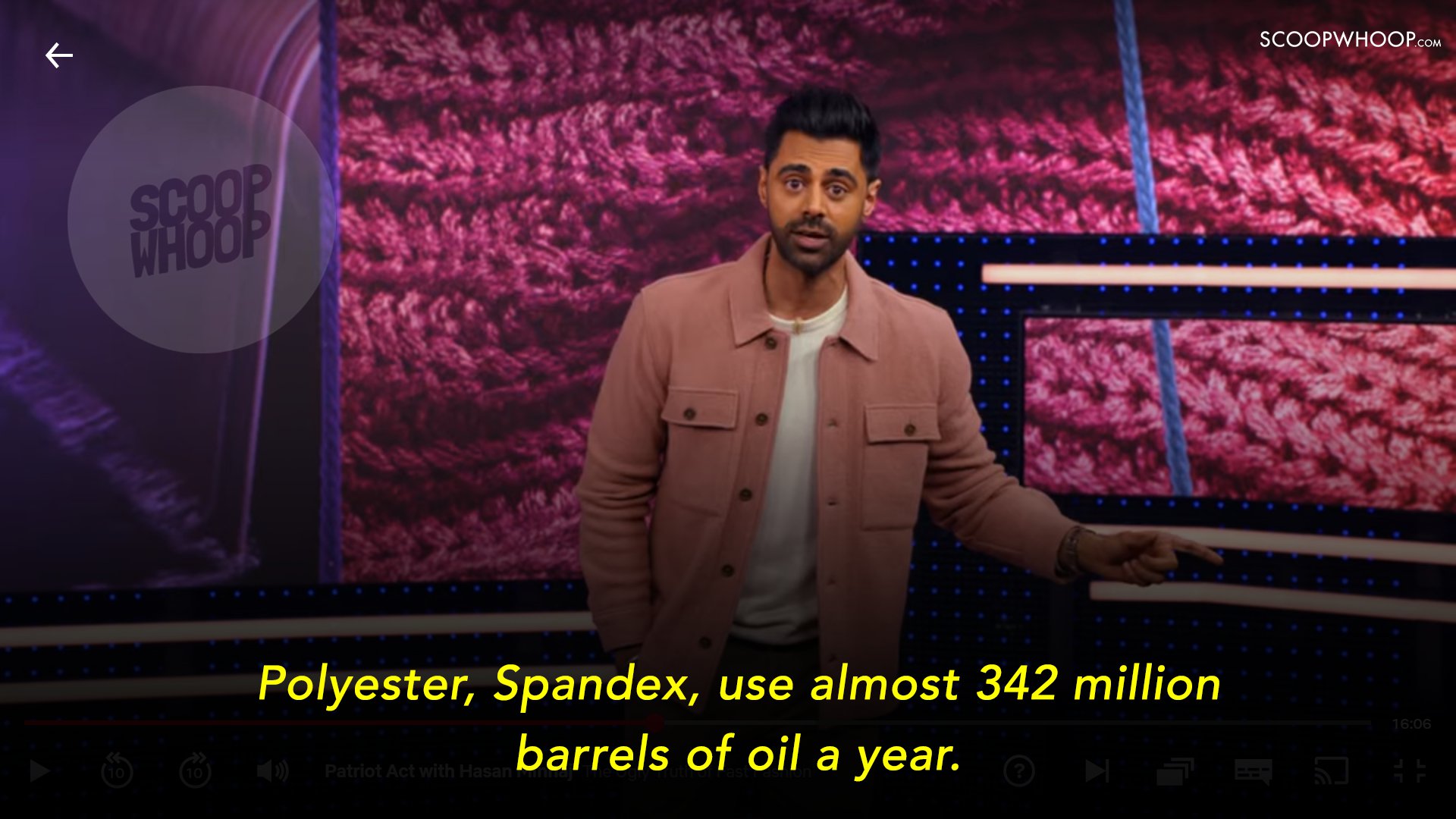 Hasan Minhaj has once again managed to reveal the truth and nothing but the truth.
Watch the episode below, or hop on to Netflix