Following multiple requests from his Indian fans, comedian/political analyst Hasan Minhaj made an episode on the upcoming Indian elections and the general turmoil in the country. And let's just say, he hits it pretty close to home!
Warning: Spoilers ahead!
Yeah, he is not lying here!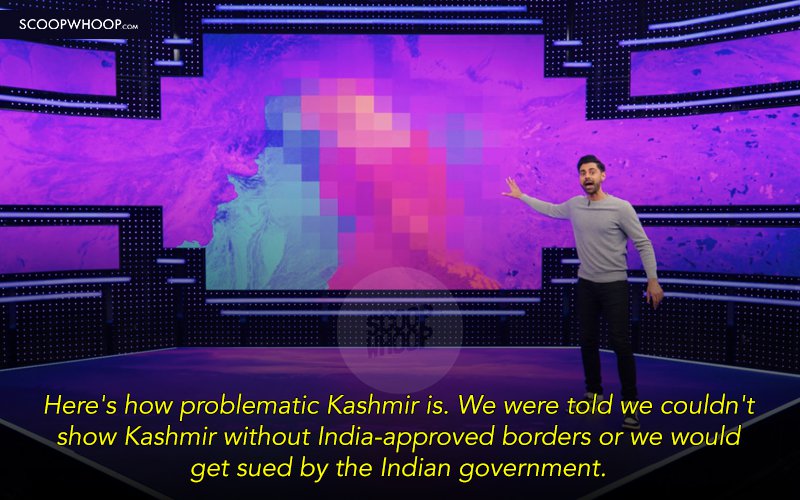 It's actually sad that that's all Kashmir has become for us.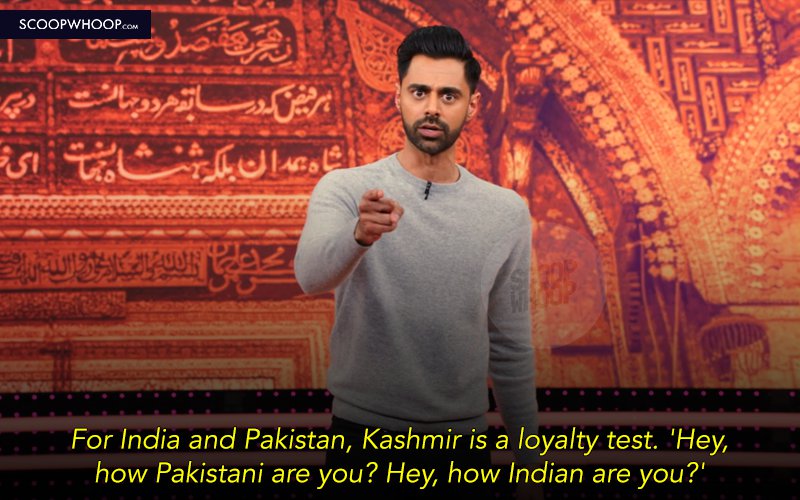 And he speaks about the dangers of wanting India to be a 'Hindu nation', especially when it very specifically goes against our constitution.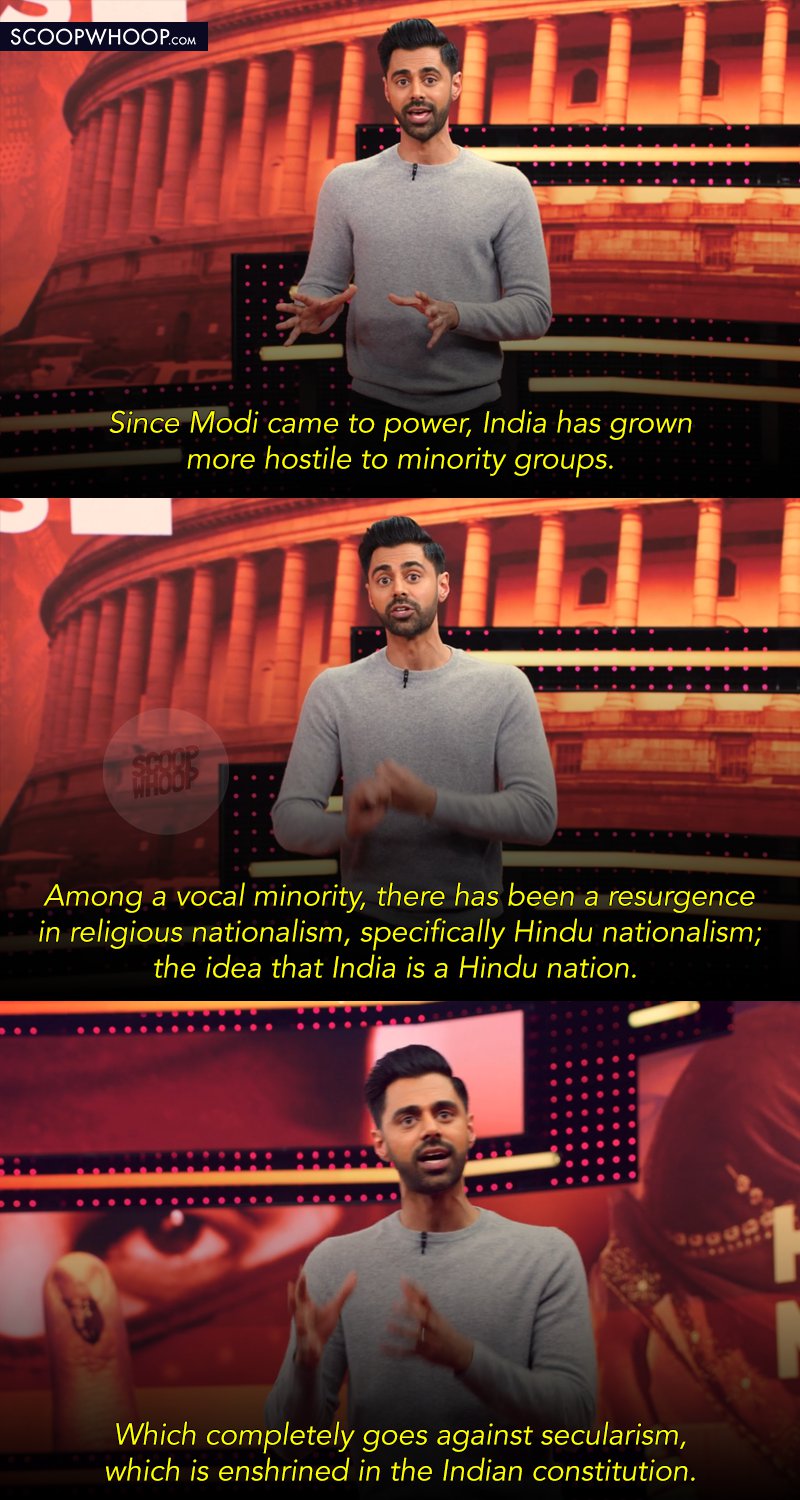 He also makes a pretty good comparison between Narendra Modi and Donald Trump. But hey, there is a very important difference.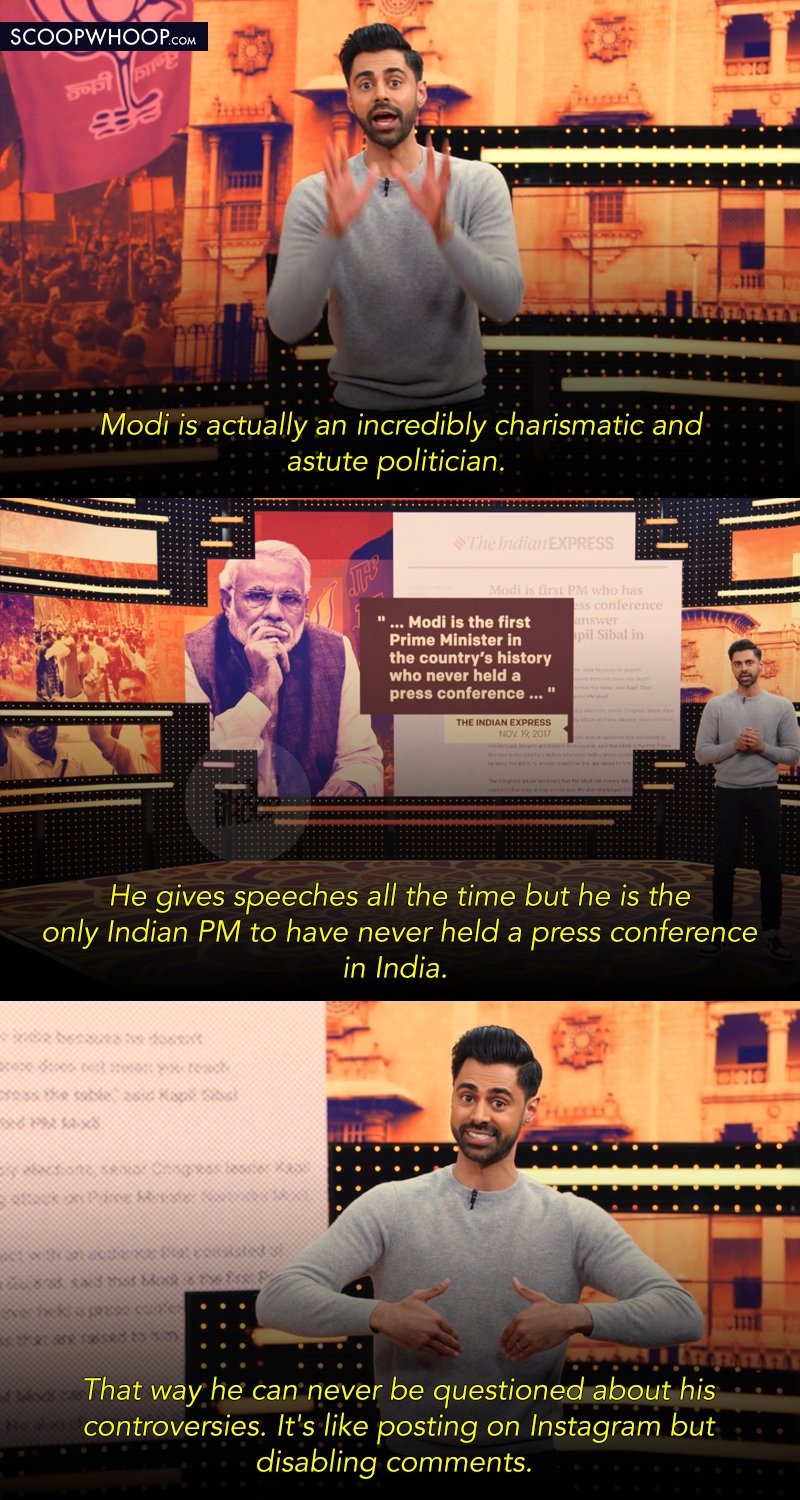 Remember the time when Rahul Gandhi was so tired of BJP going after him, he just went and hugged Modi in the middle of a parliament session.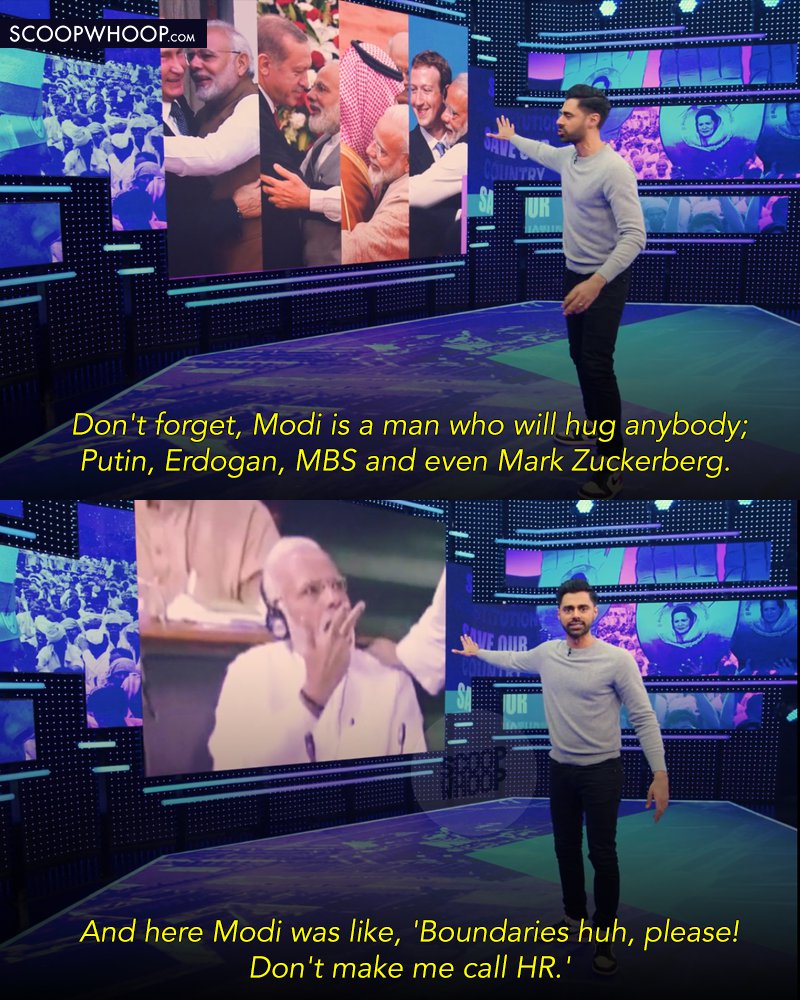 And he very subtly tries to get one on Shashi Tharoor.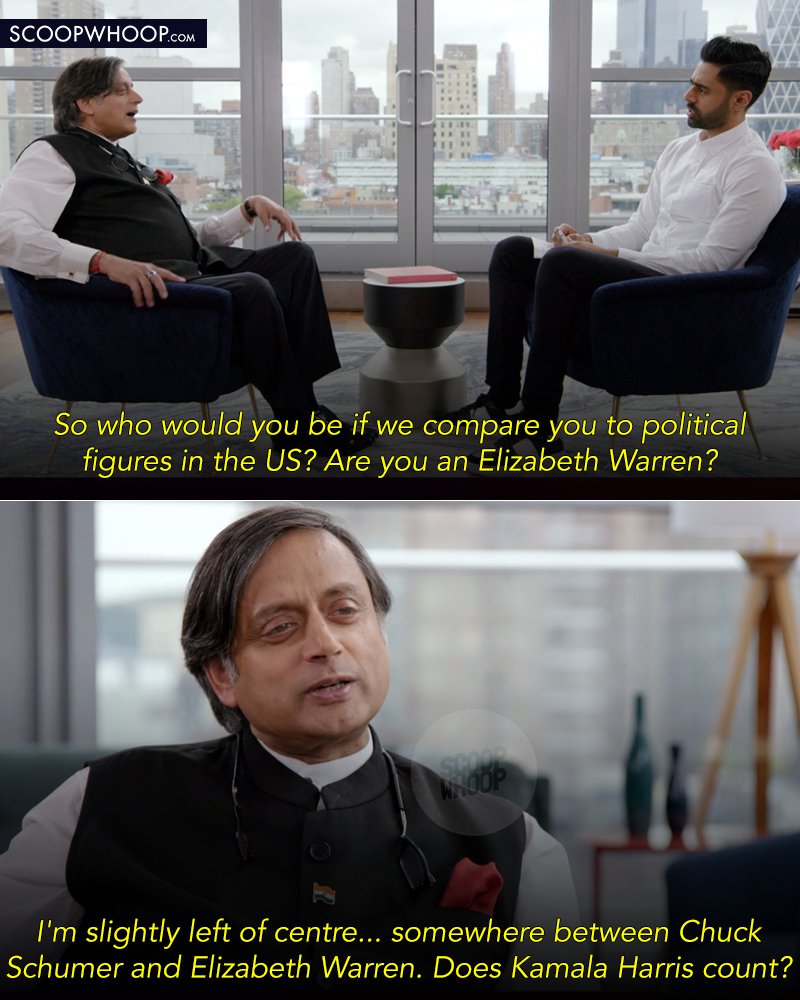 And he says something we all have at least once thought about Tharoor's voice.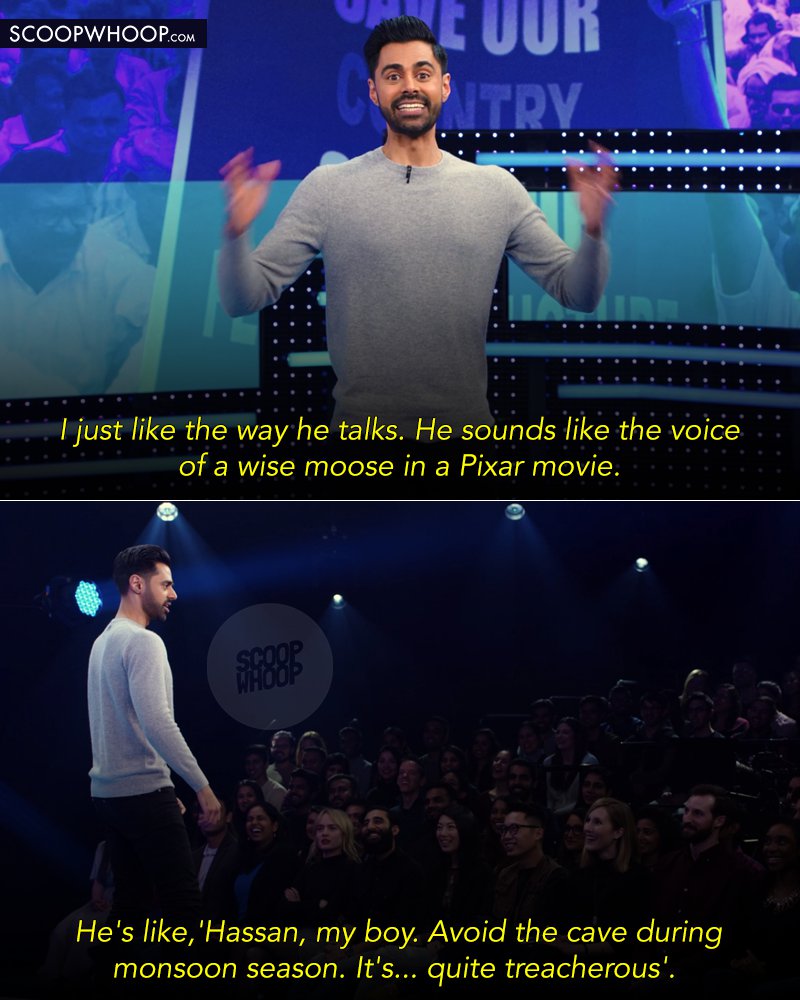 We don't really talk about this as much as we definitely should.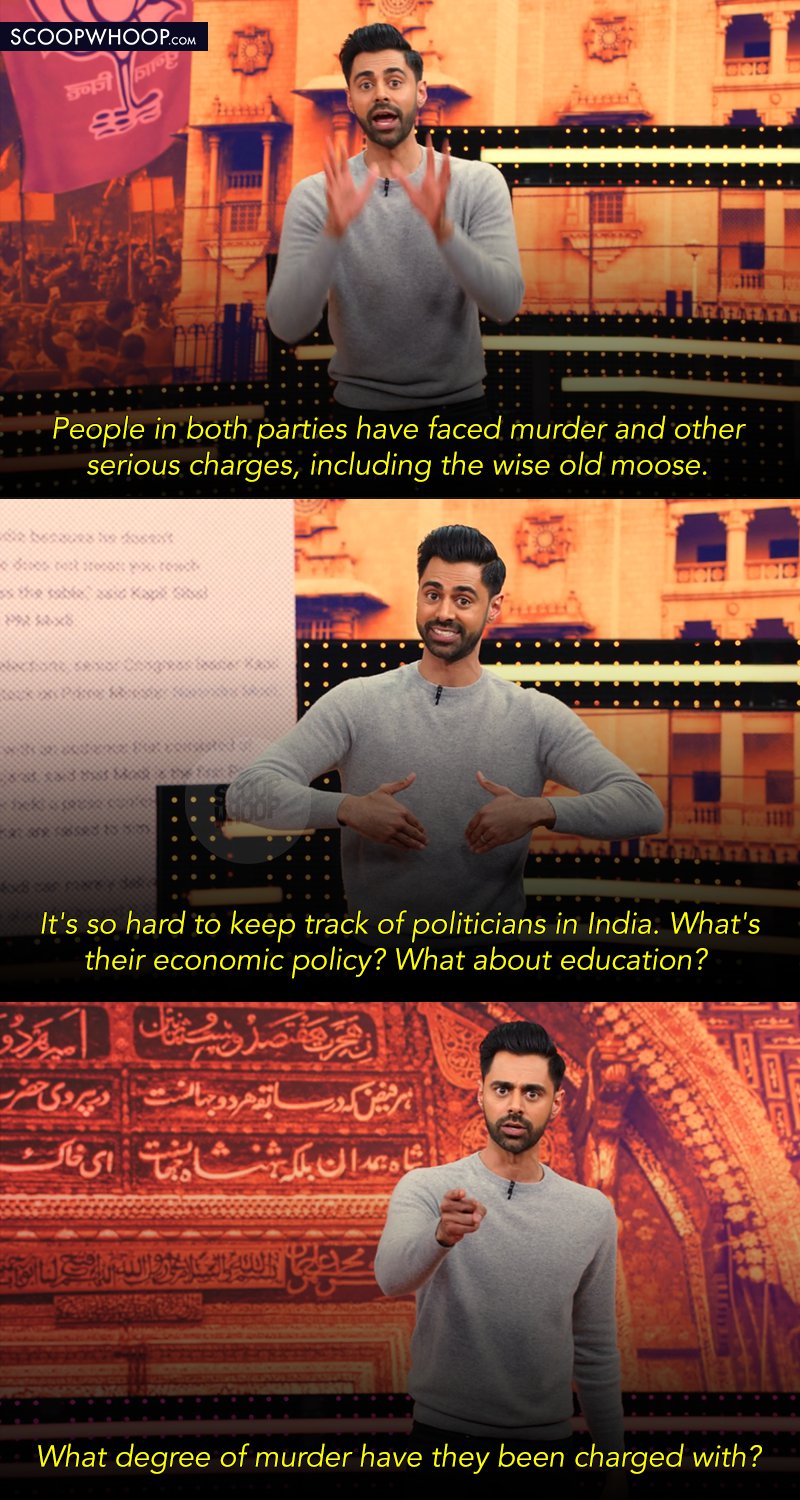 Again, the comedian says something that most of our news organisations won't even acknowledge!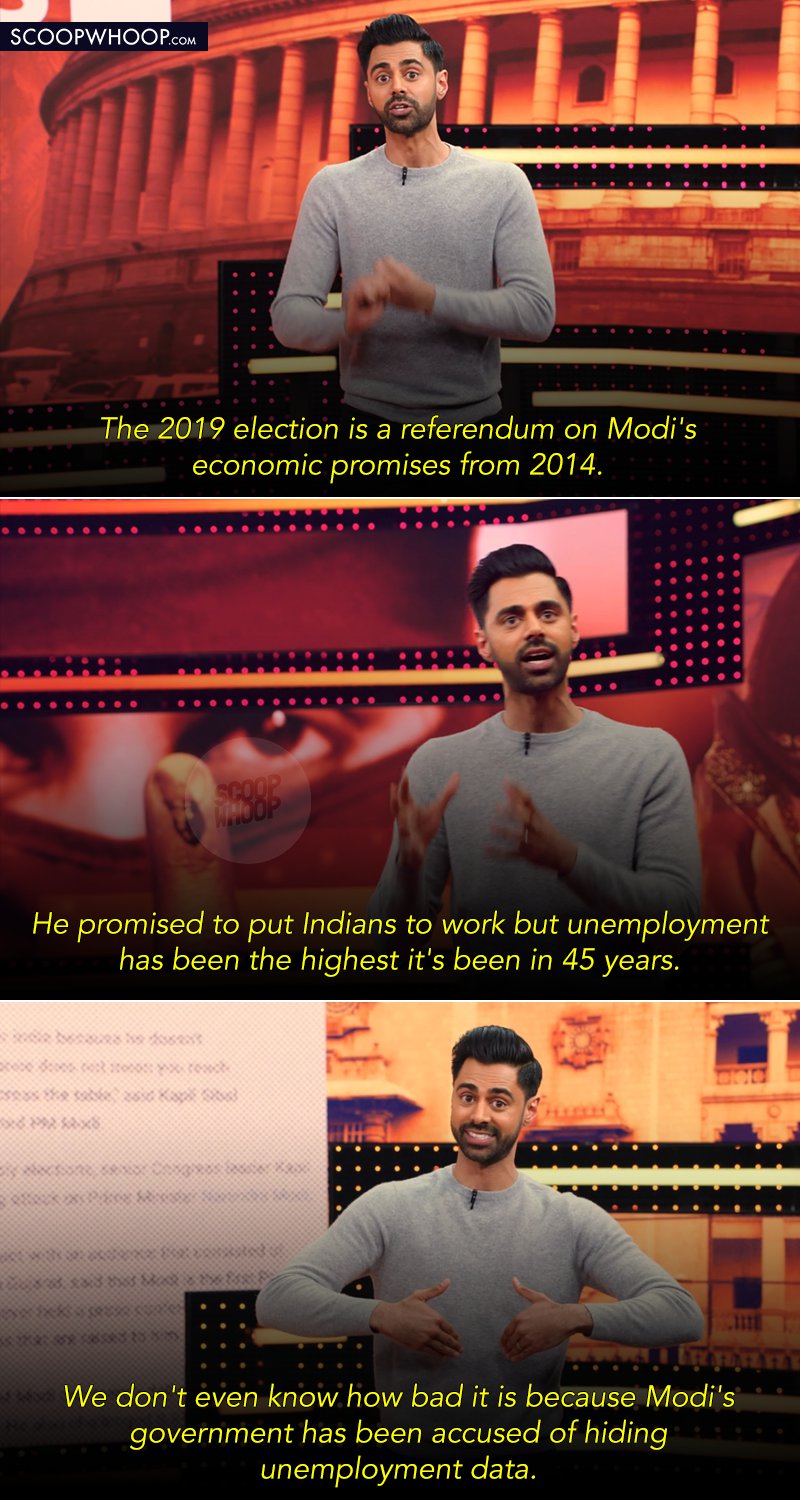 What were the benefits of demonetisation again?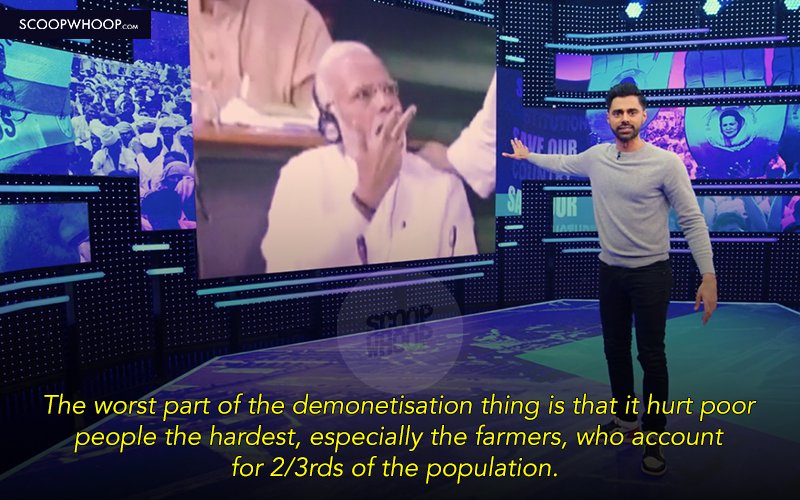 He even touches on the refugee and immigrant 'crisis' in Assam which most of our media has conveniently ignored, just they way they have ignored most of the North-East.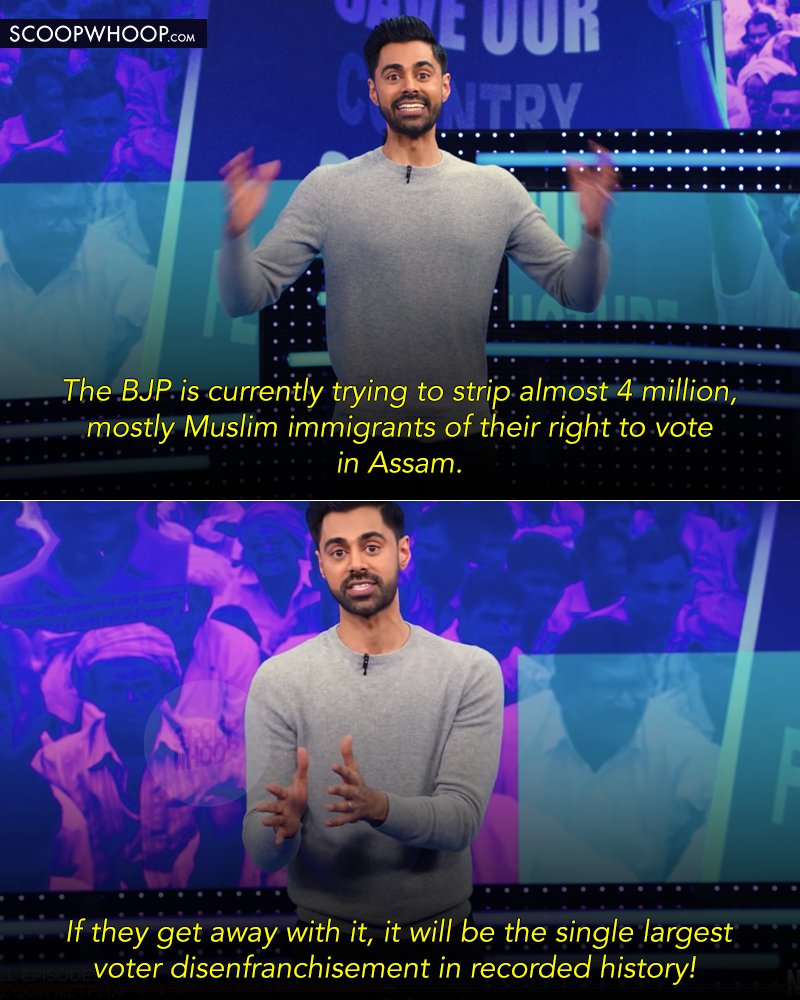 To put this in context, PM Modi was speaking about how India would pay back the terrorists with interest to appeal to his voter base. 
Don't worry. He will explain why!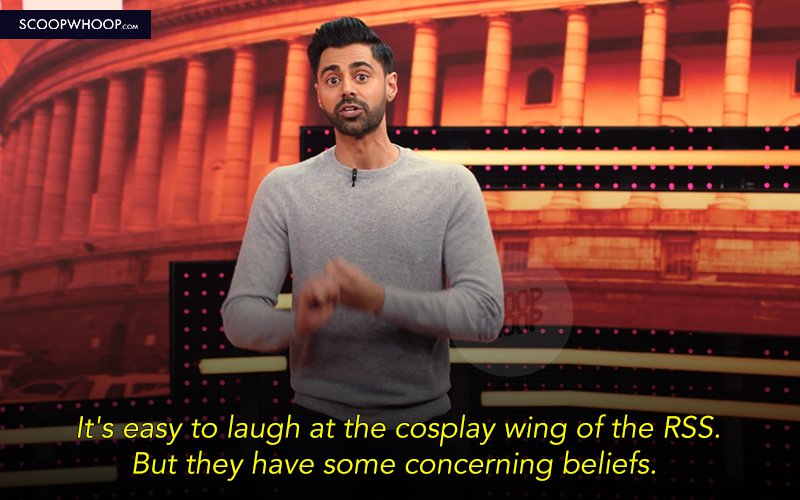 And if this doesn't concern you, IDK what will. Mind you, the RSS has rejected some of the values written in this book.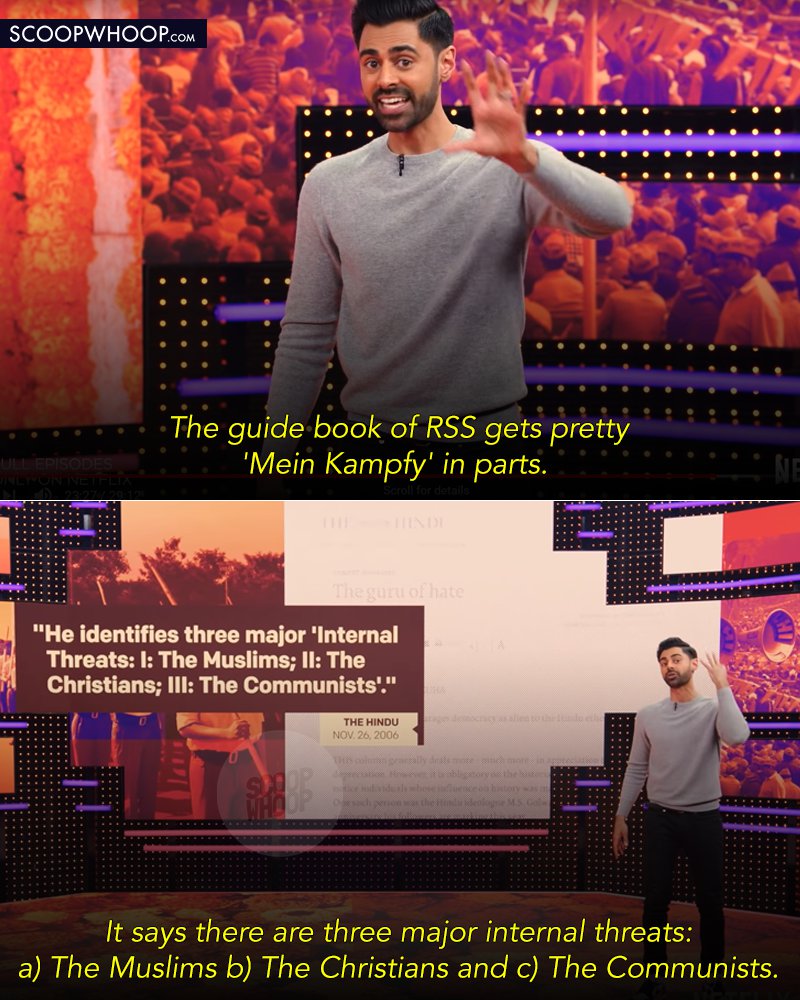 At least 90 people have been killed in India by mob lynchings since 2015.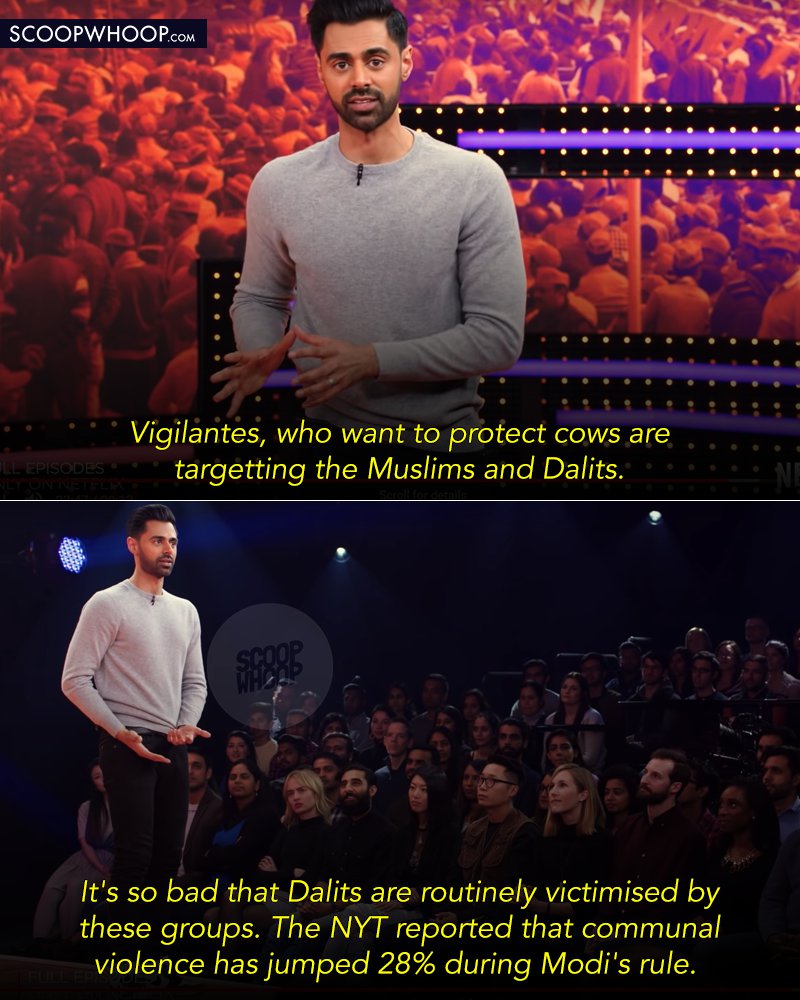 You can watch the show on Netflix or on YouTube. 
Although admittedly, Minhaj did speak about a lot of subjects, he mostly just touched upon them. Well, there is only so much you can do with a time slot of 30 minutes, which just so happens to be a lot more than what most Indian news channels have done.