For 16 years, The Real Housewives franchise has offered us a front-row seat to the glamorous, drama-filled daily lives of the jet-hopping beau monde in cities across the world. But the ladies of Beverly Hills are the ones that have arguably given us devotees some of the most memorable and meme-worthy moments in reality TV history.  
And now that the 
Real Housewives of Beverly Hills
are returning with season 12, what better way to prepare for another explosive season than to brush up on our memories of the previous one? Heaven knows we do (not
not!
) want to go there and revisit all the captivating content that season 11 served us with. Now you could just head to 
Hayu
, where you can watch every season and every episode of
The Real Housewives Of Beverly Hills
or you can go through our picks for the top 5 (must-see) moments from season 11. 
1. The divorce drama of Erika Jayne and Tom Girardi.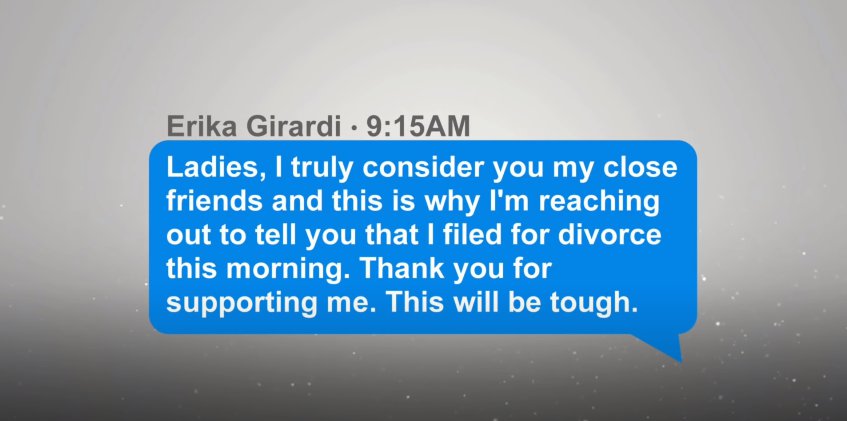 Season 11 took off with Erika's announcement of separation from her high-profile lawyer husband of 21 years, Tom Girardi. Even though it was a long time coming with Tom's prominent absence from the marriage, witnessing Erika's glamorous and expensive life fall apart with each episode was shocking. But what was uplifting was seeing how the housewives stuck by Erika, despite the misunderstandings and the fallouts to help her find hope for a new life. Whether it's the extravagant brunch dates, a trip to Lake Tahoe, or just shelling out thousands for their glam squad, there's no problem that can't be solved with a private sommelier and nibbles. 
2. When Lisa Rinna reflected on her past.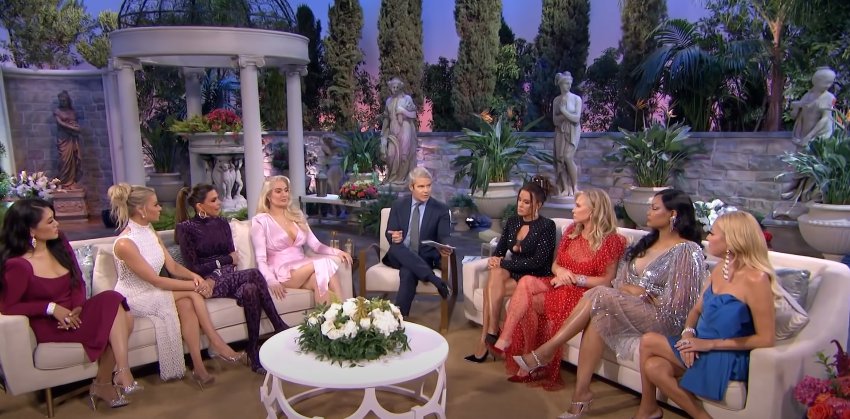 The last season of The Real Housewives of Beverly Hills blessed us with an incessant spillover of twists. This is evident from the fact that the cast shot a reunion spanning four episodes to settle their grievances at the end of the season. Listen! No matter how glamorous their lives may be, it shouldn't hurt us to cut these housewives some slack every once in a while. We realised this when Lisa Rinna reflected on her conduct in the previous seasons and admitted to dropping the ball by being a bit insensitive towards her friends. Not gonna lie, it was surprising, until it turned into a warm and fuzzy segment of just a human being owning up to her mistakes. Just saying, in all probability, you may tear up too!
3. Who remembers the fiesty dinner party?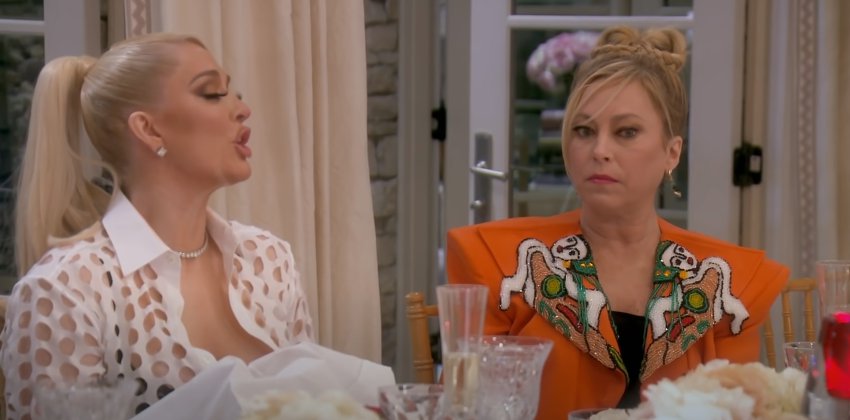 The housewives have been generous in giving us enough heated and emotionally charged altercations while dressed in designer zoot suits in swanky California restaurants. But the one that took the cake was the argument between Erika Jayne and Sutton Stracke at Kathy's soirée. This dinner party is hands-down the most talked-about incident of season 11 which potentially changed the dynamics between the friends. We saw Erika unleash a sudden gush of fury at Sutton for questioning her truthfulness in her divorce drama. Yes, it was awkward and almost rendered us incapable of blinking, but we're here for some good reality TV. 
4. Kathy Hilton and her comic-reliefs.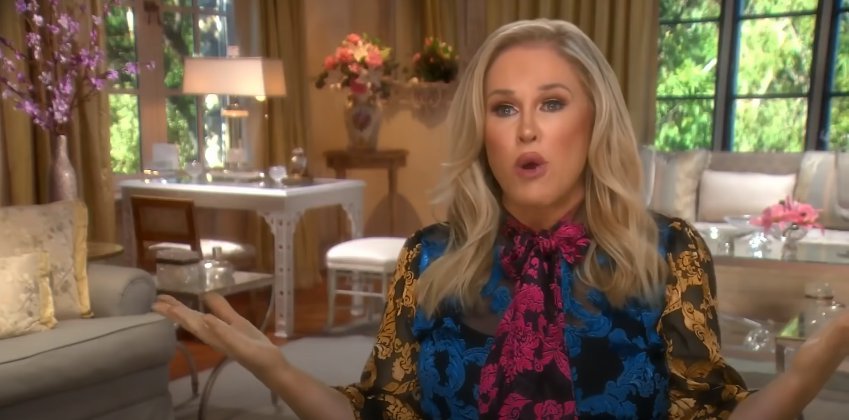 It's true we love to see the women engage in some high octane drama, but every once in a while even we need a counterforce to tone down the tension. This season welcomed American media personality and entrepreneur, Paris Hilton's mom Kathy Hilton, into its cast. And thanks to her there was a constant supplement of comedy keeping us perked all throughout. From drinking Red Bull and eating chips late into the night to pranking the ladies by downing a martini glass (filled with water), Hilton has made us see what we've been missing all this while. And as the launch of season 12 inches closer, we wonder how many more Hilton memes are we going to be blessed with.
5. The Amelia Hamlin-Scott Disick affaire.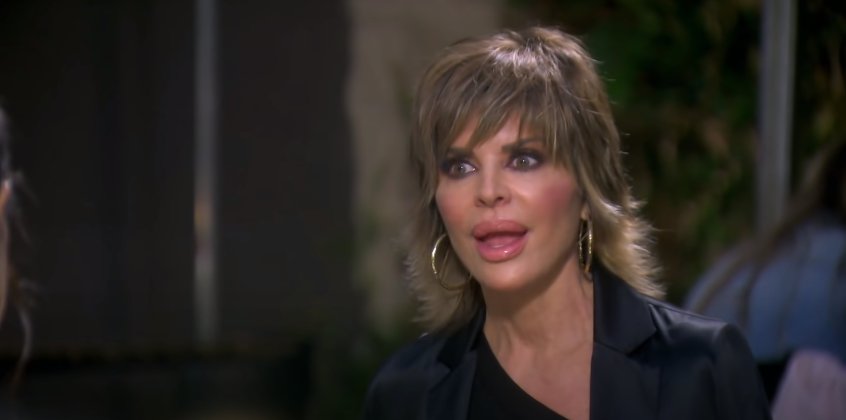 And finally, we have to talk about the next big thing after Erika and Tom's divorce, which is the colliding of two big reality TV worlds — Keeping Up With The Kardashians and The Real Housewives Of Beverly Hills. This happened with Lisa Rinna dropping the bombshell when she revealed that her daughter, Amelia was dating Kourtney Kardashian's ex, Scott Disick. Rinna was evidently unhappy about an 18-year-old age gap between the two, which came to be the talking point throughout the season. The couple, however, called it quits after less than a year of dating following Disick's leaked DMs online. 
Season 11 ended on an icy note, which has got us all thinking about what could be in store for these luxurious ladies in season 12. Yes, the friendship among many has been severely impacted by the entire Jayne-Girardi legal fiasco, but could this mean the end of it all? Or is there still some hope left? 
The season 12 trailer promises high fashion, raw storylines and elevated personal drama for the ladies in Beverly Hills. But the one that has instantly got us talking is the jarring home invasion of Dorit Kemsley. Meanwhile, Erika has been receiving bouquets from a secret admirer. We wonder who that is. Watch the trailer here. 
We know the excitement for season 12 is through the roof. And you can head to Hayu and binge-watch every season and every episode of The Real Housewives of Beverly Hills. Watch Hayu now on Amazon Prime Video Channels with an easy add-on subscription.