It seems like the furore over Salman Khan's rape remark is not going to go down soon and rightly so.
With feminists and women's organisations expressing their outrage at Bhai  for his thoughtless remark, ScoopWHoop caught up with Sunitha Krishnan, the Hyderabad based well-known (read this) social activist and a gang rape survivor.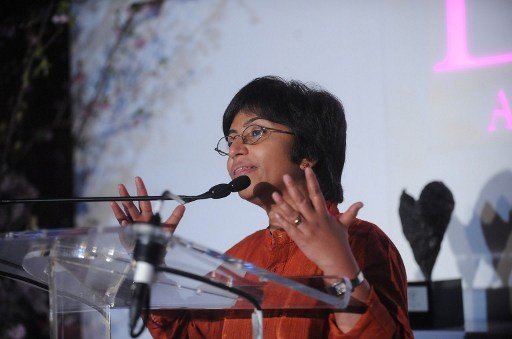 To those of you who do not know, Sunitha Krishnan went from being a gang-rape survivor (at the tender age of 15) to a saviour when she simply refused to stand back and tolerate gender violence and decided to make a difference. 
What happened next is a tale of sordid bravery and courage. Single-handedly, the activist managed to rescue about 8,000 girls, braving threats and physical assaults. 
Here is her powerful response to Salman Khan:
I do not wish to take the name of the person in question because I feel it would be an act of giving him too much respect. The fact that he could easily compare himself to being raped shows how badly he has trivialised rape and rape culture. The harsh truth is that good looks and some talent made him the star that he is and he takes this role very lightly. With such fame, comes responsibility.
"Instead of being aware of this, he has basically compared the scars, trauma and abuse of a rape victim to his role in a movie. I keep hearing men and women making such remarks and recently too, I found a woman who made a joke along these lines. She used to say 'I was raped by this' or 'I was raped by that' with no thought on the repercussions of these statements.
"What we need to remember is rape culture is around us and all of these trivialising remarks add to it. As far as I can say, only perverts can make such statements. He is a disgrace."