There was a time when art was a luxury available only to the rich, with aristocrats spending hours on the hidden meaning of a painting over fine wine. Then, the turn of the century arrived. There were technicolour films; the grunge rock movement found a lifeline in Kurt Cobain, and we were all rushing to be on the internet bandwagon. And art? 
Art went from adorning the walls of museums in gilded frames to making a statement on the streets.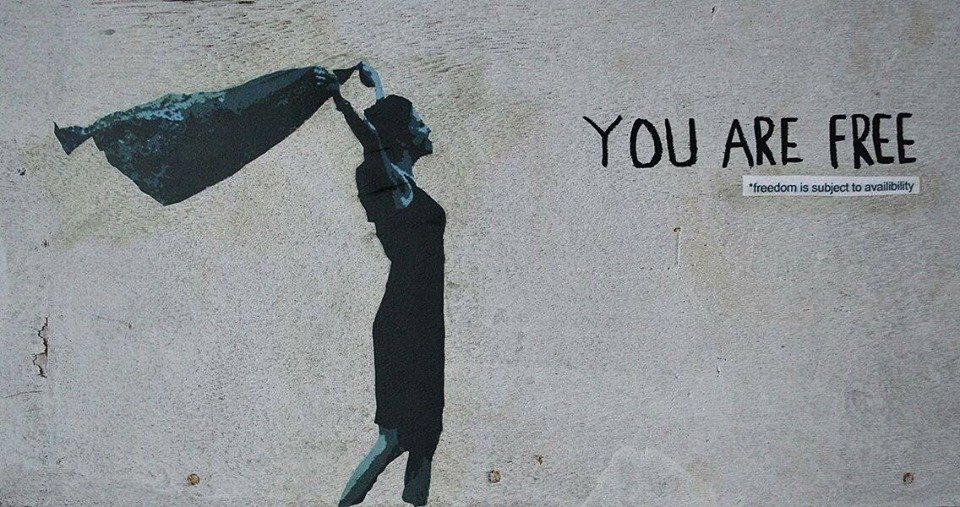 From graffitis on the Berlin Wall in Germany to the present satirical works of Banksy, street art has now become a way to subvert authority, to question the environment around us, and to spark debate among people of younger generations. For millennials, who are the most engaged with this art form, street art does not put on any airs. It shuns museum hallways populated by old men holding glasses of whisky and cursing the government (which is, unfortunately, the infamous perception of art) and brings the game to the real world. 
A man painted on a dirty, forgotten wall says more about our society than a woman with a soft, mysterious smile sitting inside a gallery.  
Graffiti and wall murals may be a recent development in the Indian public art scene, but the artists involved have taken to it like fish in water. And while smaller cities have yet to witness this modern art uprising, the metros have caught on quickly, especially when the artwork makes you stop and think.
Take a look at this thought-provoking piece by Mumbai-based underground street artist, Tyler.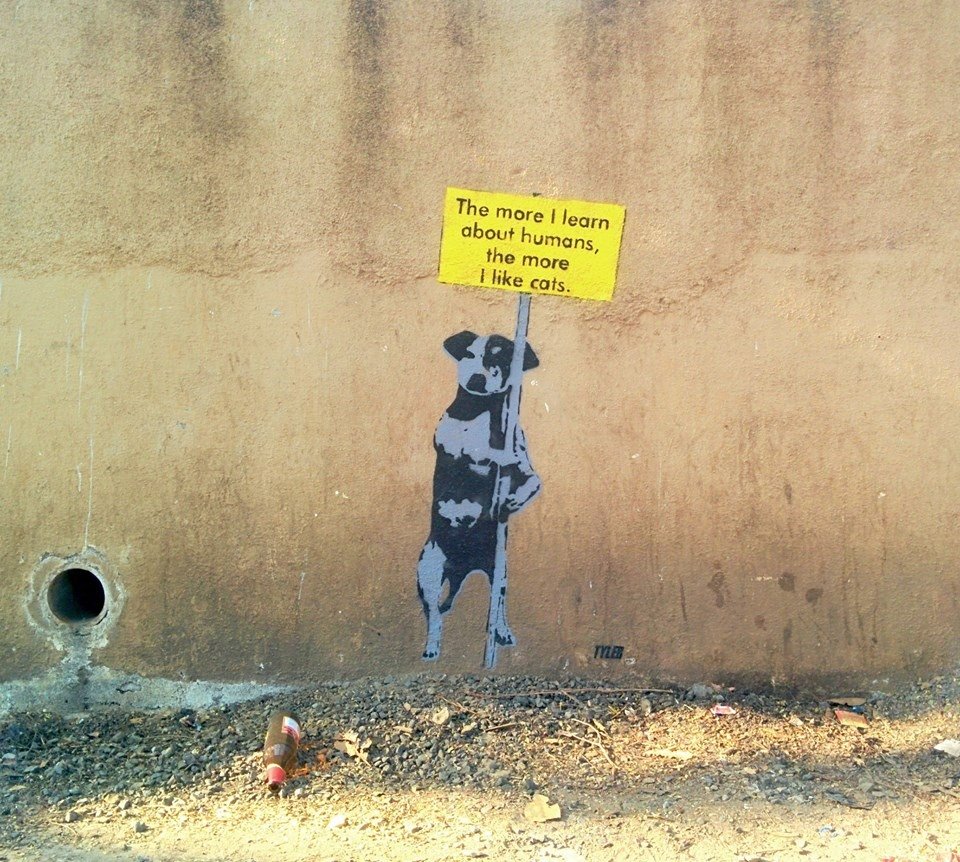 With a name inspired by Tyler Durden, the titular character in Chuck Palahniuk's seminal novel, Fight Club, Tyler has been combining art and satire to comment on the degrading morals in society. 
In fact, these walls have become canvasses that help push myriad social matters to the centre of people's consciousness. Samir Parker, for example, brings attention to civic grievances through his work. Only last year, his team installed colourful tarpaulins in some of Mumbai's poorest areas to protect the houses from the showers of monsoons. While they look like an eclectic colour block design from above, the poverty that lurks below provides a thought-provoking contrast.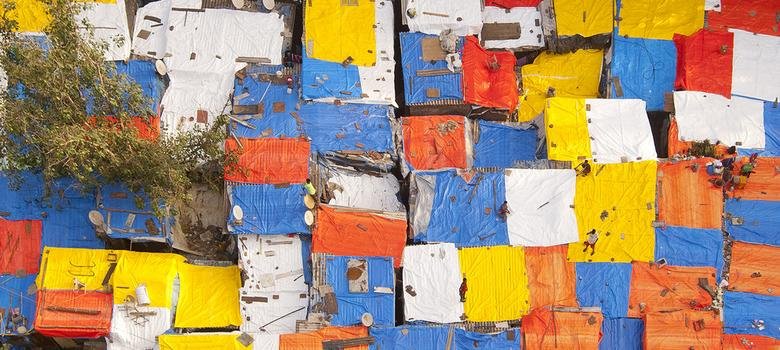 It's not just individuals who are acting as harbingers of changes armed with spray paint cans and stencils; now, corporations have also turned their attention towards this movement. Not one to back down from doing their part in making Mumbai cleaner, Viacom18 recently paired up with everyone's favourite childhood artist Rob (of M.A.D fame) to create Mumbai's largest wall mural. Spanning 900 meters in length, the artwork tells the tale of a clean city, with illustrations of famous pop-culture icons like Mary Kom and Milkha Singh encouraging people to keep Mumbai shining.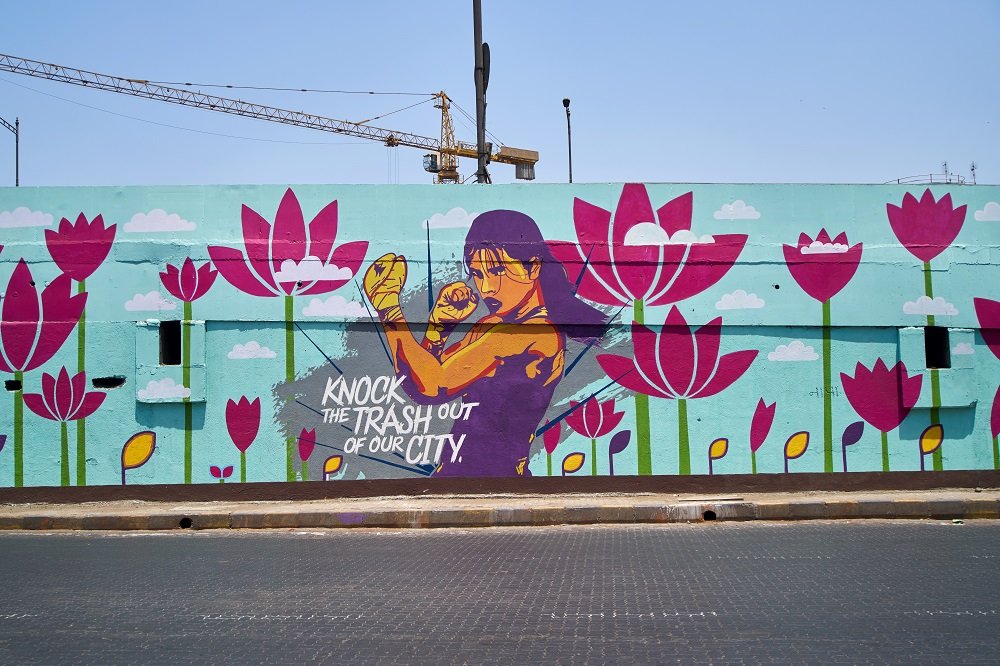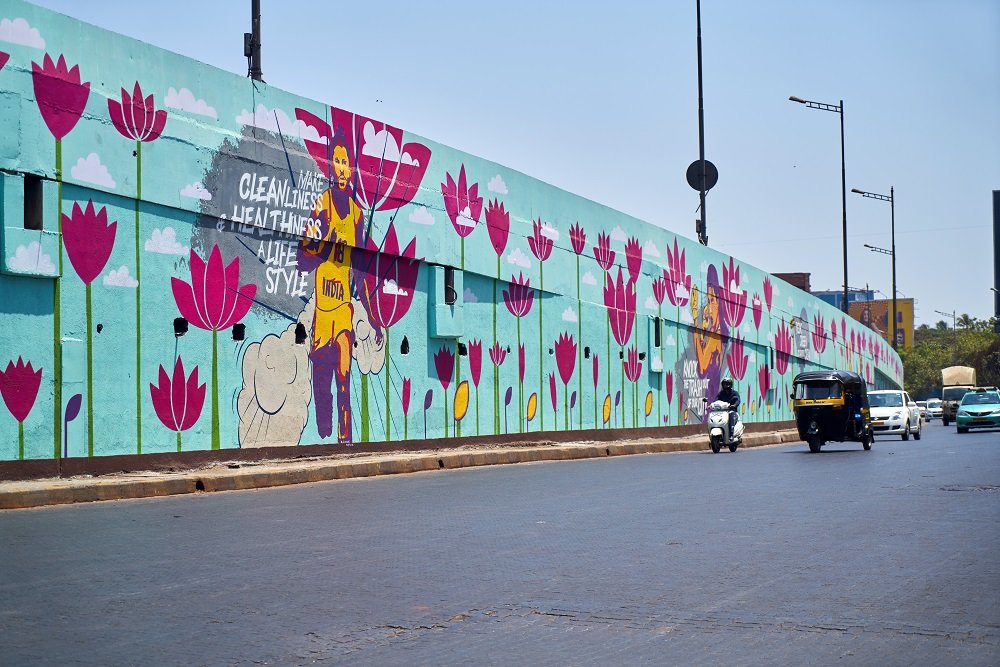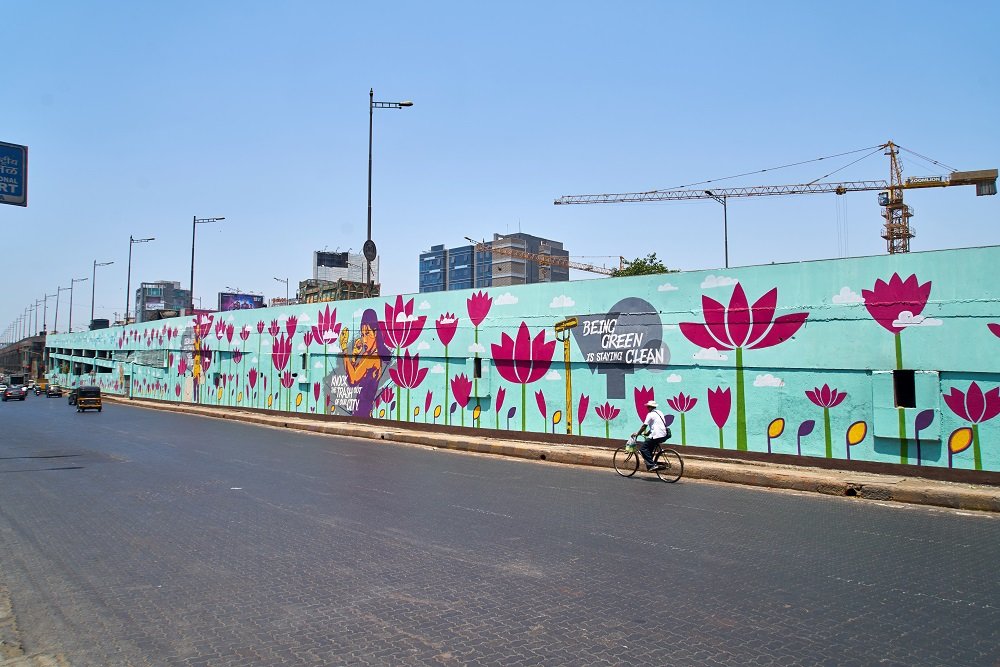 The initiative, inspired by the Government's Swacch Bharat campaign, harnesses the power of art to change mindsets and is part of Viacom18's 'Chakachak Mumbai' campaign that aims to create infrastructure and behavioural change around cleanliness. Watch the video below to know more about it here.
Carrying the torch of social change is another gem from Mumbai, Jheel Goradia, who uses the very essence of the city to vocalise her thoughts on gender discrimination and sexual violence. Her Bollywood-themed street art, completed and packed with a witty punchline for a bow, is sure to make you smile.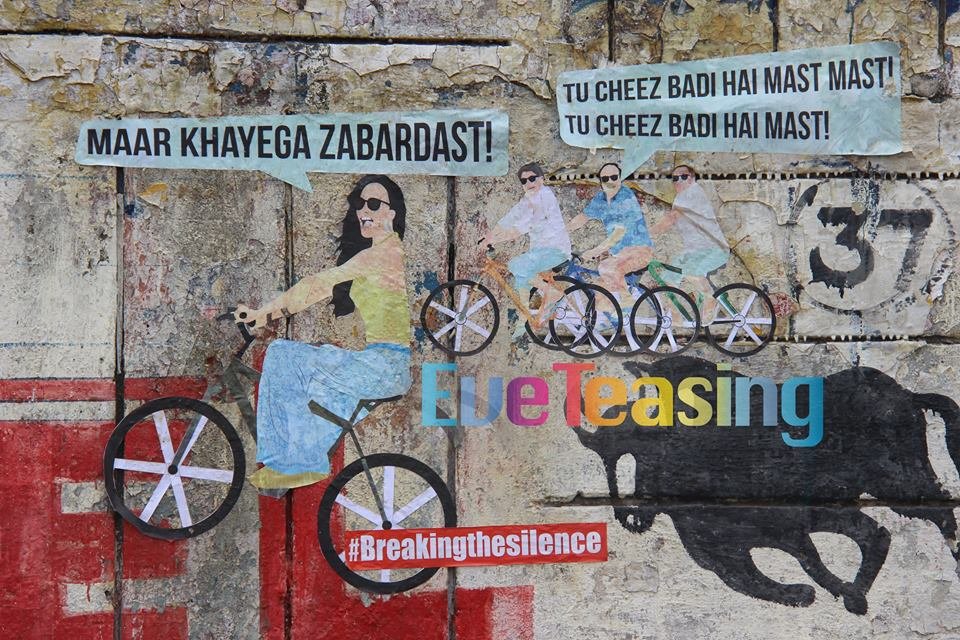 The proliferation of street art, in fact, has done wonders for awareness regarding women's issues. Another artist who uses it to throw light on gender issues is Shilo Shiv Suleman, known for her quirky designs that combine magic realism and social commentary. The founder of "The Fearless Collective", Suleman is a vanguard of art for social change movement in India.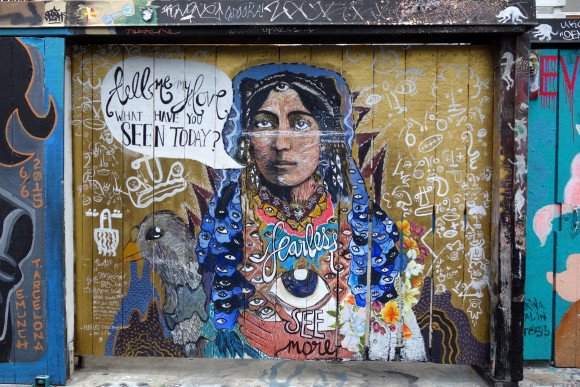 As members of a socially conscious art movement, these artists are shouldering a huge responsibility for the society. They prove that art is anything but passive: their job is not only to provide social commentary but also to engender a shift in the thought processes of people. Judging by the amazing job they're all doing, I think it's working.