The reel life father-daughter trio – Aamir Khan, Fatima Sana Shaikh and Sanya Malhotra – graced the couch of Koffee With Karan in the 101th episode.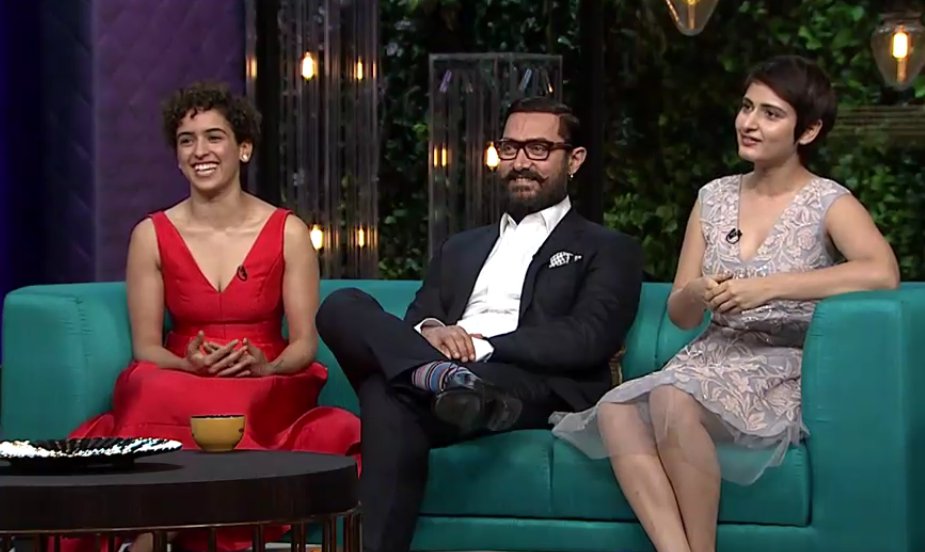 While it was Fatima Sana Shaikh and Sanya Malhotra's first time on the show, Aamir Khan made sure that his co-stars could get to see the other unknown side of his.
Even though Aamir revealed some 'deep' information about his casual life and personality, the 7th episode of Season 5 seemed like a promotional platform for the upcoming film 'Dangal' with Fatima and Sana.
In case you missed it, here are the interesting highlights and the moments of the episode that kept the show alive : 
1)  Even Mr Perfectionist can get anxious weeks before the real test!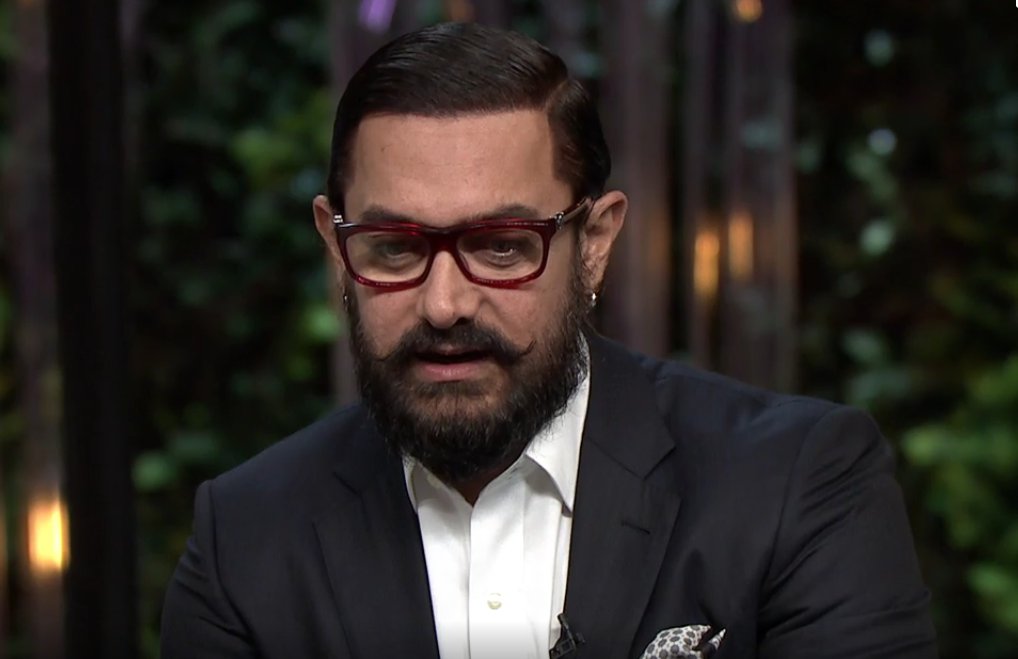 Well, we have seen Aamir Khan getting all emotional at a lot of film screenings but this is one thing that we were not aware of. The actor doesn't sleep for weeks at a stretch until the movie hits the box office. The process is exciting for him but he needs a constant distraction.
2) Aamir Khan can out-drink anybody. Yes!

 Aamir doesn't quite look like a party animal. But not everyone knows that he can out-drink anybody. Well, it was a fact that even we couldn't digest but Kunal Kapoor was seen in a video message claiming that drinking with Aamir is dangerous. He has a tendency to keep the party going till the wee hours of the morning, and even stretch up to 8 a.m. at times! And any attempts to escape are met by three stages of Aamir: the first being a request to stay back. The second moves into the slightly threatening zone, with Aamir promising dire consequences if anyone attempts to leave. And the third is emotional blackmail that simply cannot be ignored. 
3) OCD is a way of life: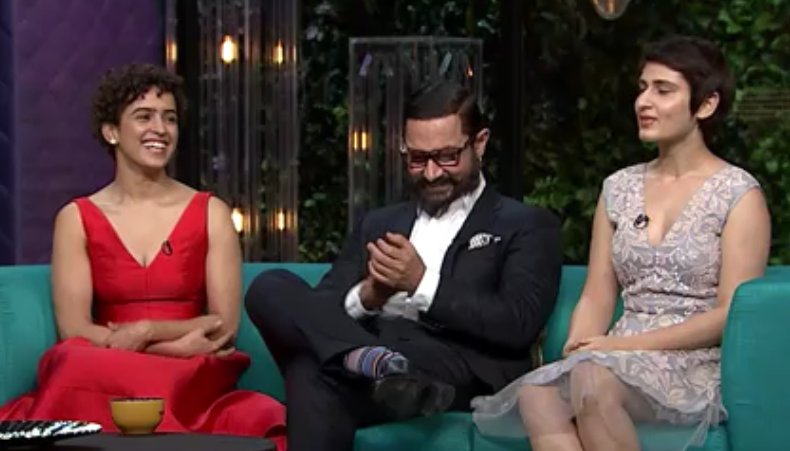 While the cleanliness bug hit the friendship chord between Fatima and Sana during the audition days of 'Dangal', Karan Johar went on to revealing that even Aamir has been the same issue for ages. No wonder the trio share a great camaraderie.
4) Fatima and Sana didn't spare Sofas and TV at Aamir's residence while taking pictures: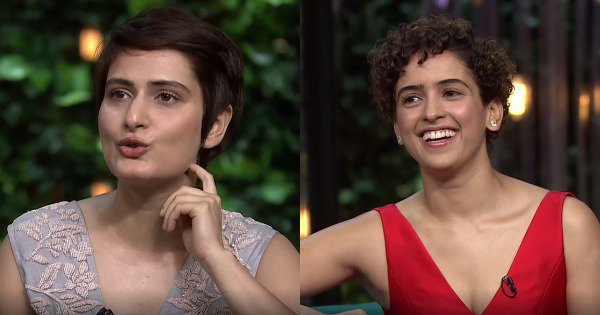 With virtually no expectation of bagging the role, both Fatima and Sana revealed that they took pictures and selfies at Aamir Khan's residence like a crazy fan would do. They didn't even spare the sofas, television, the view from the balcony – thinking that it would be their last visit to the actor's residence.
Aamir Khan was at his witty best in the Rapid Fire round. While Aamir believes that he cannot make a mistake as he is perfectionist, he still feels that he needs advice from Salman Khan and Hrithik Roshan. Aamir believes that he could become a sex therapist in his secret life. The actor also went on to say that he would take calming tablets if he woke up as Ranveer Singh.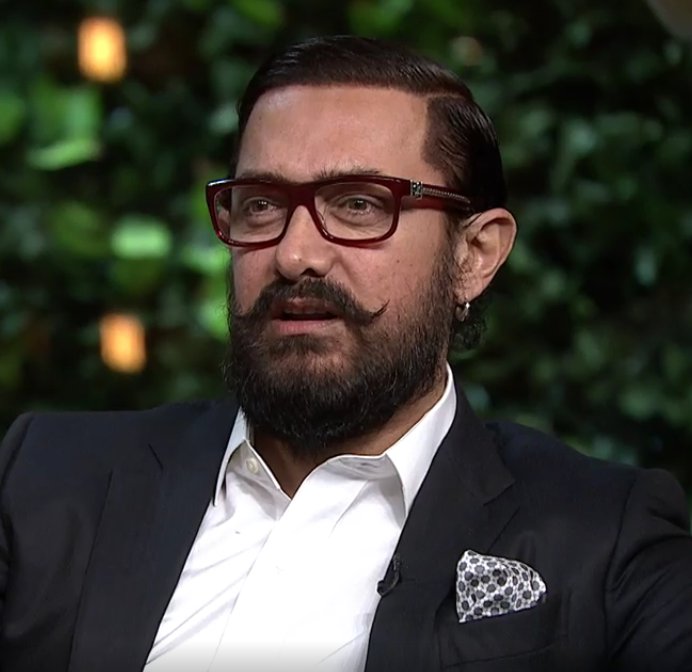 The Koffee Quiz round was no less than a 'Akhada' with Aamir Khan on one side and Fatima-Sana on the other side. The tie-breaker between both the teams was pretty fun too. However, it was Sana Malhotra who took the brownie point by answering even before Karan Johar could finish the question.