Though Sarabjit Singh died in a Pakistani jail after a fellow inmate assaulted him, actor Randeep Hooda, who plays the lead role in Sarbjit, insists that the movie does not show Pakistan in a bad light.
"I don't think there is any Pakistan bashing per se in the film. But yes, there are a lot of prisoners over there and some are subjected to atrocities. I am not sure if that happens here as well… If you treat somebody for such things just because of their nationality and not their crime, then, if it happens in India or Pakistan, it is always wrong," the actor said.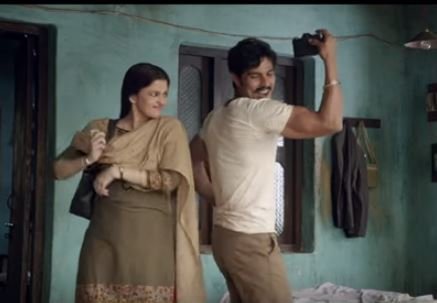 Hooda added that the film merely chronicles the life of a common man, who was stuck in a political battle between India and Pakistan. 
"The film is based in a Pakistani prison. But there is nothing that we are bashing a country like Pakistan. It's just a situation where a normal person is stuck between the political ups and downs between the two countries."
The actor was speaking at a special prayer meet organised to commemorate the third death anniversary of Sarabjit, who died on May 2, 2013. The film's entire cast, including Aishwarya Rai Bachchan, Richa Chaddha, Darshan Kumar and producer Jacky Bhagnani were also present along with Sarabjit's sister Dalbir Kaur, his wife and a daughter.
Dalbir complimented Aishwarya Rai and said she was proud of her. 
"Aishwarya is like my younger sister. I saw a lot of me in her. It must've been difficult for her to adapt to Punjabi culture, language. It must've have been emotional for her too. I feel extremely proud of her and Randeep," she added.
Aishwarya Rai Bachchan gets teary-eyed at the death anniversary of Sarabjit: 
The Jazbaa star, who was visibly emotional along with the entire cast and crew after Dalbir's speech, said she was honoured to play the part. 
"It is their (family's) story, their film, they have a birthright to be privy and yet they extended liberty, faith and grace, which is truly commendable. Your story needs to reach far and wide," Aishwarya said.