Nana Patekar is one name that sparks off movie references and voice mimicry in equal measure. From "Ek machchar…" to "Kaunsa khoon Hindu ka hai, kaunsa Musalmaan ka", the actor is responsible for getting the common man to think about socially relevant issues, apart from entertaining us with his fluctuating temper obviously! 
However, talking about just his movie credentials would mean restricting his personality which transcends much beyond the actor Nana. 
There's much more to Nana Patekar than his films, the same way his films have much less of Nana Patekar.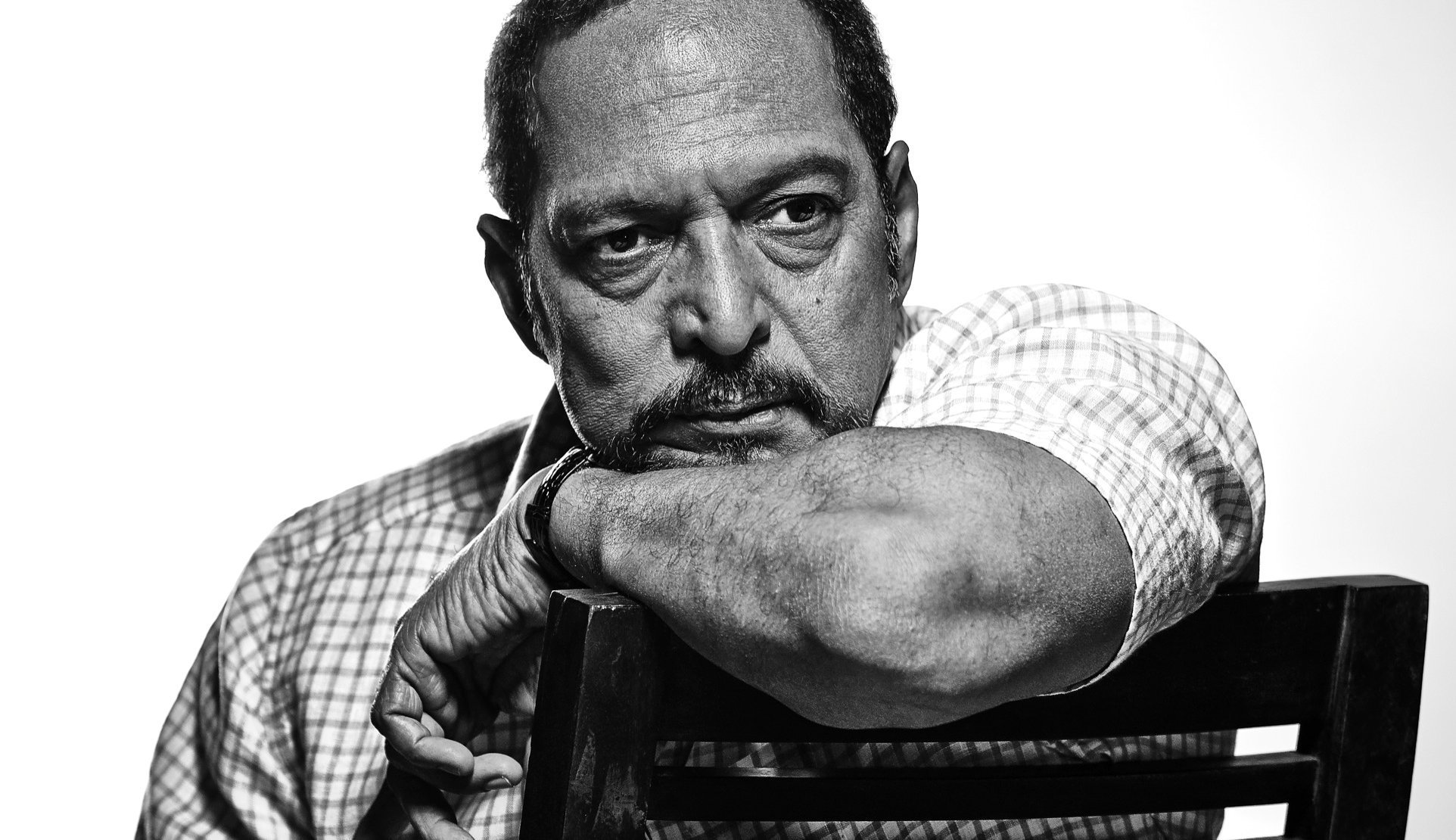 In the plastic world of Bollywood, it's easy to find actors who are heroes on screen and characters in real life but Nana Patekar is one rare person who's a character on screen and a hero in real life.
And it's not like our media doesn't cover Nana Patekar's real-life heroic deeds. It does. But the coverage around his cause needs to be much more and that's exactly what we're trying to do here. Nana is not a fan of media coverage, neither does he need any. But the cause he has invested so much of himself to will be doing so much better if only we talked about him more than we already do.
No one is oblivious to his contribution towards the farmers of our country. This is a man who hasn't forgotten his roots even after reaching the pinnacle of his career and it only takes a special set of morals to give so much of his personal time and energy selflessly to our farmers.
If everyone in our country, and not just other actors, did what Nana is doing, our country would be in a much better place.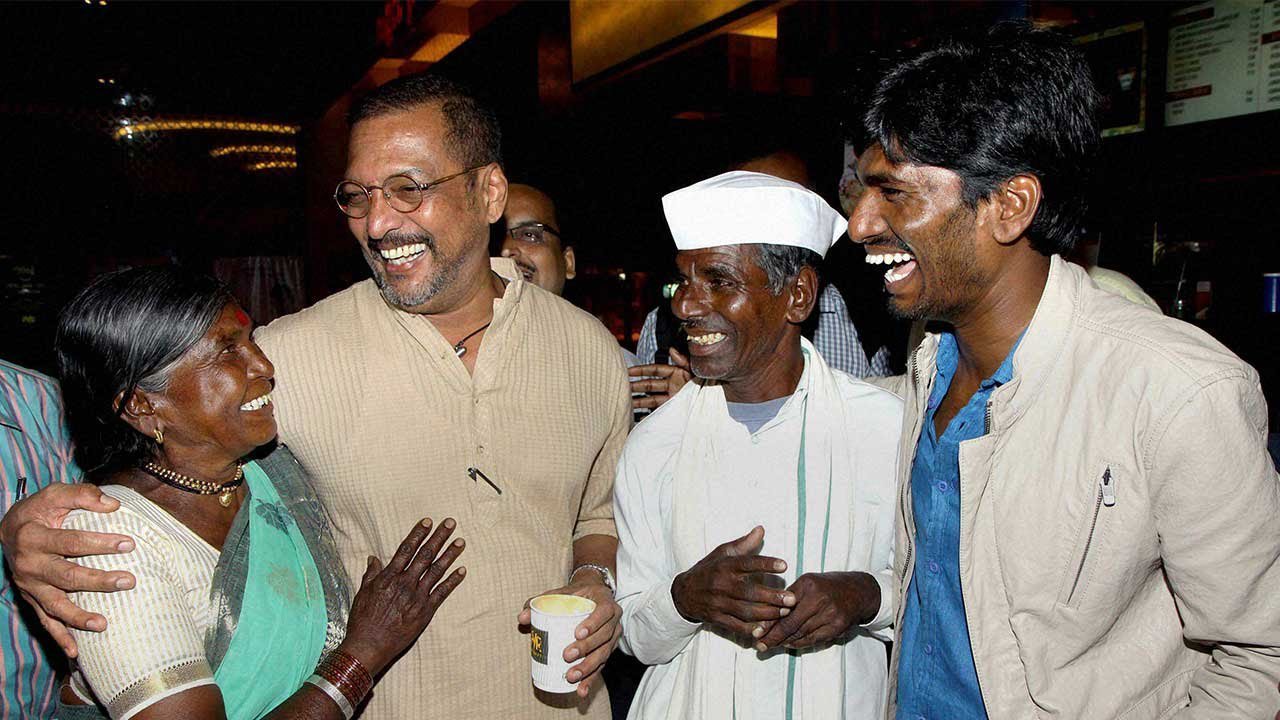 Nana chooses to avoid PR machinery so that he can focus his time and energy on his craft and his cause. His NGO has adopted numerous farmers and villages over the years. His efforts to recognize the plight of farmers on the national scale is paying off and we're finally starting to talk about the farmers of our country.
The case of Nana Patekar is unlike any other actor of the country. While he's not the first actor to have come from humble beginnings, he's probably the only one who hasn't let the system rule his life. 
Nana Patekar is all of us.
Like each one of us, he's pissed off, he's disillusioned by the ruling class and he's had enough of the system. It's about darn time Nana Patekar is talked about as much as his story deserves.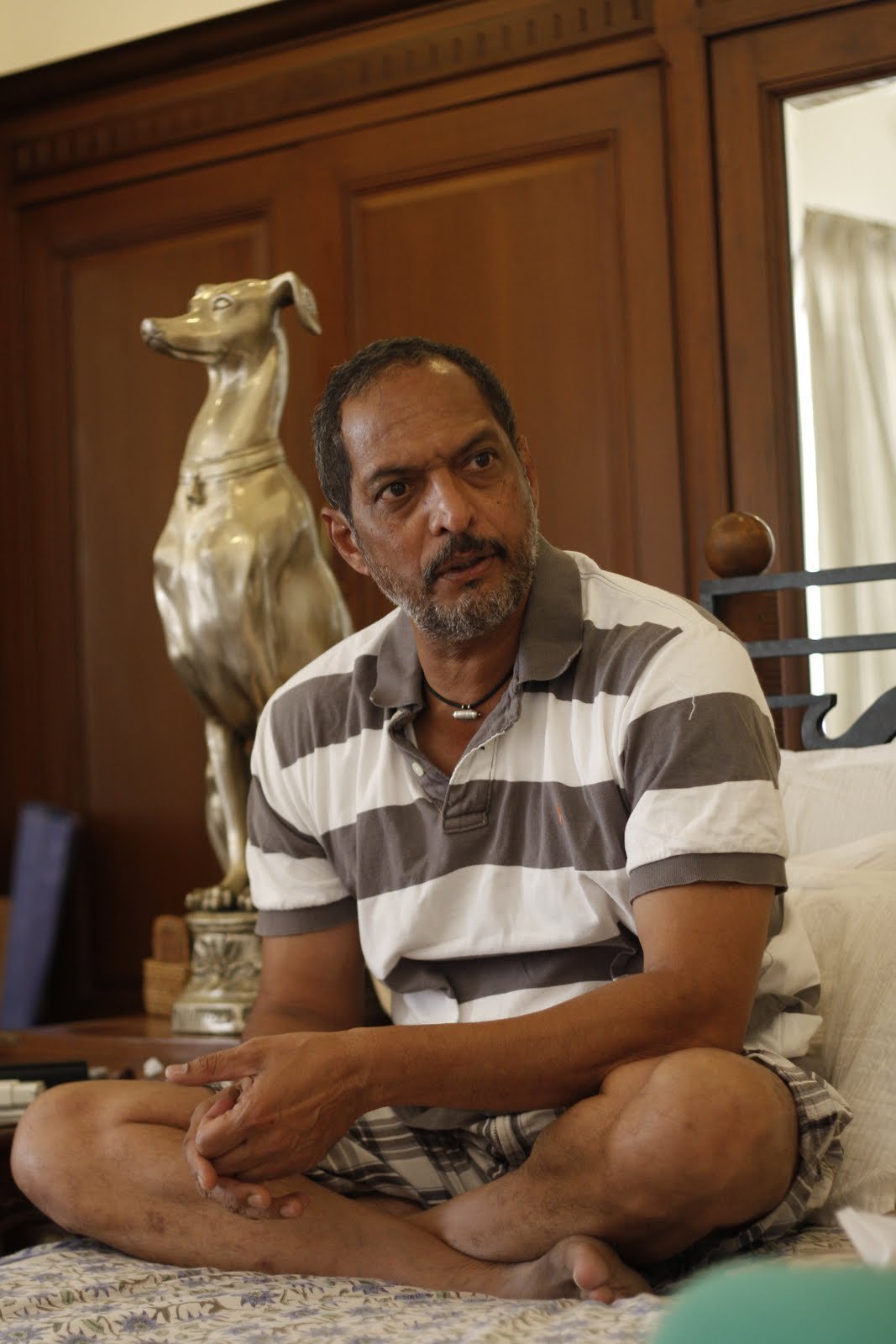 While he doesn't hold back from criticizing what needs to be criticized, he's also humble enough to be blown away by artists. In an interview, Nana reminisced how he was touched when Amitabh Bachchan gave his shirt to Nana in the 1999 movie Kohram.
Another actor Nana has been blown away by is John Abraham. Yes, the model-turned-actor who had nothing in common with the theatre actor Nana Patekar. They first worked together in Taxi No. 9211 and Nana lauded John Abraham's confidence while acknowledging that John still had a long way to go. Almost a decade later, Nana and John reunited for Welcome Back and Nana was all praise for John's growth as an actor. Coming from the giant of acting, John was obviously left speechless by the compliment.
In an industry where actors are required to be calculative with their career choices, their words and even their appearances, Nana comes with his own set of rules and does what he believes. Not many actors of his stature would have the heart to take criticism in their stride while applauding other actors at the same time.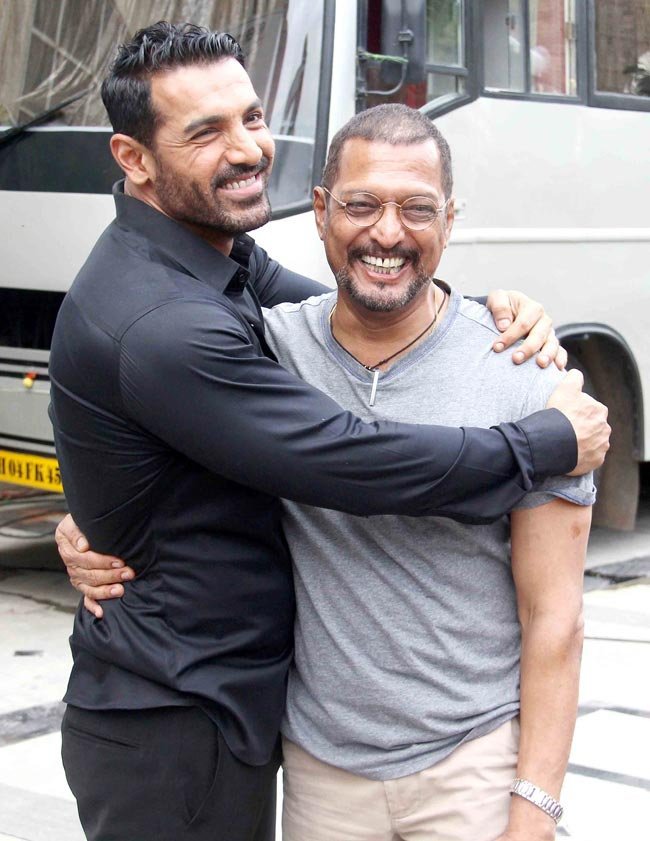 Nana Patekar, the actor, is a by-product of Nana Patekar, the person.
Budding actors often try to trace the trajectory of Nana Patekar's career. However, it's probably hard to find someone as self-aware and self-taught as Nana Patekar. His understanding of the human mind and its implications opened portals for him to explore by way of his acting. The finesse with which he does comedy while keeping a straight face is what makes him relatable to his audiences. And his raw, un-manufactured voice helps his case.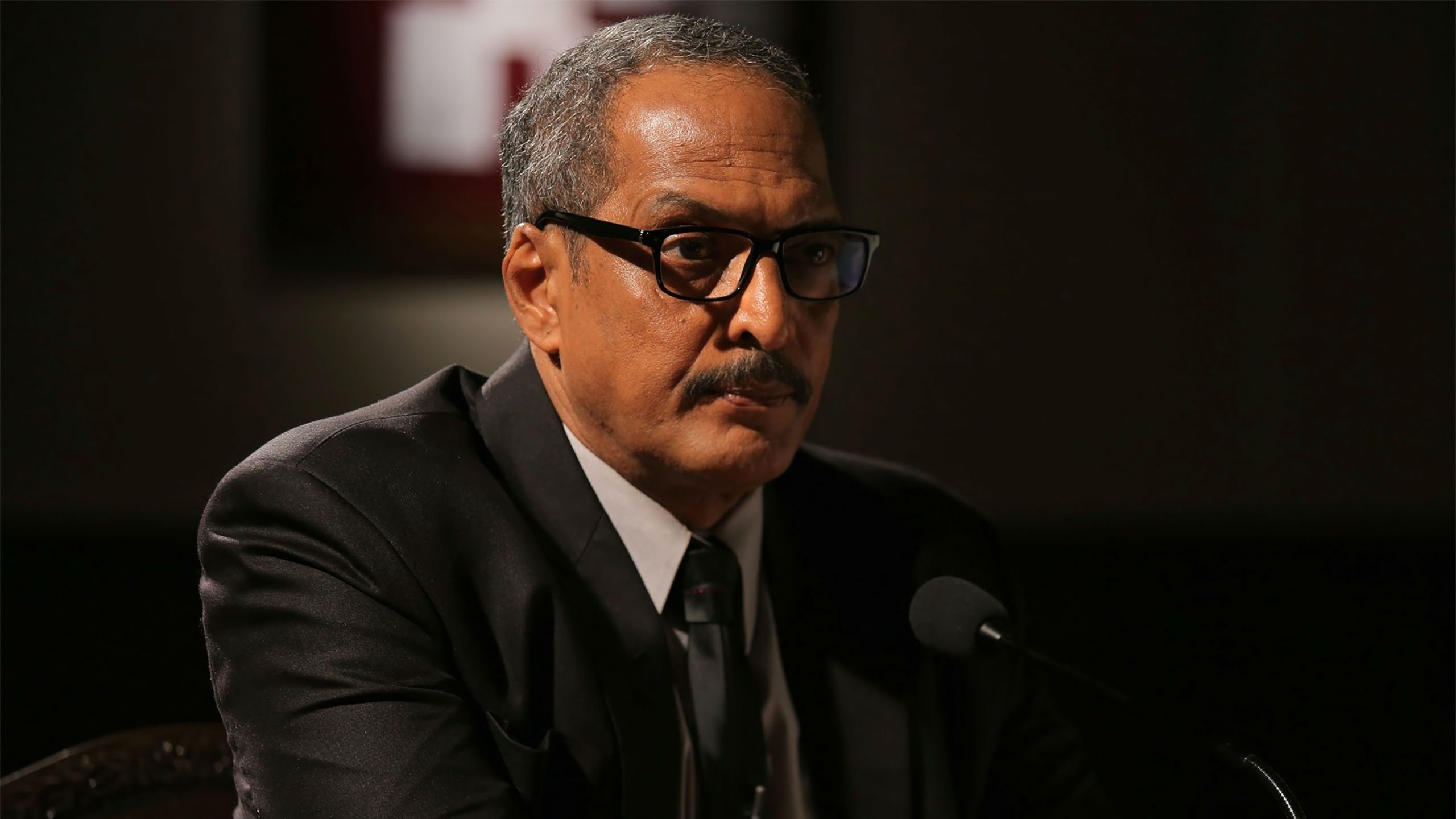 But this isn't a man who celebrates his stardom. His is a story of a man in pain, a man wanting to express his hurt, his anger and his worries. He stays up on nights because of what's happening around him, around us, in our country. Hence, the conviction behind his art.
Like many others, there was a time when Nana Patekar was moneyless, he went through the atrocities of life without a penny to support him. Ironically, it was his humble beginnings that strengthened him during the weakest phase in life.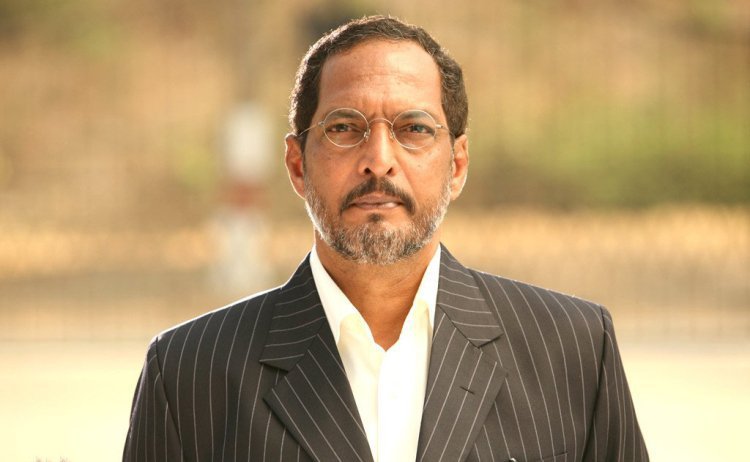 Another unconventional aspect about Nana Patekar is his influence on his children. When your father is Nana Patekar, life is bound to come with certain expectations and precedence. Not giving in to the tradition of his profession, his children did not become movie stars. They continue to beam the light radiated by Nana's ingenuity.
Unfortunately, Nana doesn't exactly have a happy love story to tell. His marriage to Neelakanthi Patekar ended in a divorce a few years after their marriage. Nana immersed himself in his profession, to a point where he couldn't find the time to grieve, the effects of which still resonate in his performances.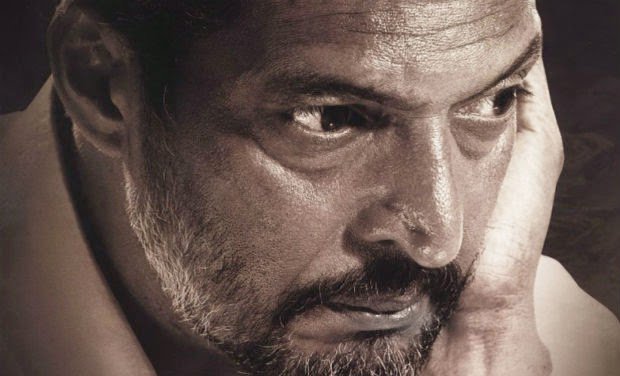 It's no secret that Nana Patekar runs an NGO by the name of Naam Foundation. Co-founded with Makarand Anaspure, the NGO aims at collecting funds for the betterment of poor farmers. His NGO has adopted numerous villages in rural Maharashtra and is constantly working to provide them with better living standards. There's so much about Nana Patekar's personality that the mainstream news media should be covering.
No wonder, we can't help but dedicate our words to the enigma of Nana Patekar.