The impact of Hindi films is such that everything from what we wear to where we travel is impacted by what we see on the big screen. No matter where we go, we're either humming a Hindi song, thinking about our favourite film or following our matinee idols on social media. 
Without us realising, Bollywood seeps into our everyday lives and suddenly, it's even a part of our basic conversations. And for some, it's a major part of their sense of humour! 
Take, for instance, these people who're Bollywood fanatics and Twitter comics rolled into one and routinely come up with laugh-out-loud everyday situations in full-on Hindi film style! 
1. Life in a metro (or, any other city) be like…

2. Raw corn, anyone? 

3. Na na na na…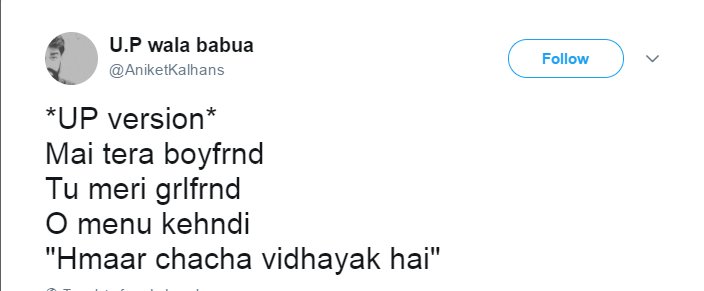 4. Swag level – Suraj Barjatya!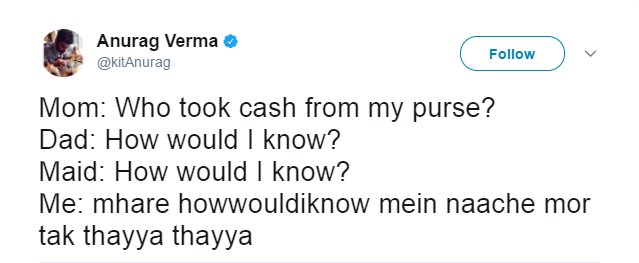 5. So Bayesic!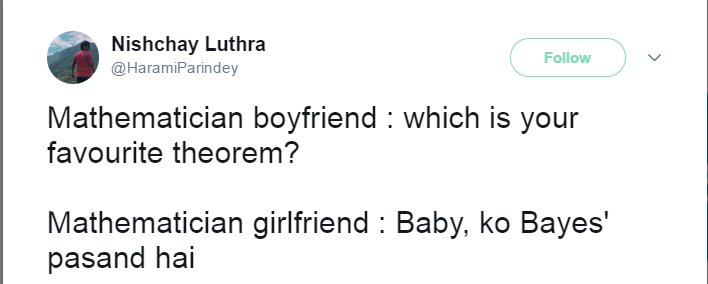 6. Come to the point!  

 7. This one might be King Khan approved!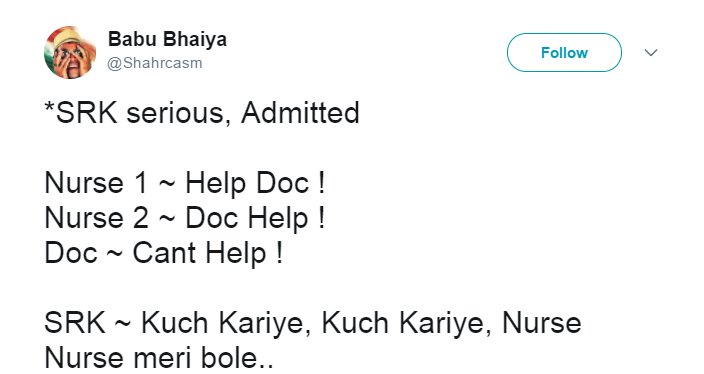 8. This is way too mathematical!  

 9. Always knew Anil Kapoor was way ahead of his time.

 10. Coffee ya?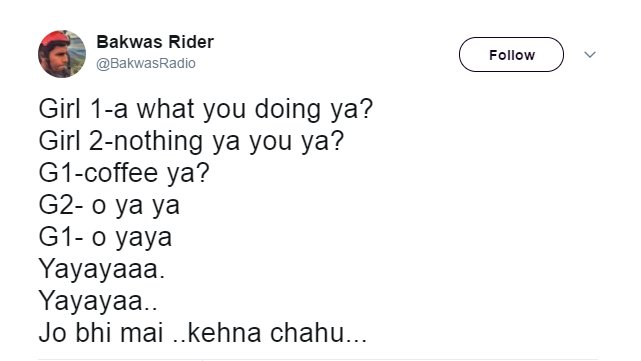 11. If you insist!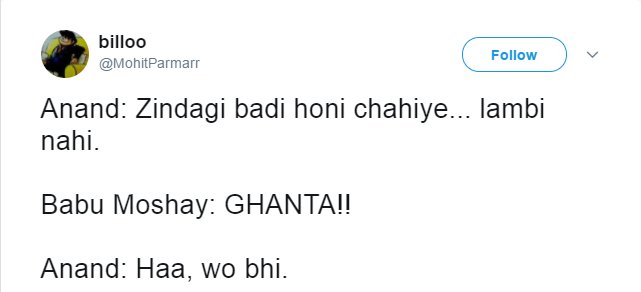 12. Was that someone called Rahul?

 13. Egg-jacktly! 

 14. Baaki hain bekaar din!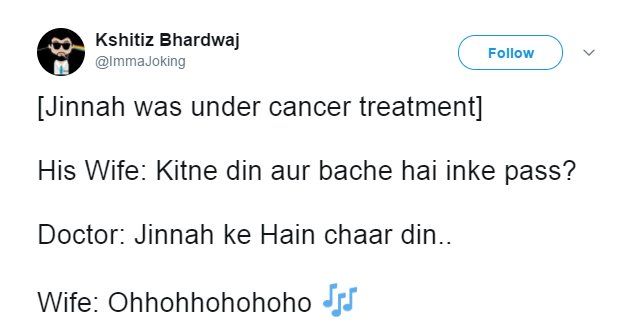 15. Aao kabhi UP mein!

16. Men with bad audits. 

 17. Rabba ain't gonna wait! 

18. This actually makes sense.  

19. Coz even Spiderman ain't no Queen! 

20. Fashion ka jalwa!