If someone gets past your looks, they would probably judge you for not being fluent in English.
For some reason, we, Indians, judge one's intellect on the basis of the language they speak. And if you speak English, you are considered totally elite.
This unhealthy obsession with English begins from one's childhood, when parents leave no stone unturned in trying to get their kid admitted into a fancy, English-medium school. Given the society's pressure, a hi-fi English medium school is the only place that can save the child from life-long embarrassment. 
Irrfan Khan's upcoming film, Hindi Medium, deals with this very issue.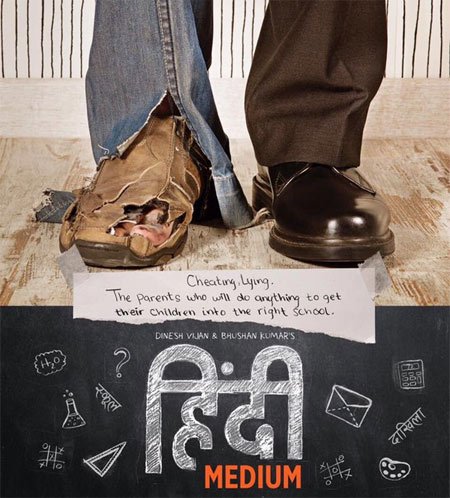 With Pakistani TV actress Saba Qamar and the very talented Deepak Dobriyal, this film looks like a hilarious take on the hypocritical society that we live in.
And to top it all, the trailer features every 90s kid's favourite dance number, Ishq Tera Tadpave by Sukhbir.
Watch the trailer here:
The film releases on 12th of May.