Bollywood is an integral part of India's culture. Our movies have often become a way of life for the countless fans who flood the theatres everyday to see their favourite Bollywood stars on the big screen. There are particularly famous songs in these movies are now etched in the public memory to such an extent that a lot of our conversations involve references to some of the iconic lyrics in Bollywood.
We've already showed you some infographics for your favourite TV shows and Bollywood movies. We'd like to take this opportunity to bring to you some infographics to represent some of the iconic Bollywood songs.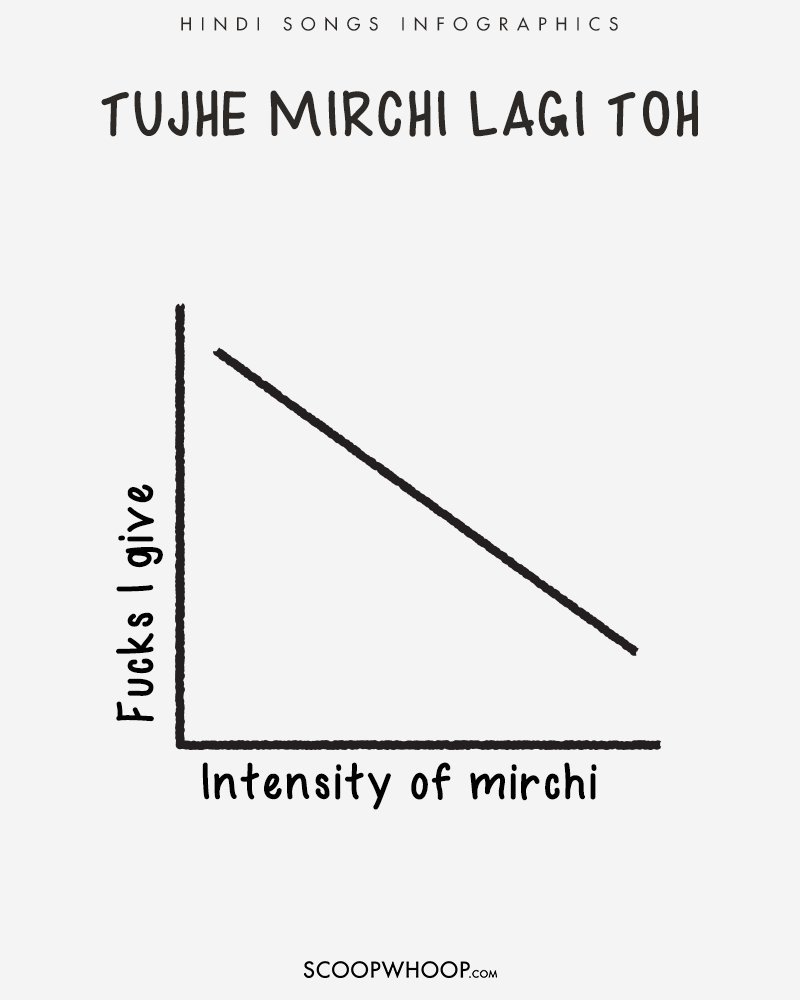 Did we miss out on any of your favourites? Drop in your suggestions in the comment section below.
Amazing illustrations by Suvojyoti Ray