Dost hai toh kya dikkat hai! 
From being an incredible support system to life-time partners in crime, friends are extremely important to us. No matter what the situation, it is a highly motivating to know that there are a few people who will always love you and believe in you.
Spending time with friends is the best thing and no matter how and where you are chilling, it's always a good time. One need not be interesting or do something interesting to enjoy the moment. Even the silliest, most weirdest of things seem fun when done with friends. Even work for that matter! 
Having said so, we all have special friends who can turn a horror movie into a comedy one and you can never watch that movie again without laughing a million times over. And then, we have those ridiculous Bollywood movies which are unbearable for us to watch alone or with someone else apart from friends. 
Speaking of ridiculous Bollywood films, as you'd already know, there are aplenty. Some of them are so bad that people would judge you for watching them, no matter how many cheap thrills you may be getting out of those. But when it comes to close friends, there's no judgment whatsoever, right? 
We've jotted down a list of utter nonsensical Bollywood movies that you can watch only with your close friends and have a blast laughing your backsides off. Because when friends help you overcome the toughest of obstacles in life then, how harmful can crappy movies be, right?
FYI, we have 44 movies so get started NOW.
1. Gunda
When a coolie's family is murdered by some gangsters and politicians, he decides to take revenge and this continues for the REST OF THE MOVIE. Basically, it has no plot but don't let the lack of story stop you from watching the most cringe-inducing scenes and acting, EVER. And hey, this one also has the iconic Bulla! 
2. Rudraksh 
A Ramayana-inspired plot, with lots of so-bad-they-are-good visual effects and a star cast that's wearing designer funky clothes. Sunil Shetty desperately wants Raavan's rudraksh, Bipasha is 'paaglon ki scientist' (that's what she said!) and Sanjay Dutt is seen doing pooja when he's not giving Bipasha a really creepy massage.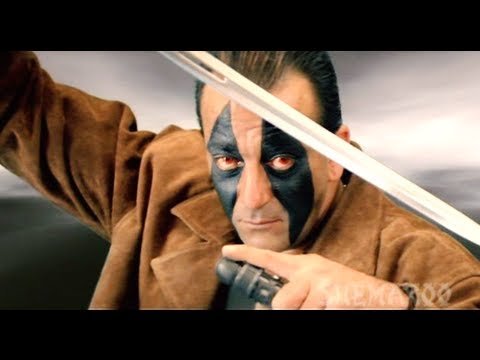 3. Jaani Dushman: Ek Anokhi Kahani 
Two shape-shifting snakes are unable to consummate their relationship due to a Godman's curse but meet as human beings in the 21st century.
Naag-naagin dance, Sonu Nigam's 'acting' and Manisha Koirala's loud make-up make this movie most people's favourite. And there are a lot of stars in the movie including Akshay Kumar. And each of them is doing one disastrous thing after another!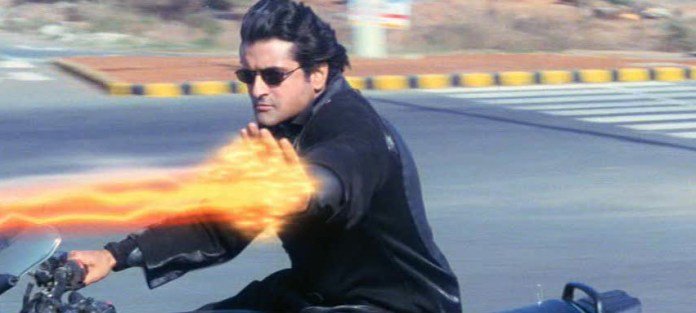 4. Love Story 2050
India's first full-blown 'sci-fi' film where the Mumbai skyline is dotted with pink and purple, high rises, flying cars and sky buses and Priyanka Chopra is dancing in a concert somewhere in the middle of the sky with a horrible red wig resting on her head. And then there's Harman Baweja. Enough said?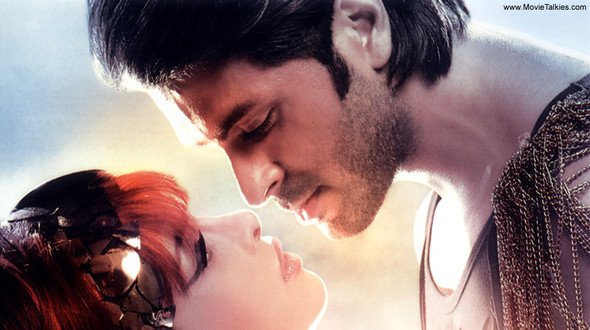 5. The Xpose
Besides forgetting an "e" in Xpose, the actors in the film forgot to act too. Well, Himesh Reshammiya was the lead hero so I guess, the less expectations the better. Also, the film has a full song about the girl wanting to eat ice-cream in Kashmir. 
"Ice-cream khaungi, Kashmir jaungi."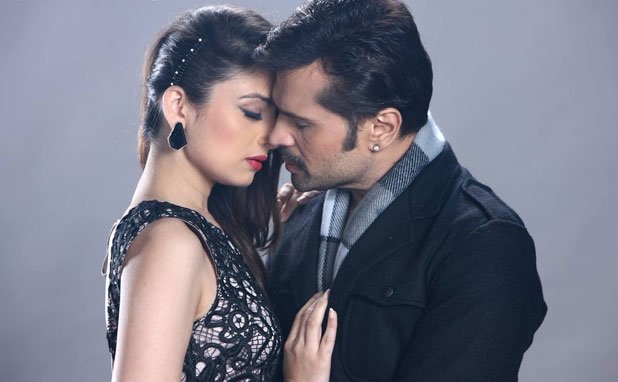 6. Dulha Mil Gaya
The movie is about love and relationships where both Fardeen Khan and Sushmita Sen are commitment phobic and somewhere along the way, SRK makes a cameo appearance. There's not much to understand about the film because Fardeen's 'acting' should be enough for you to watch this movie and laugh out loud.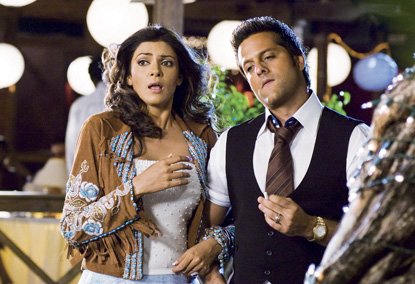 7. Ek Paheli Leela 
Yet another reincarnation story revolving around Leela aka Sunny Leone and her lover (and multiple other suitors). 
Sunny kept saying, "Leela naam hai maara" in the film as if to remind you what she's doing in this one!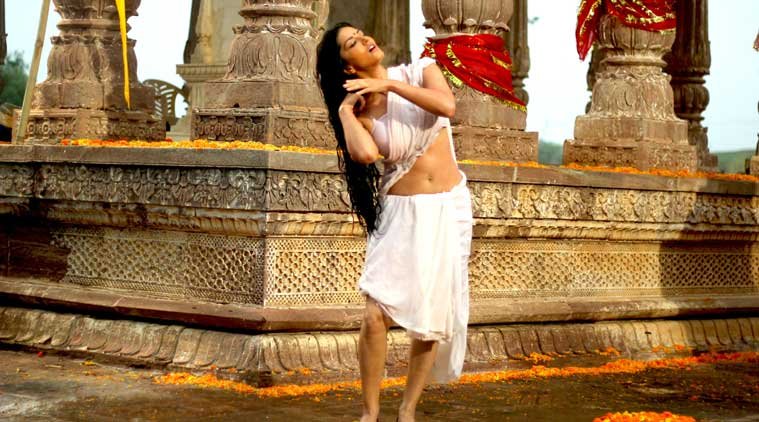 Why in the world was this made? 
This has zero plot but a lot of screaming, grimacing and heaving and most importantly, over acting by every one instead including the twin villains. 
Also, Sheila ki jawani!
9. Ra.One
Because burai pe achchai ki jeet hoti hai. Just in case you forgot!
So we have G.One trying to kill Ra.One and somewhere along the way, a kid with a bad wig and a confused Kareena Kapoor tag along.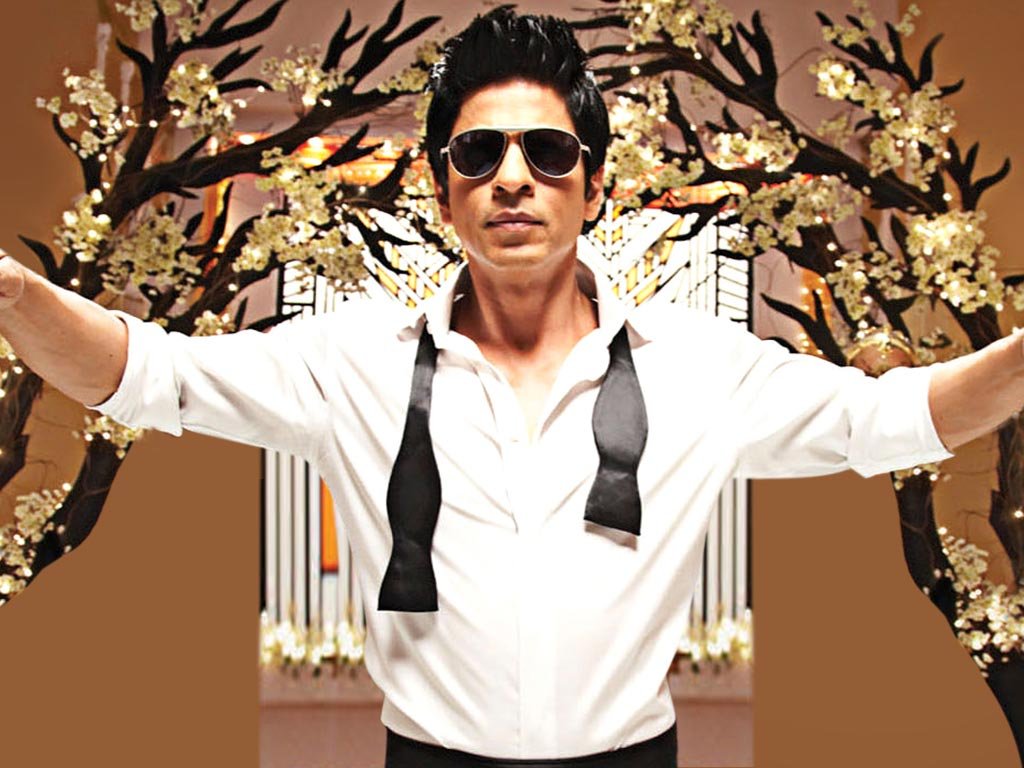 10. Action Replayy
Zor ka jhatka, haaye zoro se laga!
Bunty i.e. Aditya Roy Kapur goes back in time to fix his parents' love story using a time machine that was rather easily available. If you need reasons to hate the years gone by, this film will give you plenty.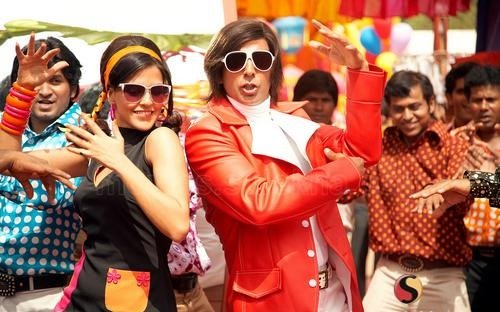 11. Mela
Remember Faizal Khan, Aamir's rather-unknown brother? The film had him getting Aishwarya Rai in the last scene of the film. Yes, no kidding! As if Twinkle Khanna's horrible acting wasn't bad enough. 
But then, Dekho 2000 zamana aa gaya made up for everything, right?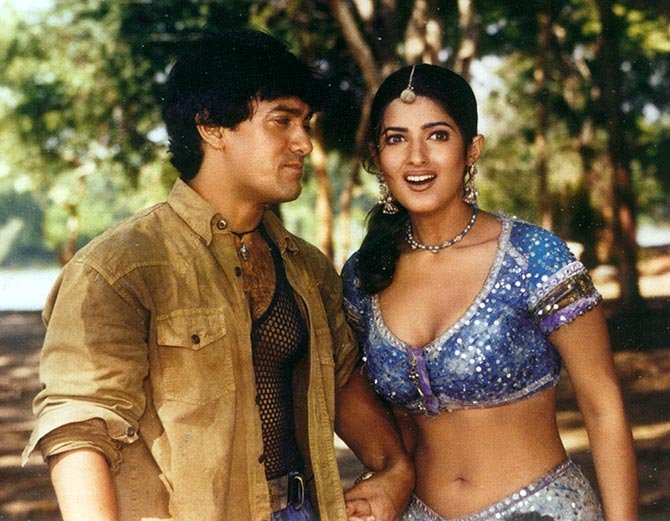 12. Chandni Chowk To China 
The film had Deepika Padukone playing a Chinese girl. Like, seriously! 
Sidhu (Akshay Kumar) is a street-food vendor, living with his foster father, Dada (Mithun Chakraborty) and constantly at the mercy of his 'friend', Chopstick (Ranvir Shorey), who's always taking advantage of him. For some reason, Sidhu lands up in China and the films goes totally bat-shit crazy!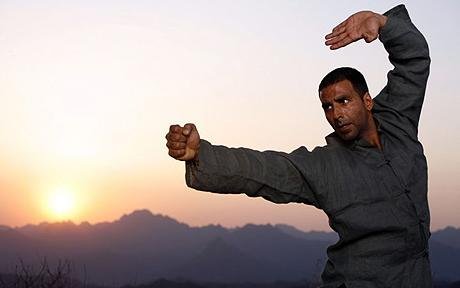 13. Bol Bachchan 
A Rohit Shetty film with extremely nonsensical dialogues and a lot of slow-mo scenes. 
The recurring gag in the film is Ajay Devgan's literal translation of the Hindi language into English. And Abhishek Bachchan acting gay, literally. 
14. Drona
Firstly, why would anyone want to see Abhishek Bachchan as a superhero? But then, Priyanka kicked more ass in the film than AB Junior so I guess, some things did make sense. 
Drona is the kind of film that'll forever remind you that no matter how bad things get, they can't be as bad as this movie!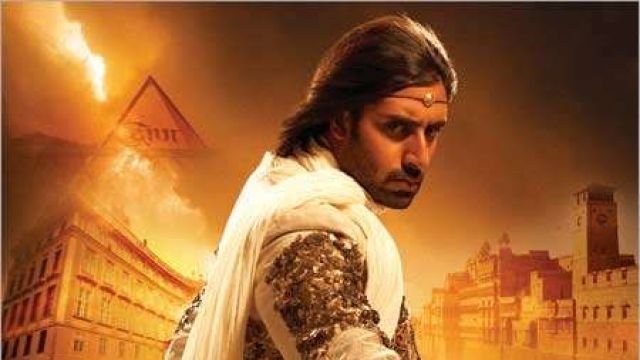 15. Happy New Year
Too much music and too many gande steps by six characters who were out to steal diamonds in order to take revenge. And somewhere between Deepika's midriff-baring dancing and Boman Irani's 'dancing', they managed to win a dance competition too!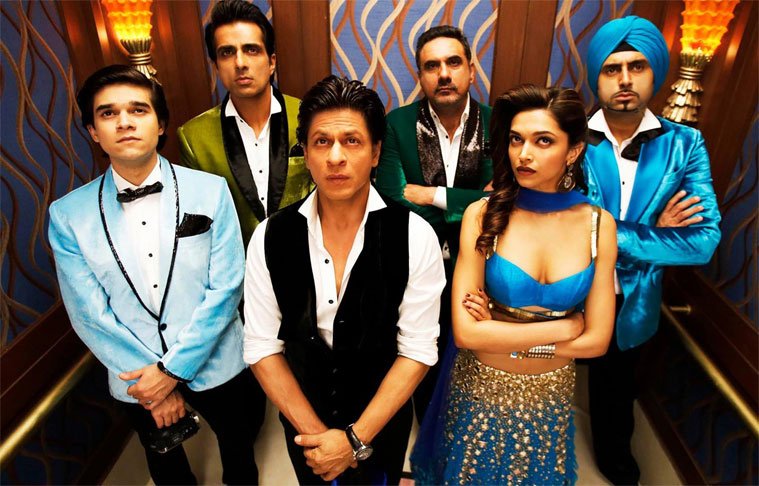 16. Main Prem Ki Diwani Hoon
There is no other film that can beat the overacting and over excitement by all the actors in this film. Hrithik Roshan looked perpetually high and acting even 'higher' and Kareena Kapoor giving orgasmic expressions in an entire song are some of the highlights of the film. Along with a badly-generated VFX and New Zealand presented as some small town in Uttar Pradesh.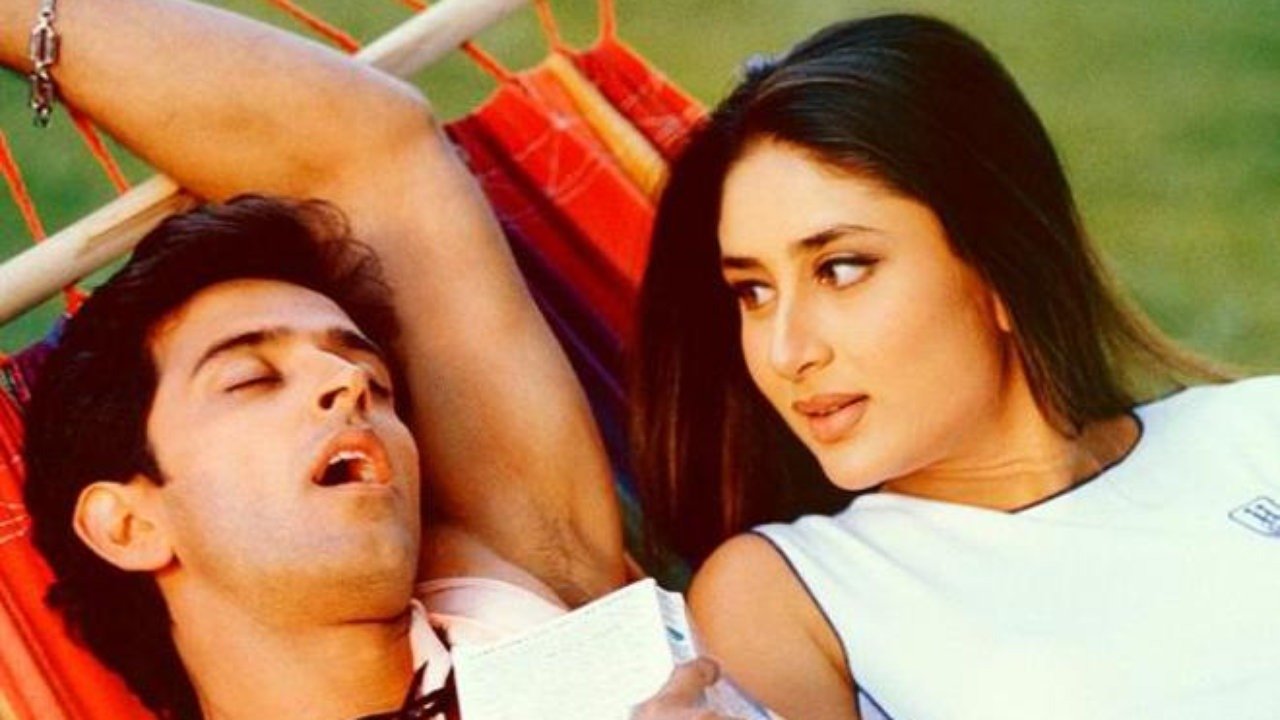 17. Prem Aggan
This movie is symbolic of a phase in the 90s when Bollywood used innuendos and raw and explicit sexual content, all on the name of romance. There's a cringe-inducing scene where the girl is asking the guy for some 'haseen dard' and you'd want to literally kill yourself! 
And you simply cannot miss the 'You wanna, I wanna, You Wanna, Wanna…Exercise' song!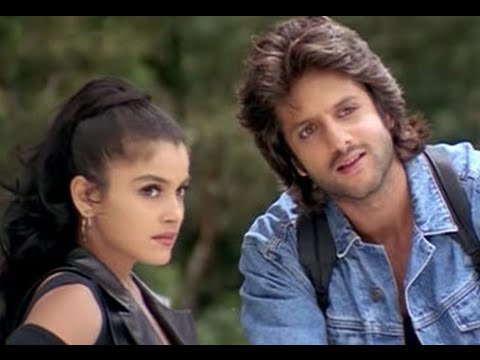 The movie was basically made to revive the David Dhawan-Govinda brand of comedy. Obviously, it never worked. 
If you've ever wanted to watch Govinda romance Lara Dutta, this is the movie to watch!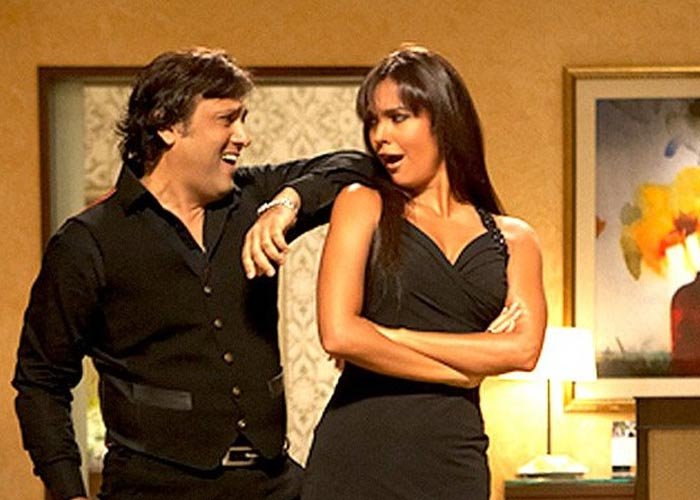 19. Humshakals
The picture below pretty much sums up this movie. Saif Ali Khan, Ritesh Deshmukh and Ram Kapoor dressed as women in swimsuits is pretty much all anyone can take.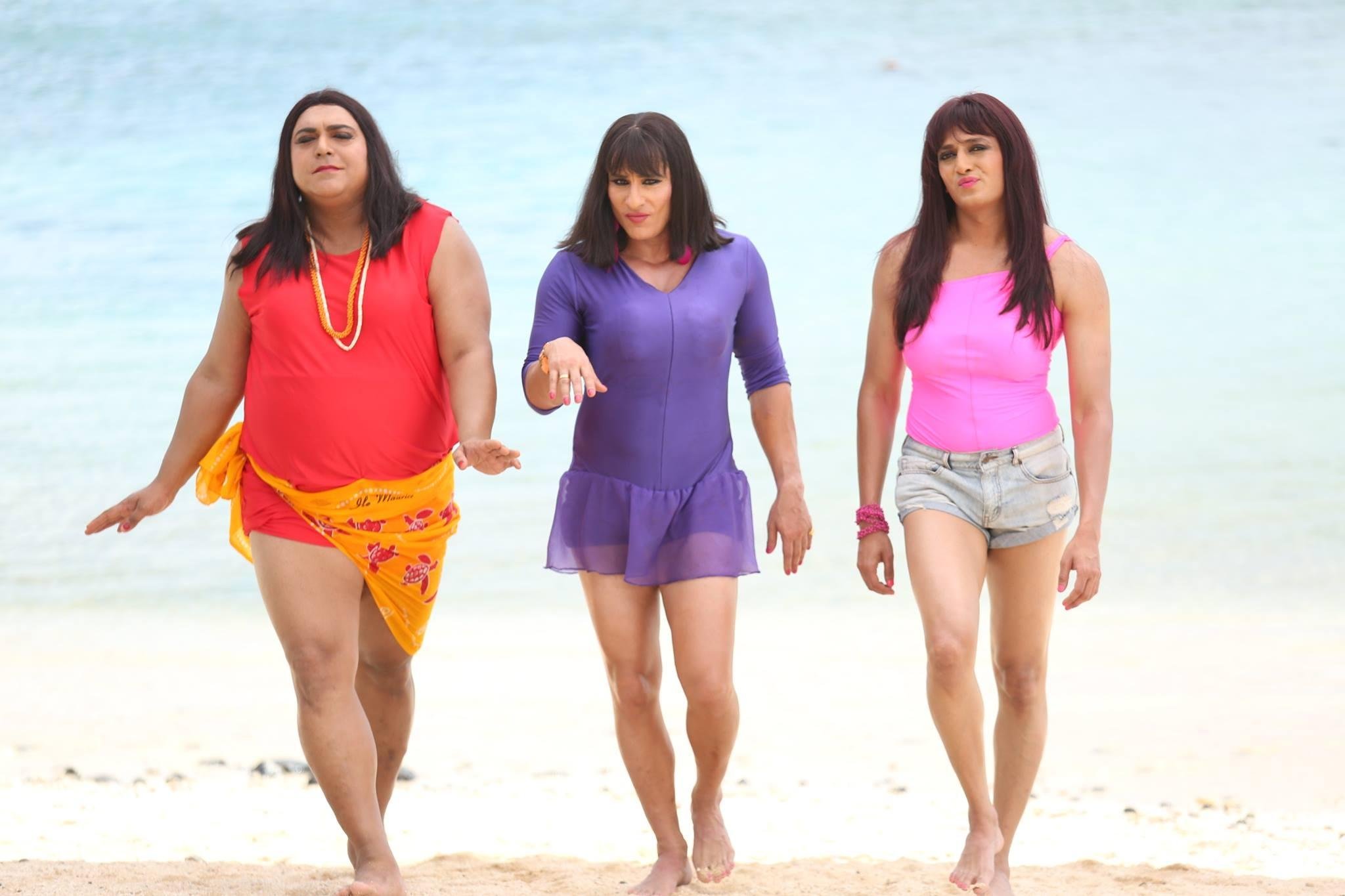 20. Karzzzz
In this remake of the Rishi Kapoor classic, Himesh Reshammiya is Monty who's trying to take revenge from his wife in his previous birth. 
This one is so bad, it features in every 'horrible Bollywood movies' list there is!
21. Tum Mere Ho
Before Aamir Khan became Mr Perfectionist, he did this movie. And mind you, this was way before he did Mela and Mann. 
22. A Flying Jatt
Tiger Shroff may have the dancing and action abilities but act he surely can't. And this movie convinced pretty much everyone that nepotism indeed is responsible for Jackie Shroff's son to still be dancing on beat pe booty!
 23. Kambakkht Ishq
Basically, Kareena and Akshay hate each other and yet, she somehow leaves the pendant of her watch inside his stomach and he STILL does not die! 
24. Aap Kaa Surroor
There was a lot that was wrong in this film. 
Himesh Reshammiya had fans even in Germany, Hansika Motvani and Mallika Sherawat both wanted him and Mumbai auto drivers landed in Europe.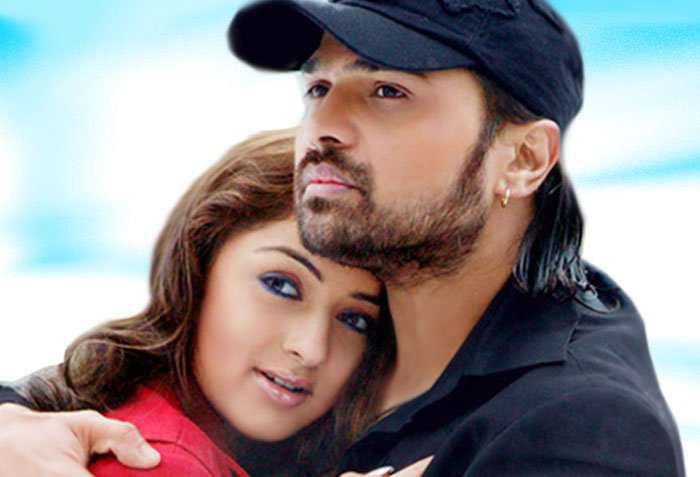 25. Besharam
This may be the worst movie Ranbir ever did. Because Rishi Kapoor taking a loud dump on the big screen is tough for anyone to digest!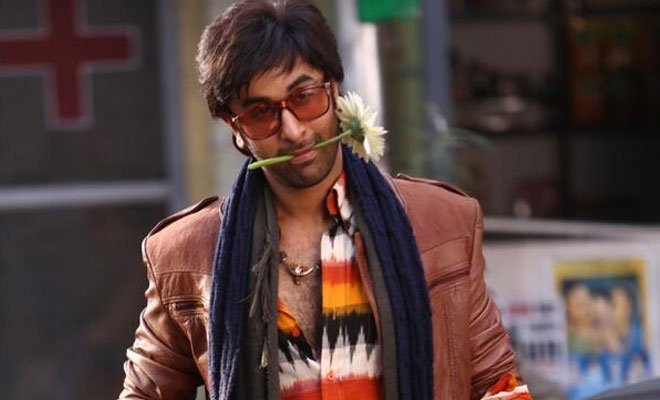 26. Rascals
Two con artists are trying to outdo each other to marry a rich girl. And the only one who's laughing amidst all this is no one!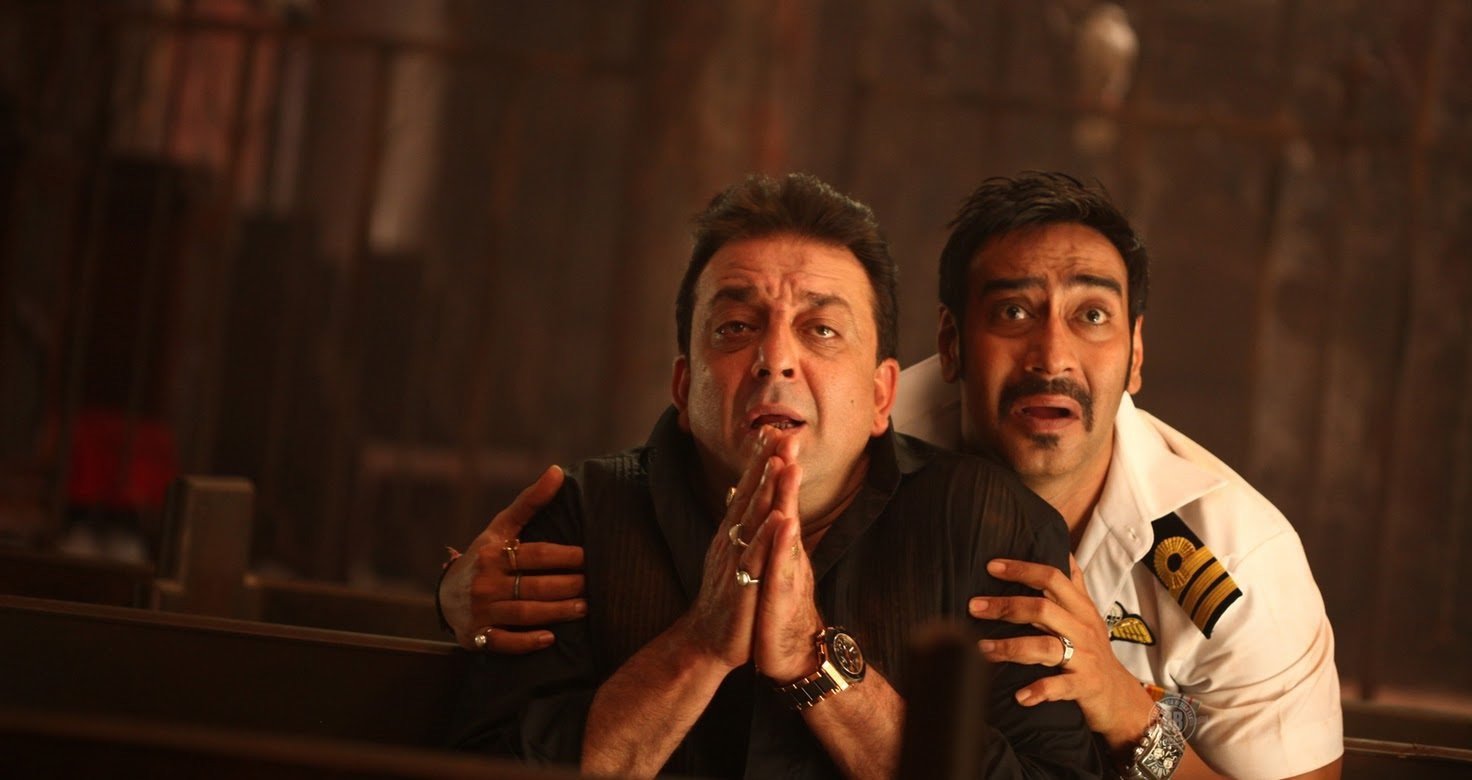 27. International Khiladi
Akshay Kumar is an 'international' don and Gulshan Grover is his biggest nemesis. And Gulshan also has three women as his bodyguards making him the most feminist villain ever. Though we can't give him any brownie points for it because if you mumble in awful Hinglish – I maaro you, You aaja idhar aur I pittai you – we ain't cutting you any slack!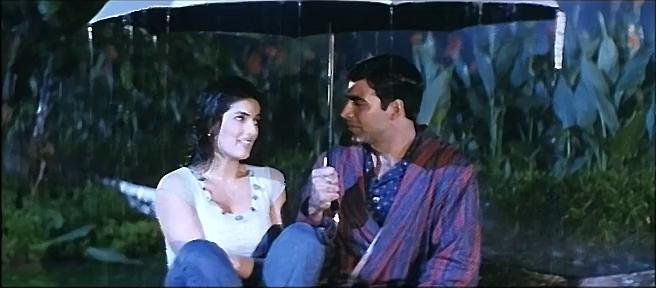 28. Pyaar Impossible!
In the film, Priyanka Chopra has a choice between Uday Chopra and Dino Morea. We're sorry for you, PC!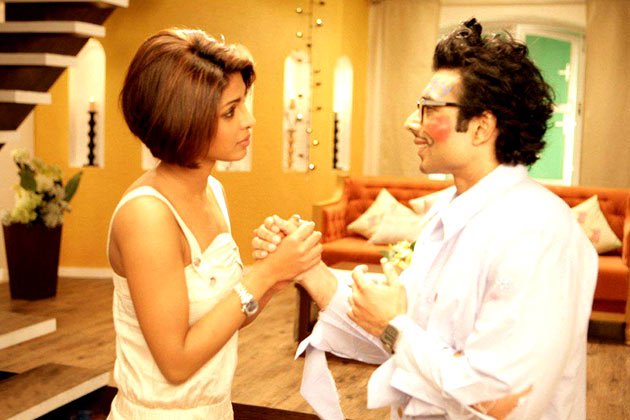 29. Neal 'n' Nikki
Uday Chopra is a womanizer (yeah, beat that!) and Tanisha is a silly girl desperately seeking love. This 'modern' love story only had kissing scenes, short clothes and sexist jokes in the name of progressive cinema.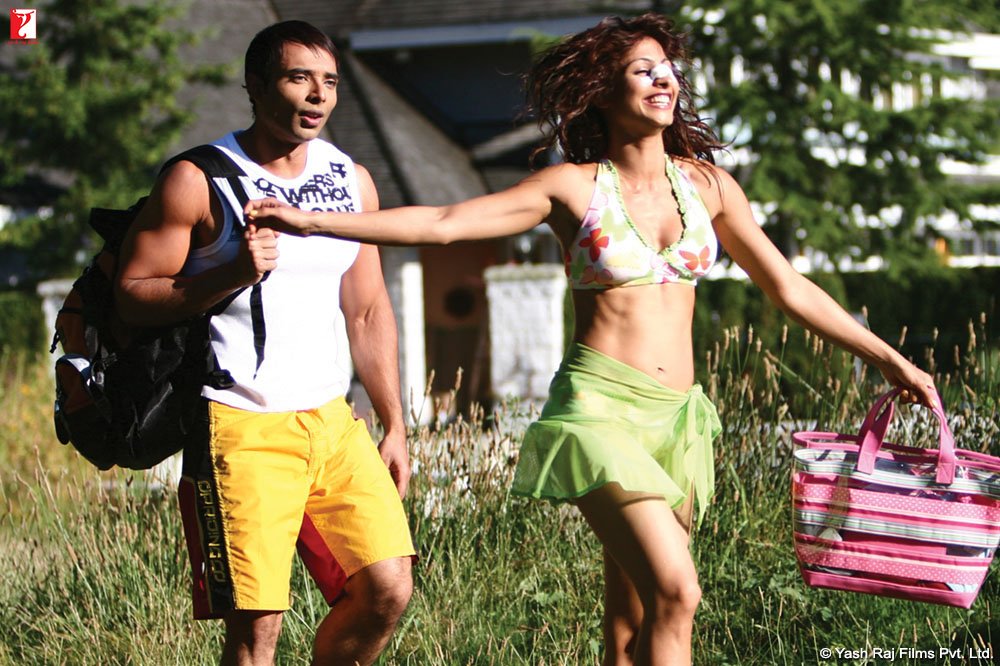 30. Jhoom Barabar Jhoom
This film turned bad to worse, every fifteen minutes. And WTF was up with Amitabh Bachchan's costume?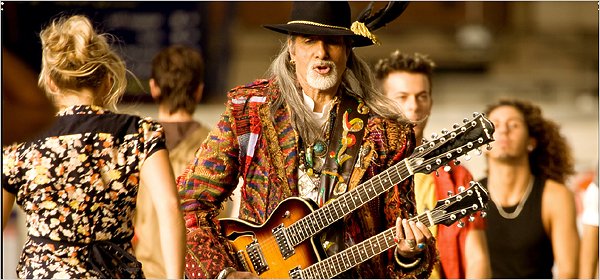 31. Thank You
When Irrfan is seen in such movies, you realise that there's a lot human beings can do to make money! 
32. Himmatwala 
One needs serious himmat to watch this one. But Ajay Devgan will make you laugh, just not intentionally.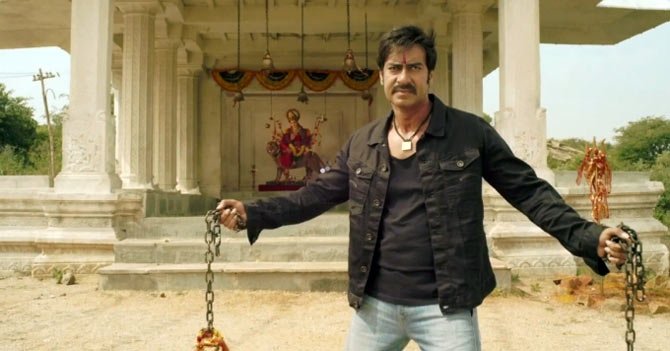 33. Rakht
A movie where there is tarot card reader who can foresee the future and helps find a missing lady. Amidst all this, there are multiple love stories and love triangles going on and in the end you realise that the 'missing' girl was dead halfway through the film.
34. Aiyyaa
Rani Mukherji smelling Prithviraj from all possible angles is the weirdest thing you'll ever see. Ever!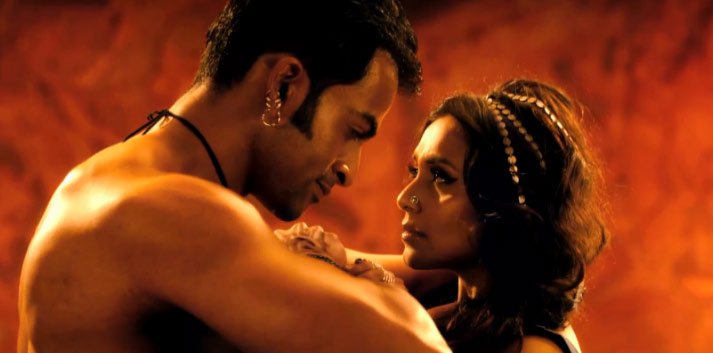 35. Rajkumar
This period film had two Naseruddin Shahs, one Anil Kapoor and one elaborate song featuring Madhuri Dixit taking a bath. What else? There's nothing else worth remembering!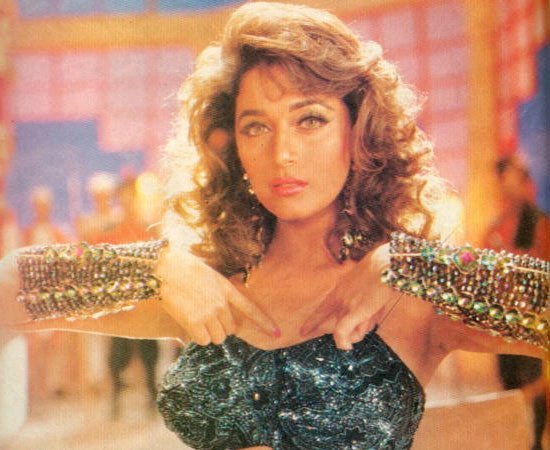 36. Saawariya
The film where Sonam Kapoor has a stalker chasing her everywhere, all in the name of love. And thankfully, she chooses to leave with Salman Khan in the end, ignoring stalker-boy Ranbir's advances for good. And BTW, the film is all blue. Like, totally blue!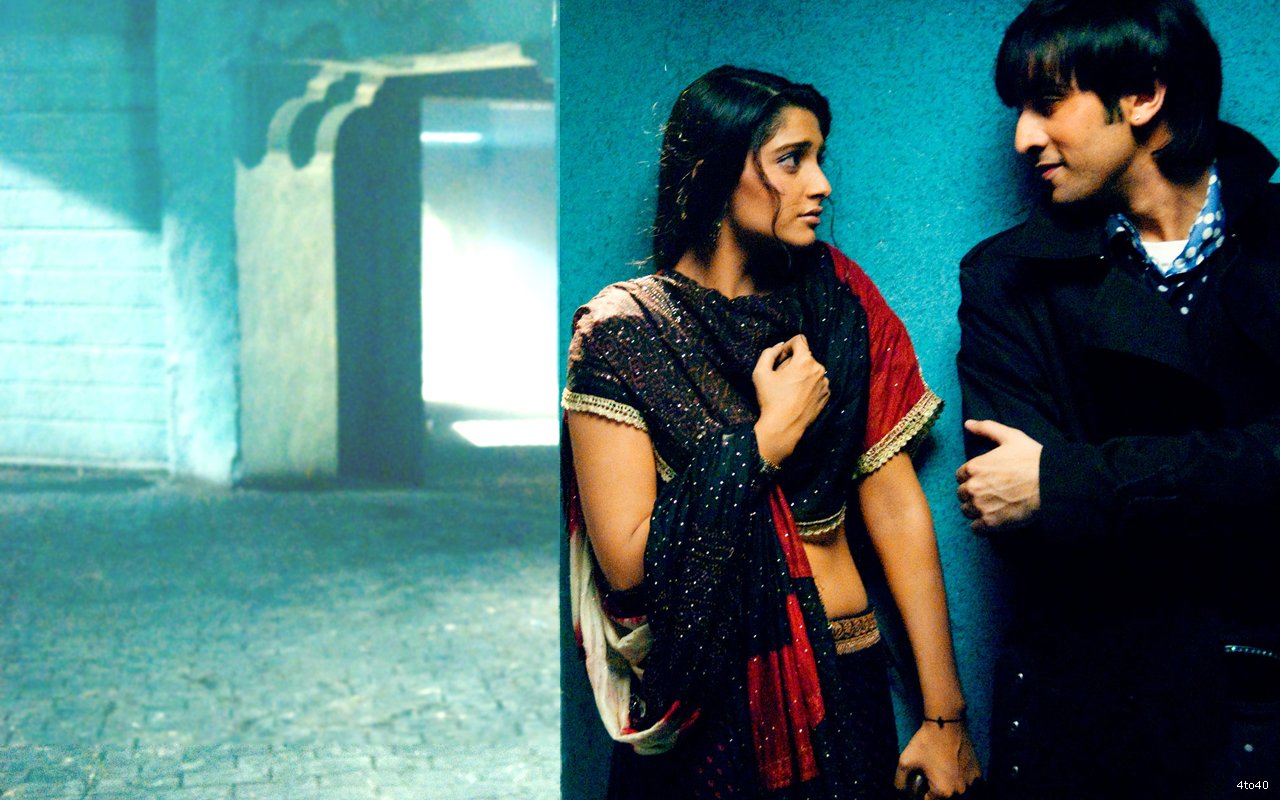 37. Shandaar
How about a not-so-shandaar movie with a shandaar friend on a shandaar evening? This one is so bizarre, you'd never know what hit you!.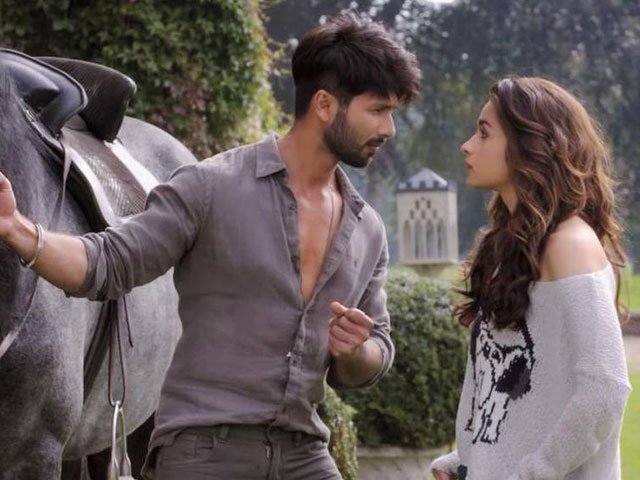 38. Action Jackson
In this film, Sonakshi Sinha thinks it is a sign of good luck if she manages to have a peek at Ajay Devgan's manhood. NO KIDDING! 
39. The Shaukeens (2014)
Three lecherous old men are pining for a girl who is busy pining for Akshay Kumar. There's also a song where Honey Singh will urge you to take a puff and feel the Manali trance.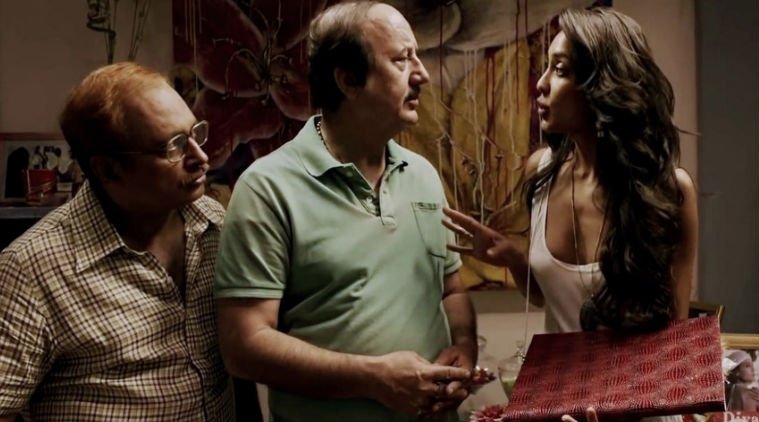 40. Bewafa Sanam (1995)
So the guy in the film is Gulshan Kumar's brother and tried very hard to make it as a hero. Unfortunately, his 'acting' skills thankfully stopped him from becoming the next big thing. 
Yes, we're talking about Krishan Kumar. And the jewel in his crown is Bewafa Sanam!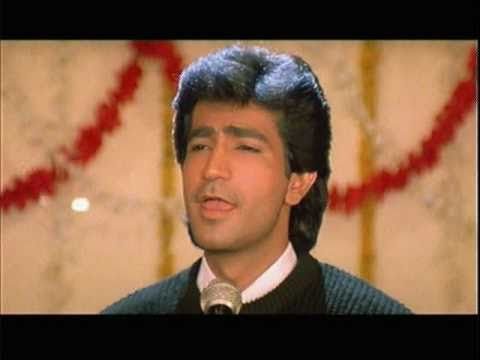 Sridevi plays a fairy who comes to Earth to save a boy from being bullied. It's a snooze fest that makes you wonder just how horribly lame a Hindi film could get. 
PS: The story idea for this film was written by Salman Khan himself.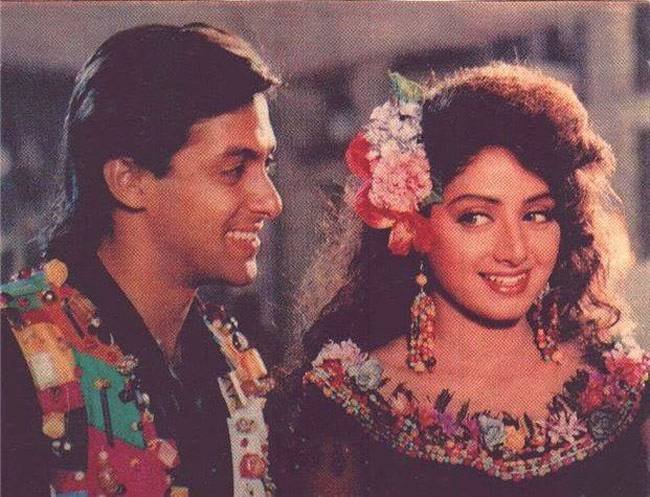 42. Chura Liyaa Hai Tumne 
That the film has Zayed Khan, Esha Deol, Gulshan Grover, Rakhi Sawant and Salil Ankola in the cast should be reason enough to watch this whodunit that isn't really much of a mystery. 
The only good thing? Mohabbat hai mirchi! 
43. Dariya Dil
Here, Govinda is Superman. Do you even need any other reason to watch this movie?
44. Chatur Singh Two Star
When a film itself is calling it two star, can you really be blamed for hating it? If Sanjay Dutt's funny cop act doesn't make you laugh, Ameesha Patel's desperate attempt at being a seductress certainly will. 
 Yes, only friends can make this happen.