In an unfortunate incident in the early hours of April 29, popular model, actress and a TV host, Sonika Chauhan was killed in a car accident. Chauhan was accompanied by a Kolkata-based actor, Vikram Chatterjee, who was driving and sustained injuries during the accident.
Soon after the accident, videos of the car crash and other rumours started floating around. While some alleged that the car was speeding at 120 kms/hr, others maintained that Vikram was driving under the influence of alcohol when the accident took place.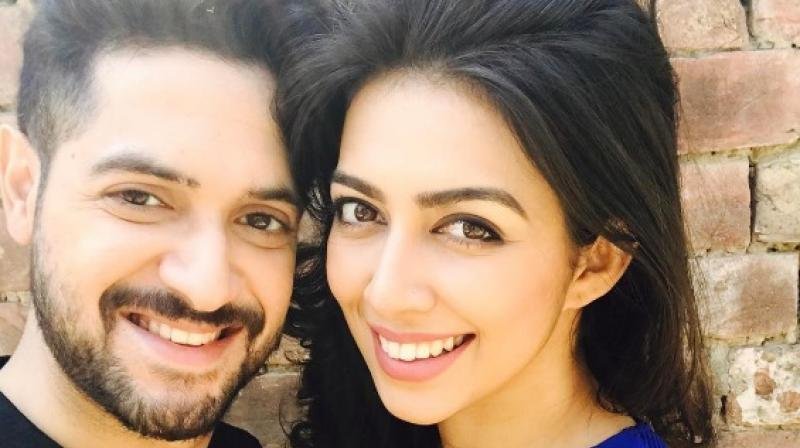 While the air is yet to be cleared on the case, here's what all has happened so far in the case.
April 29, 2017
A Toyota Corolla Altis crashes into a pavement on the Rashbehari Avenue in Kolkata around 3.30 am.
According to The Telegraph, the car hit the pavement and a store before spinning and coming to a halt near the Lake Mall.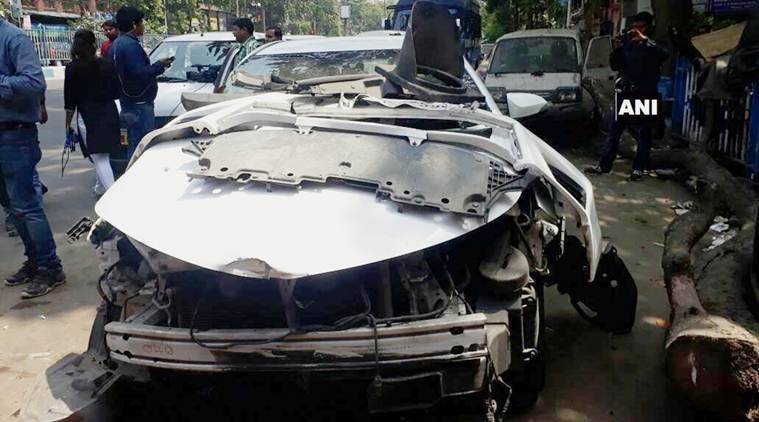 Both Sonika, 28 and Vikram, 30 were returning from a party when the accident took place.
Vikram and Sonika, who were in the driver's seat and front seat respectively, were brought out from the mangled car by locals and rushed to a private hospital, police said. While Sonika was rushed to Ruby General Hospital on EM Bypass, she succumbed to her injuries and breathed her last around 4.50 am.
On the other hand, Vikram sustained injuries on his head and other parts of the body.
April 30, 2017
A team of forensic experts conduct tests on the car which met with the accident.
"The experts have inspected the vehicle while trying to get an idea about the speed of the vehicle when it met with the accident. We have also conducted a review at the accident site and collected samples from there also… We are checking the parameters to ascertain whether the car was over speeding or not," a senior officer of Tollygunge Police Station said adding that there were three impacts on the car.
Police, who have started a suo moto case in the incident and slapped cases of rash driving, causing death by negligence and causing grievous hurt by endangering personal safety of others against Vikram, was also keen on talking to him to get a clear idea about the incident.
May 3, 2017
Kolkata police serve a notice to Vikram in connection with its probe into the accident.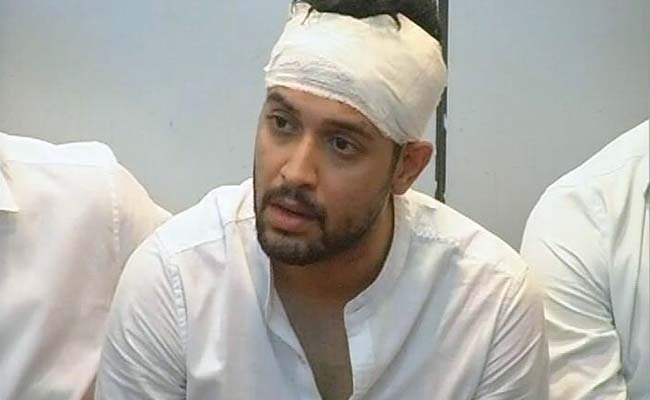 According to a senior officer of Tollygunge Police Station, Vikram, who was himself injured in the accident and admitted to a hospital, was handed the notice to appear before the investigating officer within three days.
The actor was released from a private nursing home on May 3 afternoon.
May 5, 2017
A city court grants bail to actor Vikram Chatterjee after he surrendered in connection with the accident.
Vikram, who assured the court that he would cooperate with the police in their investigation into the accident, was granted bail against a personal bond of Rs 1,000. Vikram, who was himself injured in the accident, had been booked under a suo motu FIR by Kolkata Police followed by a complaint by Sonika's family.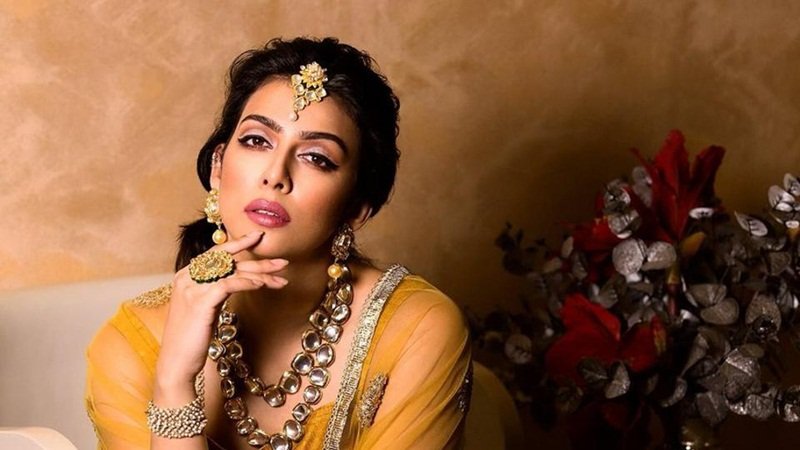 Both the cases were tagged together as different sections relating to causing death due to negligence, rash driving and causing grievous hurt by endangering personal safety of others were slapped against Vikram.
The court directed the actor to appear before it on the next date of hearing on September 1. 
May 5, 2017
Holding a press conference, an emotional Vikram says that he wished he had died in place of Sonika.
Talking about the irreparable loss done due to loss of Sonika's life, Vikram adds that Sonika was an integral part of his life and goes on to clarify about the accident.
Times of India reports Vikram in the conference saying that he was "neither drunk nor speeding" at the time of the accident. Refuting rumours of speeding, Vikram added that the car was not at all speeding.
"Since the day I felt aware of what had happened, I have been wanting to speak. First, the doctors said, I can't speak because I'm under severe stress and trauma. Truth is, I wanted to speak. Yesterday when I was released, my parents didn't let me speak because they too think I'm in trauma. But I need to address the media and record my statement with the police."
Notably, Sonika's mother, Sharon Chauhan was told about the accident around 9am on April 30, reports NDTV. On being asked as to why did Vikram not inform them earlier, he said, "I didn't have a phone, neither mine nor Sonika's. They were left behind in the car. And I could remember only two numbers, my father's and a close friend's. I called them." 
May 7, 2017
A report by Times Now presents an eye-witness account of April 29. The woman, who did not wish to be named said that Vikram was "blatantly lying" when he said that he wasn't drunk. Supporting her claim, she also provided a video which shows Vikram drinking a few hours before that accident took place.  
Many of Sonika's other friends like Navonil Das and Satarup Pyne in their respective Facebook posts blamed Vikram for their friend's death and highlighted that he was indeed drunk when the accident took place. 
A student of La Martiniere for Girls, Sonika was a prime time host for Big Boss Bangla. Apart from that, she was also the host for Pro Kabaddi league and was a popular face in the fashion industry. 
Vikram, on the other hand, made his debut in Mainak Bhowmik's movie Bedroom and has acted in movies like Elar Char Adhyay, Ami Aar Amar Girlfriends. 
(Feature image source: Instagram)