Last week, an Assamese film, Local Kung Fu 2,  released to packed halls in Guwahati.  How does that become news, you may ask. Aren't films made to draw in crowds?
Yes, but for an industry that produces less than 30 films a year on average, a hit is a much-needed shot in the arm. "We are overshadowed by Bollywood. It's like a monster that's eating up our industry," says Assamese filmmaker, Bani Das,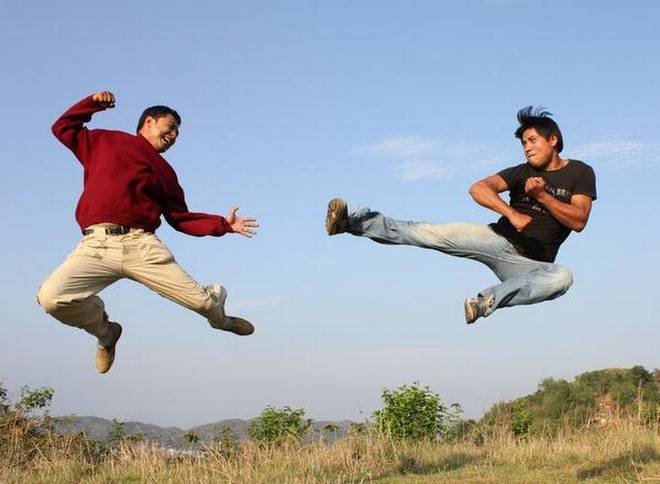 Which is why, the sight of  crowds thronging cinema halls of Guwahati was "special" for director Kenny Basumatary. "I feel vindicated. It's a sequel to our earlier film which was made a cult classic through pirated DVDs. This film is entirely made by local talents and is crowdfunded. We really struggled a lot to make it," Basumatary says.
In this report, Scroll says that for most of its 125-minute running time, Local Kung Fu 2 is a laugh riot and the film is primarily directed at an under-30 audience. The film was also lauded by the national press for its sensitive portrayal of a gay protagonist.  
Yet, this Thursday, Local Kung Fu 2  will be neatly swept out of almost all cinema halls of the state. The reason, a monster called Baahubali 2.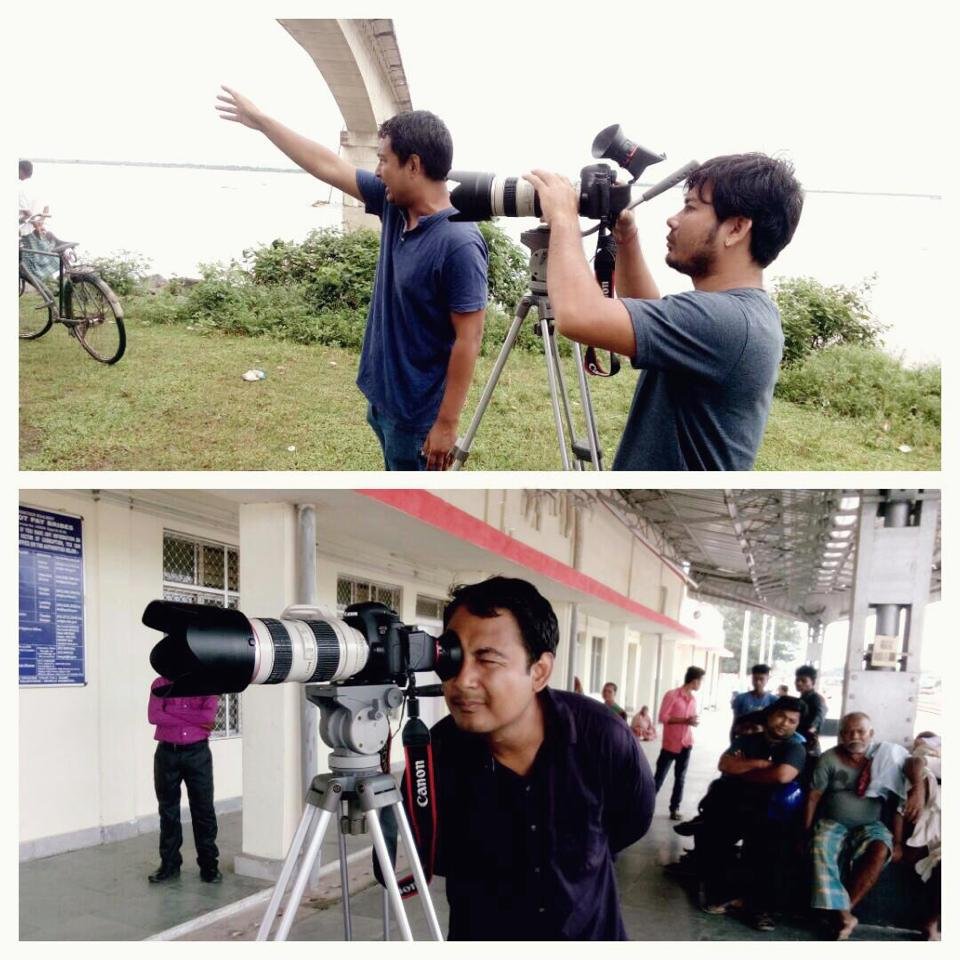 "They have reserved all shows for Baahubali 2. Our film has to be taken off the halls in Guwahati, Tezpur, Dibrugarh and other major cities of Assam simply because all Baahubali 2 needs more shows. This, despite the fact that we had almost 100 percent occupancy over the weekend and 70 per cent occupancy on weekdays," says Basumatary. 
Apparently, this is not the first time this is happening. "All the halls are booked by Hindi films distributors. There is no space for us at all. My last film, Raag, co-starring Adil Hussain and Zerifa Wahid, was running successfully until these distributors decided to stop the shows and gave it to Gunday," says Basumatary. 
On Tuesday, Basumatary put up a video appeal on Facebook to talk about the dire situation of the Assamese film industry and how people need to stand up to protect local films. 
"We can't take this lying down. A few shows won't affect Baahubali 2 and its producers but for us it will make a huge difference," says Basumatary. 
Members of the Assamese film industry, have decided to stand by Basumatary. "The whole attitude towards Assamese cinema has to change . At times, a successful Assamese film is taken off the theatres but a flop Hindi film is not touched. Begum Jaan, which is not making as much money as Local Kung fu 2, is still running in theatres," says Zerifa Wahid, a renowned Assamese actress. 
Producer Shanaab Alam films that the government should take more concrete step. "In an open and fair market situation all kinds of films should be able to, and allowed to, find their own audience, and sustain themselves. And, all kinds of films can co-exist and survive together, as it has been witnessed in rest of the country," says Alam. 
ScoopWhoop News wrote to Arka Media , the producers of Baahubali 2 for their comments on the controversy. We are still awaiting a reply. The copy will be updated when we get a reply. 
Feature Image by Puneet GAur