There is no denying the fact that no one got situational comedy like director Hrishikesh Mukherjee did. He managed to create situations that were relatable, yet hilarious. And he managed to do that without resorting to sleazy lines or slapstick comedy. Tropes that a lot of 'comedy' movies rely on these days. 
Which is why we are revisiting some of the finest comedies by Hrishikesh Mukherjee, that may belong to our parent's generation, but that are timeless in their humor: 
1. Guddi
The movie chronicled the story of a young girl unable to differentiate between the world of cinema and real life. Written by Gulzar, the movie starred Dharmendra, Jaya Bachchan, and Utpal Dutt, and is a lighthearted comedy that you can enjoy anytime.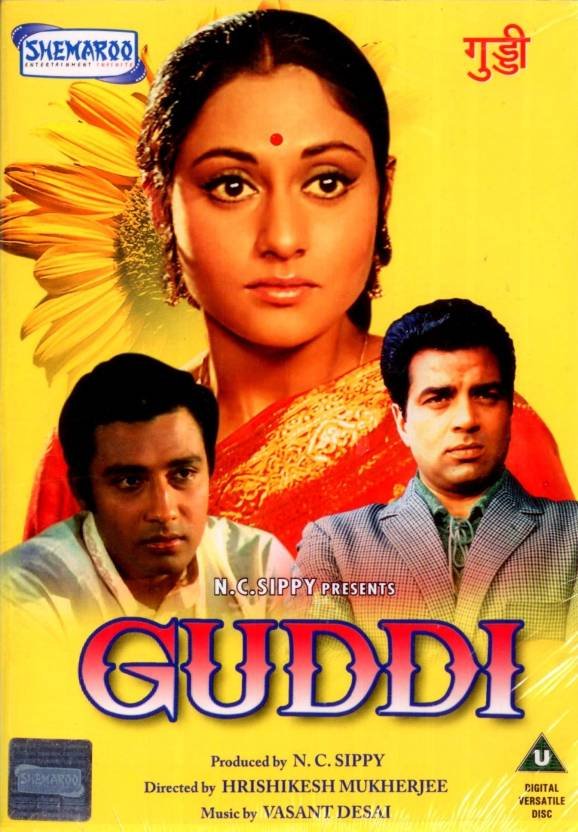 2. Bawarchi
This family-oriented comedy-drama beautifully and comically explored the highs and lows of living in a joint family. Despite having characters that definitely needed a few lessons in morality, the movie did not rely on obscenities, crass jokes, or melodrama to get the point across. A classic Hrishikesh Mukherjee drama if there ever was one.
3. Chupke Chupke
This is without a doubt one of the most famous romantic comedies of Bollywood, and rightfully so. With a stellar starcast of Dharmendra, Sharmila Tagore, Amitabh Bachchan and Jaya Bachchan in lead roles, the movie did not have a single scene or dialogue that was out of place. The humor in the situation was genuine, even if tinged with familiarity. And the actions of the characters were endearing, even when their intentions were not entirely noble. 
And the absolutely amazing soundtrack deserves a special mention – talk about timeless melodies. 
4. Gol Maal
If there was ever a movie that defined a laughter riot, it would have to be Gol Maal. And despite Bollywood's attempt to recreate the magic by using a similar plotline, it never could happen. The brilliant story was enhanced with fantastic performances by actors Amol Palekar and Utpal Dutt.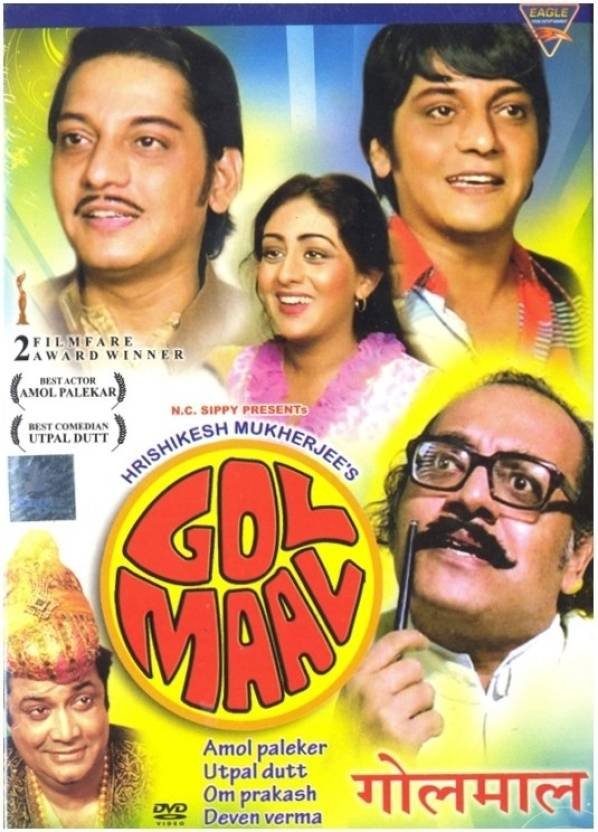 5. Khubsoorat
Comedy, family values, romance – this movie had it all. The story of a vivacious, young girl who changes the stern and sensible matriarch of a family is still fun to watch. Flawless performances by actors like Rekha, Ashok Kumar, and Rakesh Roshan just added to the charm of the movie.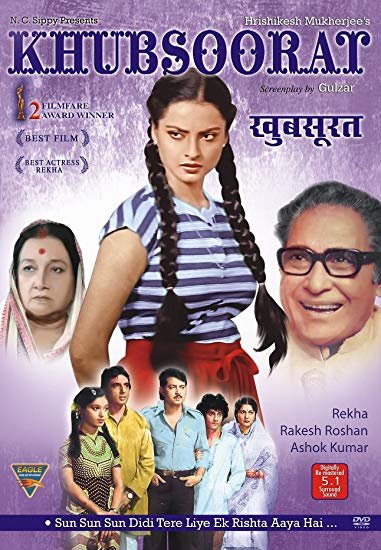 6. Buddha Mil Gaya
One of Hrishikesh Mukherjee's earlier films, this was not as popular as his later movies, but that does not mean that it was any less hilarious. The tale of two men who pose as kins of a wealthy elderly man for obvious reasons is full of comic potboilers and ironical twists. With Om Prakash, Navin Nischol and Deven Verma in lead roles, the movie is definitely a classic.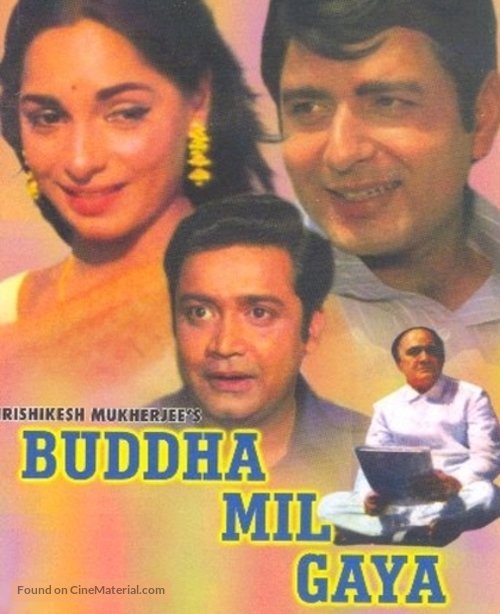 7. Kissi Se Na Kehna
With a star cast that included Farooq Shaikh, Deepti Naval, and the comic timing expert Utpal Dutt, this was a lighthearted comedy ideal for family nights. While Utpal Dutt played the role of a rigid father with a charm that lit up the screen, the simple chemistry between Farooq Shaikh and Deepti Naval was only aided further by the expert direction of Hrishikesh Mukherjee.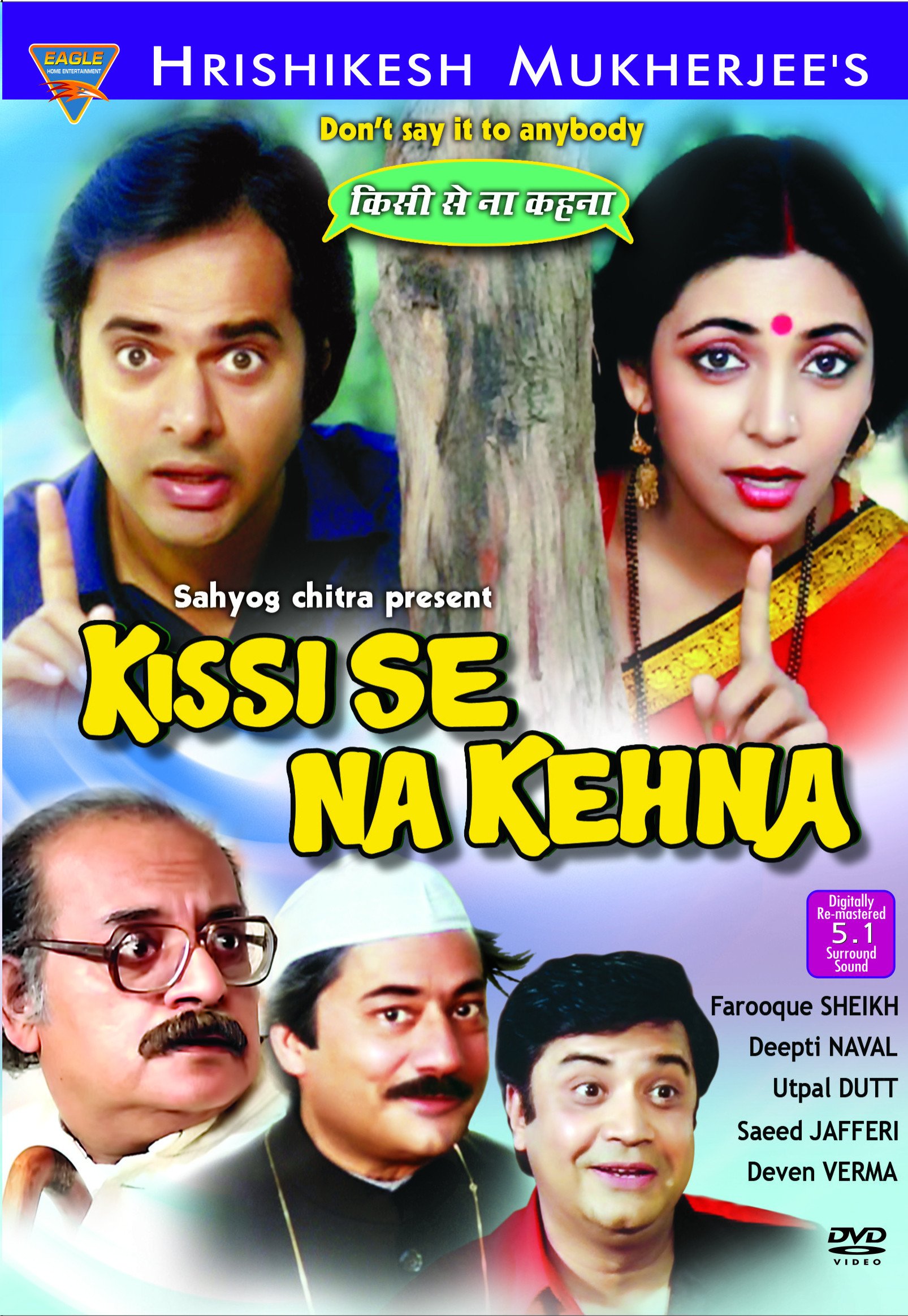 8. Naram Garam
This was Hrishikesh Mukherjee's third family comedy in a row, and just like his previous two movies (Gol Maal, Khubsoorat), this too was aided by superb performances and a funny storyline. As always, Utpal Dutt and Amol Palekar were naturally proficient with their comic timing, but a plausible story and honest comic gags doubled the fun.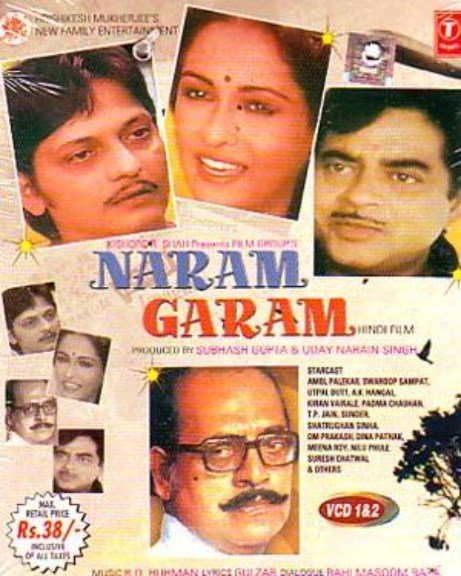 9. Rang Birangi
Despite the fact that Utpal Dutt was a constant fixture of Hrishikesh Mukherjee's comedies, his role in the movie as Police Inspector Dhurandhar is still considered to be one his finest performances. A classic tale of rekindling the dying romance in a marriage, this is one of Bollywood's best situational comedy.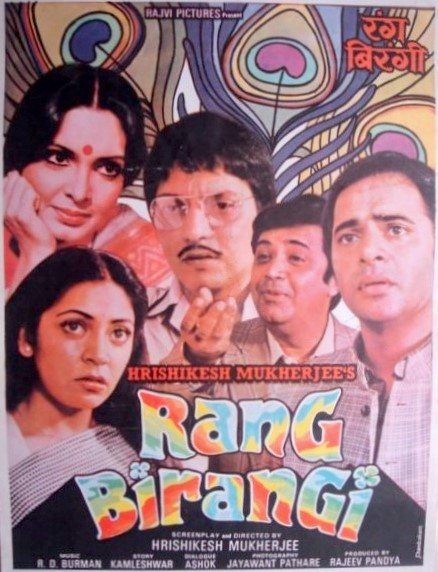 Seeing our everyday lives take a comic turn on the silver screen was a joy like no other. And we don't have a lot of movies that manage to do that today. Thankfully, we still have gems like these.