"Ae Babu Moshai, zindagi aur maut toh uparwale ke haath mein hai. Use na aap badal sakte hain na main." 
These lines from the last scene of the Rajesh Khanna & Amitabh Bachchan-starrer Anand are probably one of Bollywood's most profound ones. 
The film brought to light the inevitable truth of life. As the dying man, Rajesh Khanna brilliantly underplayed his emotions and even though throughout the film, the audience knew of his character's end, when he dies on screen, it is impossible to hold back your tears.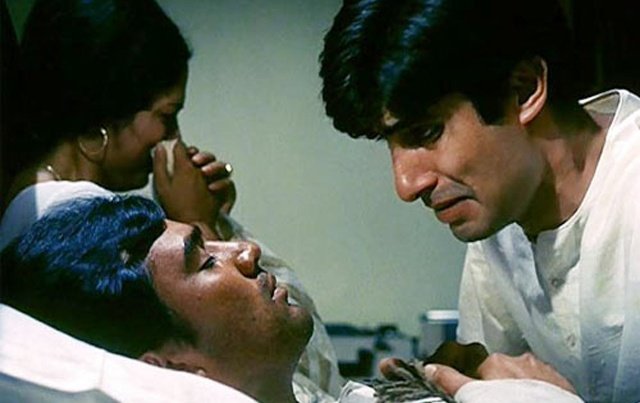 Anand is easily Hrishikesh Mukherjee's most popular film. 
It is the story of a spirited man who is suffering from a terminal disease.  But his love for life doesn't cease even after he gets to know that he is standing at the cliff that will inevitably lead to his death. However, it is not a sad film. Melancholic, yes but Anand makes you smile just as easily as it makes you shed tears. 
Such was the directorial genius of Hrishikesh Mukherjee that even in a film that surrounds around a man's death, he doesn't resort to the obvious emotional drama.
He lets you live in the moment while constantly reminding you that "Zindagi kaisi hai paheli haaye, kabhi yeh hasaye, kabhi yeh rulaye."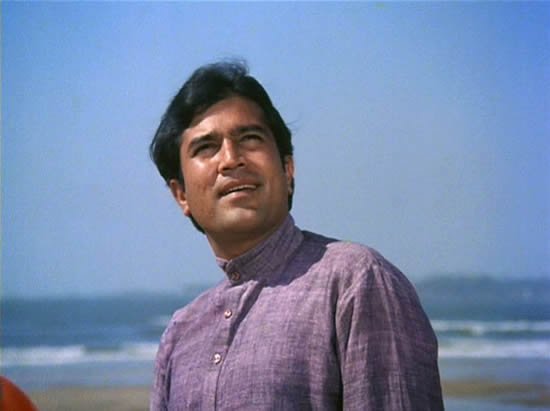 While Anand remains one of his cult films, Hrishi Da (as he was fondly called) was majorly known for introducing "middle of the road cinema". 
His was the mainstream cinema that was a mirror image of real life. His films were not about larger-than-life heroes and neither did they delve deep into philosophy. His heroes were neither the romantic lover boys nor the men who were fighting the system. 
He made films about middle class people who led simple lives.
The characters were relatable yet had traits that were unexplored. 
The costumes and sets in his films weren't carefully crafted but were simple and life-like. He would shoot films in his house, friends' houses and sometimes even at his producer's apartment. This wasn't done to prove a point of shooting at real locations but because he wanted to save money. He wouldn't allow his actors to give multiple retakes either. 
That being said, he gave his actors enough liberty to improvise their lines.
His comedy films like Gol Maal and Chupke Chupke were set in life-like situations. While one was about fooling a strict boss, the other was about duping an old man who likes to show off his knowledge.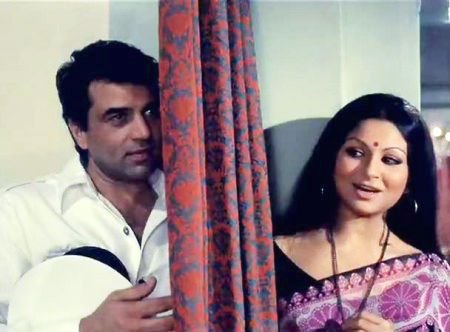 With films like Mili and Guddi, we saw the film maker's brilliance in the most nonchalant way. In fact, such was his expertise that the audience wouldn't even notice his expertise in scenes and just enjoy them. He'd get you involved in the movie, hold your attention and never let it wander on anything else but the moment on screen. 
With Bawarchi, he brings his audience into the corridor of a middle class family and yet, gives us a great perspective on the happenings of the household.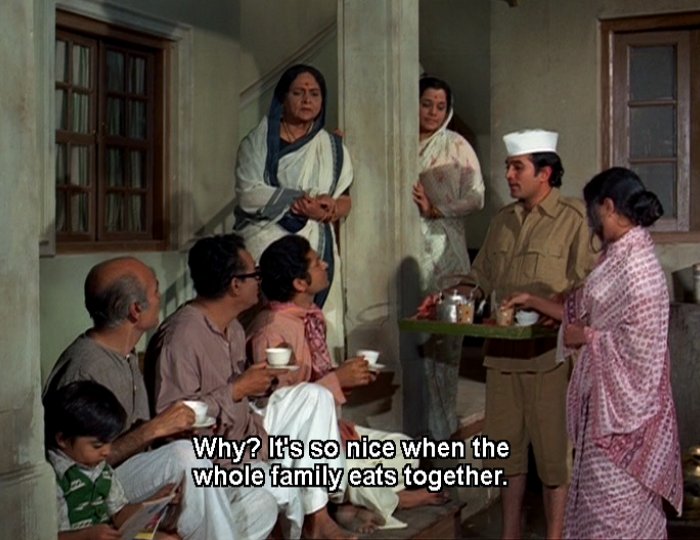 He didn't pause to show off his skills but his genius is sprinkled all throughout his films. 
You wouldn't want to dissect his films soon after viewing them because they leave you with a lingering emotion that overtakes one's critical side.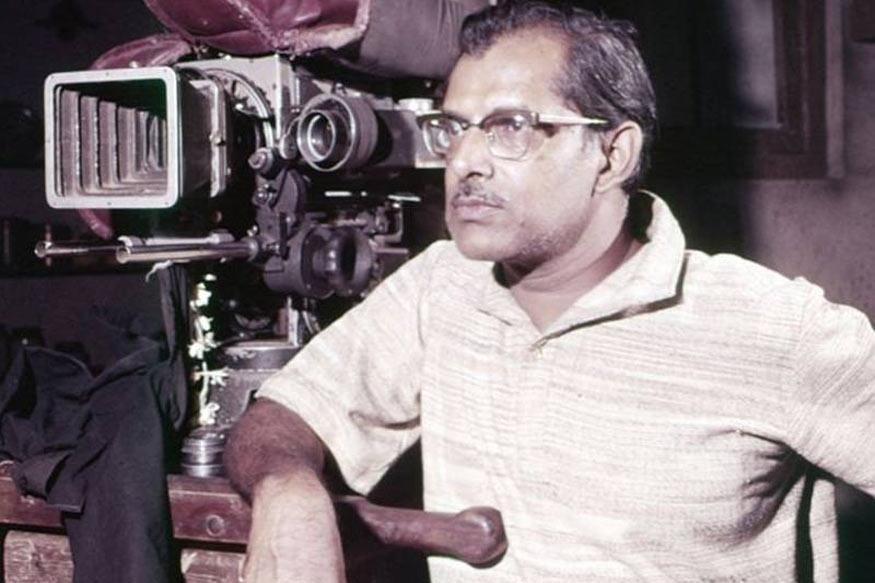 Hrishikesh Mukherjee was an editor first and a director later and thus, knew exactly what he wanted while shooting. He gave his actors the story of the film but what was to be done on the day of the shooting was revealed on that day itself.
While the director is known for his comedy films, that wasn't the only genre he excelled in.
With films like Abhimaan, Namak Haraam and Satyakaam, Mukherjee touched upon some truly complicated relationships in a matter-of-fact style. 
Abhimaan, for instance, was the story of a husband and wife who are struggling to keep their marriage together. Their ego clashes, sacrifices and even their love for each other is explored in a way that doesn't look glossy.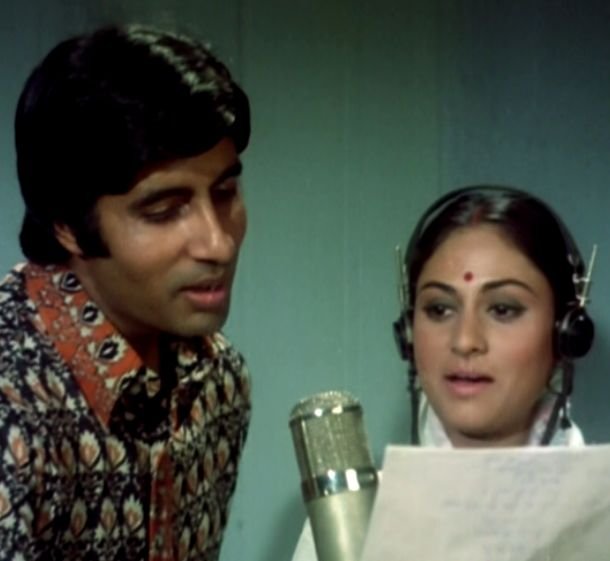 With Namak Haraam, the emotion of friendship is met with testing times when the class factor of the two friends starts becoming a problem. 
And with Satyakaam, he questions the morality that one wants to believe in versus the one that actually exists.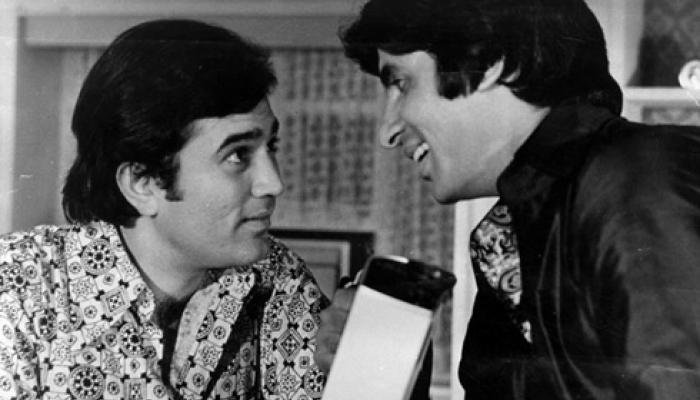 Hrishikesh Mukherjee will always be remembered for his films that stood strong when it came to emotions. Be it comedy or drama, his trademark style of exploring relationships that form the crux of our life can be studied across all his films. 
Neither overtly dramatic nor particularly simple and light, his films were just like life – real and honest. And that sets him apart from every director in Bollywood, ever!
With a career spanning over four decades, he has left a legacy in Indian cinema that will always be cherished.