The dirty laundry is going nowhere. It's out in the open and for everyone to see. Kangana Ranaut has continuously spoken about her alleged ex (Hrithik) in a series of interviews leading up to the release of Simran.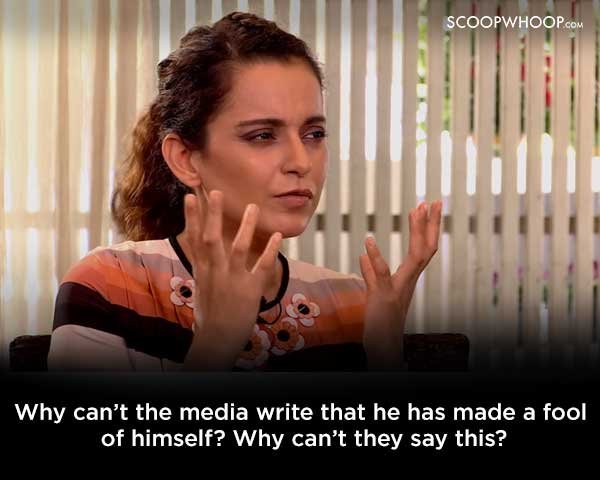 And now Hrithik Roshan has finally broken his silence on matter and has given his first television interview since the controversy broke out. 
In an interview with Republic TV's Arnab Goswami, this is what Hrithik had to say. 
When asked why he had finally decided to face the cameras after 3 years of controversy: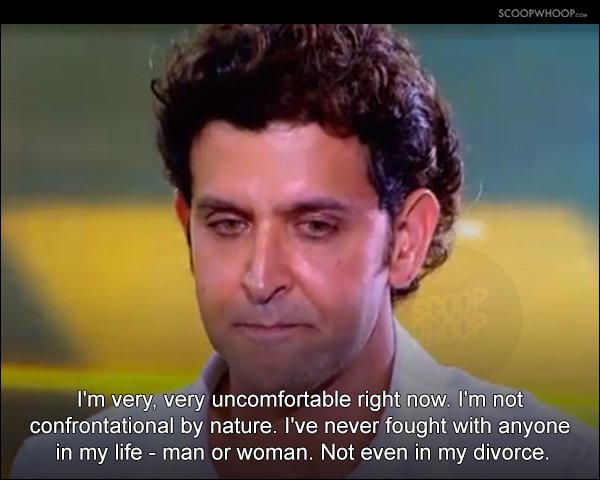 He clarified, he was only there to present his version of the story. Not to salvage his reputation.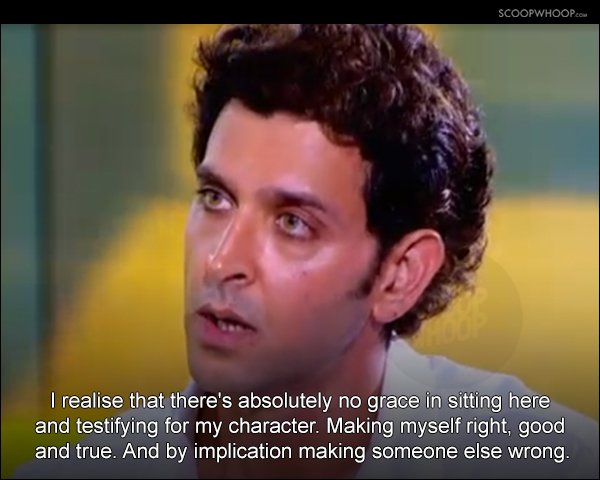 He mentioned how many people asked him to brush it off, since he was a star.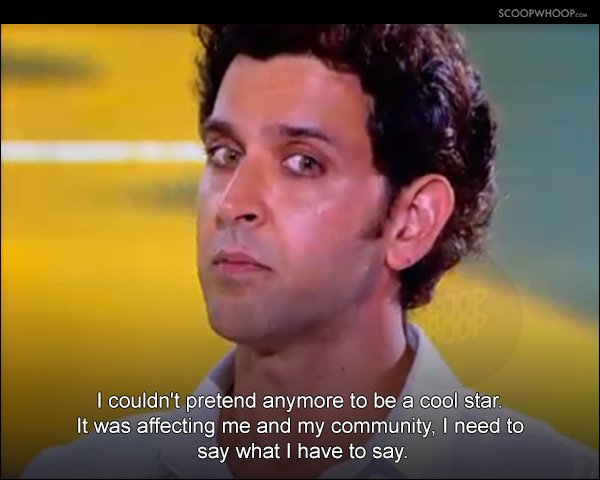 Hrithik said how they initially got along on the movie sets, because of their speech problem.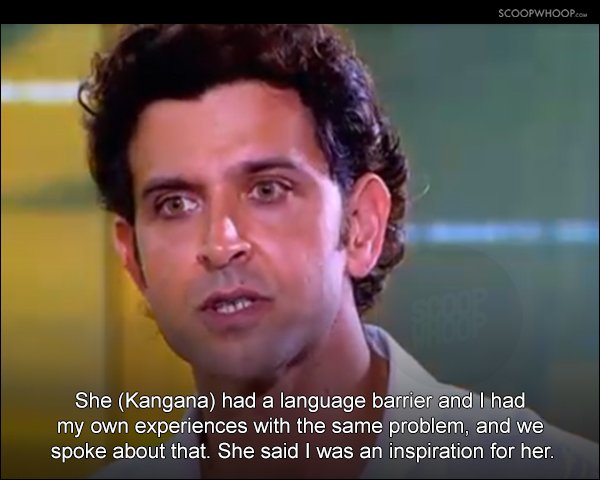 He said he wasn't sure about what he had said or done to give the impression of being romantic.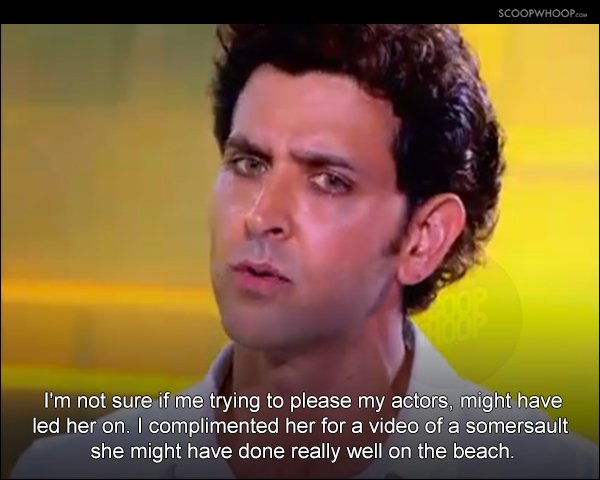 He recounted an incident after a party with the team of Krrish 3, which was slightly disturbing.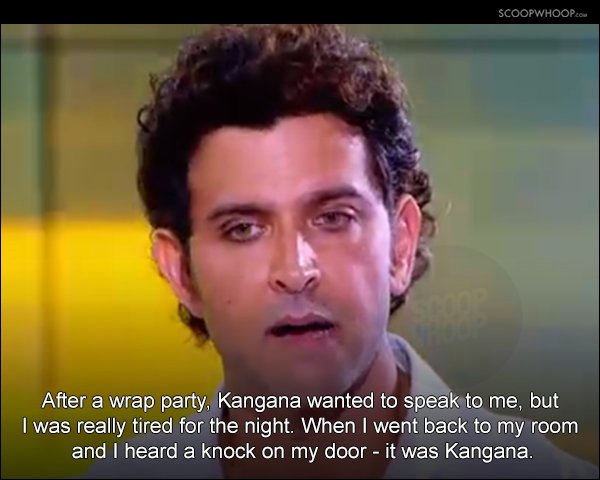 Arnab Goswami kept asking Hrithik about the 'proposal in Paris' which a close friend confirmed.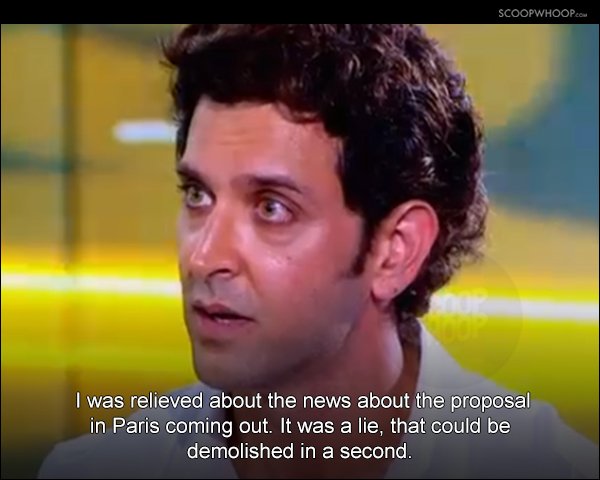 Hrithik refused to talk about anything that happened during the crisis, behind the scenes.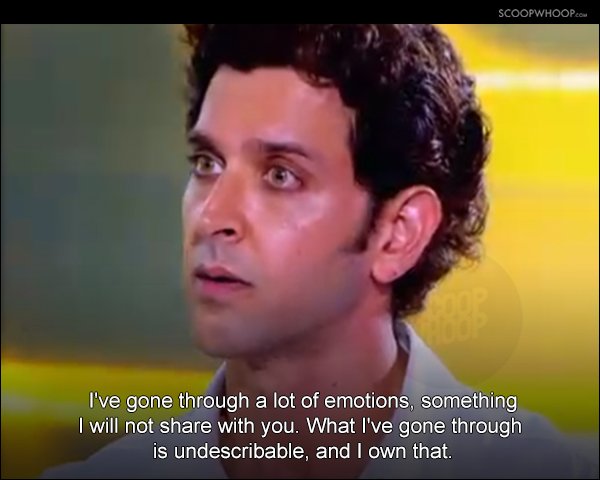 And then he spoke about the first time he met her, outside a movie-set.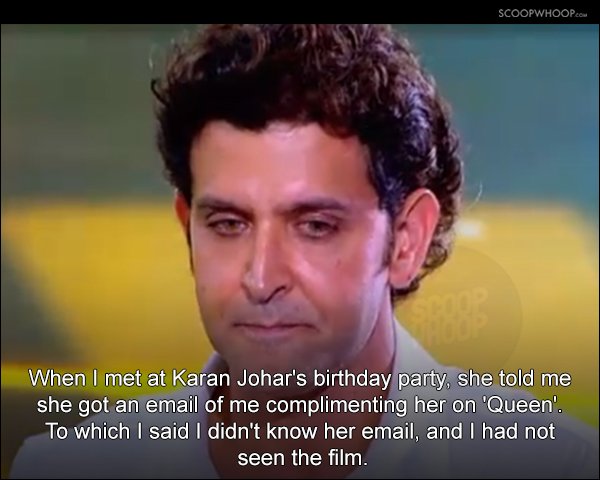 But the meeting didn't go well, as it ended with this…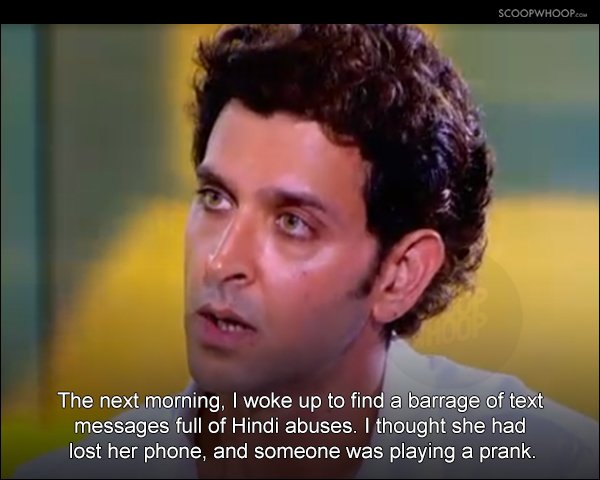 Hrithik explained his exchange of emails with Kangana's sister Rangoli, where she accused the actor of 'psychologically raping' her sister.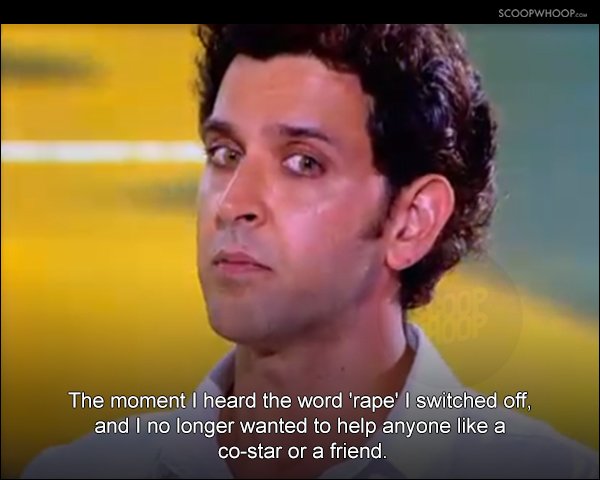 Repeated questions were asked why he'd chosen to not speak about it to the press for nearly 3 years.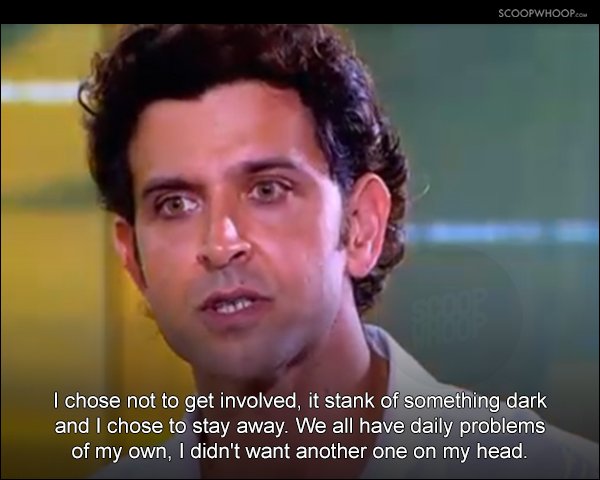 Or why hadn't he blocked her emails, if they were harassing him?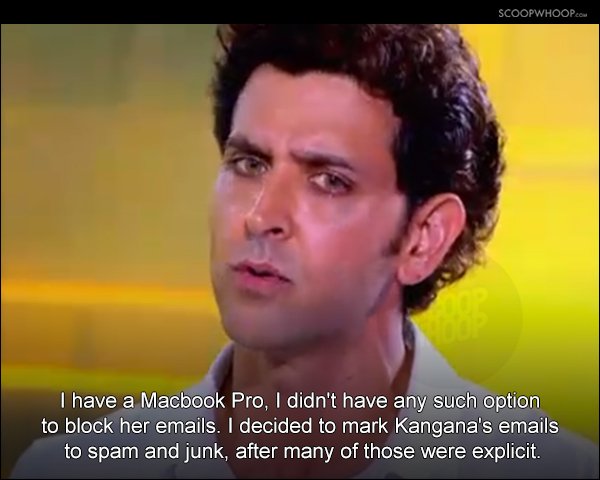 Hrithik thanked his Gods, saying he didn't want to dignify any email with a response.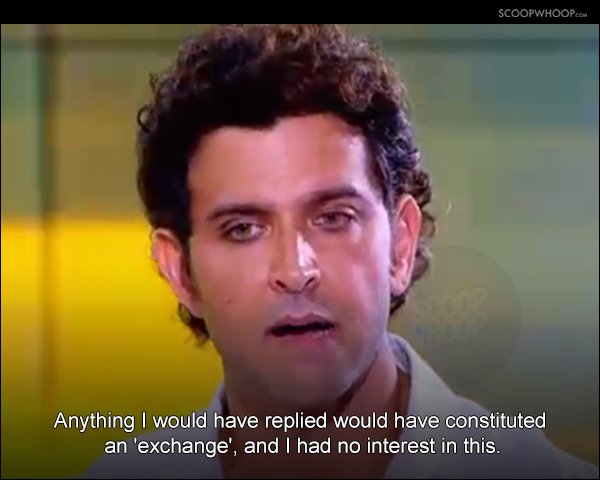 A lot of the emails he said contained explicit items – pictures, videos and even text. However, he refused to term them 'sensual'.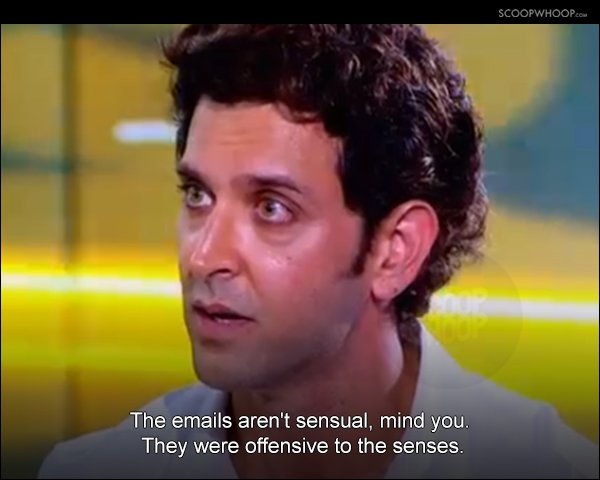 Arnab even asked Hrithik about the day when the emails finally stopped, and this was the reply: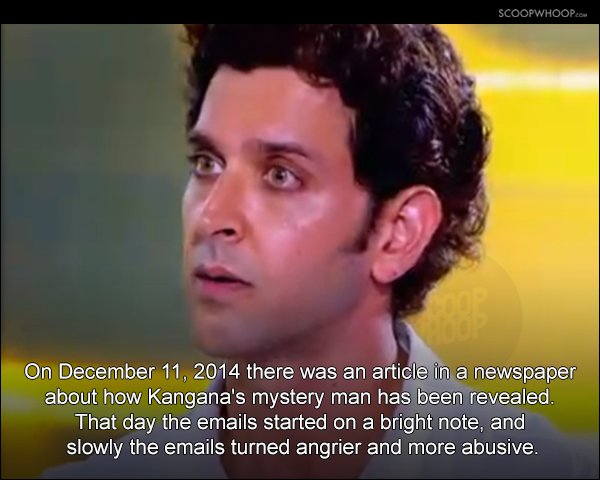 You can watch the whole interview over here.
Interesting to note how Hrithik never mentioned Kangana by name – he indicated to her, spoke about her as the 'lady' or Rangoli's sister.
Hrithik Roshan and Kangana Ranaut met on the sets of Kites and later co-starred with each other in Krrish 3. His last film was Kaabil while Simran, headlined by Kangana, released last month.