You have probably not heard of Angela Krislinzki, a Polish model-turned-actress who works in India. She has some 50 commercials to her credit along with a Tollywood film.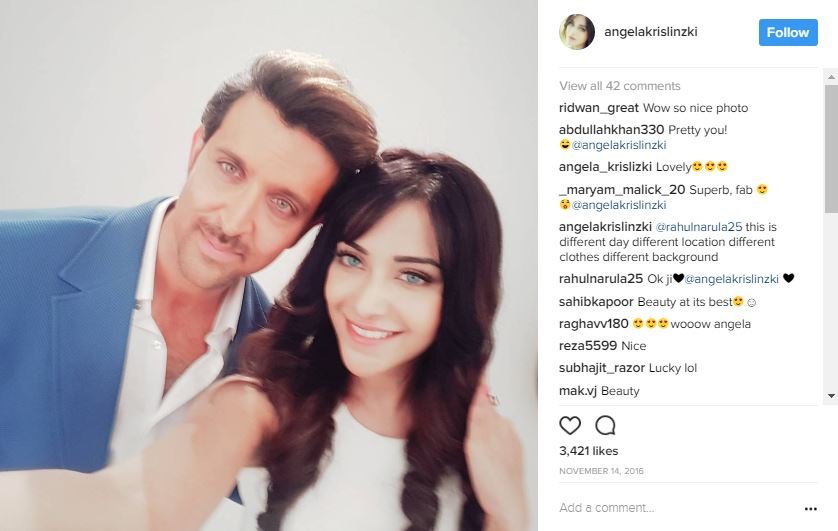 So it took many by surprise when the actress claimed in an interview to DNA that she is friends with Hrithin Roshan who is also apparently her 'mentor'. Krislinzki made the same claim in an Instagram post.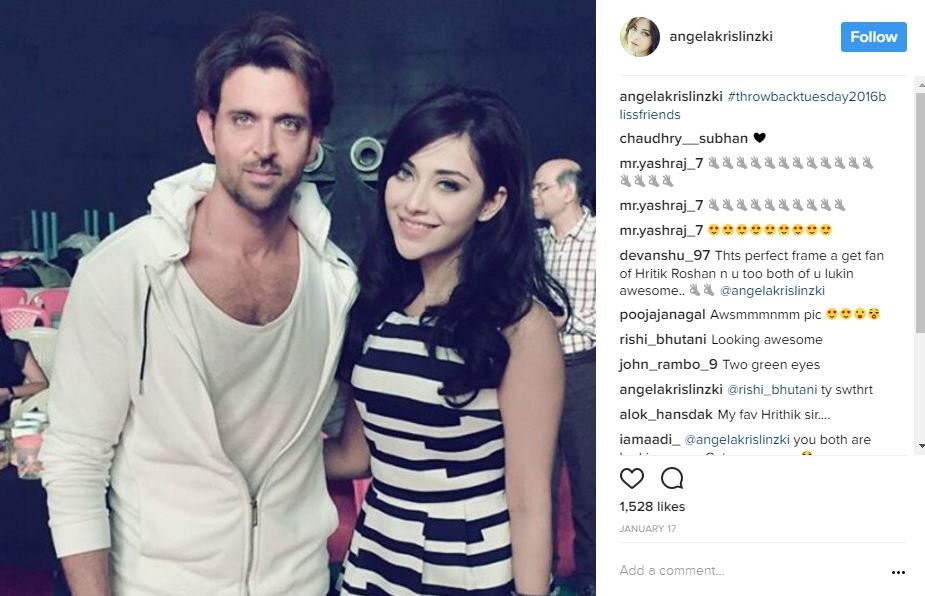 In the interview, Angela was quoted saying that Roshan had given her a few tips on acting in their very first meeting. She also claimed that in their second meeting last year, during the shoot of an advertisement, Roshan remembered all the conversations they had and assured her that the decision of signing a Tollywood film would help her in her career.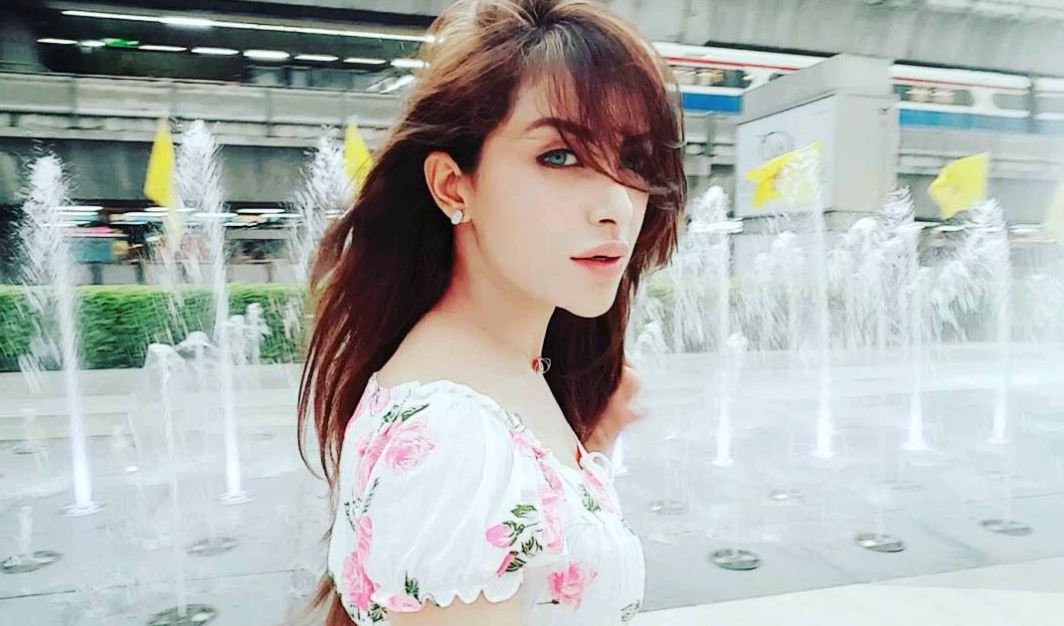 Expressing her desire to work with him again in future, the Polish actress also mentioned in the interview that they both rehearsed together for a day for a T-series musical video but Hrithik suffered an injury and the shoot was called off. 
Well, turns out her interview left not only the readers but even Hrithik surprised. The 43-year-old actor took to Twitter to refute the claims made by Krislinski.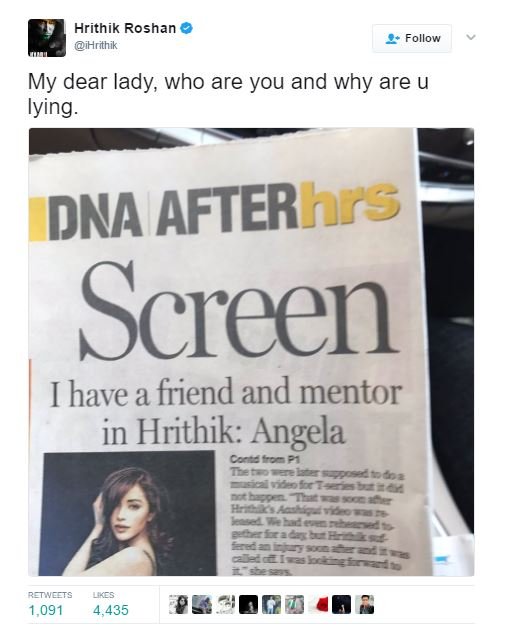 What is evident from Hrithik's tweet is that he certainly doesn't share the feelings that Krislinzki does about their friendship. Because he seems to have forgotten all about his commercials shot with the pretty actress.
Here's the first TVCs they both appeared together in : 
The second TVC was that for a deodorant:
But we don't really blame Hrithik for this as we are sure he doesn't remember all the people he has shot with in the past.
In case you want to know more about the actress' work in the advertising industry, here are a few commercials she has featured in in the past:
This one with Irrfan Khan:
Angela has also worked with Neil Nitin Mukesh for a Filmfare Magazine shoot: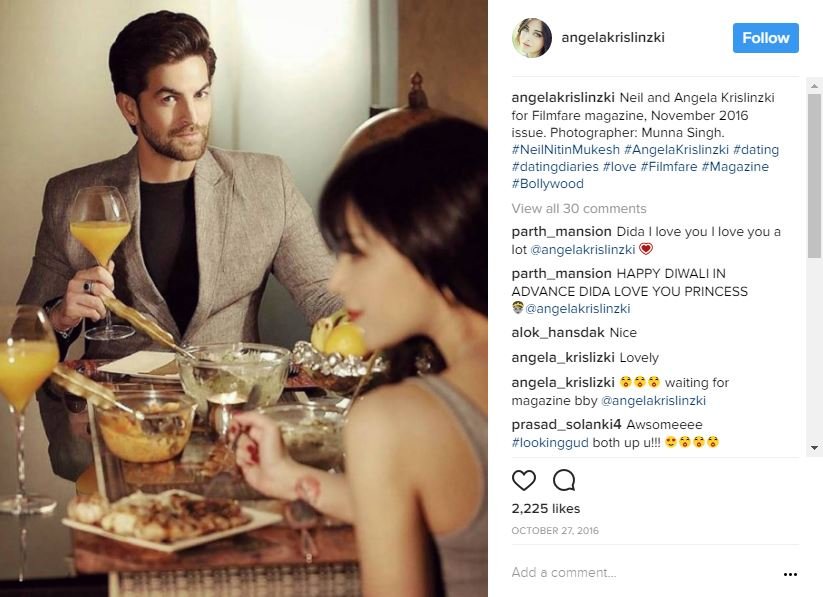 She also claimed to be friends with John Abraham in one of her posts: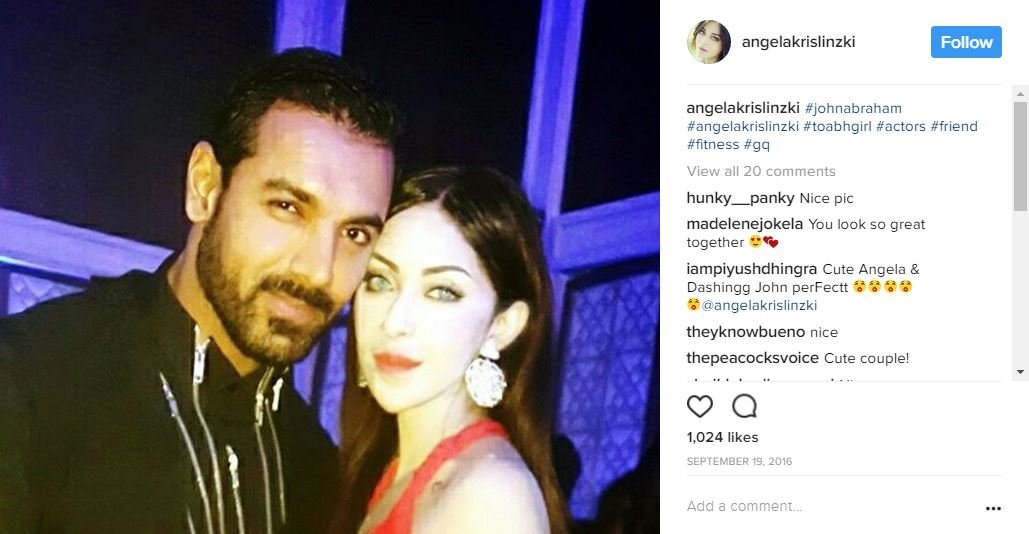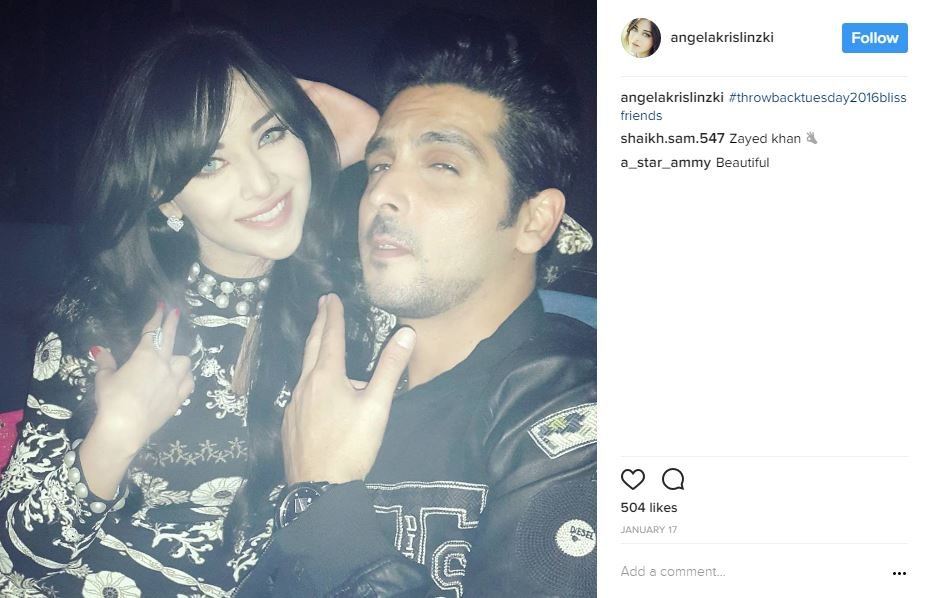 Fan-girling with King Khan.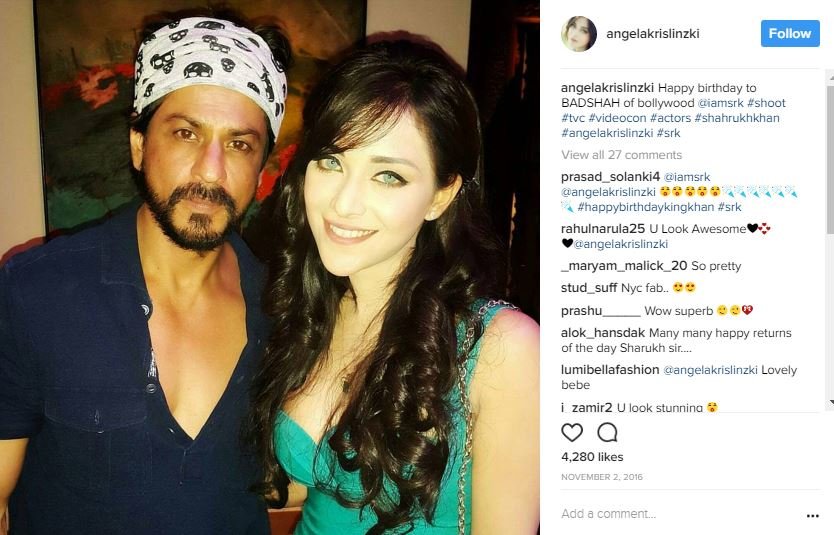 And here are other celebrities she got herself clicked with: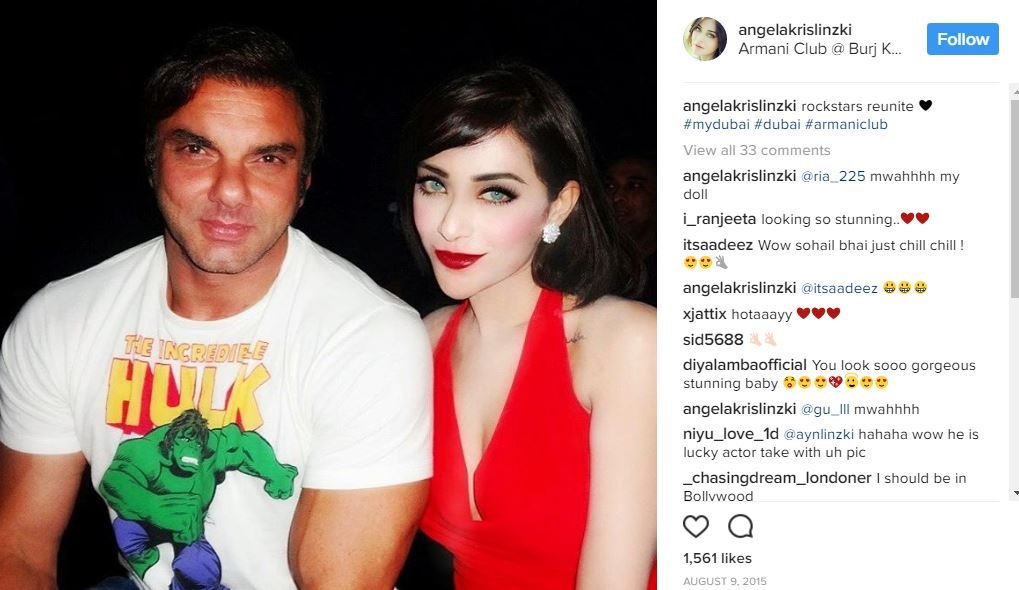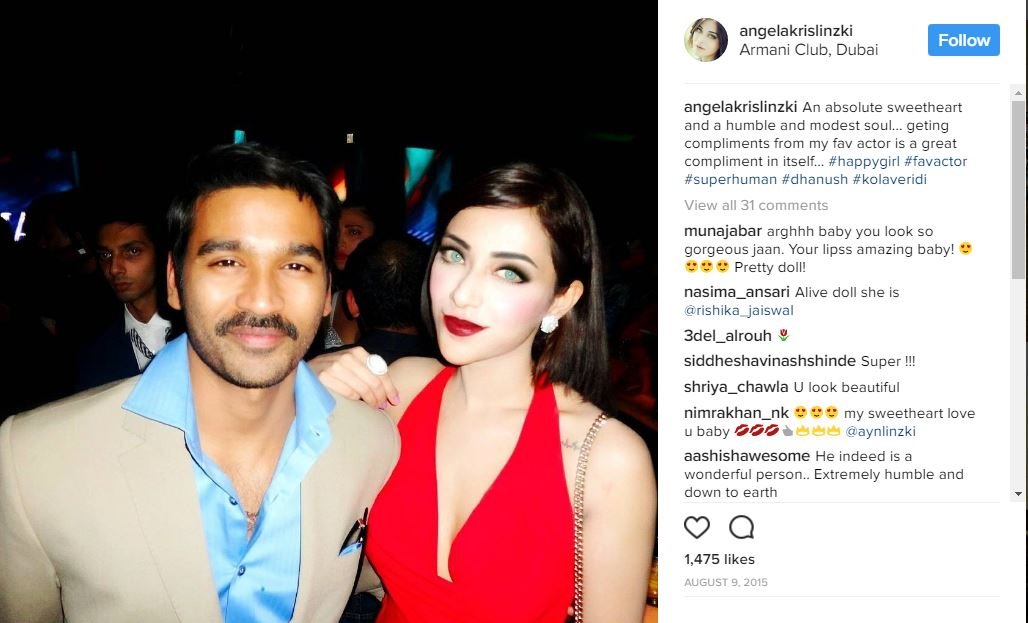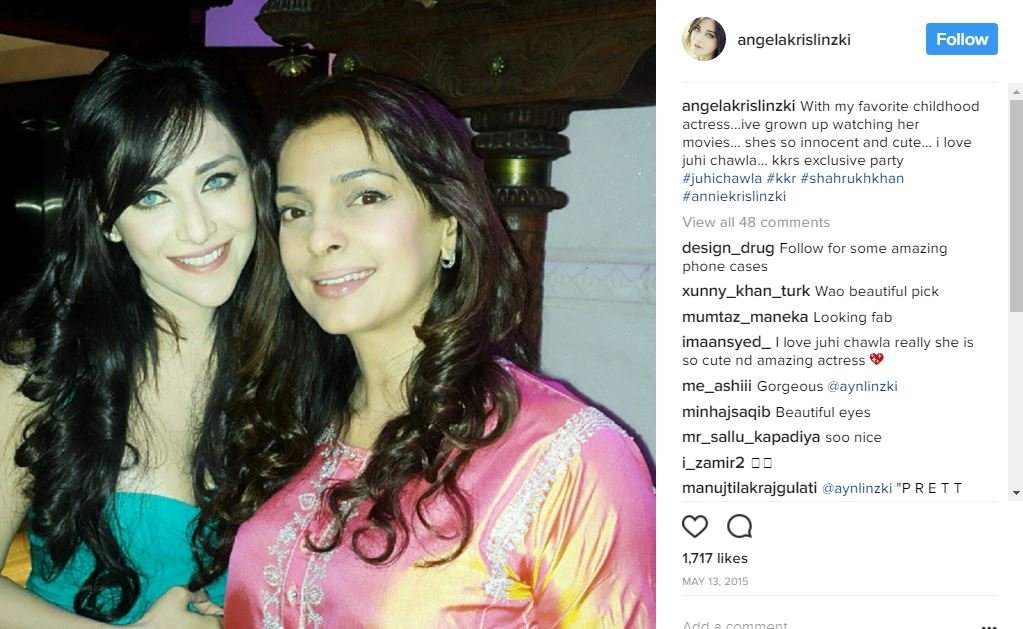 (Feature Image Source: Angela Krislinzki)