The upcoming Deadpool 3 series has raised everyone's excitement including Ryan Reynolds and Hugh Jackman. The two are prepping up for the sequel as they're catching up on their physique.
Following this, their gym sessions have also turned into sweet social media banter and we cannot get enough of it. Ryan Reynolds recently took to his Instagram story to share snaps from his training sessions and tried to poke fun at Jackman.
I'm not training for Deadpool," Reynolds wrote on his Instagram story. I'm training to spend several months with @thehughjackman — who's not as nice as everyone thinks.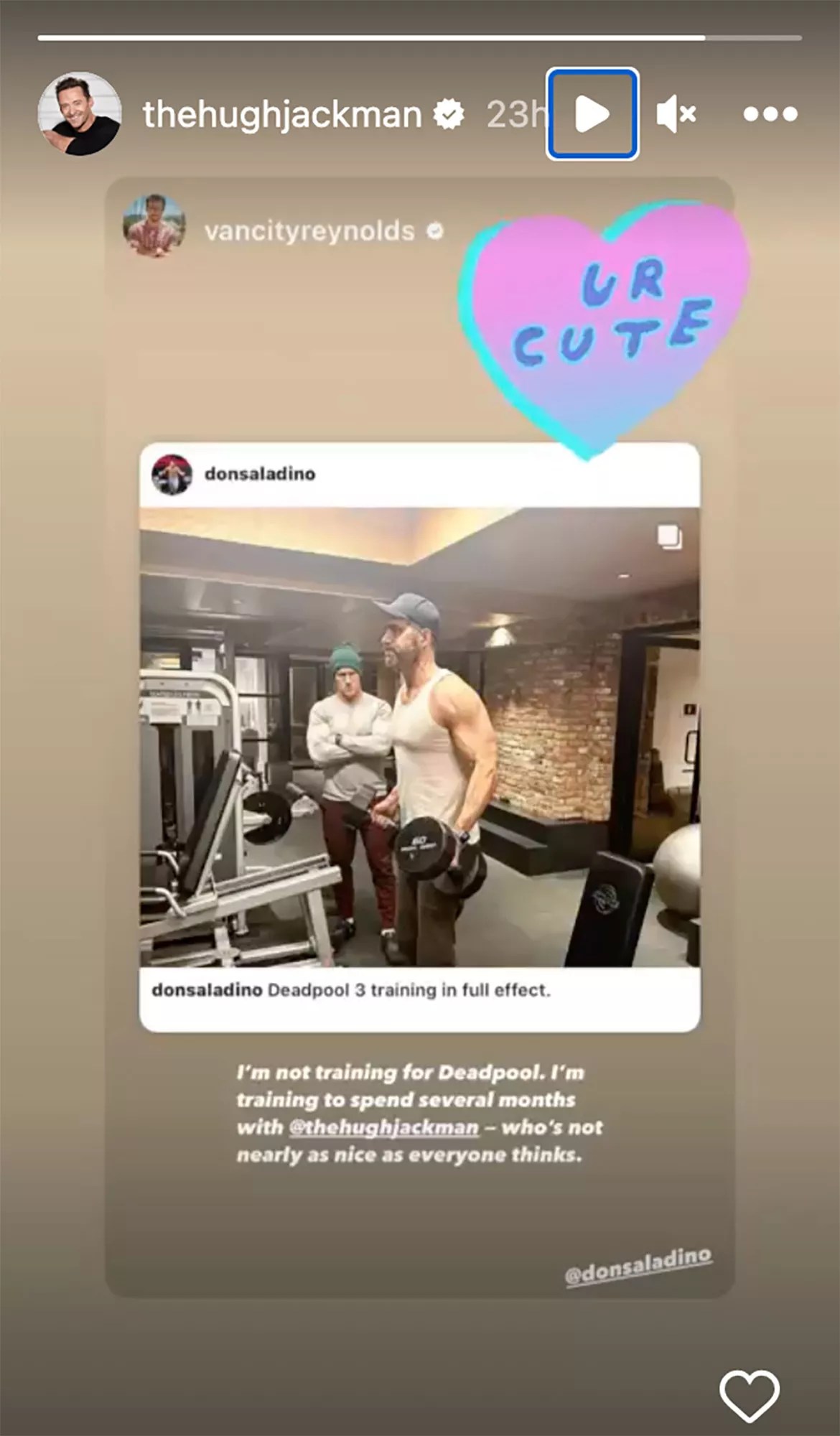 Keeping up with the playful feud, Hugh Jackman posted a picture from his training session and gave a sassy comeback to Reynolds. Here's what the post said:
Fans are happy to see Wolverine back and are hailing Jackman already. Here's what they have to say:
So cheeky. So cool.