Most people treasure DDLJ for Raj-Simran's sizzling chemistry, but there are some like me who remember it for Amrish Puri's exemplary dialogue in the end, Ja Simran Ja, Jee Le Apni Zindagi. Amrish Puri might not be with us today, but he has given us some timeless dialogues, some of which are no less than life lessons. 
A veteran who has played almost every character possible on the silver screen, it is difficult to choose our favourite movie by him, but we especially loved him in Karan Arjun, Mr. India, Phool Aur Kaante and Jhooth Bole Kauwa Kaante.
Here are some legendary dialogues from his movies that only he could have pulled off.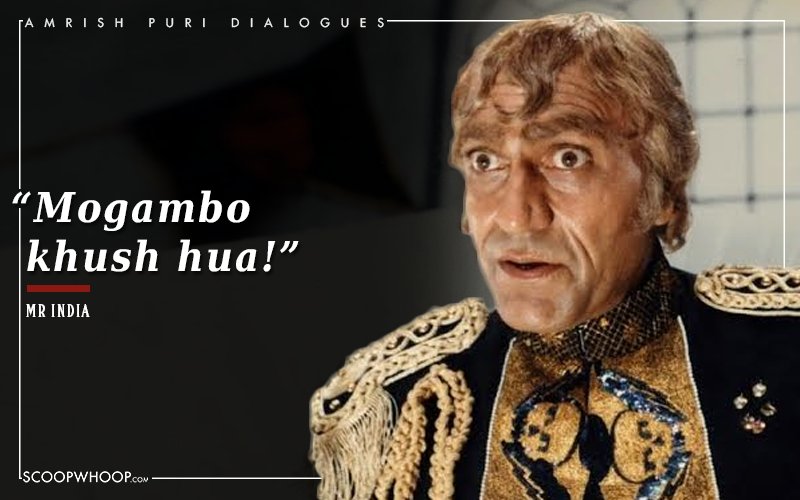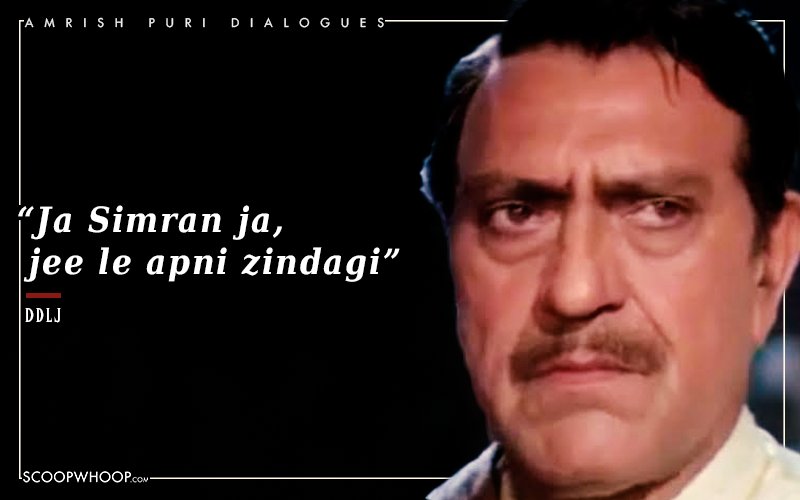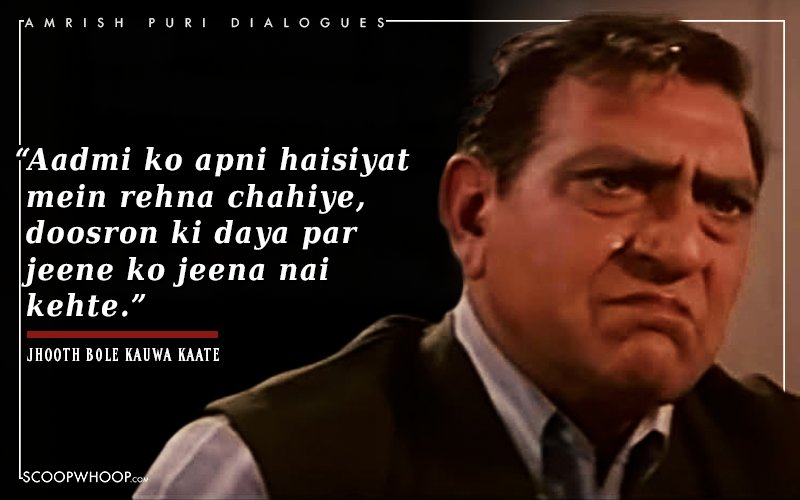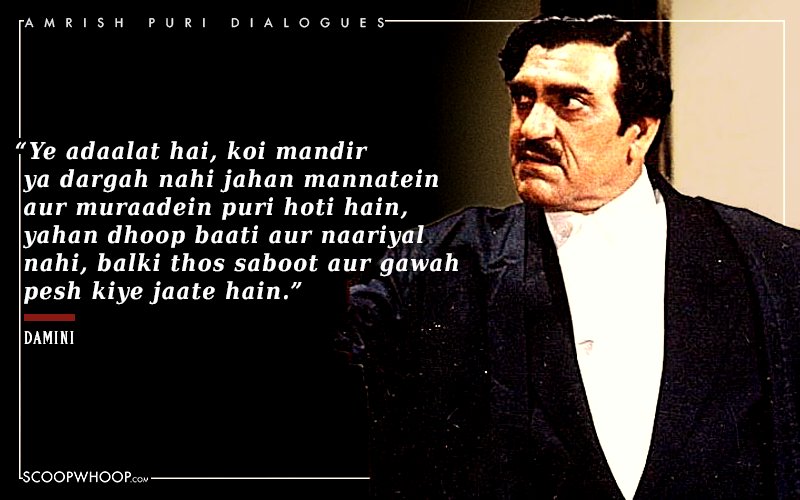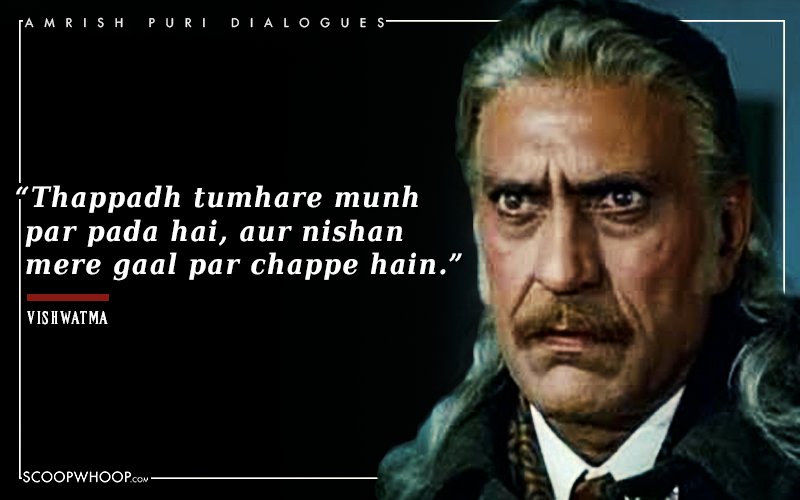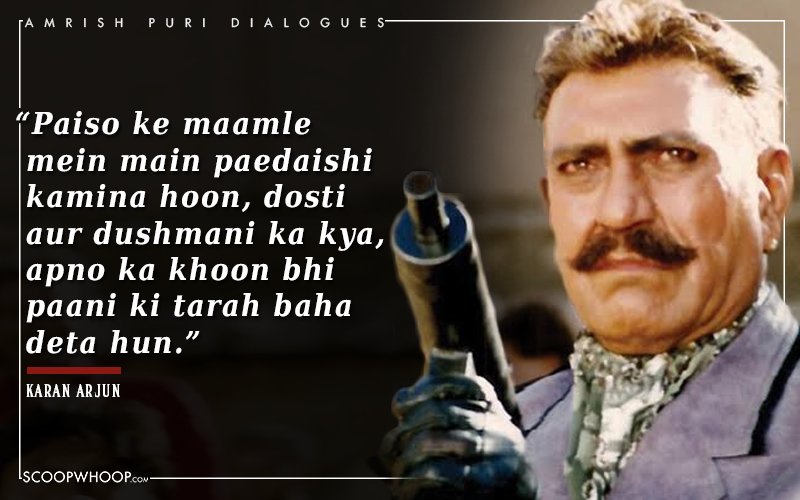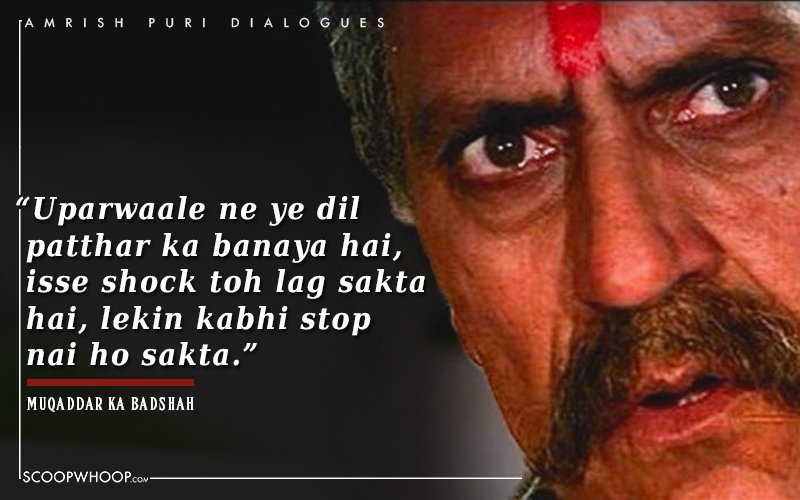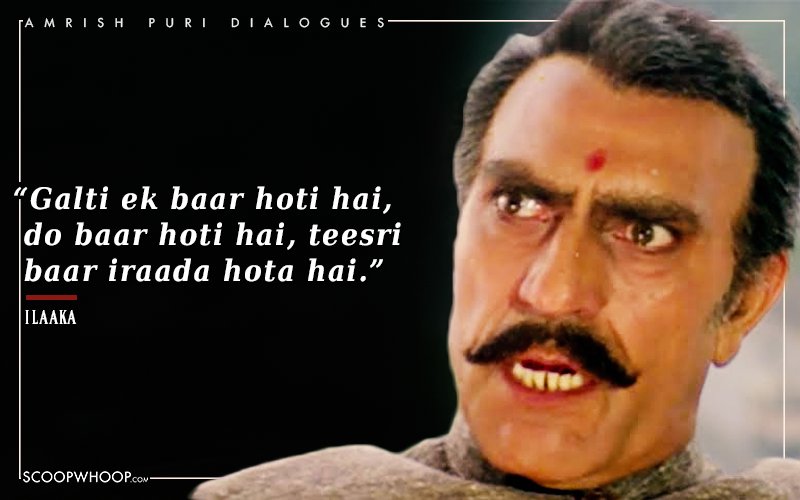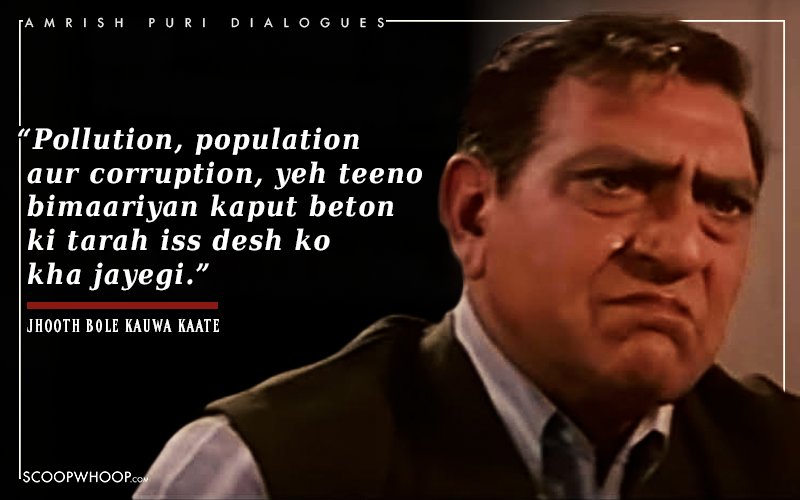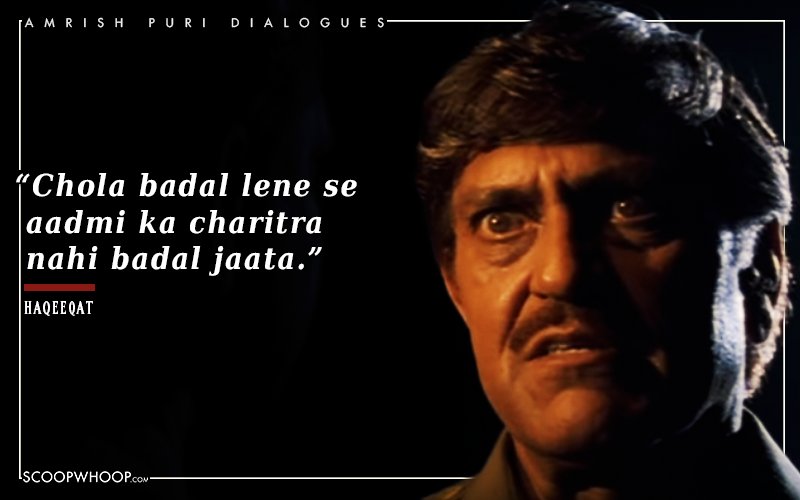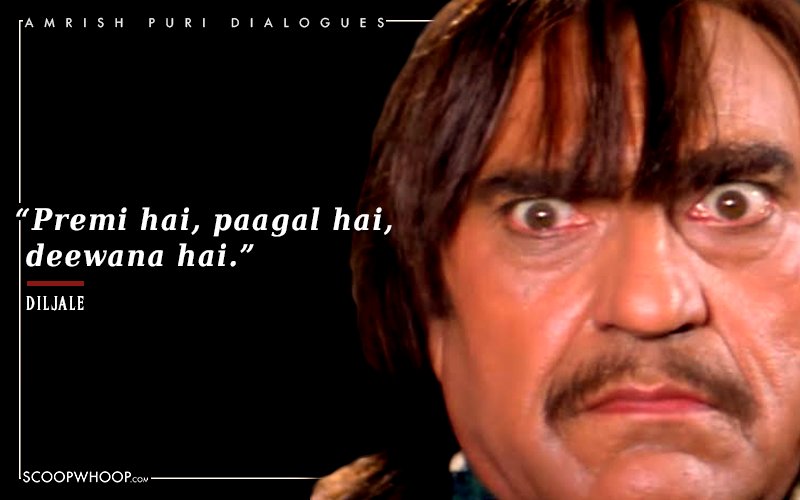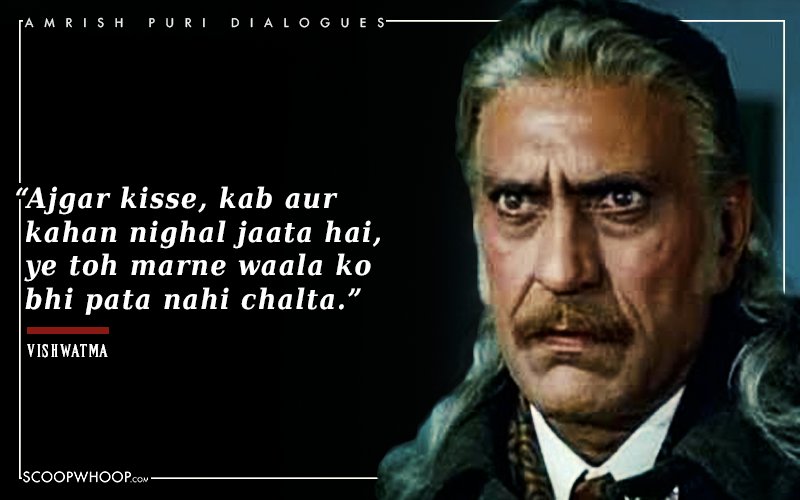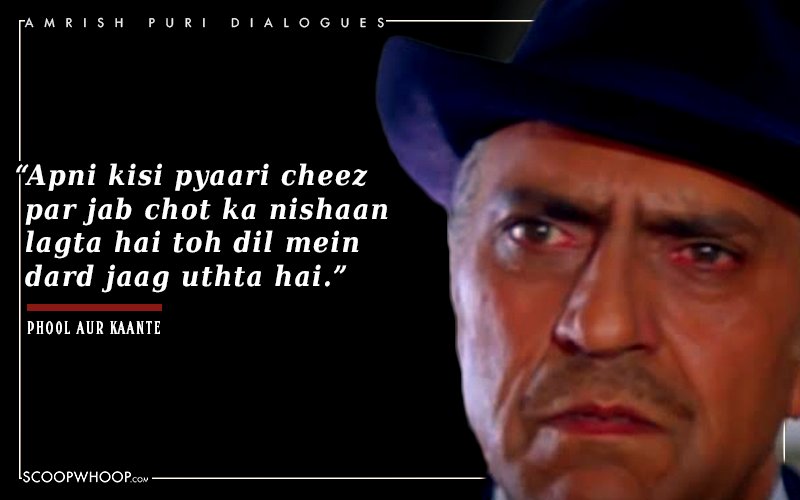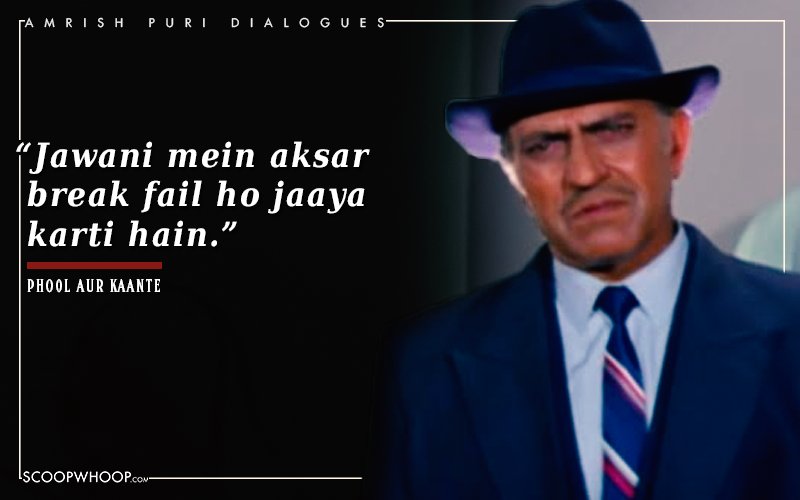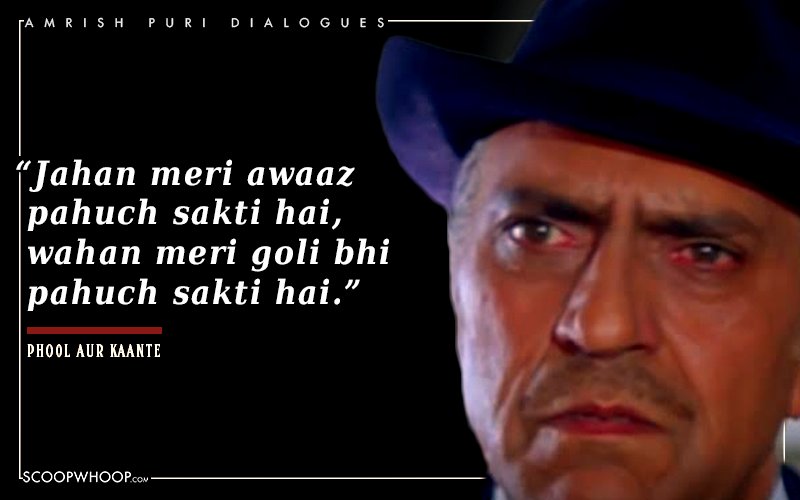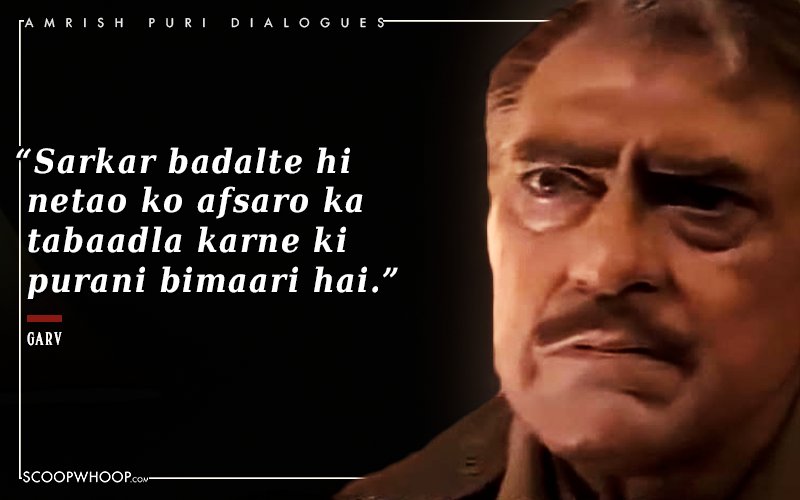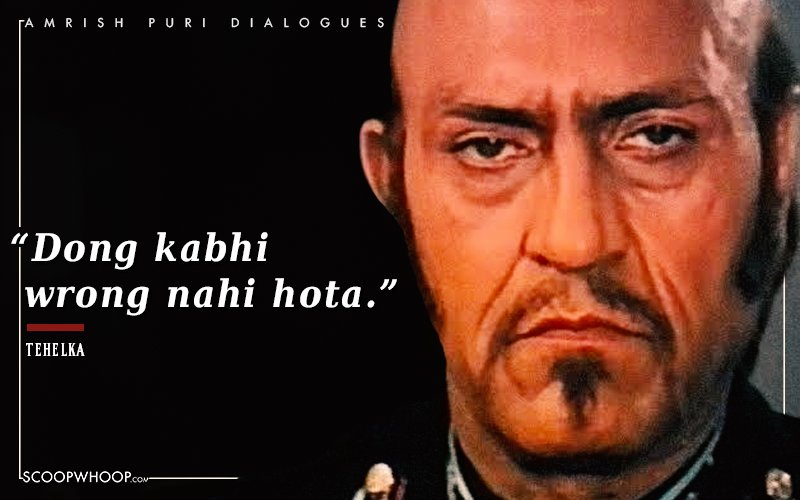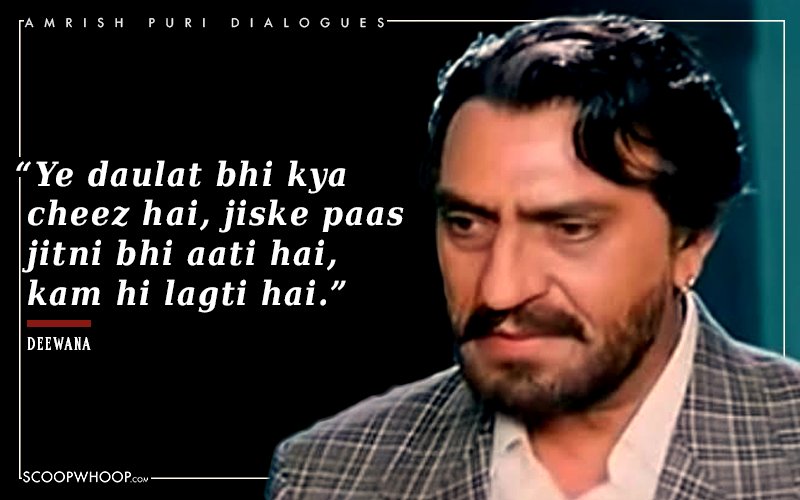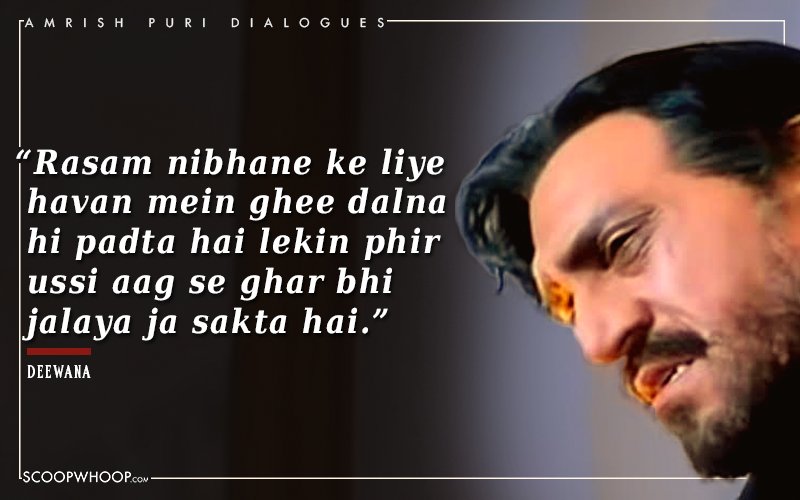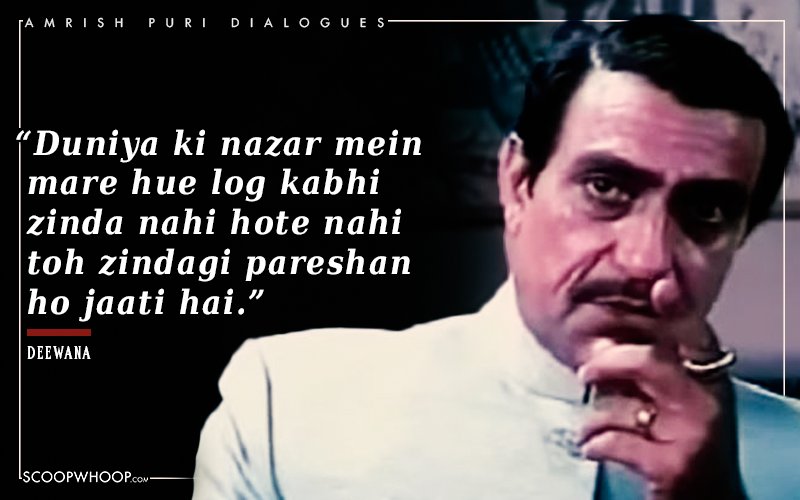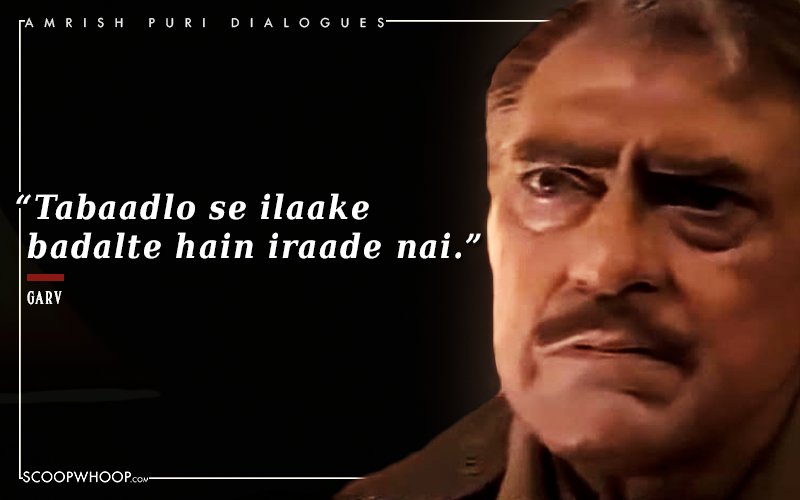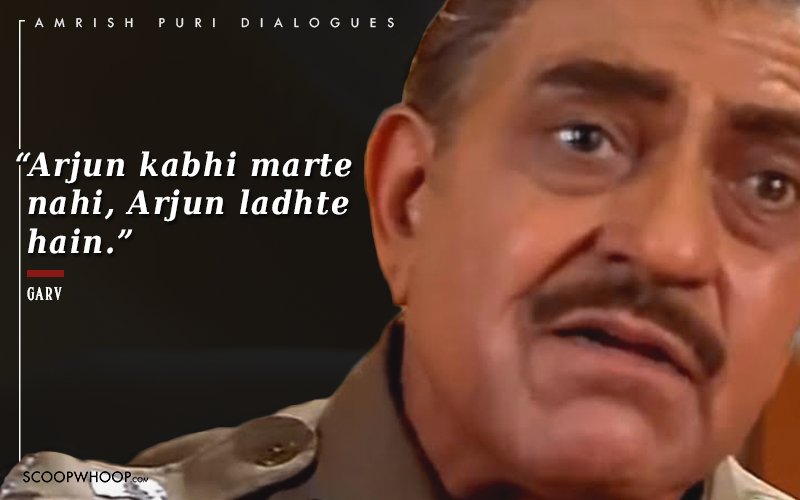 I do not have words to express the impact that these words have upon me. They are surely a reflection of the society in which we live. Sir, you have left these gems of words with us and we are  more than grateful to reminisce them everyday! 
Artwork by: Rohit Jakhu