With 14 seasons in its belt, Bigg Boss has become a huge part of Indian late night television. With some epic fights, outrageous incidents and bizarre moments, here is everything that makes Bigg Boss absolutely unforgettable. 
1. Pooja's Questionable Behavior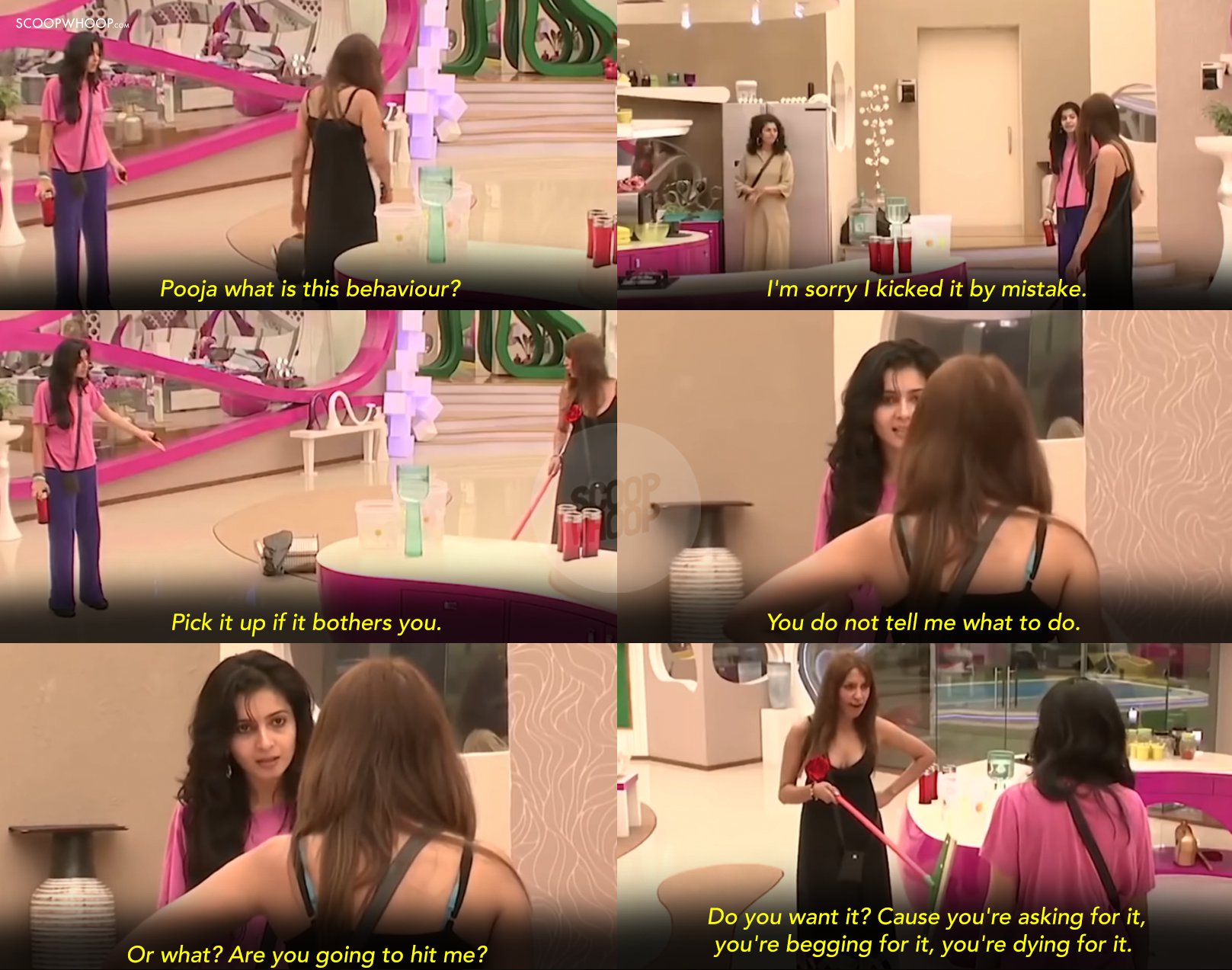 Pooja Mishra was eliminated form the Bigg Boss 5 house for exactly this behaviour! She was known for her hot-temper and is now a viral meme. Pooja also gave us the iconic phase, "Talk to the hand."
2. Dolly Bindra's Anger Issues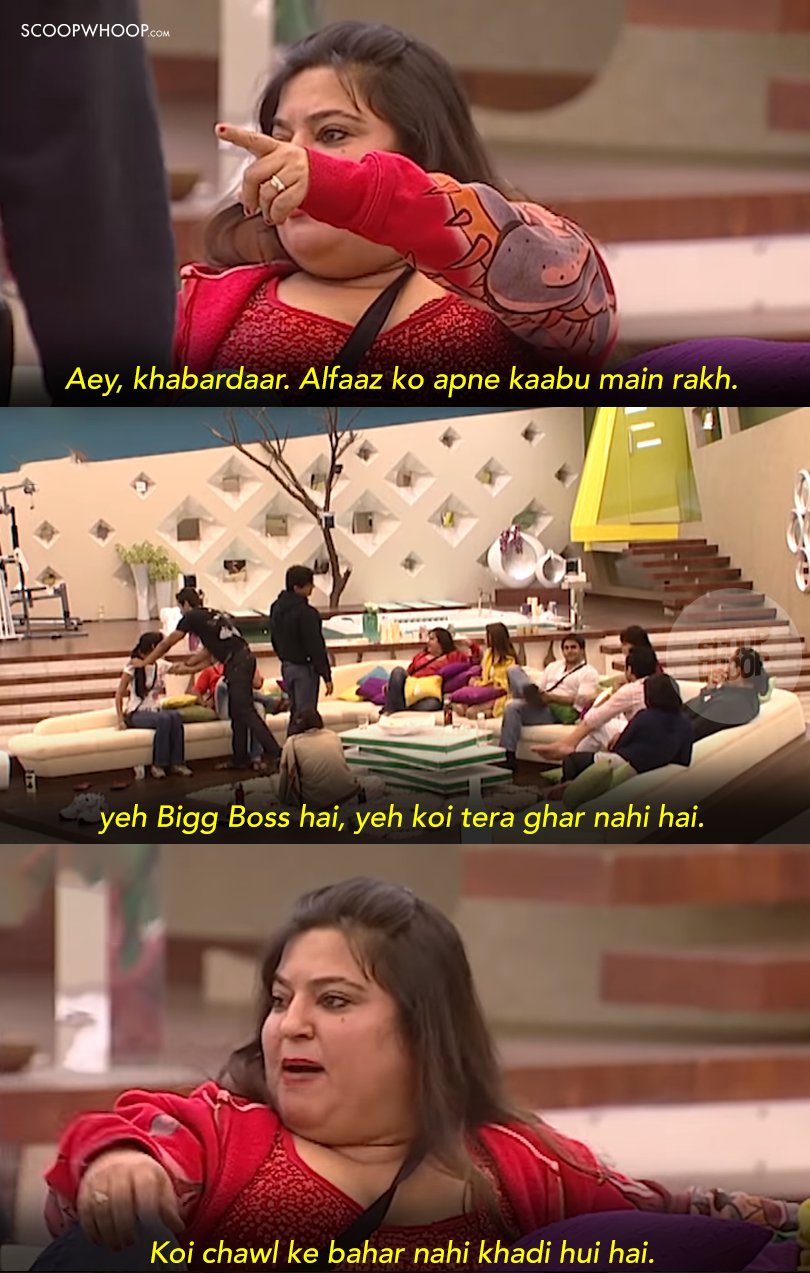 With a tendency to yell at everything and everyone, Dolly Bindra was the loudest and the most annoying participant in Bigg  Boss history. Also, she made us hate the phrase baap pe na ja after overusing it more than a Delhi boy. 
3. Gauhar Khan & Kushal Tandon's Relationship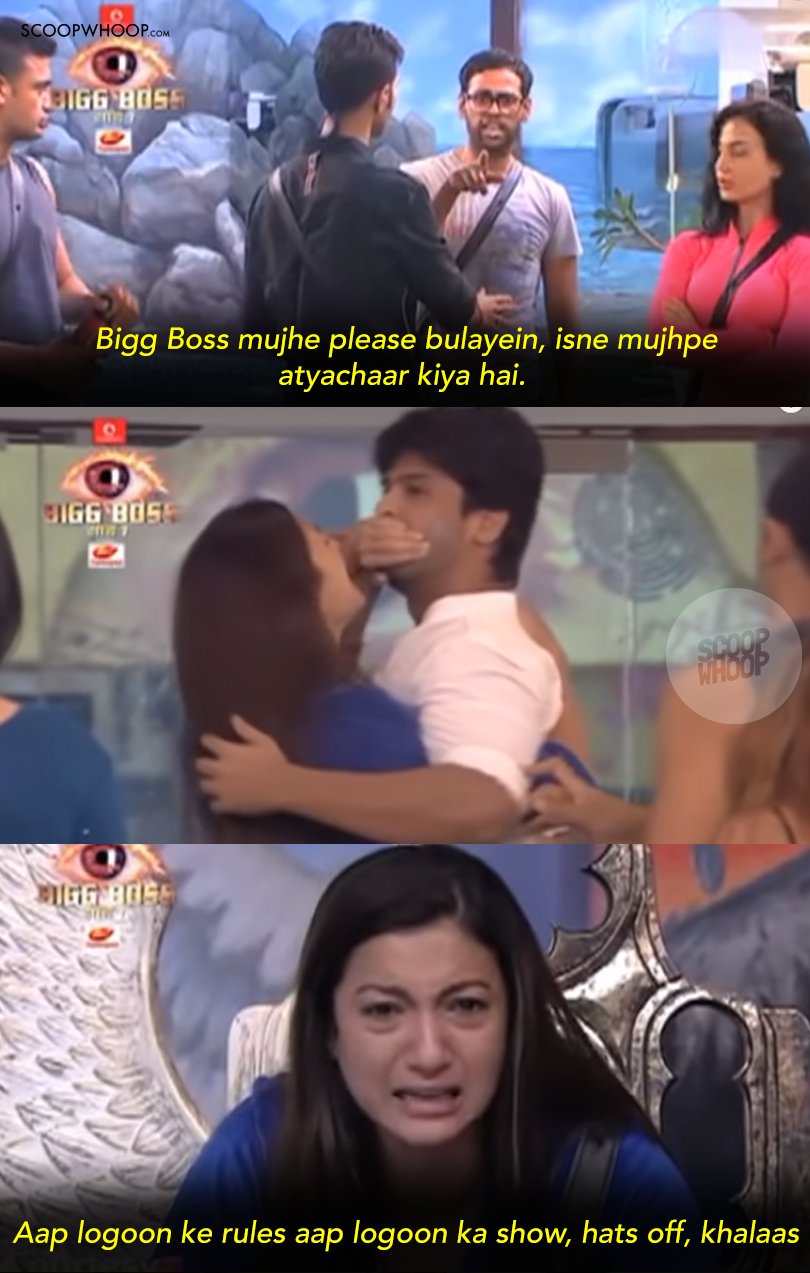 This dramatic relationship, in Bigg Boss 7 season made Gauhar and Kushal one of the most famous contestants on the show. The two had each others' back throughout the show! They even walked out of the house together at one point because they couldn't bear to be apart. 
4. The Dog That Was Heaven-Sent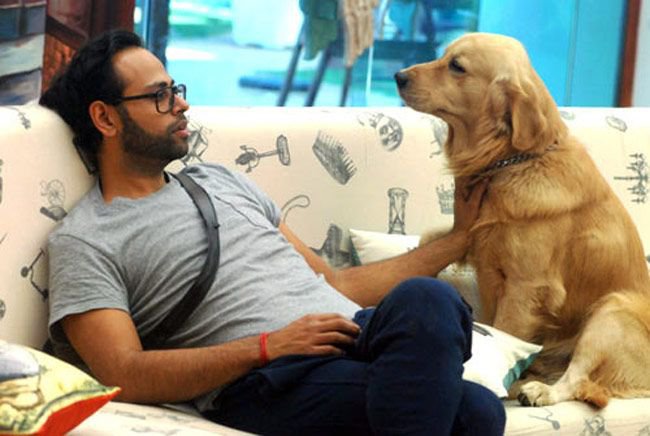 When the Bigg Boss participants were feeling down and out, the makers decided to send them some happiness in the form of this adorable dog, Heaven. 
5. The Band, Baaja, Bride Moment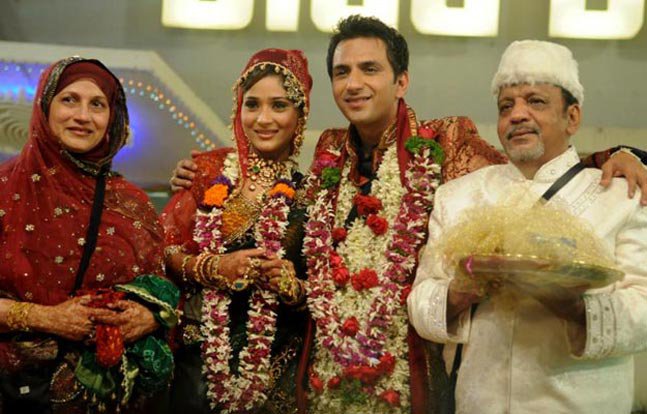 When they ran out of content on Bigg Boss 4, the show made contestants Sara Khan and Ali Merchant tie the knot on Indian Television. However, the couple still considers it a 'big mistake' and got divorced 2 months later. The couple's suhaag raat took place inside the house and it was cringy to say the least. 
6. Tanisha & Armaan Kohli's Toxic Love Story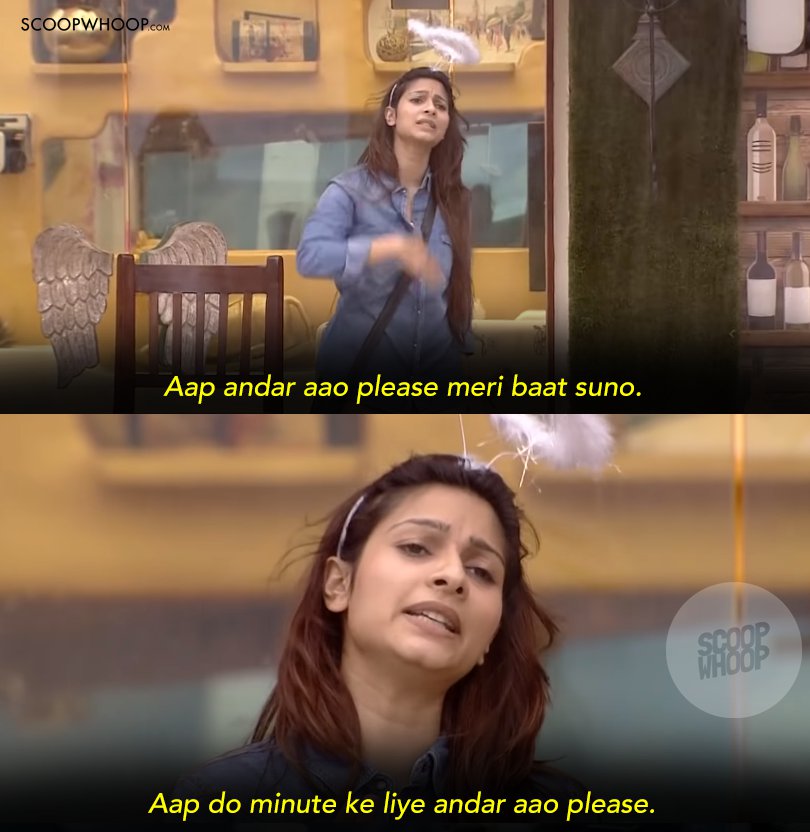 Tanisha's duties as a girlfriend involved telling Armaan Kohli to 'calm down' throughout season 7. He picked fights and she constantly apologised for him. They broke up soon after the show ended, thankfully. 
7. Akash Dadlani's Traumatising Rap
A rapper by profession and annoying on television, Akash Dadlani crated the first song dedicated to the Bigg Boss house. And that was his only contribition throughout season 11.  
8. Swami Om Being An Asshole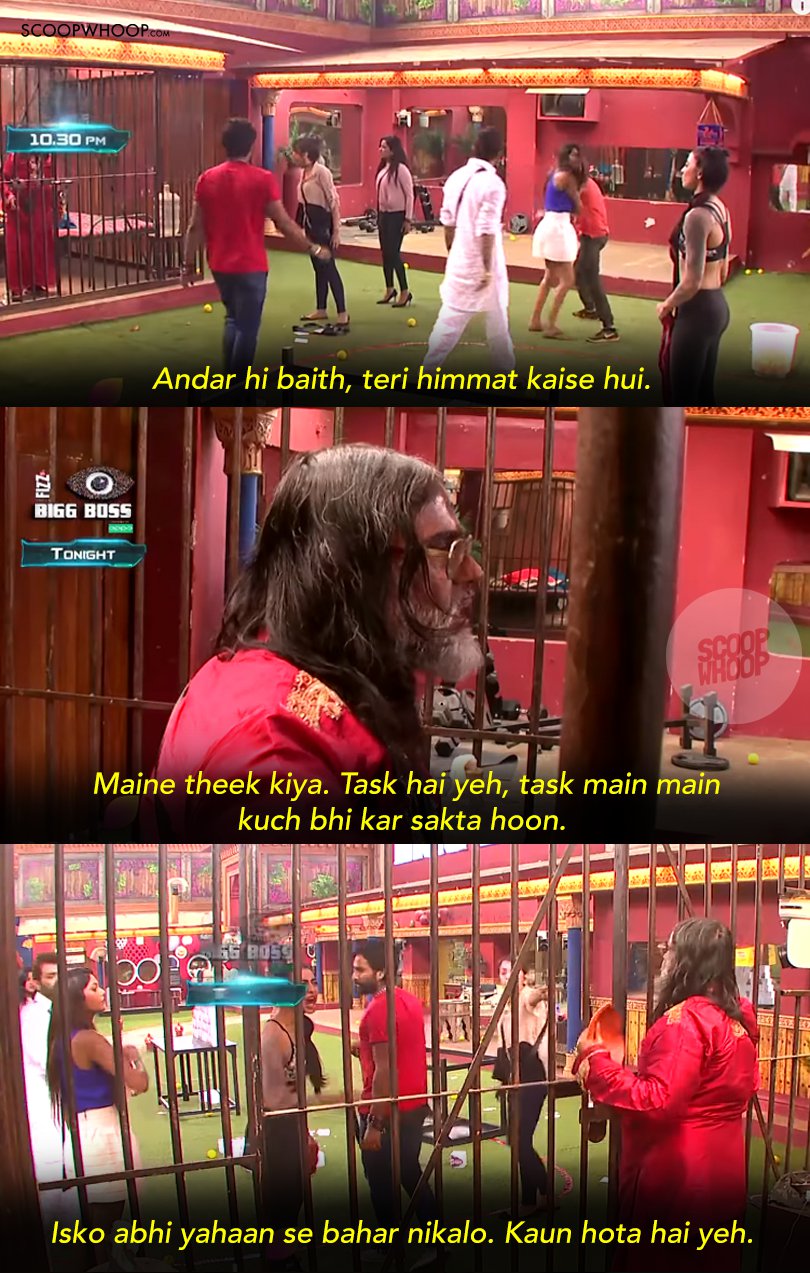 During a task, Swami Om threw his pee on a group of female contestants, including Bani J. He was immediately asked to leave the house but this was definitely one of the most bizarre moments on this reality TV show. 
9. Rahul Mahajan Walking Out Of The Bigg Boss House Because He Didn't Like The Menu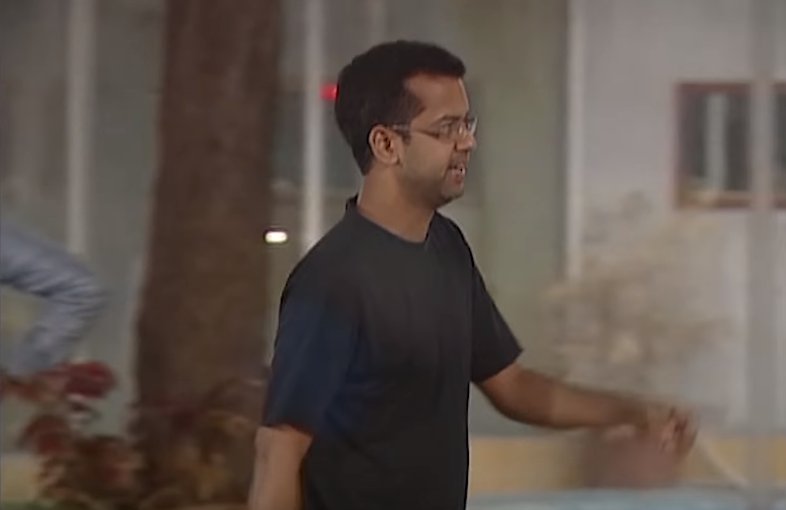 Rahul Mahajan, Raja Chaudhary and Ashutosh all tried to leave because they weren't happy about the food rationing in the Bigg Boss house. So they decided to break the lock and escape. So much drama. 
10. Imam Siddique's Cry For Attention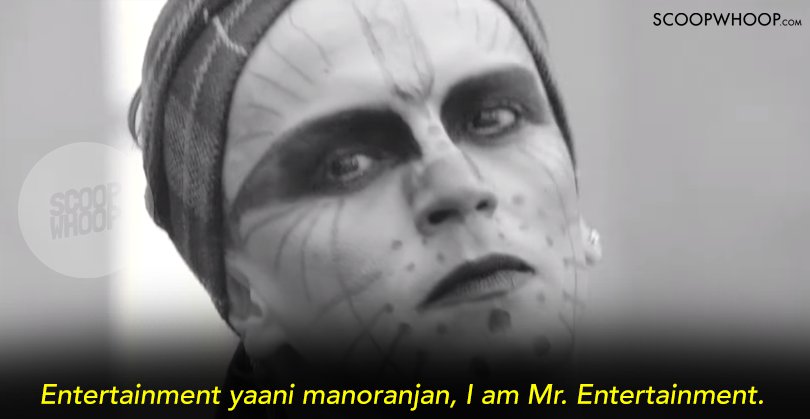 Imam Siddique gave himself the title of Mr. Entertainment and spent most of the season fighting with the host, Salman Khan. He was an attention-seeker through and through. Remember the time he scared a fellow contestant by pretending to be a snake and crawling on the floor, eeks. 
11. Rocky's Heartfelt Declaration For Hina Khan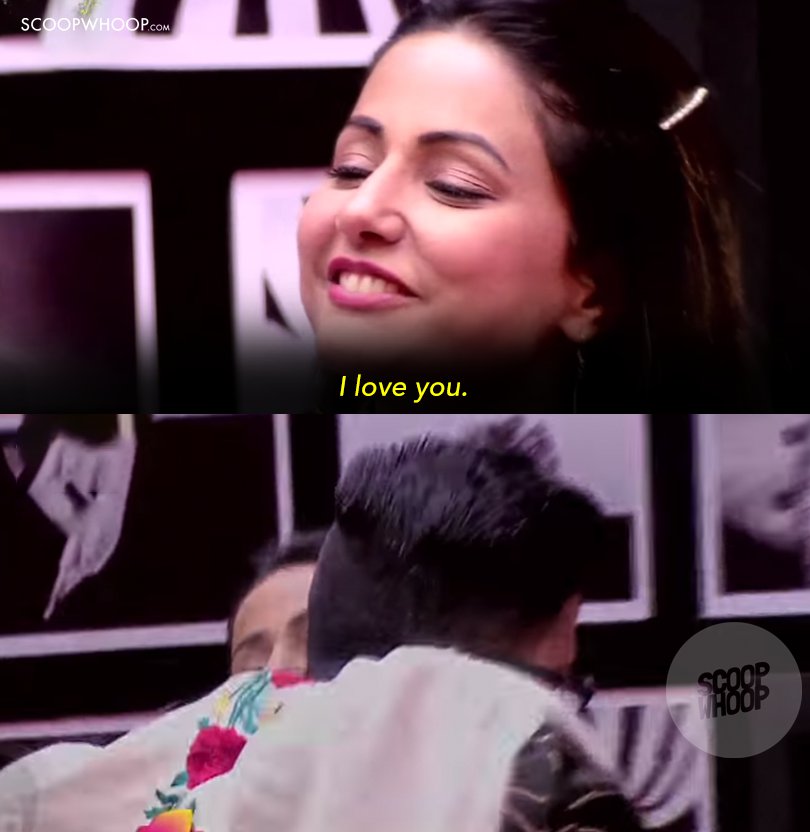 Now, these two have created a successful movie together and the poster of Lines was launched at the Cannes Film Festival 2019. However, the Bigg Boss house was the first time Hina Khan and Rocky Jaiswal confessed their feelings for each other. 
12. Raja Throwing A Bucket Of Water On Sambhavna's Bed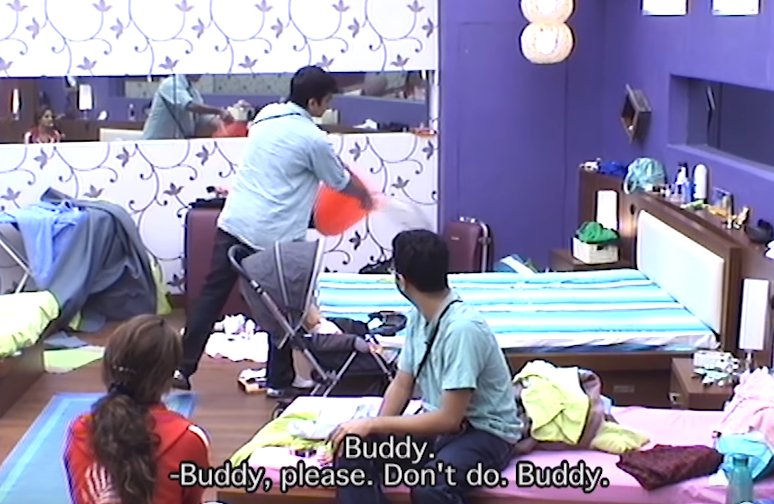 Raja Chaudhary and Sambhavna Seth had undoubtedly the strangest relationship on the show. They went from constantly fighting, to Raja throwing a bucket of water on Sambhavna's bed to annoy her. However, a few episodes down the line, the two actually kissed and made up. Literally! 
13. Priyanka Jagga Peeing During A Task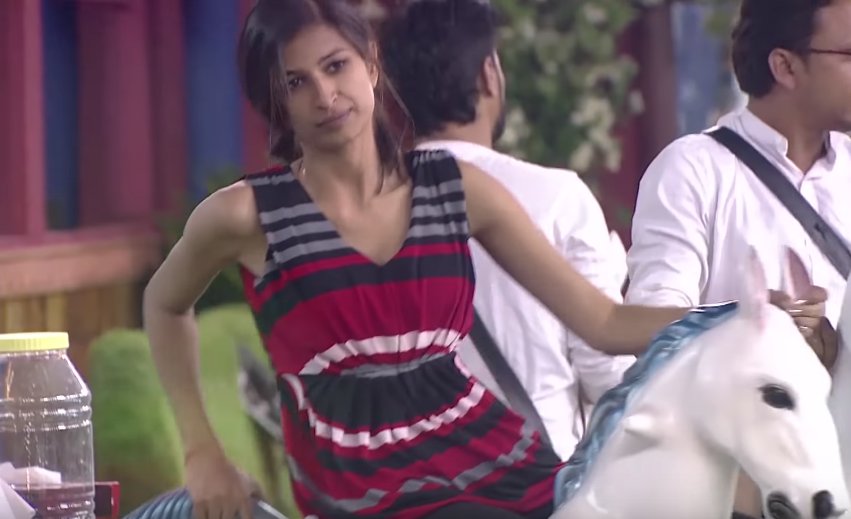 One of the Bigg Boss season 10 contestants, Priyanka Jagga refused to give up during a task and ended up peeing during it. The incident raised a lot of controversy but the contestants were quite understanding about it and helped her clean up immedately. 
14. Tanaaz Asking Everyone To Disappear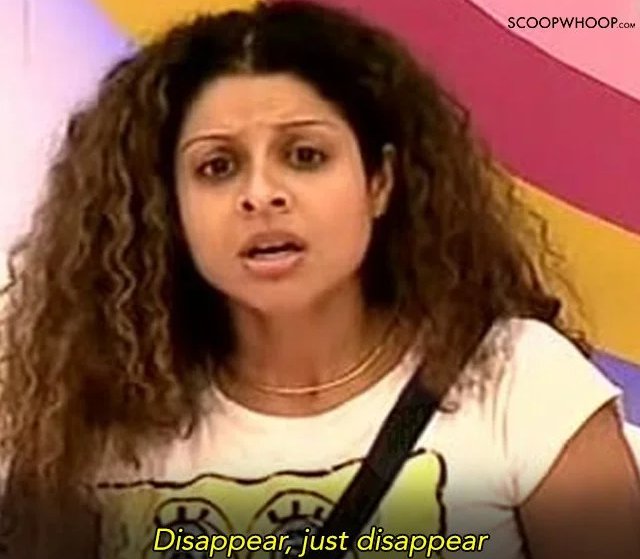 One of the OG stars of Bigg Boss, Tanaaz Irani taught us a new way to ask people to fuck off. You could also make a drinking game with how many times she said this in an episode.