Watching a good film is like a leap of faith into an alternate universe which does not impact you personally but enraptures your mind, body, and soul with characters, their arcs, and the story. Movies can flood your eyes, give you goosebumps, and leave you dumbfounded.
And that is the subject of discussion on Twitter right now. Screenwriter Ankur Pathak (@aktalkies) began a thread that has people talking about chilling scenes from Hindi films.
For me, it'd be when Bhootnath disappeared on Banku after his final rites for salvation. Or when Ajay pushed Seema from the building's terrace in Baazigar (something I still haven't fully recovered from). Or when Ishaan takes the bullet from Omi to save Ali in Kai Po Che! Or that scene when Deepak finds Shaalu's body on the cremation ghat in Masaan.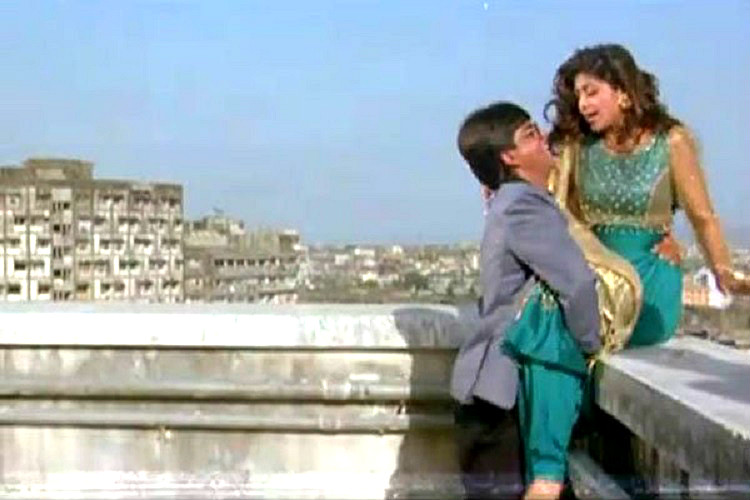 You see, there've been way too many scenes that bloated our hearts with emotions. Let's look at what Twitter users have recalled from their memories.
1. Coach Kabir Khan after India won the Hockey World Cup in Chak De! India
2. When we realised that Simran was a ghost in Talaash
3. Veera's outburst about being sexually abused as a child in Highway
4. When Gangubai goes in a trance while dancing to Dholida in Gangubai Kathiawadi
5. When Rohan hits his abusive father & runs towards freedom in Udaan
Udaan is one of the most underrated Hindi films of all time.
6. Sanjay realising that Kalpana has been stabbed in the back in Ghajini
7. When Saajan decides against meeting Ila in person while watching her wait for him in The Lunch Box
8. When Joy Lobo commits suicide in 3 Idiots
9. That moment when Saamiya realises Zaara spent her entire life in Veer's homeland, fulfilling his dream in Veer-Zaara
10. Meghna's ramp-walking scenes after learning Shonali has passed away in Fashion
11. That poetic ending of Rockstar with Jordan's vision of Heer smiling and walking towards him during his concert, which implied her passing
12. Aman expressing his own while pretending to read Rohit's diary in Kal Ho Naa Ho
13. That diamond robbery scene from Dhoom 2
14. The climax sequence of Kahaani when we learned that Vidya Bagchi wasn't really pregnant
15. When Devdas lifts Paro's palanquin (doli) in Devdas
Which scene got to you the most?
You can find the link to Ankur Pathak's thread here.