Although I will never forgive the execs over at DC for cutting down on Jared Leto's screen-time as the Joker, a year on, it seems like Suicide Squad is well on its way to becoming a cult favorite. Come on, Margot Robbie and Will Smith were simply exquisite as Harley Quinn and Deadshot; not to mention the amazing soundtrack that was as ominous as it was catchy. So, ahead of the Indian TV premiere of the movie on HBO & HBO HD, we wondered what the cast would look like if it had a Bollywood remake. Here are our choices:
1. Supriya Pathak as Amanda Waller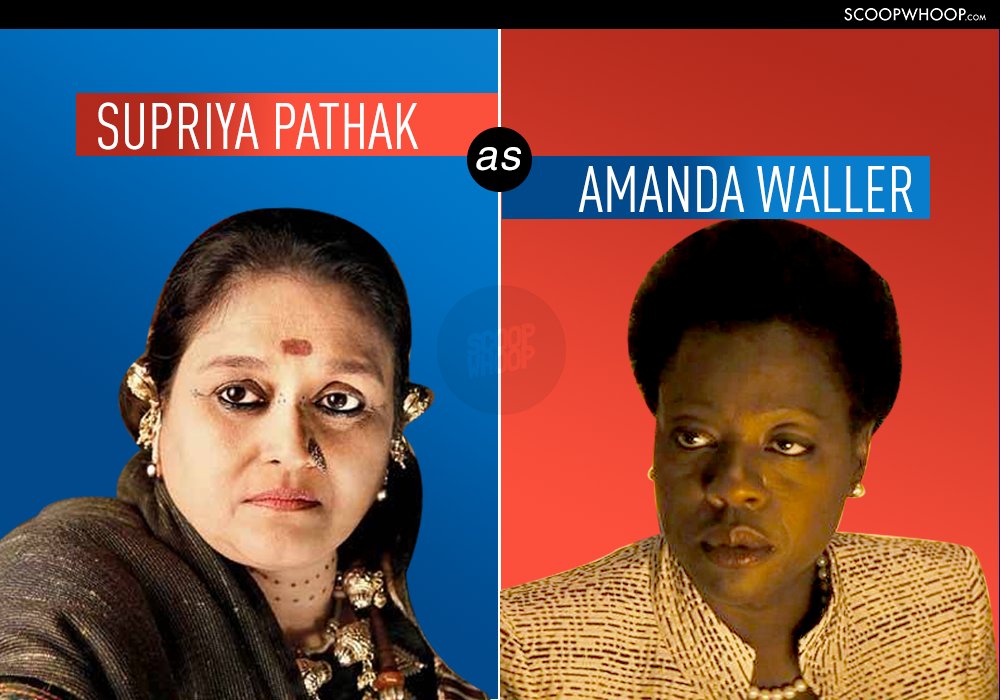 Uh, hello? Did you forget her phenomenal performance as Dhankor Baa in Ramleela? She comes in on a wave of her self-aware awesomeness and takes no prisoners. She would be perfect for the 'secretly planning world domination' role.
2. Akshay Kumar as Rick Flag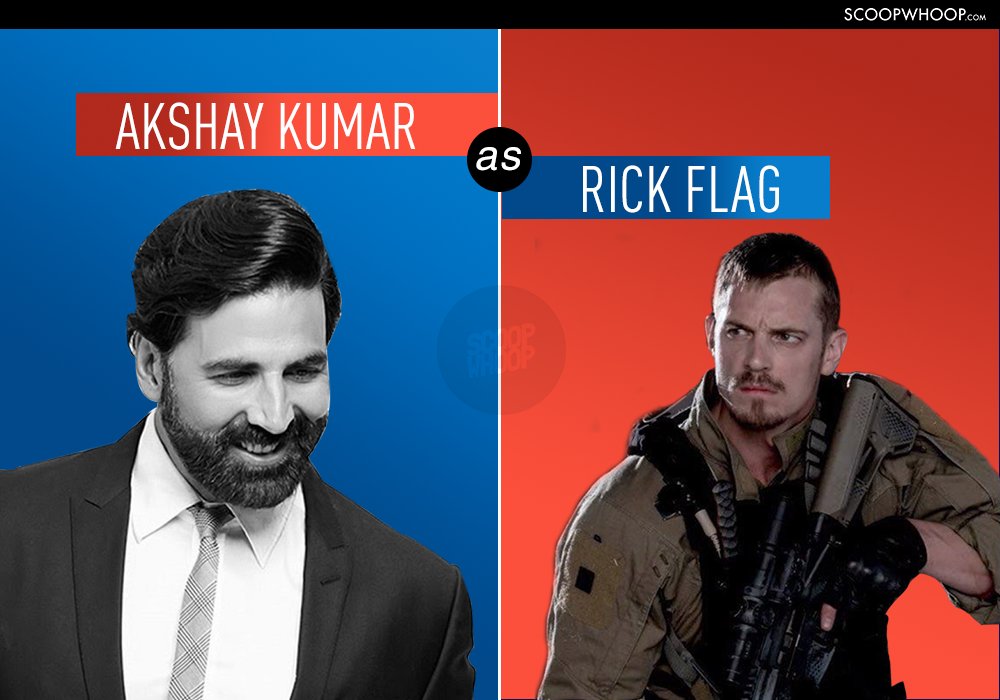 A true-blue soldier and a man in love who later realizes that he was played by the very senior he trusted, Rick Flag's character was solidly ensconced in gray territory. Given that Akshay Kumar has proved himself with challenging roles time and again, you just know he's going to do justice to this one. 
3. Vidya Balan as The Enchantress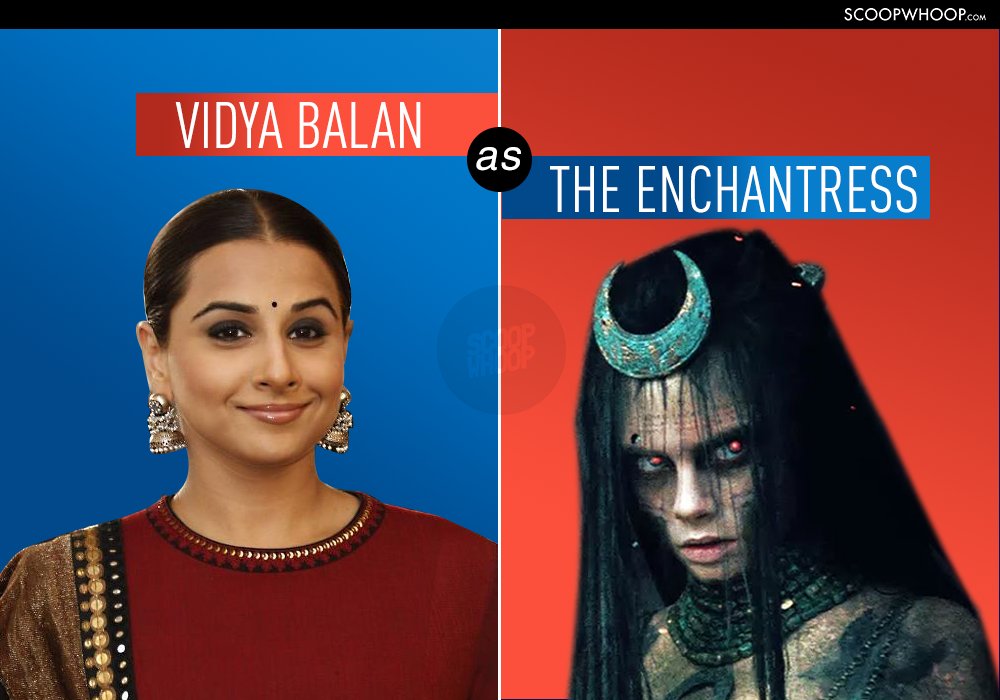 Vidya Balan is a character's actress. Her complete acceptance of her roles is what is responsible for her amazing roles in Kahaani, Bhool Bhulaiya, and The Dirty Picture. The Enchantress as a character has two spectrums: on one hand is the inquisitive and innocent June Moon, on the other is the potent supernatural evil of the Enchantress. With Vidya helming this one, it will be a breeze. 
4. Kangana Ranaut as Harley Quinn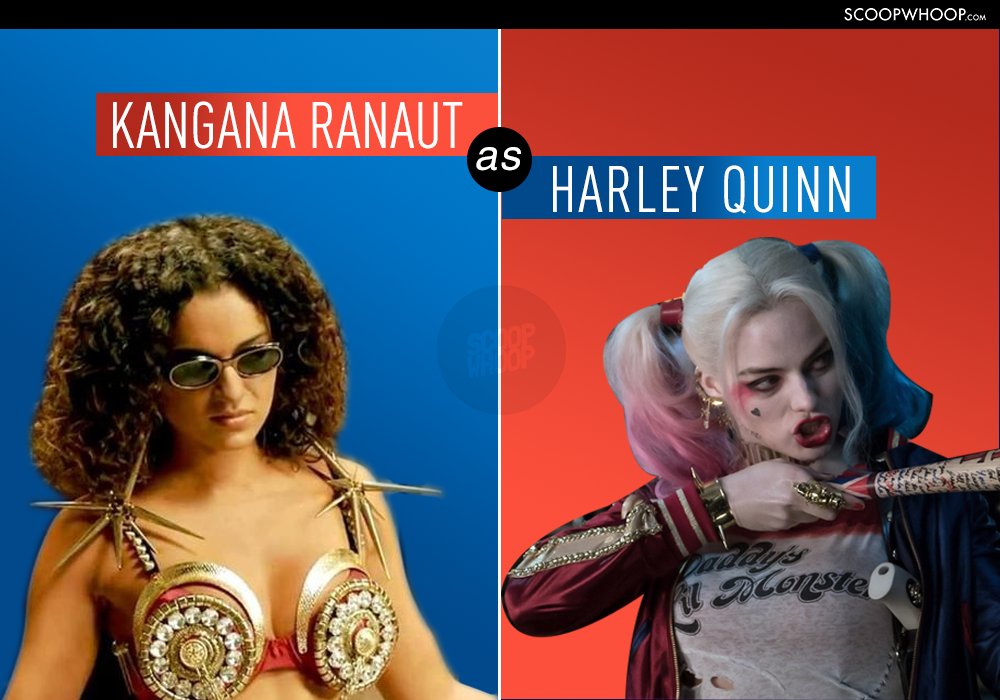 Harley Quinn is one of those characters who look like a cinnamon roll, but could actually bash your head in with a bat. With her boundless devotion to the Joker, quirky persona, and frankly alarming fascination with breaking the law, she is an amalgamation of extremes, but we're sure Kangana can handle it. 
5. Aamir Khan as The Joker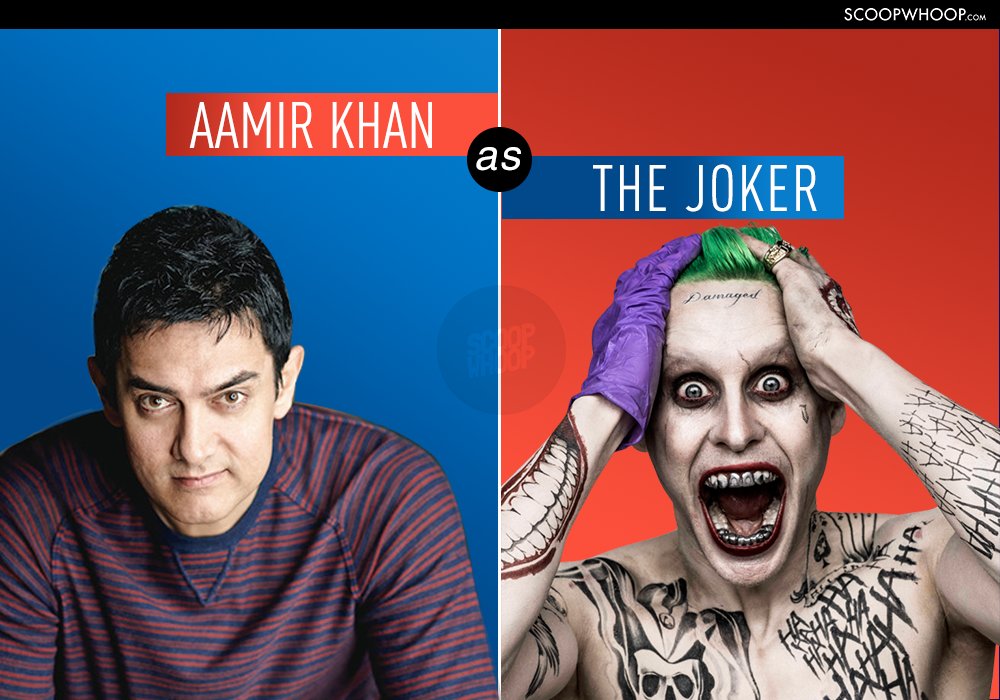 A role as twisted and immersive as the Joker's demands ungodly dedication. Heath Ledger (who won an Oscar for his portrayal of comic world's most psychotic villain) locked himself in a hotel room for four weeks and maintained a disturbing journal. Jared Leto reportedly sent a live rat and bullets to fellow cast members Margot Robbie and Will Smith. In short, you need to have a pretty permeable mind to play the Joker. So, the only one who we can entrust with rising to the occasion is Mr. Perfectionist himself. 
6. Shahid Kapoor as El Diablo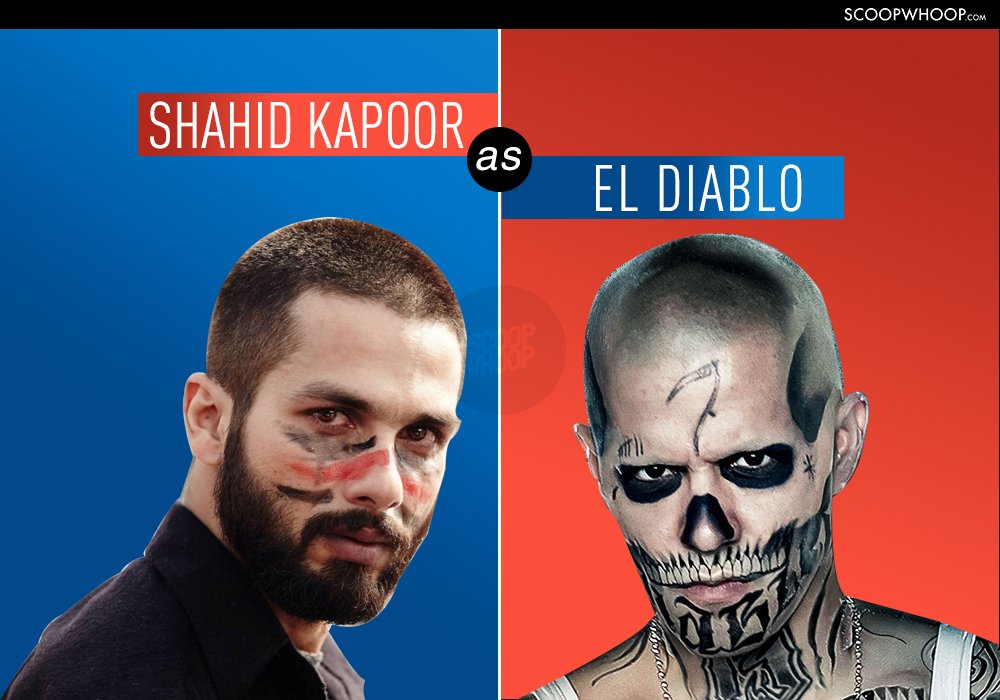 I based this solely off of two of Shahid's best roles: Haider and Udta Punjab. In both, Shahid managed to touch the extremes of the scale of emotion, balancing helpless vulnerability with surprising strength and complexity with sheer simplicity. That's why you best believe he will be a Diablo who spends his life running from a fight because he knows he will win. 
7. Ranveer Singh as Captain Boomerang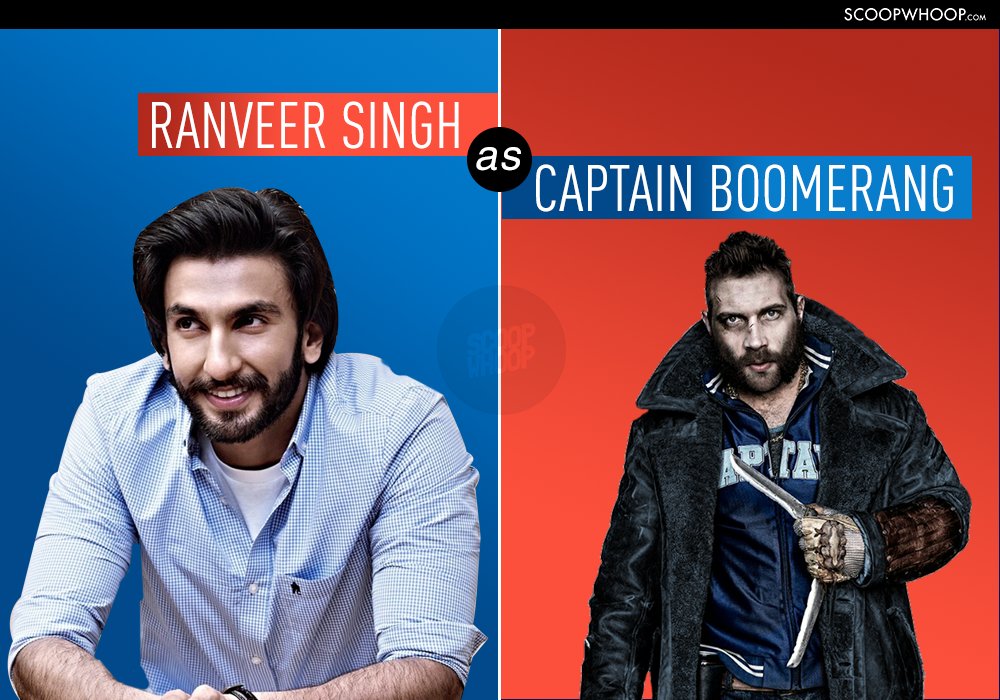 Let's count the reasons why Ranveer will be perfect for playing Captain Boomerang, shall we? One: Harkness is a wisecrack. Two: though his logic and approach may be twisted, he was one of the characters who made complete sense. Three: he has a freakin' pink unicorn that he will protect with his life. Harkness and Ranveer Singh are made for each other. 
8. Richa Chadda as Katana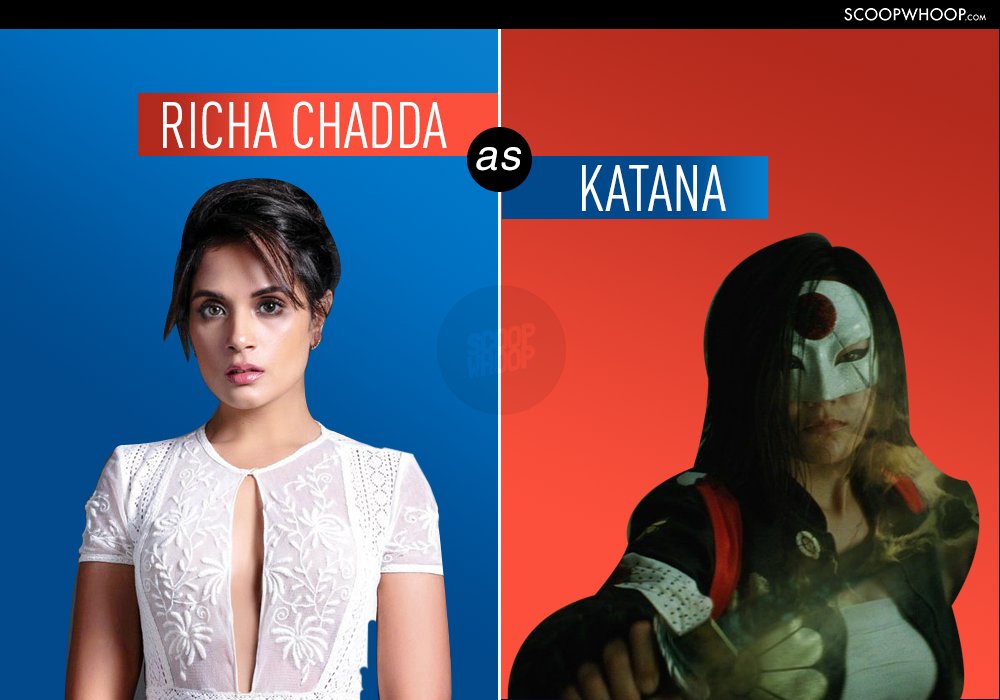 From a bereaved but headstrong widow in Ramleela to a sass-mouthing mother in Gangs of Wasseypur, the ambit of characters Richa Chaddha has brought to life is vast and diverse. In the movie, Katana is a woman who has 'morals', but who can also 'slice through hundreds of people without taking a breath.' That sounds something perfect to see Richa Chaddha in. 
9. Ashutosh Rana as Killer Croc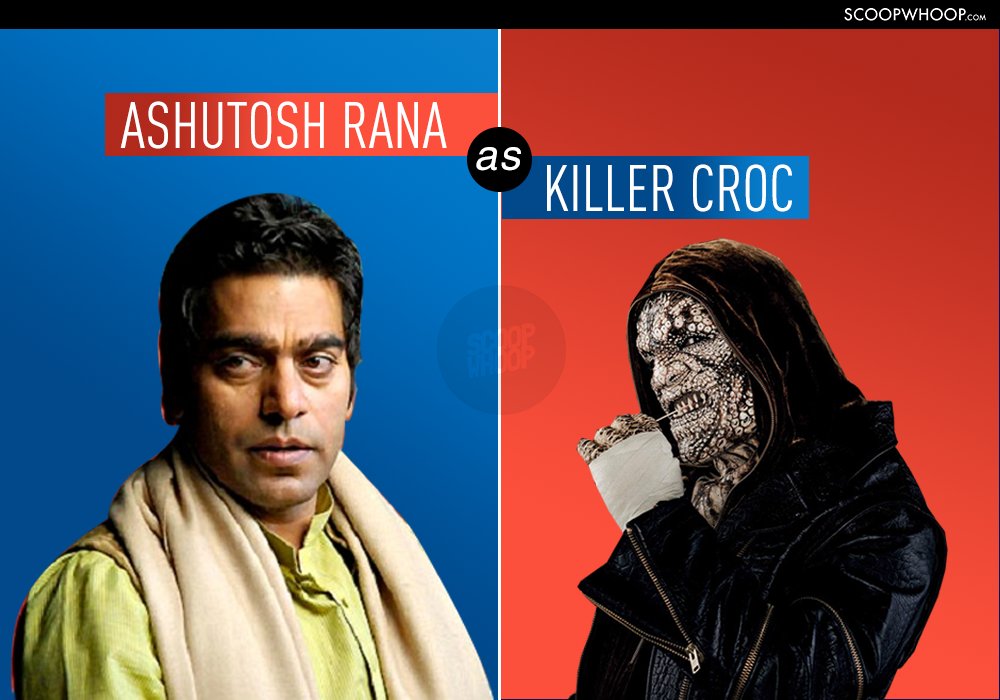 I'm sure we'll all agree that Ashutosh Rana is an actor with finesse and a singular individuality that makes all his roles memorable. Most well known for his roles as an antagonist, Rana can easily tap into Killer Croc's distrust of the world due to its reaction to his regressive atavism which made him look like a reptile. A cannibal with rage issues? Sounds like a walk in the park for this man! 
10. Arjun Rampal as Deadshot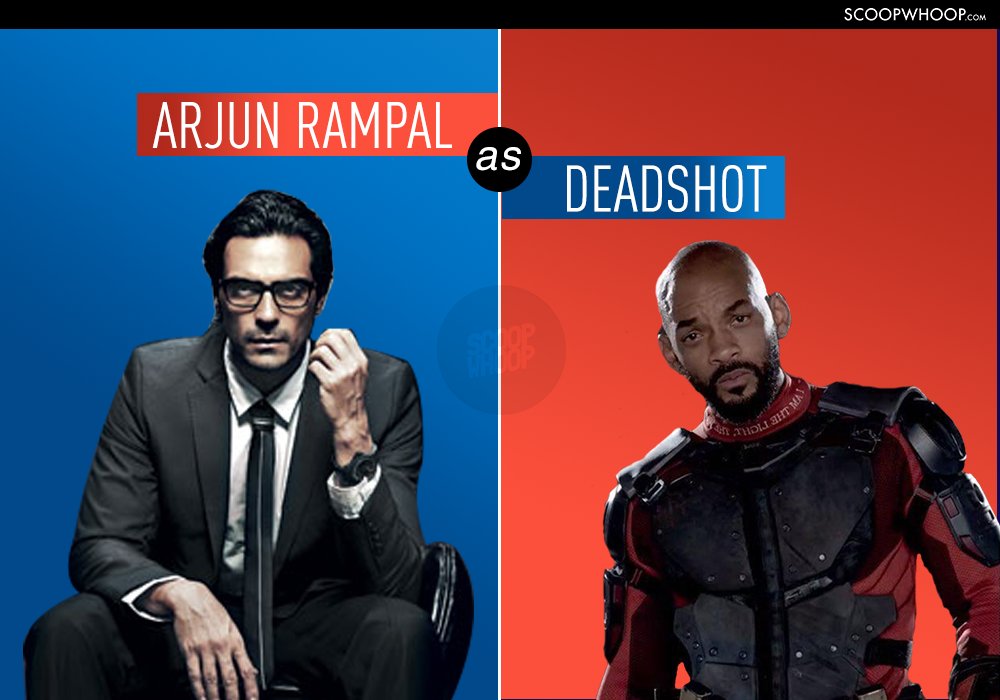 A torn-up bad guy with a heart of gold and some semblance of a moral compass? Played by Arjun Rampal, the Lord and Saviour of us all who have fallen to the charms of his heavenly voice? Sign us the heck up! 
You can catch the Indian premiere of Suicide Squad on Sunday, June 25th at 1 PM and 9 PM on HBO and HBO HD.