We discovered this Quora thread and realised that before 90's kids had all these cool, new-age apps, we had characters from F.R.I.E.N.D.S who did exactly what most of these apps do now.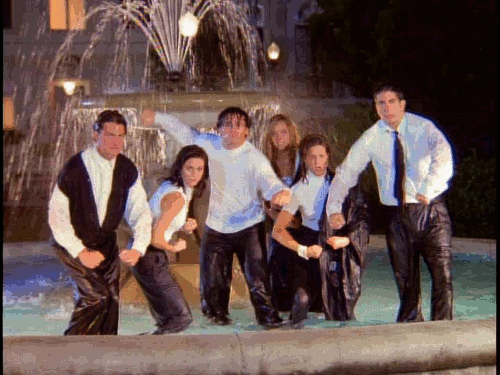 While some interested us with sarcasm, there were others who played the cupid to our favourite on-screen couple. So if F.R.I.E.N.D.S characters were the new-age apps, this is what they'd be: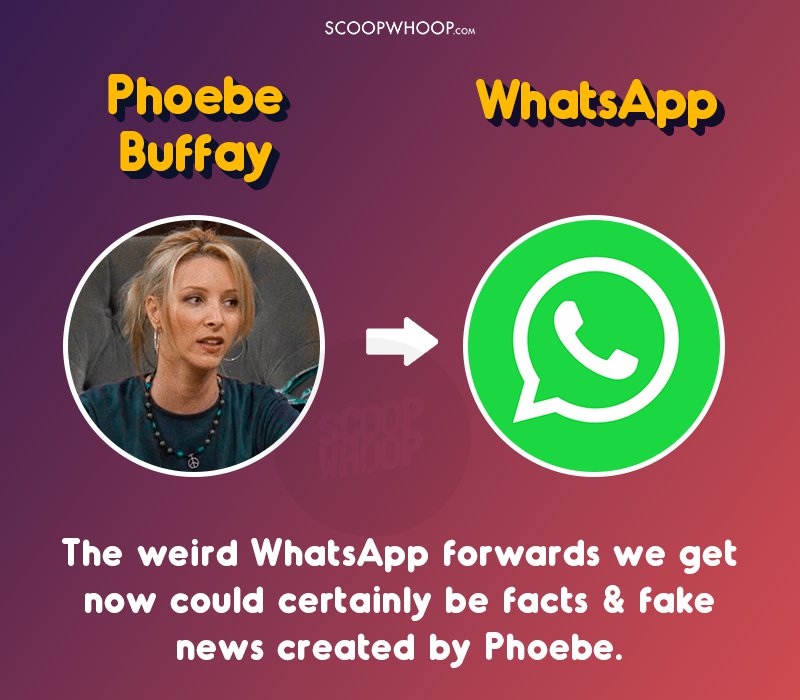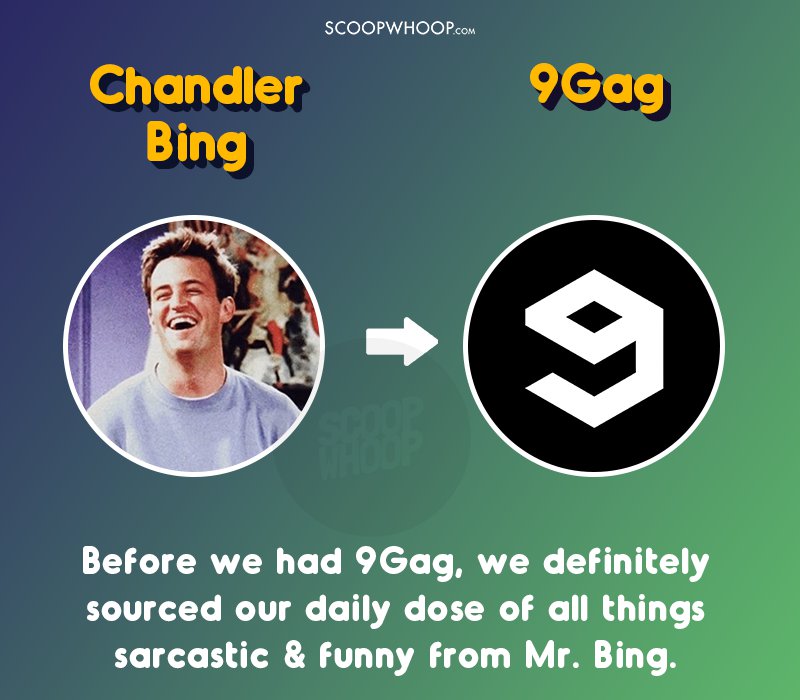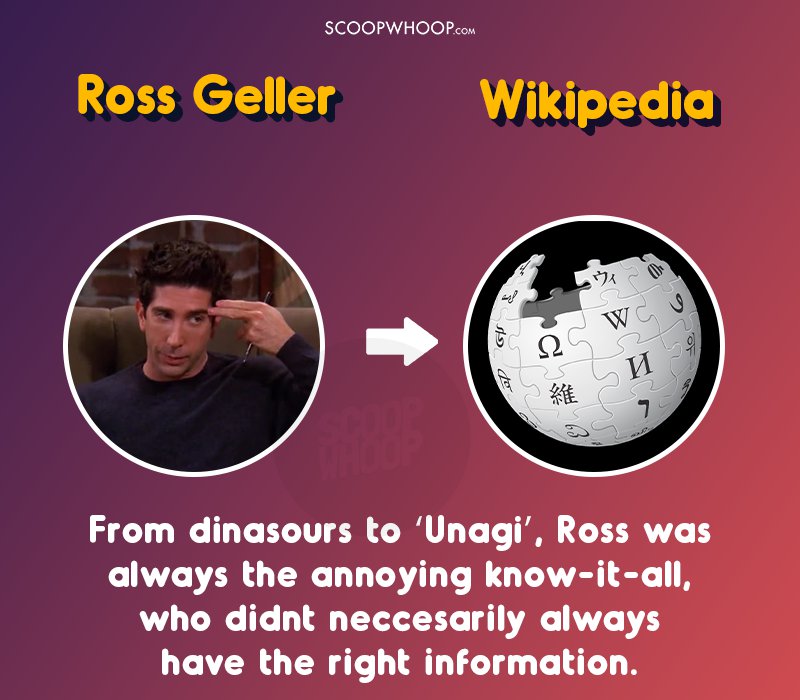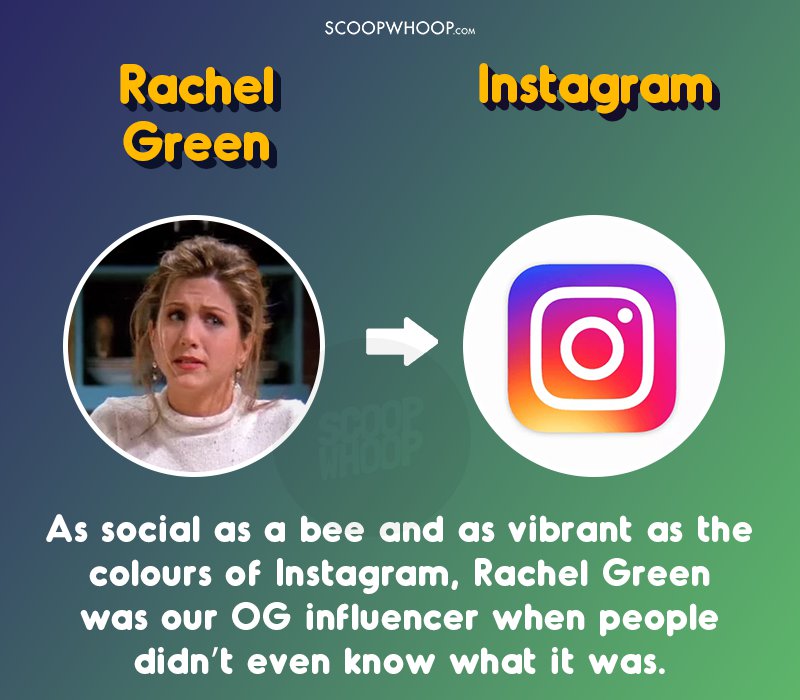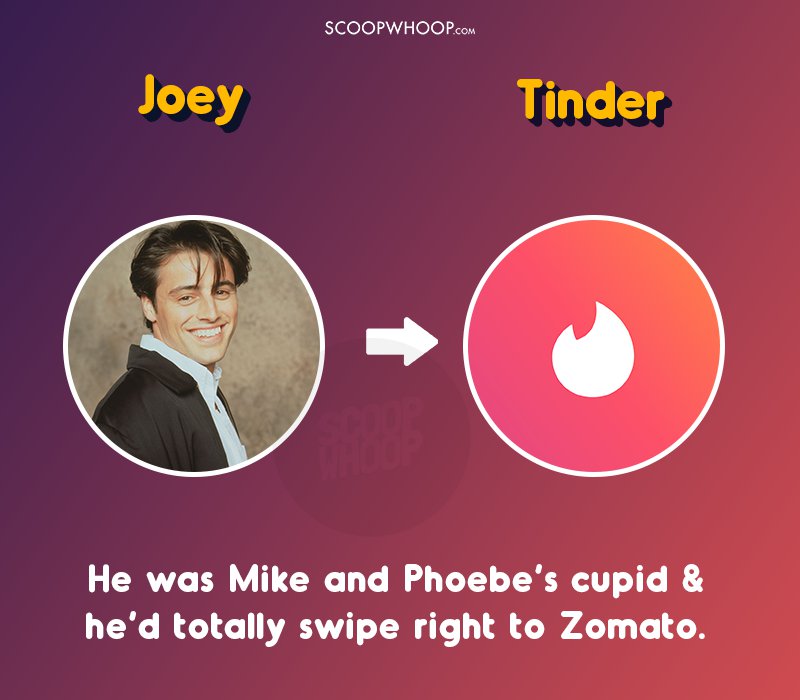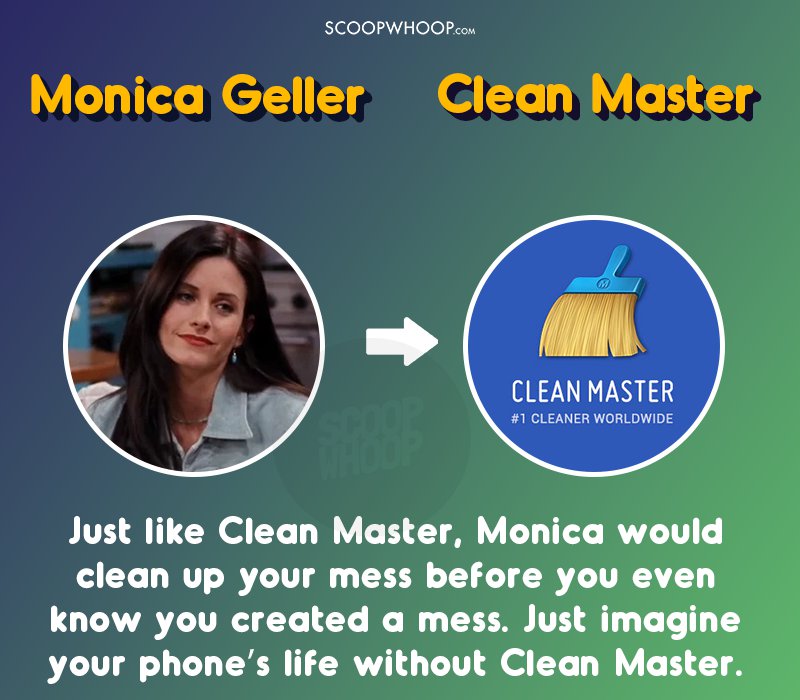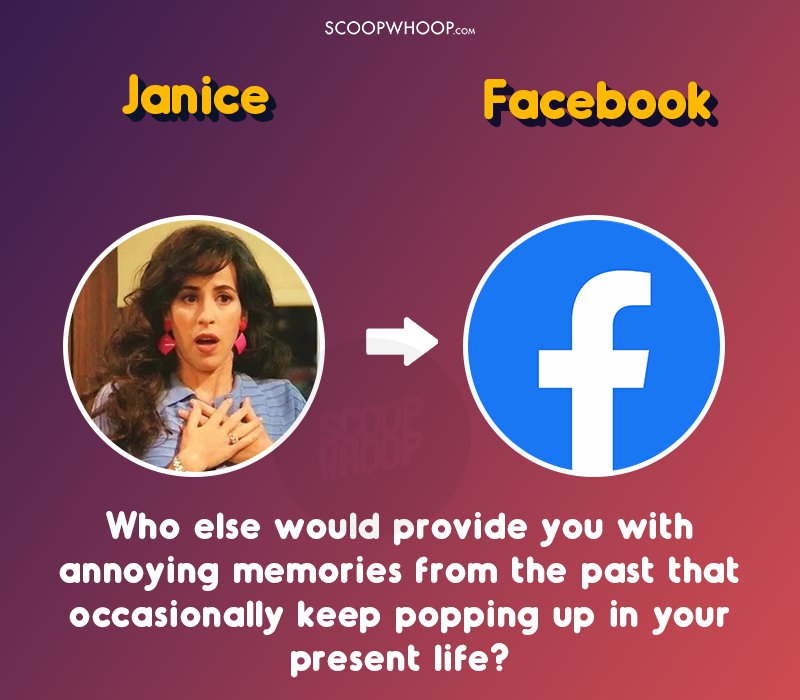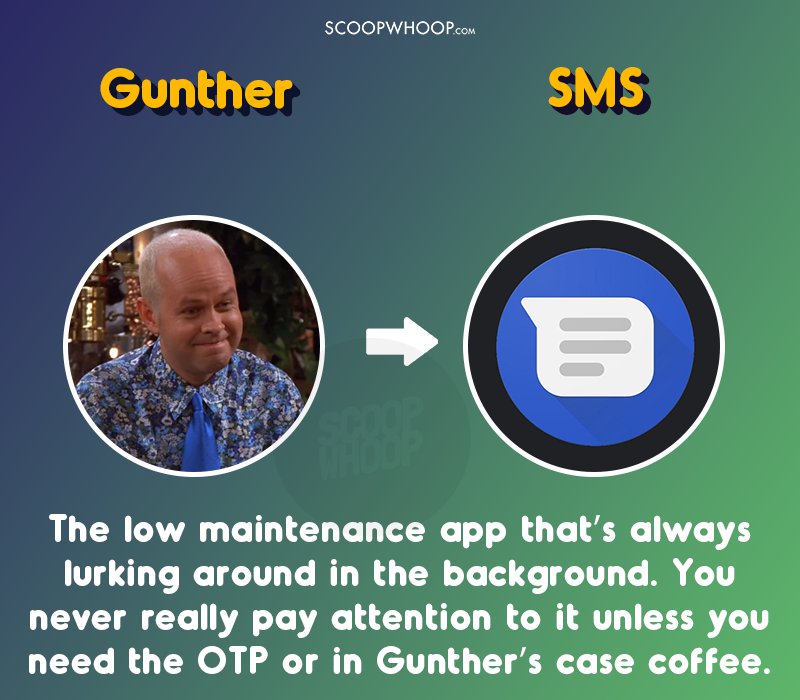 Please note that the characters aren't listed in an order of preference. We love them all equally.  
Design Credits: Nupur Agrawal