Parso ki party mein bhi tumne yehi pehna tha na?
We all love gossip. I know you are making faces right now thinking if you do, but just admit it. You love it too. And nothing brings out the best of gossip, spice and adventure than real-life dramas 'cause it's relatable af!  
The trailer of Zee TV's new show, Dilli Darlings is feeding my dramatic soul like never before…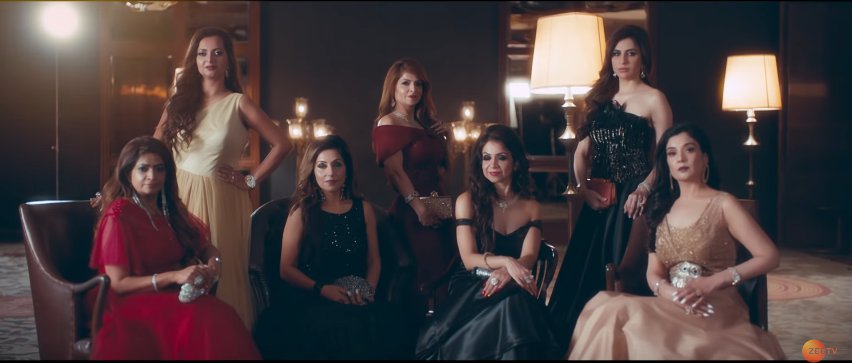 And, Dilli Darlings is all about drama, giving us a sneak peek into the super-elite lifestyle of the powerful and rich Delhi women. But my biggest takeaway from the trailer of this reality show is that it's completely women-centric, led by boss ladies from Delhi. They might be privileged in some ways but their success as individuals in doing what they do best is the icing on the cake. 
See what I am talking about?

This reality show is based on real-life claim to fame stories of women, and includes the who's who of Delhi. The show brings together strong, independent, affluent woman, who are absolute perfectionists, living life their way. From renowned makeup artists to the best-known grooming experts, Dilli Darlings is all about real life people doing what they do best on a big reel. 
Here's a look into some of the women from the show…
1. Guneet Virdhi, naam toh suna hi hoga Dilliwale…  
Known as the best makeup artist in Delhi, Guneet loves her own husky voice and being in her own skin, with minimalist makeup and errr…clothes, raising the heat with her quirks and never-give-up attitude. Delhi brides shift their wedding dates just to get her appointment. Now that's something, right? 
2. Reena Mithal, an elite socialite, a grooming expert, who probably sleeps on a mattress loaded with monies.      
Reena is in-charge of one of her husband's showrooms and is a personal stylist to many. I mean one look at her and you know that perfection is her other name. As a professional stylist she ensures perfection to the T in her work.  
3. Deepshika, the attention-seeking flirt, who loves to take the road less taken. But where does that lead her to?   
Deepshika is a fitness freak who thrives on good coffee and the only spice in her life is love, lust and gossip. Being offbeat is her thing and does everything that's hatke.  
And, I don't want to give you all the details, so watch this show on Zee TV, from August 6, every Monday-Friday at 11 pm. If you still haven't watched the trailer, you can watch it below…
Raat baki toh baat baki…