Sponsored by
Breezer Vivid
Hip-hop is arguably one of the most popular dance forms in the world. While it was already spreading like wildfire since the late 70s, it was only during the early 90s when Bollywood stepped-up to it and changed the way we danced. From dancers like Prabhu Deva to Javed Jafri and singers like Baba Sehgal, hip-hop's onset led to a cult following which has now become more vivid than ever. 
New-age dancers like Harshvardhan Bhan and Shane Mendes have carried the baton of hip-hop in style. They come up with these unreal body moves that I can't even imagine pulling off (well, some of them, I can). Despite being an abstract dance form, hip-hop actually has different sub-styles that we don't know about. In case you're wondering what's the name of that sub-style you've been trying to perform since ages, let me help you out. Here's a list of some of the most popular hip-hop sub-styles out there:
1. Krumping

A popular dance form, Krumping is one of the most energetic and expressive styles of dancing. With four basic moves:  jabs, arm swings, chest pops, and stomps, Krumping is a hall pass to throw around your body and channel your aggression. In a positive way, of course. 
2. Jerkin'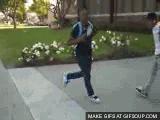 A recent hip-hop trend, Jerkin' involves twitchy dance moves that are called 'jerks'. The performer does a set of leg stretches in and out. It looks more like the Dougie! 
3. Liquids and Digits

One of the laidback styles of hip-hop, Liquid dancing requires the performer to execute smooth and free-flowing hand-moments that are called hand flows. It involves a fair amount of digital manipulation and creating movements and illusions with the fingers. 
4. Robot/Mannequin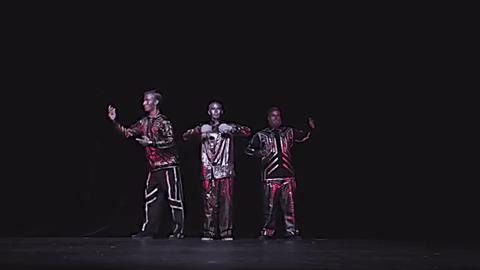 Pretty much similar to Popping, the Robot or Mannequin is basically acting like a robot. It includes stiff arm moments that not necessarily have to be in sync with the free flow of the music. 
5. Turfing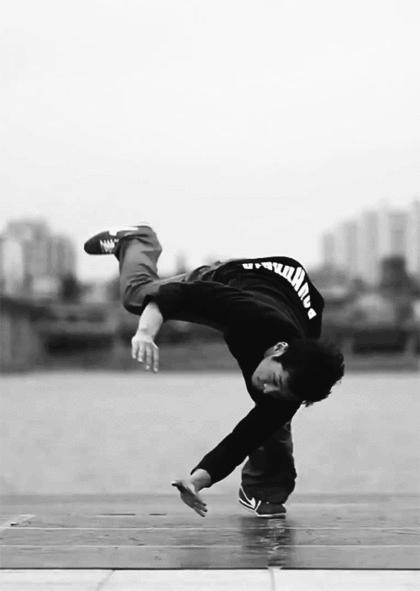 T.U.R.F.I.N.G or Taking Up Room On The Floor is a dance style that originated from Oakland, California. It's a non-traditional way of storytelling where a performer 'represents' a particular 'turf'. 
6. Popping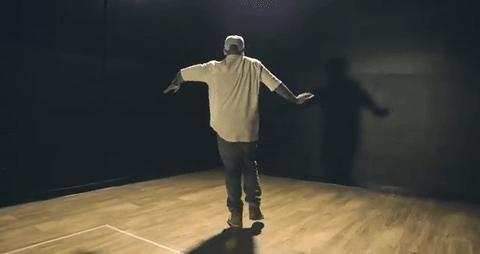 Not to be confused with Locking, the Popping style of dancing is quite different from the other forms of hip-hop. Done mostly standing up, there's a lot of twitches and jerks involved in Popping. If you want a reference then watch MJ ruling the floor! 
7. Harlem Shake 
It should remind of the super famous song Harlem Shake but there wasn't much of the Harlem Shake in that video. The dance form originated back in the 80s and traces back to an East African dance called Eskista. There's no basic move to this dance, just creative convolutions of the body. So, even if you're not really a dancer, you can always do the Harlem Shake. 
8. B-boying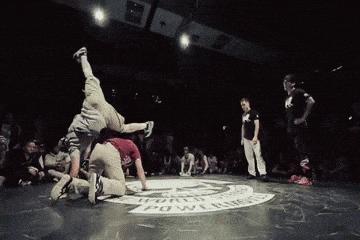 We've seen our favorite actors dance this way and probably each one of us has tried the basics of b-boying or break dancing. Done within a circle or cipher, this dance form comprises b-boys who show off their dance moves to other b-boys who in turn give them a sort of a reply. While it's a competition with the person in the front, one has to always keep on improvising at their own end.
It's funny how a dance form becomes a part of your life, so much so, that it becomes a medium to express. For me, personally, hip hop was and still is a way to let loose and have that euphoric feeling of livin' it. 
If you too are a hip-hop lover like me then you'll definitely want to follow Breezer Vivid Shuffle, India's biggest hip-hop festival that is currently underway in five different cities. I, for one, am not that talented, but if you think you've got them hip-hop moves then register for the contest here. Who knows? I'll be streaming your performances to learn a few fresh moves myself! Watch this video to know how crazy Breezer Vivid Shuffle is going to be:
Peace Out.