A day before I sat to talk to Trinetra Haldar Gummaraju, I ended up spending a lot of time going through the posts on her Instagram profile. The app is a rabbit hole anyway, but this was different. She has this rare thing of sharing honest experiences that somehow make the rest of us feel better. She always takes a stand. And in between all of that, the doctor/creator/actress finds time to be herself and do her thing.
But that's her Instagram profile, and we're hardly the same people as our social media selves. Trinetra isn't that person either. I mean, she is all of that, and not. She is more. She's warm, expressive, humble, honest and a lot of fun to talk to. A lot like her character in Made In Heaven – so to speak. Meher, like Trinetra; Trinetra, like Meher, is someone who has a lot of empathy – and she used all of that to portray a character so strong, that we will talk about for years to come.
So, it's normal to want to know her journey. In this conversation with ScoopWhoop, she opened up about Made In Heaven, Meher, and more.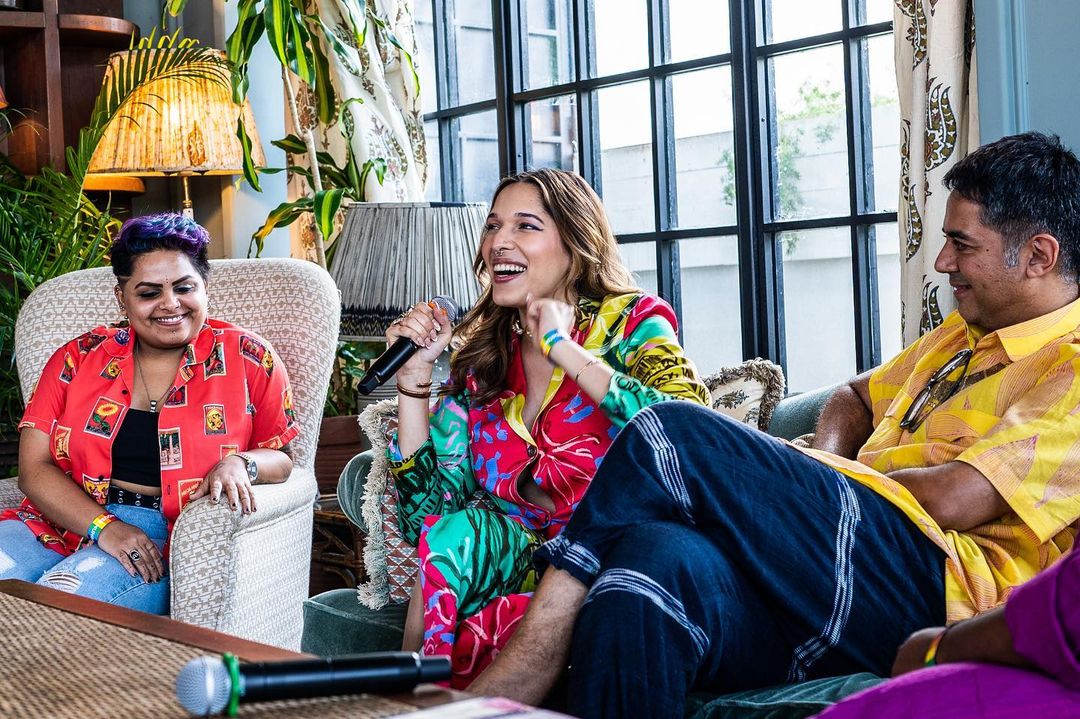 The production head at (and in) Made In Heaven is a role that didn't just happen. Meher was carefully written, and even cast, in this case. And the actress talked about THAT journey. She mentioned that everything happened by chance, and she did not go in with much expectations. Of course, the rest is history — but we still need to talk about it.
"It happened a little bit by accident. It was 2020 and the first lockdown had just lifted. I had also just started my internship when Karan and Nandini reached out. They were casting for this part and had seen my profile on Instagram. I sent a self test, and forgot about the audition. Then they reached out and told me that Zoya wanted to meet me. So, I met her and gave a second audition. The next day, I got a call that I was cast for the part."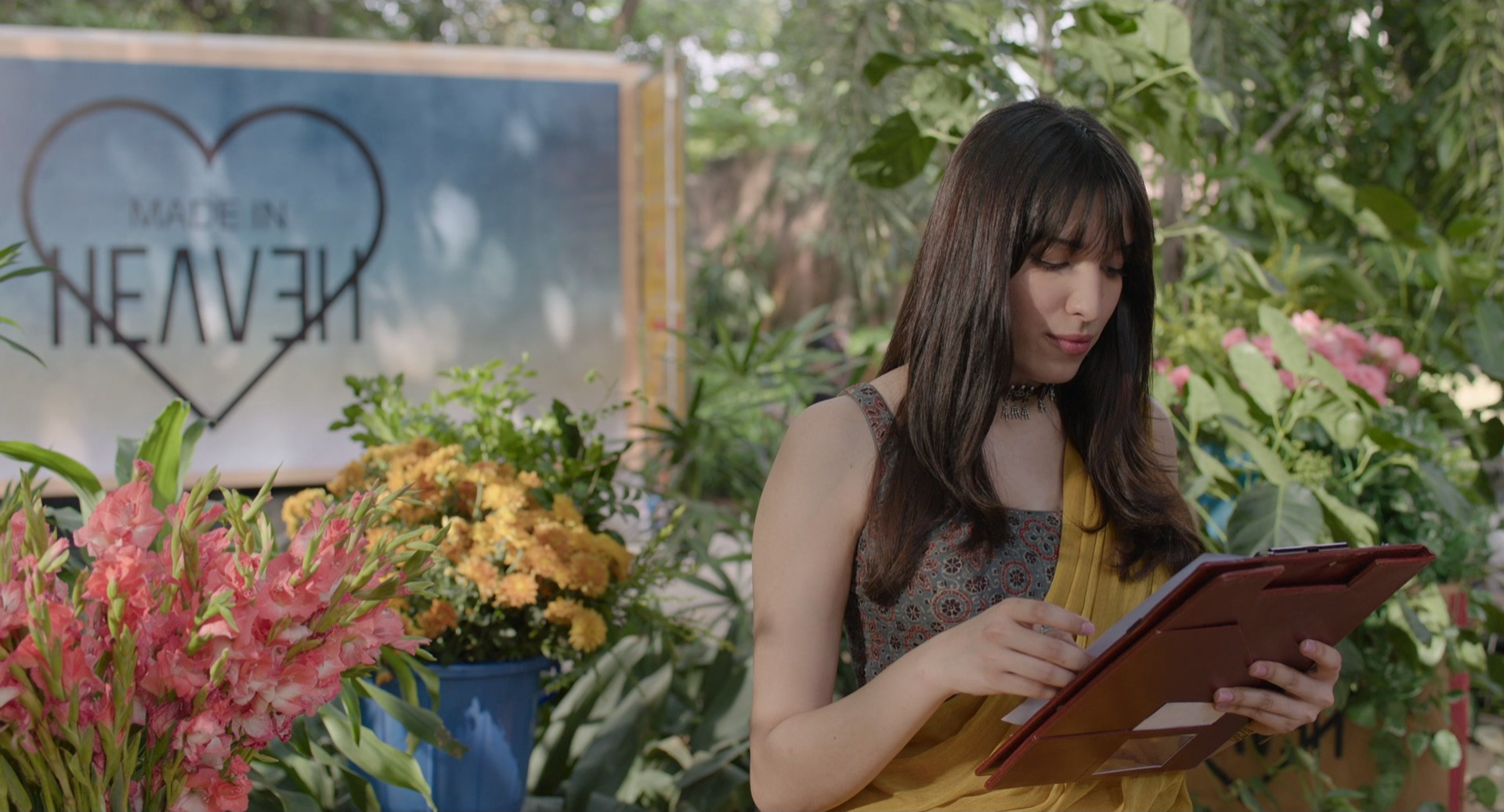 Earlier this year, Trinetra talked about the lack of representation of trans characters in Indian cinema. That's when she shared that Zoya Akhtar had called her in for feedback on her character in Made In Heaven. Understandably, it shows in how the storyline has been treated, so we asked her what this experience meant for her.
"Something that we see a lot in entertainment is that trans stories are so often written and performed by cis people. There's a saying in the community – that you like our stories, you don't like us. She (Zoya) said, "Let's talk about your life and I am talking to other trans people". I was very humbled by that because she really didn't need to do that. Someone in her position could've just written it without consultation. But she committed to representing the character right. The fact that she did incorporate some feedback into the script… that meant the world."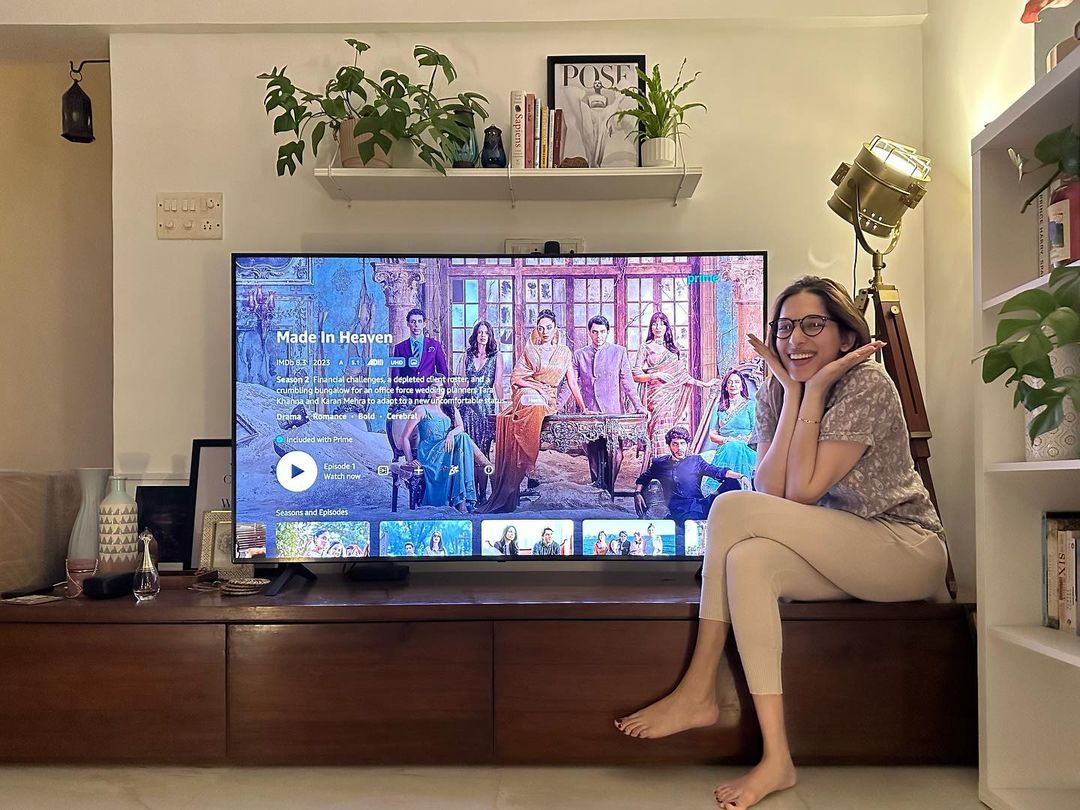 The actress talked about the lack of sensitivity in the representation of queer and trans characters. And that's something that hasn't changed for mainstream Bollywood. While it matters to get the representation right, she talked about how it needs to be done.
"As the years go by, there are going to be more and more queer and trans people who come out, and own their own experiences. My profile was found on Instagram. So social media has become an extremely powerful tool for queer and trans people to be telling their own stories. As time passes, we're realizing that if we don't do representation authentically, they will be limited, they will not be appreciated.
And internationally, more and more people have been representing trans characters, right? So there's an international awareness that is building. You cannot tell a story about a marginalized community without involving them because those representations usually end up inauthentic and cruel. Big filmmakers need to set an example because they have the power to do it."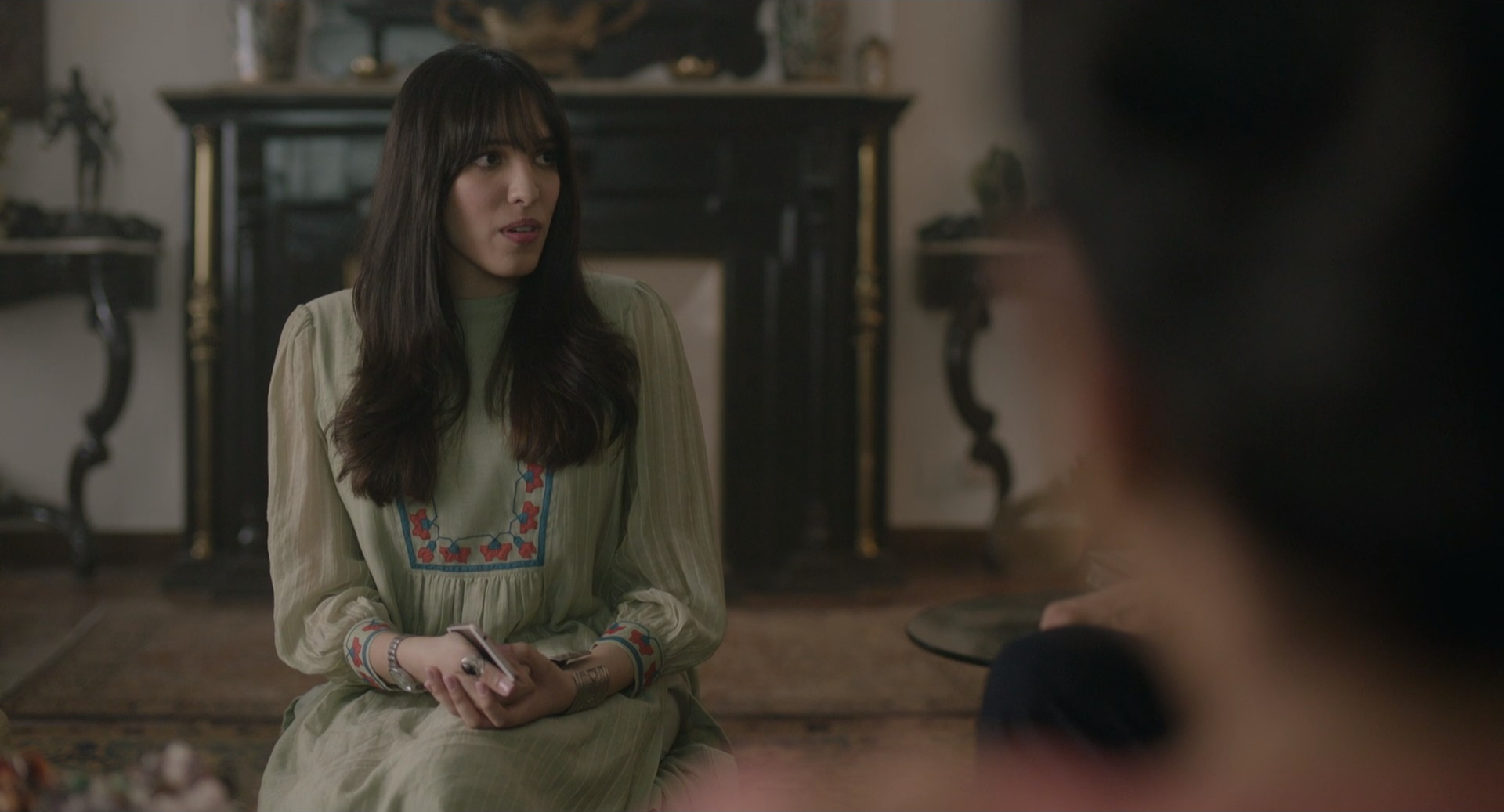 The experiences of the queer community and their portrayal, are something that can easily get very cruel in our society – something she pointed out. But we can only imagine the kind of social pressure that comes with being a trans-woman, working as an actor. She talked about how this experience differs from experiences of cis actors and actresses.
"This is something we, queer and trans people face everywhere. Not just queer and trans people, even cis women. In the sense that we have to work twice as hard to be taken seriously in a workplace. Where people with the most social privilege – cis-het men and upper caste people – they are the ones taking the decisions. We often feel like we have to scream in order to be heard, and while it makes us good at what we do, it also puts a lot of pressure on us. But I'm trying to make my peace with the fact that this is a part of life now. I'm learning not to be so hard on myself, especially after the series came out and the responses have been coming in.
She added, "My first standard class teacher texted me yesterday. And she taught me 21 years ago. She texted saying that I did a good job. And if that's the kind of change that we can bring about, then we shouldn't be as hard on ourselves, na?"
Of course, we had to ask her about her favourite scene of Meher from the show.
"Meher really has some powerful scenes. I love, for example, what she said in the car. On that date that she goes – when she says, "If you're so ashamed of what you're attracted to, you should go fuck yourself." That is so universally applicable. Especially because, we as trans people are seen lesser than women. Because there are many men who are attracted to us but not many have the guts to really love us or accept us in front of the whole world. Then there's also this scene where she stands up for Pallavi and she, as an ally for the Dalit community says, "Of course, she's (Pallavi) not an equal, she's achieved way too much."
"I also love all the scenes with Meher and Danish. Especially when they're talking, and he asks her if she wants to design his next play. It's come out so well, it was an absolute pleasure to work with Neil, who made me so comfortable. That intimacy, we never get to see for trans people, we only see them being utilized. And all of that is fine, but it has to be balanced with some amount of trans joy."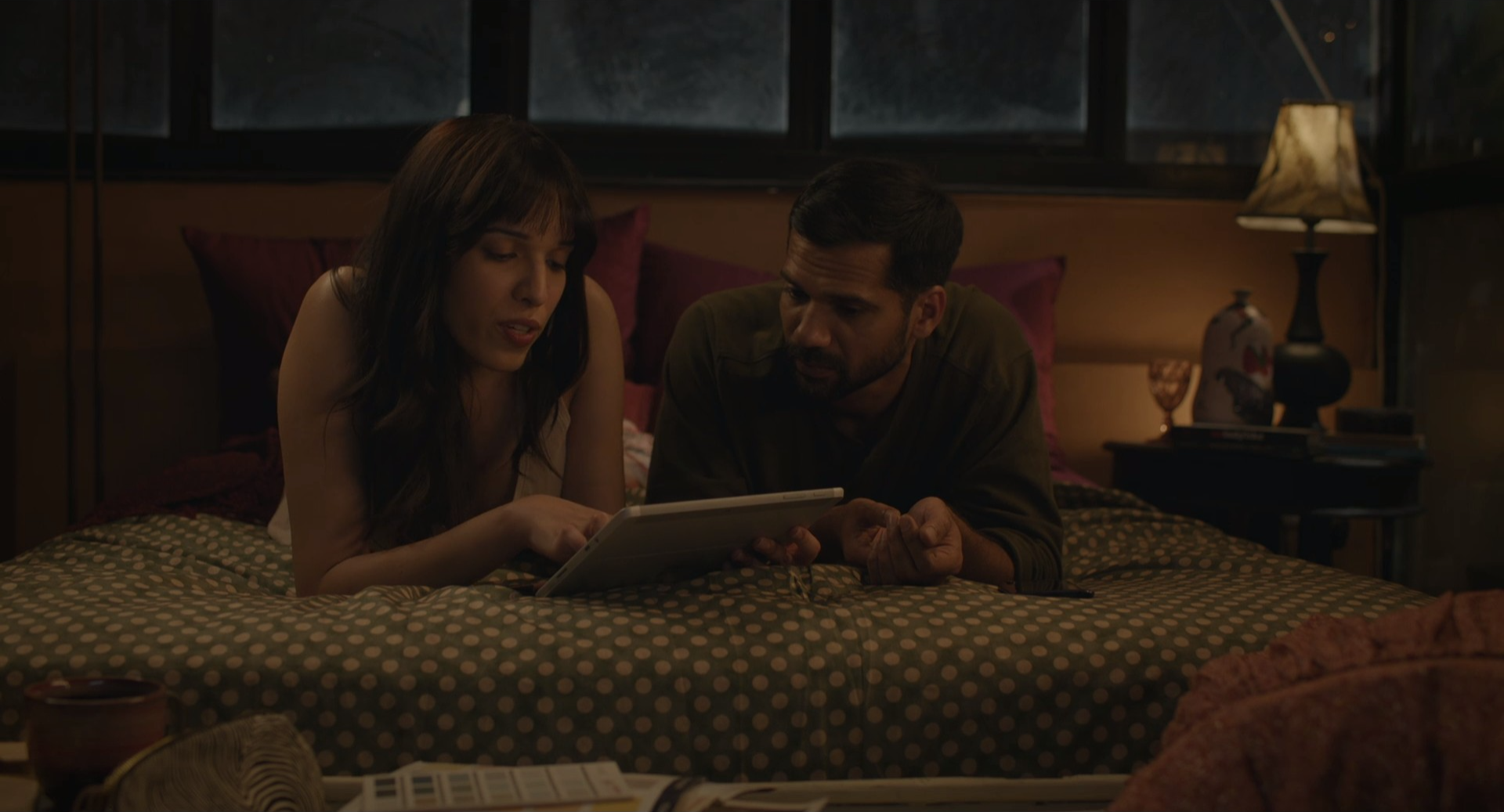 Before an actor in the series, Trinetra was a fan of Made In Heaven – like a lot of us.
"I watched the first season like four or five times. The kind of representation of queer characters, it's so human, it's beyond sexual orientation and identity. It's about very human emotions of being loved or heartbroken. When I was told that a trans character was being written, I was like, I need all of those emotions to be seen for an Indian trans character. The characters…and the show was so nicely edged out. My character is such a whole person – how she's also so good at her job. To the extent that Jauhari sahab is also like, "Meher ji, your cost to the company is very high. But I like a woman who knows her worth". I love that, he's such a green flag feminist man."
Made In Heaven Season 2 is Trinetra's first project as an actress. She's also a doctor and a creator. And since acting is an entirely new field of work, she talked about that change. She also talked about the intensity of working on sets, and the people behind the scenes. Here's what she said –
"There were difficult days, of course. The experience of working in a hospital is so different, where even if you're working for 16 hours in a day, it doesn't matter how you're looking like; so to speak. But I've learnt so much from the team of directors and the crew members – everyone on the sets.
It was also quite intense, because say, on one day you'll have a patient die. And then you are dealing with that, and you suddenly go back on set to do an intimate scene. That's when I realized something that we don't talk about much – how the crew puts in work, to make things possible. The way that the light team shows up before everybody else and leaves after everybody else – how hard they work. If it weren't for the entire crew, then we would really be nothing. It's a matter of teamwork."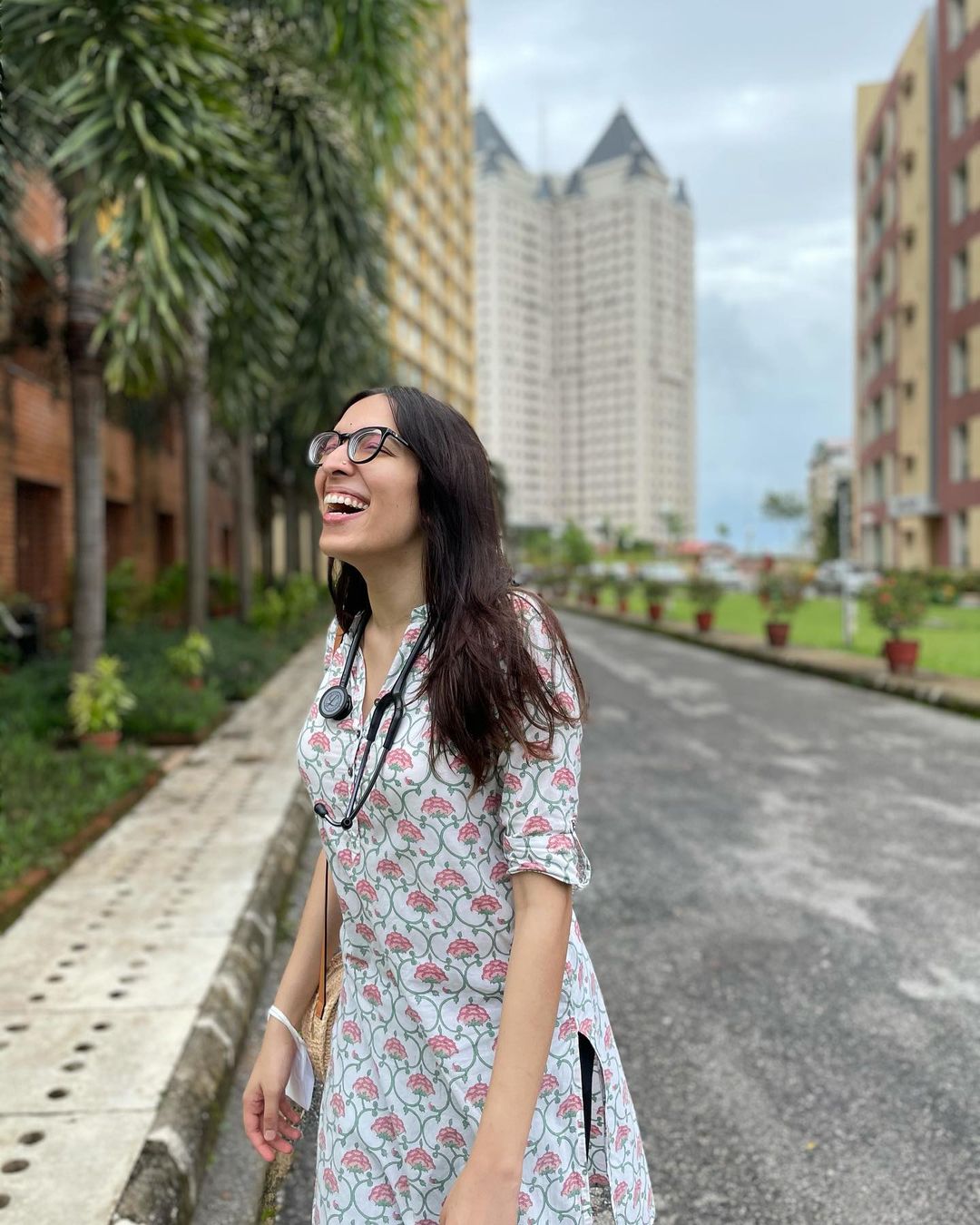 Each episode in this season comes bearing something new – in different ways. At times, we cannot get over the locations, other times the costumes are too good to not take our focus. But all of this combines to make one favourite episode, where we love everything. And Trinetra shared hers.
"I would have to say, Episode 4 and 5. The France episode because it was an absolute delight to shoot in France. Nice was absolutely stunning, but it used to be so cold that there would be people standing with our coats, waiting to hear 'cut'. Then Episode 5, because it is so socially relevant and powerful. And the way Radhika has acted, it's been inspiring to work with her. Although I didn't have too many scenes with her, it was a delight."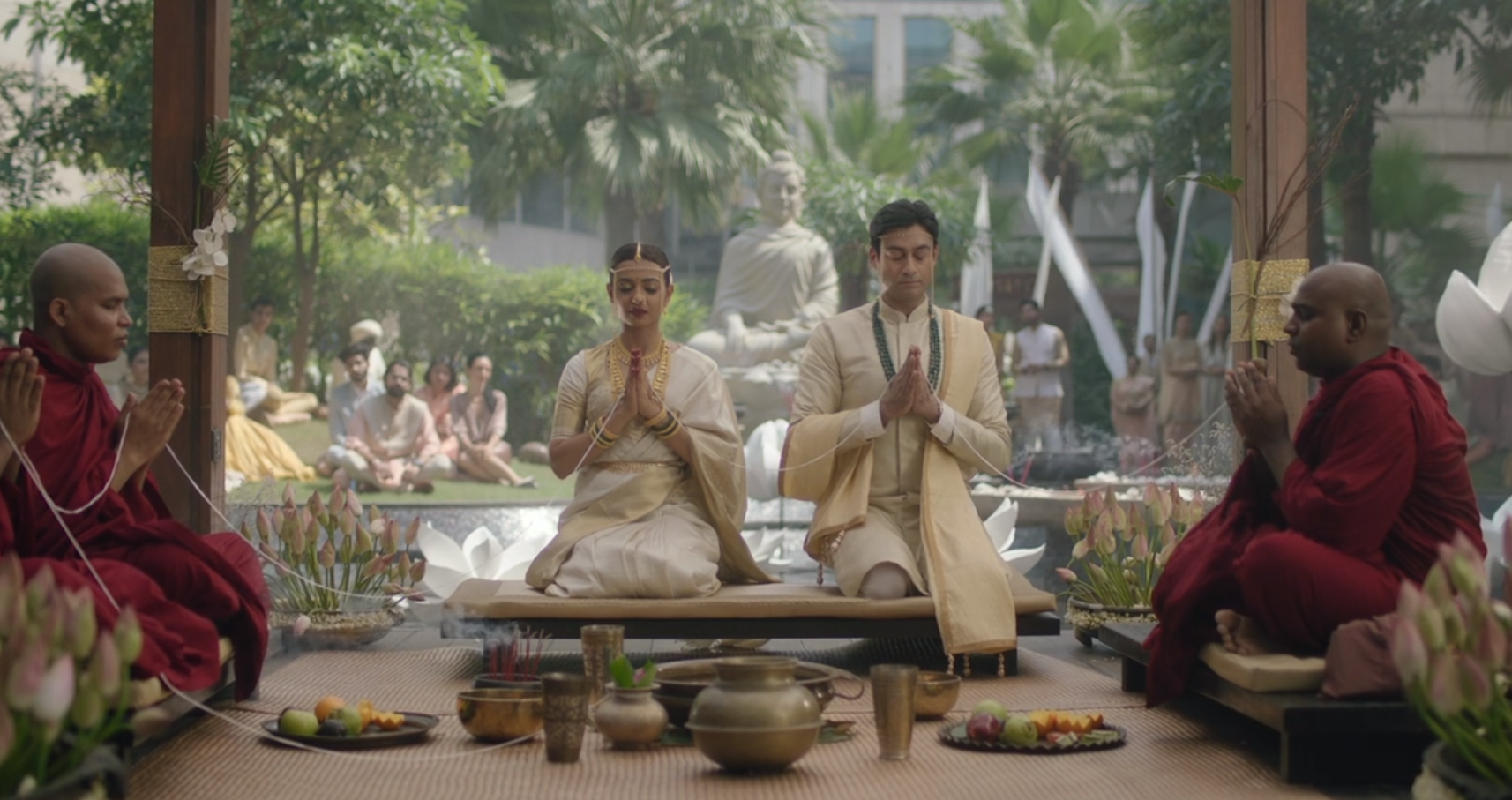 There's a constant debate about cinema being solely a medium for entertainment. But there's no denying that it has more impact than that. We asked if social responsibility and messaging is something that matters to her.
"No matter what career I choose, or what roles I do, it will always tie back to the community. I am someone who has been very vocal about my identity. So, whether I consciously make those decisions or not, they do have a social impact. But, I as an actor also want the same freedom to play anything. Like cis actors who get to play men, women, trans people, whatever they want. I obviously wouldn't want to do roles that are overtly problematic, but I also don't want to limit myself. If cis people can play trans characters, I also want to play cis roles, or just roles where gender identity is not discussed at all."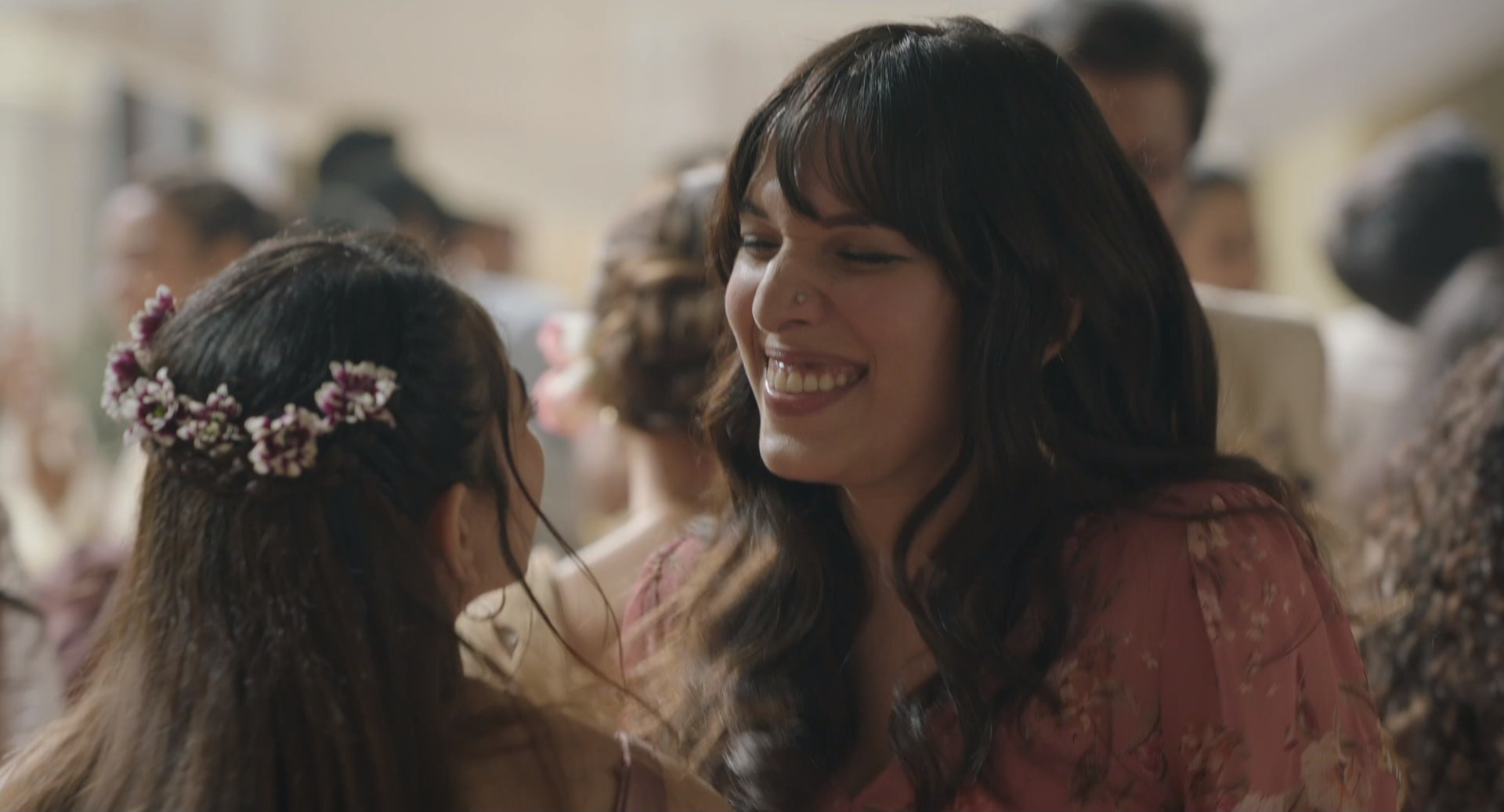 We don't know (yet) if there's a season 3, but if this was an ending, we need to talk about closure. And so, Trinetra shared her take on what this season's ending meant for her and Meher.
"We do know that she's been heartbroken and treated badly in the past. When Danish stands up for her, when we see a cis-het man give her that solidarity, and that respect that she deserves – it gives her closure. At least it does for me, as Trinetra, to play and watch that scene. I think through this character, a lot of trans people may feel and have felt a sense of peace that THIS is possible."
When asked about the similarities and differences with her character, Trinetra said –
"We are very similar in the ways that poor experiences in dating have happened. The fact that my brother is one of my biggest allies, and Meher also has a brother, that is something that hit close to home. Her relationship with her parents is very similar to mine. Differences… Meher is very subtle and reserved. I'm very mooh-fatt, and louder. Her fashion is very understated. She's very simple with the kinds of clothes that she wears. I dress very differently. I'm also a lot younger – I was 23 when I shot for it, Meher is 30. So, I can be quite outrageous with my fashion."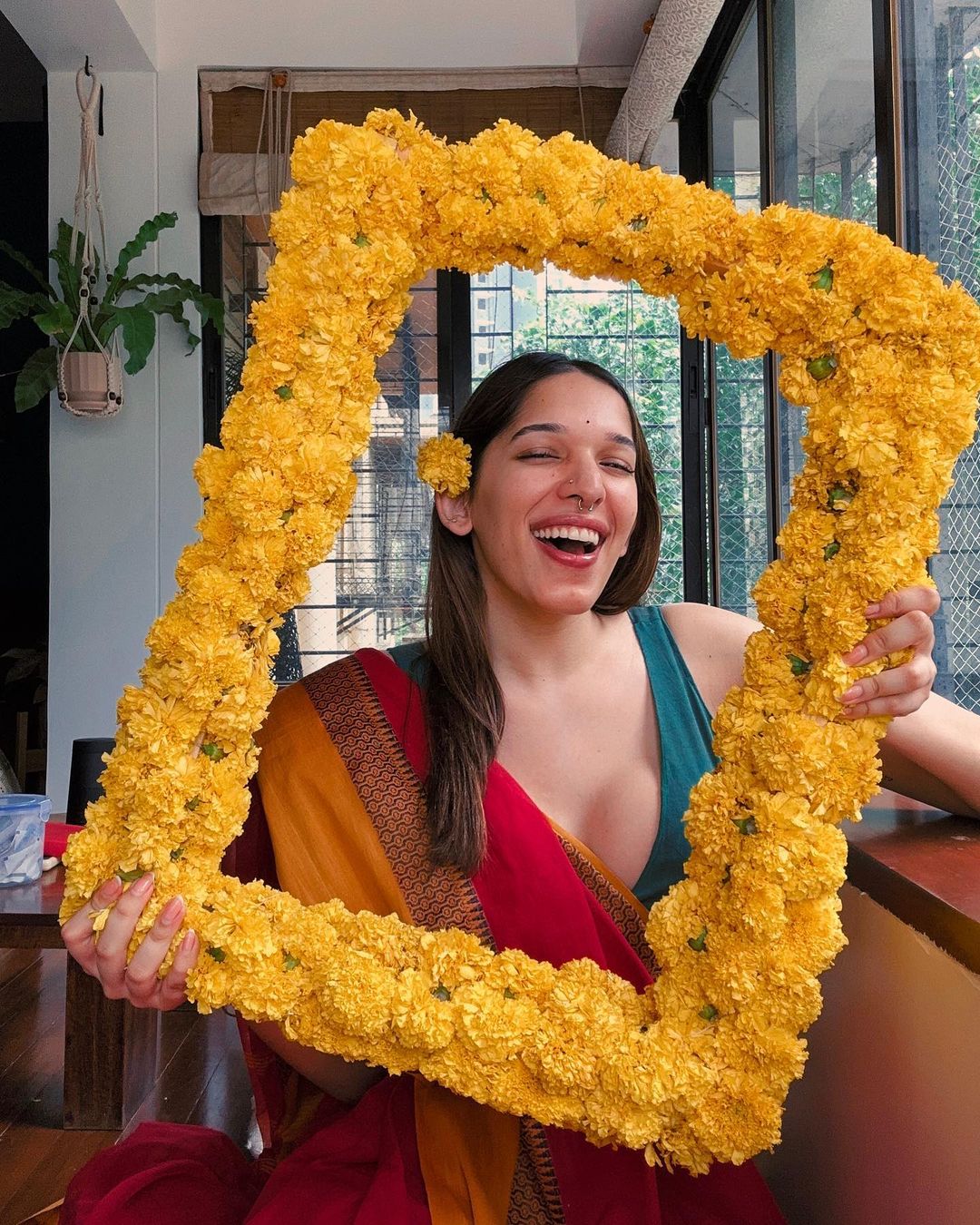 Meher, in season 2 is someone who constantly seeks companionship, she's out there and going out on dates. And she does meet different types of people. So, we asked her about what makes a good partner.
"I think the bare minimum is respect. And I don't mean respect for work. I mean, respect for your time, effort and the value you put in that relationship. It needs to show up in how someone behaves with you or prioritizes you. Then of course there's pride. You take so much time in building a sense of pride in your own identity, that if someone is ashamed of you then that's the biggest red flag. They need to be at least as proud of you as you are of yourself. Other things can still be worked upon, but the foundation needs to be of respect."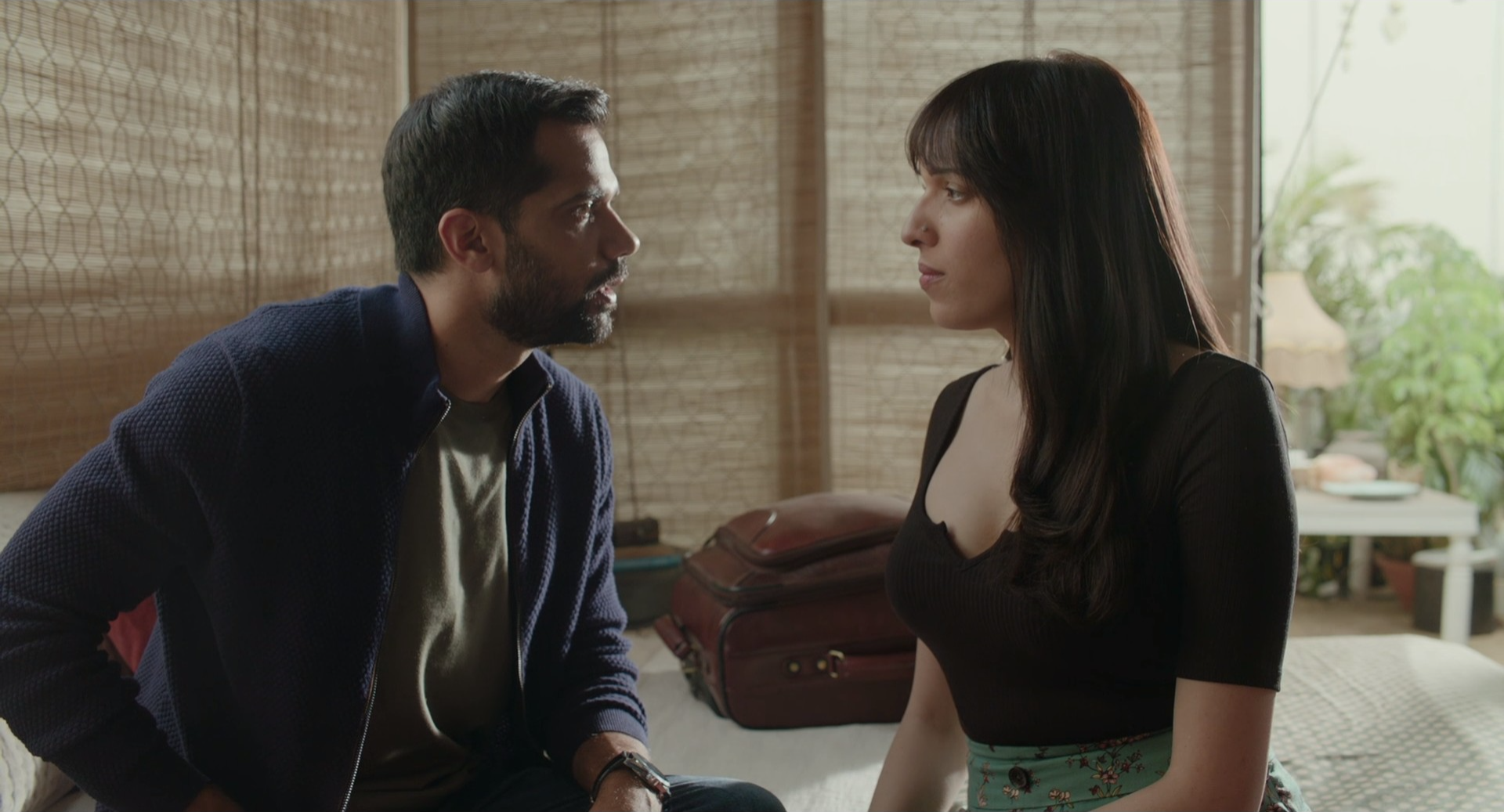 We finally asked if she'd change anything about Meher, if she were to write this character.
"Nothing, absolutely nothing. I trusted the creators entirely. Meher belongs to a lot of people – every single person who worked on this character. So it'd be selfish to say that I would want to change her. She's a collective work of people."
Trinetra's Meher is an important character in the history of 'important characters in Indian cinema'. And now we cannot wait to see what she does next.
Images are screenshots from the show on Amazon Prime Video, unless specified otherwise.