No matter which new actor comes and goes, the Bollywood film industry will always be ruled by the veterans who made it what it is today. These actors have struggled for years to reach at the position they are currently and that is no easy feat. Though, they might not be going international like some of their contemporaries, they have still made their presence known to the world. 
We all know that Deepika Padukone was the only Indian actress who made it to the Forbes List of Top Paid Actresses. Now, the list on Forbes List on the Highest Paid Actors is out, and 4 of our veteran actors have made it to this one. 
These are the 4 Indian actors who are part of the Top 100 Highest Paid Actors list. The best part? They're all in the Top 20! 
1. Shah Rukh Khan
King Khan earns his rightful place at Rank 10 on the list, leaving behind Robert Downey Jr, losing Rank 8 to Vin Diesel.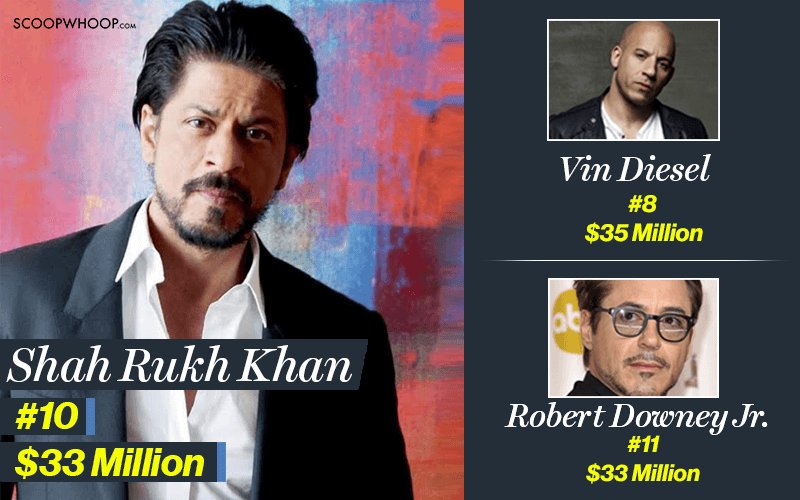 2. Akshay Kumar
Mr. Khiladi AKA Akshay Kumar secures his place at Rank 12, cutting really close with Robert Downey Jr. for the 11th Rank. However, he does beat Brad Pitt. 
3. Salman Khan
Though controversy has plagued Salman the whole year, the actor has managed to make it to the list, and is on Rank 16. Mark Wahlberg precedes him on Rank 15.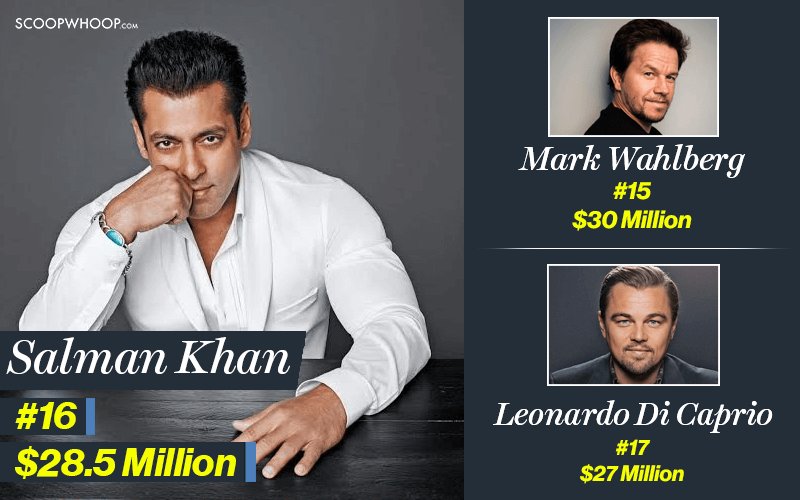 4. Amitabh Bachchan
The oldest among the lot, Amitabh Bachchan is still the most adored and revered actor. He falls behind the other Indian actors, but he has managed to beat Oscar winner Mathew McConaughey, to secure Rank 21 on the list.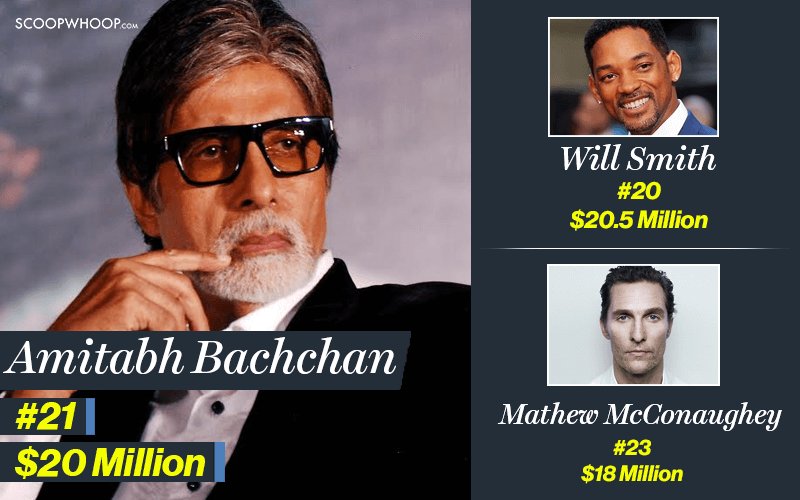 Congratulations to the actors!