Don't we all get a little tongue-tied every time we are asked to describe ourselves? And haven't we spent hours and hours to write that perfect bio on Twitter and Instagram so we sound smart and witty and it still doesn't look like a lot of effort? While we don't know how much time our celebs spend to craft the perfect bio, we do know of some who have managed to extract the perfect words to describe themselves.
So you don't have to go through the ordeal of sneaking a peek at all your favourite celebs' social profiles, we decided to do the hard work for you. Here's a glimpse of some of the most interesting Twitter bios we came across. 
1. Uday Chopra
Just like his tweets, Uday Chopra's bio is equally hard to decipher. Believer of unbelief? Women whisperer? And we don't think we even want to get remotely close to wherever he is staying.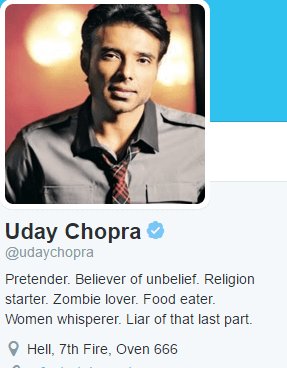 2. Baba Sehgal
Golden words are seldom repeated.
3. Salman Khan
Being humanitarian! Hmm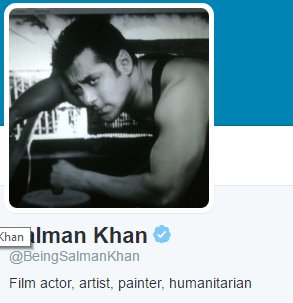 4. Vir Das
This funny man is more than just a comedian, actor, jester….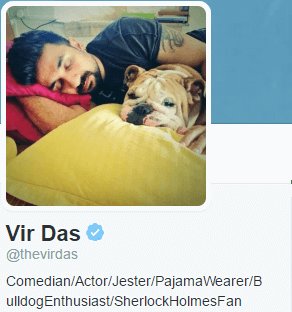 5. Aamir Khan
Mr. Perfectionist is a man of few words and so is his bio. Much like his acting, he aced this one too, didn't he?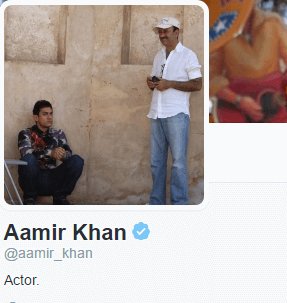 6 Richa Chadha
Constantly fighting prejudices, Richa's bio reeks of her unapologetic badass attitude and we love her for it!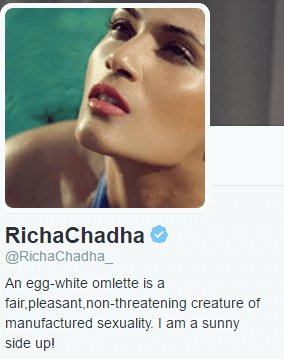 7. Yuvraj Singh
I think Yuvraj really wanted to use some big fancy words. We get it Yuvraj, we have all been there.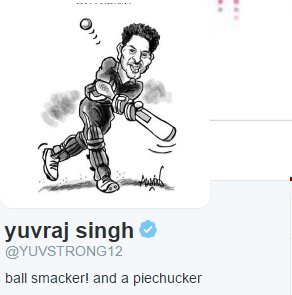 8. Abhishek Bachchan
Junior Bachchan probably wanted to say a lot and then got bored.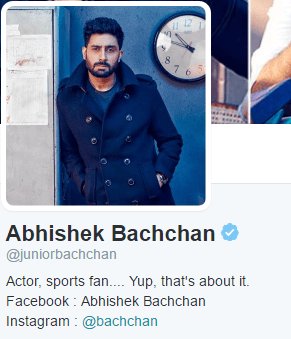 9. Amitabh Bachchan
No one can really ace the modesty game quite like Bachchan Senior.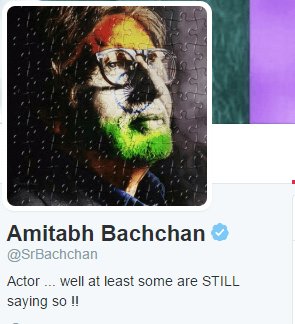 10. Nikkhil Advani
In case you are having a hard time placing him, read his bio.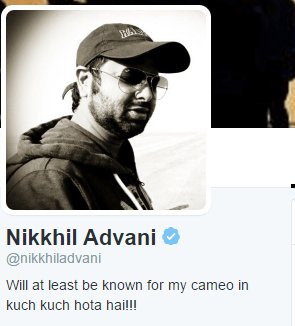 11. Badshah
Hmm, not so modest but is he really lying?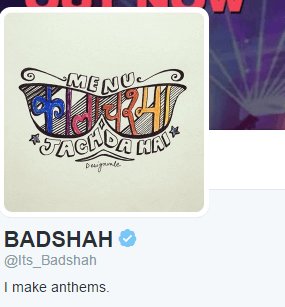 12. Chetan Bhagat
Is he referring to himself in the plural or his followers? We really don't know. But we were hoping for a more succinct description from the author.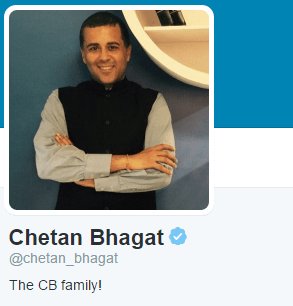 13. Mahendra Singh Dhoni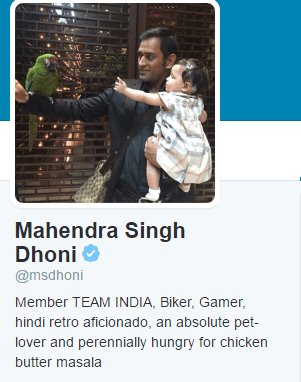 14. Barkha Dutt
Barkha is a fierce journalist and her Twitter bio is fiercer. Beware trolls, this one will not bow down.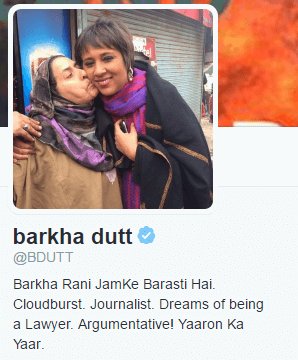 15. Anurag Kashyap
Well, we can't really blame Mr Kashyap for feeling this way about himself, after the multiple face-offs with the Censor Board.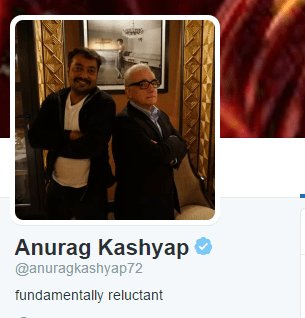 16. Kalki Koechlin
We believe you Kalki, we believe you!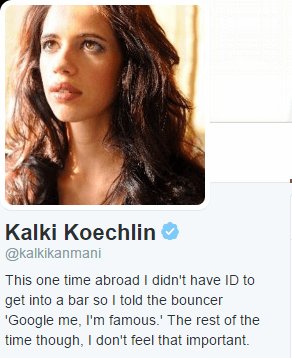 17. Twinkle Khanna
Her eccentricity and wit are all over her bio. Mrs Funnybones is heavily armed. Careful, Twitterati.
18. Gurmeet Ram Rahim
He is more than just a love charzer. Gurmeet Ram Rahim Ji is a master of all trades, really. Like, really.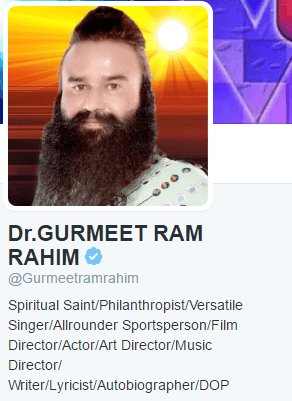 19. Arshad Warsi
The ever so humble actor's bio is impressive just like his acting.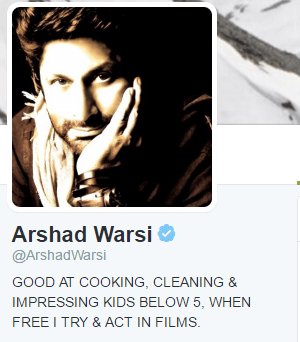 20. Cyrus Broacha
Being Cyrus must be difficult after all.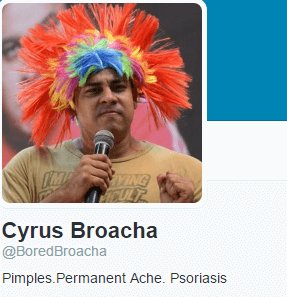 21. Rohan Joshi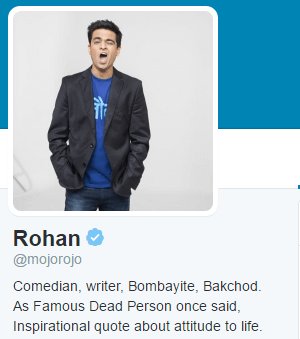 22. Arvind Kejriwal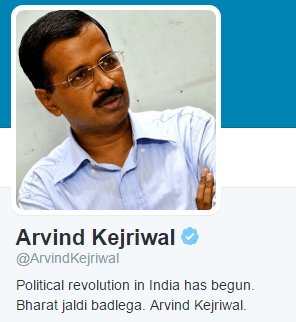 23. Jose Covaco
This funny man's Twitter bio is more an angry disclaimer than a bio. Since Twitter loves to get offended, this makes perfect sense. Don't angry him!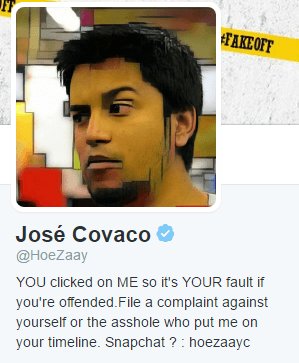 24. Biswa Kalyan Rath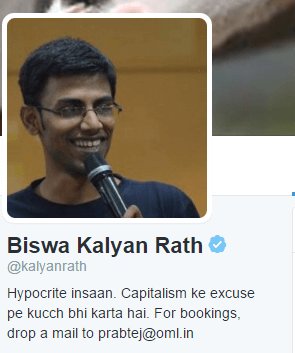 25. Aditi Mittal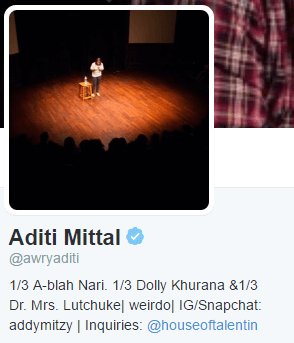 So, do you agree with our list or to want to add more?