Perhaps the only question worth asking anyone today is if Shape Of Water was indeed their personal choice for the Best Film at this year's Oscars. 
Were you rooting for this incredible movie all this while? Or, was Call Me By Your Name your favourite instead? Or, maybe, just maybe, were you sitting and sulking that Newton, India's official entry at the Academy Awards didn't make it to the final round?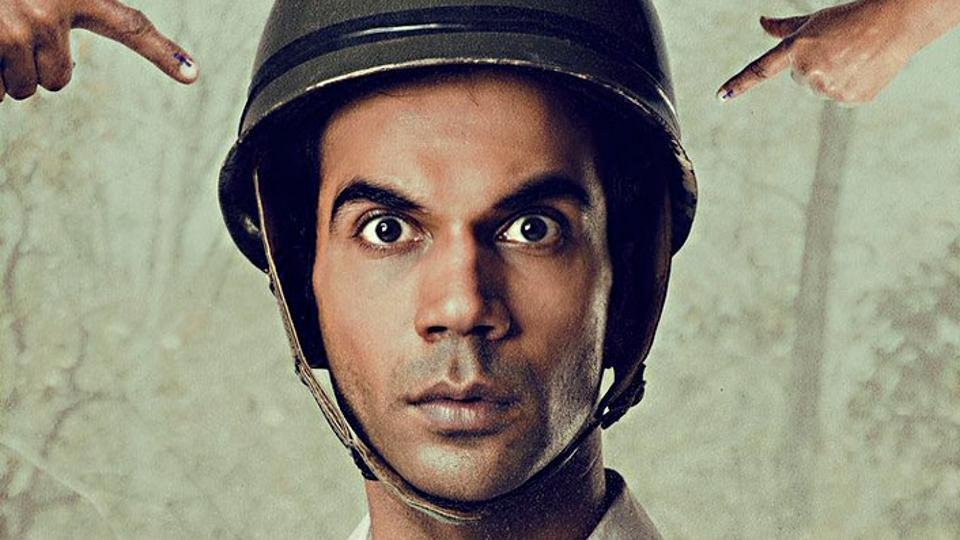 Of the 50 films we've sent so far, 3 have made it to the final round of nominations – Mother India, Salaam Bombay! and Lagaan – though none of them have brought home the coveted trophy yet!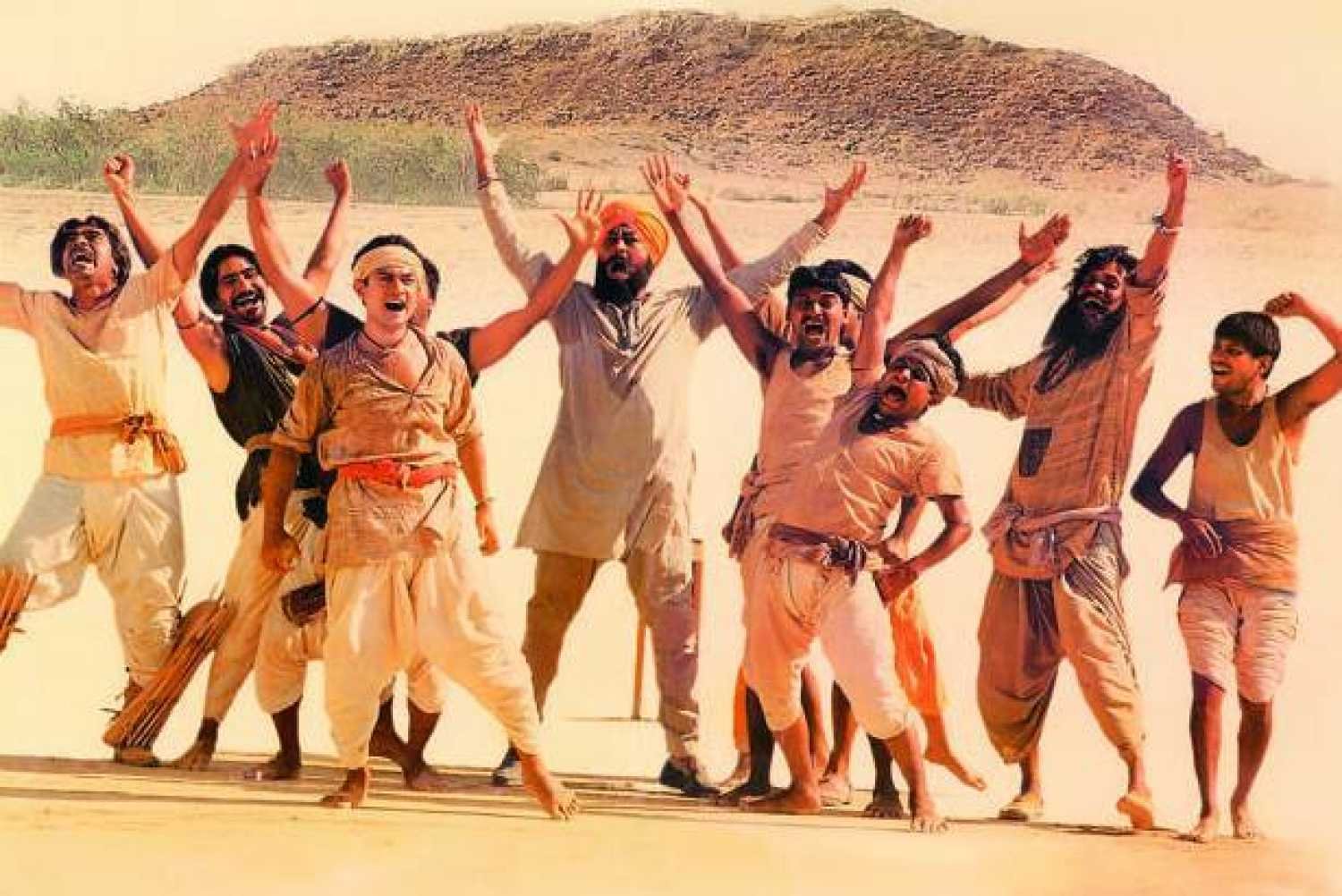 Here are 30 Indian films that were sent for the Academy Awards that are absolute cinematic masterpieces even without the Oscars' stamp of approval!
1. Mother India (1957)
Featuring Nargis, Sunil Dutt, Rajendra Kumar & Raaj Kumar, this female-driven cult-classic actually lost out on the Oscar by just ONE vote. Talk about sheer bad luck!
2. Madhumati (1958)
This National Award-winning reincarnation drama stars Dilip Kumar and Vyjayantimala and has inspired many national and international films with its theme and premise.
3. Apur Sansar (1959)
This Bengali classic by Satyajit Ray featuring Soumitra Chatterjee and Sharmila Tagore won major applause across the globe and even won a nomination at the year's BAFTA Awards for Best Film.
4. Sahib Bibi Aur Ghulam (1962)
The reason why this classic featuring Guru Dutt, Meena Kumari and Waheeda Rehman never got a nomination is because apparently, as per a letter written to the film's team, showcasing a woman drinking on screen was against the Academy's culture. 
5. Mahanagar (1963)
This ahead-of-its-time Ray classic presented a working woman breaking stereotypes and fighting societal norms & was a major breakthrough in the movement of bettering the representation of women on the big screen.
6. Guide (1965)
What's not to love about this film, right? Everything from its music – Aaj Phir Jeene Ki Tamanna Hai is forever on everyone's mind – to the performances by Dev Anand & Waheeda Rehman and the film's unusual climax is pure perfection!
7. Majhli Didi (1967)
One of Hrishikesh Mukherjee's most underrated works, this Dharmendra & Meena Kumari starrer is actually considered one of the director's finest works today.
8. Deiva Magan (1969)
The first-ever Tamil language film chosen as India's official entry to the Oscars, Deiva Magan won tremendous acclaim, particularly for Sivaji Ganesan's double role.
9. Garm Hava (1973)
This masterpiece written by Kaifi Azmi & Shama Zaidi based on a short story written by Ismat Chughtai is the last film of Balraj Sahni's illustrious career & even 40 years after its release, remains just as relevant in our society.
10. Manthan (1976)
This Shyam Benegal film featuring Smita Patil may be more famous for giving us (and Amul) the anthem, Mero Gaam Kathaparey, but it doesn't take away from the film's brilliance, especially the cast's performances.
11. Shatranj Ke Khiladi (1977)
This stupendous film is not just Satyajit Ray's first Hindi film but also a wonderful showcase of some masterful talents including Amjad Khan, Sanjeev Kumar, Shabana Azmi and Saeed Jaffrey among others.
12. Saaransh (1984)
The story of an elderly couple coping with the death of their only son, this Mahesh Bhatt film features a masterclass performance by Anupam Kher, one that's yet to be topped even by the actor himself. 
13. Swati Mutyam (1986)
The story of a young widow rescued by an autistic man, it doesn't get more unconventional than this film that features stellar performances by Kamal Haasan & Raadhika and even won the National Award for Best Film.
14. Nayakan (1987)
An incredible Kamal Haasan playing a gangster loosely based on the life of Varadarajan Mudaliar, Nayakan is perhaps the finest gangster movie to have come out of India. Winning Haasan a National Award, the film is also included in TIME magazine's 'All-Time 100 Best Films' list. 
15. Salaam Bombay! (1988)
You can't call yourself a movie buff if you haven't watched this Mira Nair classic, the second ever Indian film to have made it to the final nomination list at the Oscars. Apart from winning the National Award that year, this film also won an award at the Cannes Film Festival & the Montreal World Film Festival.
16. Parinda (1989)
This fabulous crime-drama was one of the first few Hindi films to present a sense of realism on the big screen. With wonderful performances by Nana Patekar & Jackie Shroff in particular, Parinda is one of those rare Hindi films that never seem to age. 
17. Anjali (1990)
The story of a dying mentally disabled child, the film won 3 National Awards and despite all the acclaim that came its way, remains highly underrated.
18. Thevar Magan (1992)
If you love the Anil Kapoor-starrer Virasat, you have to watch the Tamil film it was inspired from that won 5 National Awards no less!
19. Rudaali (1993)
The film that won Dimple Kapadia a National Award for Best Actress remains a cult-classic arthouse film by Kalpana Lajmi that may not be commercial in nature but as big on content and performances.
20. Bandit Queen (1994)
This masterpiece by Shekhar Kapur based on the life of Phoolan Devi is not an easy watch with many uncomfortable & gruesome scenes including a rape scene that's hard to forget. But it's must-watch if for nothing then for Seema Biswas' wonderful performance in the titular role. 
21. 1947: Earth (1999)
Set during the India-Pakistan partition, this Deepa Mehta film is absolutely marvelous with flawless performances from the cast, especially Aamir Khan and offers a layered screenplay and a mature take on the incidents of that time.
22. Hey Ram (2000)
This film always gets the audience divided. While some absolutely love this Kamal Haasan film, some others find it a tad bit too ambitious for its own good. Watch out for SRK playing nothing like anything he's ever done in his career!
23. Lagaan (2001)
The last film from India to have made it to the final five at the Oscars, Lagaan wonderfully combines two of the country's biggest loves – cricket & Bollywood. This period drama never drops pace despite its long running time & the climax match is still capable of giving you goosebumps!
24. Rang De Basanti (2006)
Now, who doesn't love this film, right? From the cast to the story, music to the message, everything about this film has achieved a cult status and rightfully so!
25. Taare Zameen Par (2007)
Aamir Khan's directorial debut, this emotional drama about the struggles of a dyslexic child is perhaps that rare Hindi movie that touches upon a sensitive subject and presents it with both maturity and emotion without compromising on its entertainment quotient. 
26. Peepli Live (2010)
A satirical comedy that's the right amount of both hilarious and heartbreaking, the film explores the issue of farmer suicides and the heavy politicization of the scenario in a tongue-in-cheek manner and yet drives home the point rather effectively. 
27. Adaminte Makan Abu (2011)
This highly-lauded Malayalam film won tremendous acclaim for pretty much everything – story, performances, direction, music and cinematography. It even won 4 National Awards & you can't help but fall in love with Salim Kumar & Zarina Wahab's wonderful performances.
28. Liar's Dice (2013)
If you haven't watched this gem of a film, go and watch it on Netflix now! Featuring a wonderful Nawazuddin Siddiqui & Geetanjali Thapa, the film entertain you, make you think and leave a lasting impact!
29. Court (2015)
One of the finest films ever made in India, this Marathi gem is way too good to be missed. A wonderfully nuanced take on the Indian legal system, the film is so impactful that even if you don't understand a word of Marathi, you'll be spellbound!
30. Newton (2017)
Featuring a marvelous Rajkummar Rao & Pankaj Tripathi, the film is a realistic take on the Indian election system and shows the blatant and unjust corruption that plagues it when an honest man decides to do his job as it is supposed to be done. Funny and thought-provoking in equal parts, the film won tremendous acclaim across India. 
Disclaimer: While all the 50 films sent from India for the Academy Awards are fabulous in their own right, these 30 are my favourites of the lot!