The goal of our desi 'entertainment channels' is to provide entertainment and frankly, they never disappoint us. Even if we don't feel what they want us to, the entertainment is still on point. The levels of bizarre-ness are rising up each week and that's exactly their mantra to get those high TRPs.
In the world where nothing is impossible, our TV constantly comes up with 'unorthodox' story lines without fail. This is what Indian TV was upto this week.
1. There's a romantic Gorilla on Thapki Pyaar Ki
Colors is on its way to becoming the new Animal Planet and looks like they have added a few humans to their dramas to make them look like normal shows. After the (in)famous fly avatar of Simar in Sasural Simar Ka, Thapki Pyaar Ki has added a gorilla in their cast.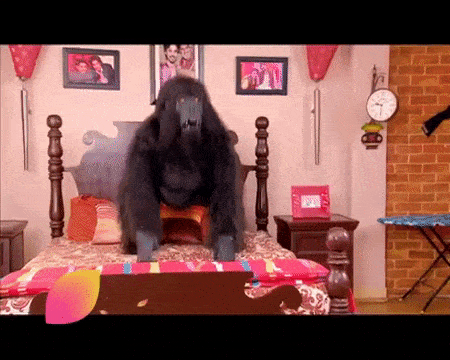 And guess what, the gorilla is falling in love with Thapki!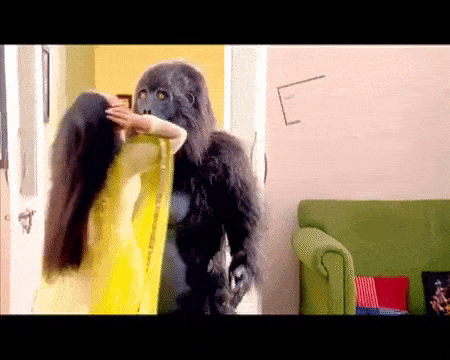 2. There's a spirit inside a metallic ghungroo & so it must be burnt, only on Kawach! 
Kawach, the new show that has replaced Naagin, is outdoing its predecessor and honestly, we couldn't believe that they went this bizarre, this early. In the supernatural drama, a ghungroo hosts the evil spirit. 
So to get rid of the spirit, the old lady in the show decides to burn the metal ghungroo, because fuck science!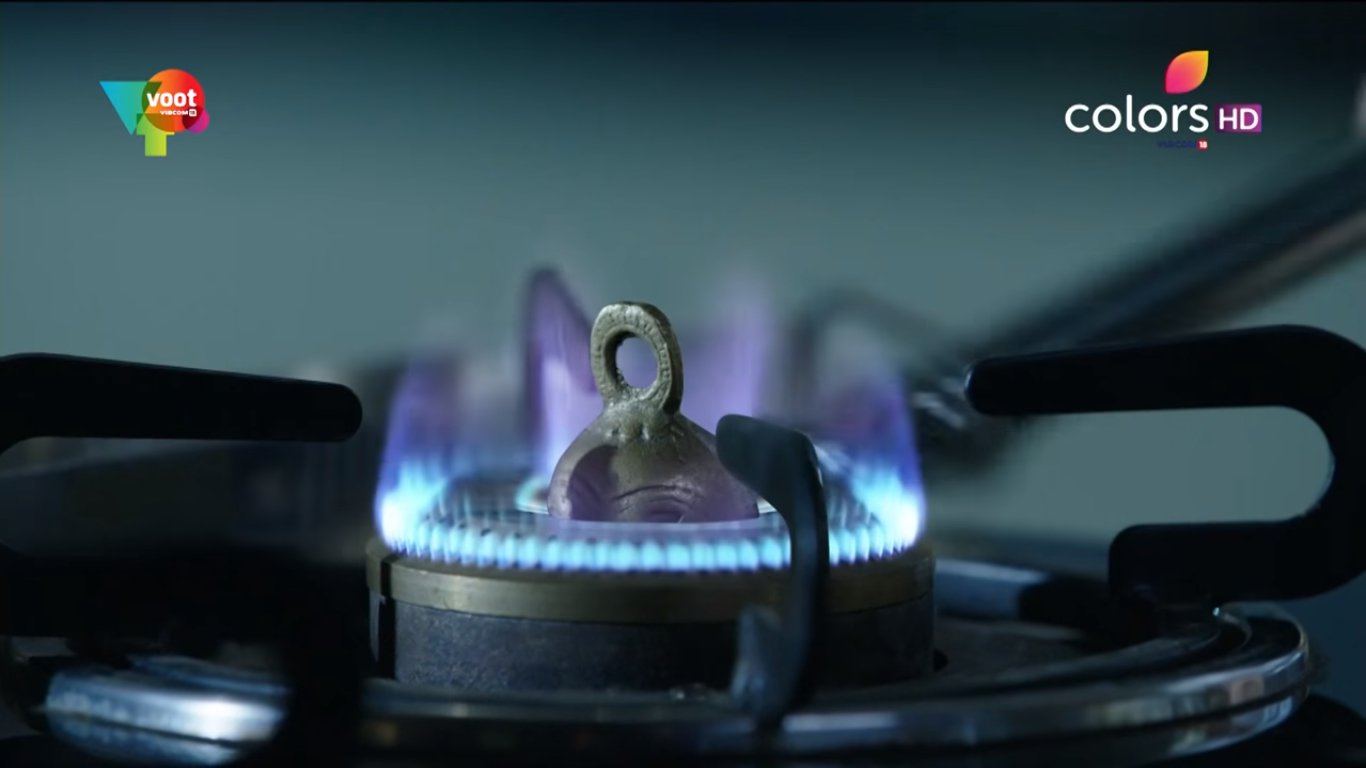 She burns it on a cooking stove and this happens.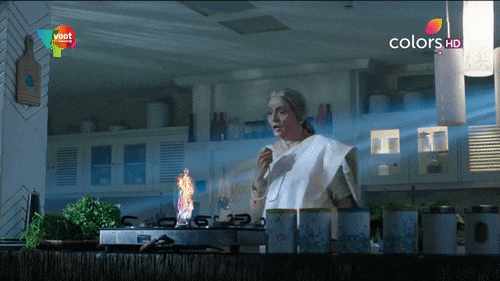 Still rubbing my eyes, but is that MJ's spirit locking and popping?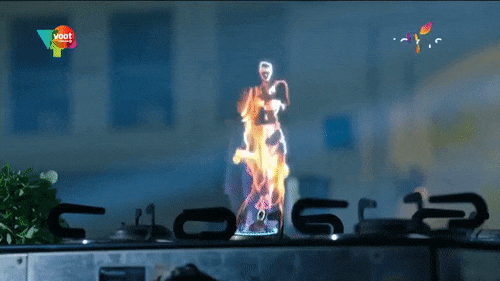 3. And then there're gunned assassins, trying to catch… erm… shoot Simar!
The vamp in Sasural Simar Ka has been trying to kill Simar, the fly, for weeks now but has failed each time. 
So this week she hired some assassins with guns to kill the makkhi!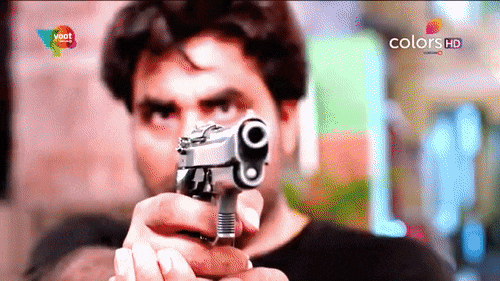 And Simar, the fly, just stood on the target. You are a fly, Simar! Just fly away! But she did not even move a little.
So, it was her 'human husband' who ran along with the bullet, won the race and caught his 'makkhi wife' with his bare hands and saved her life!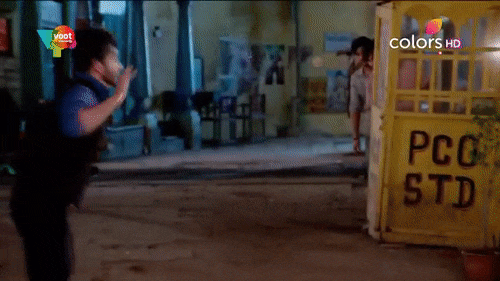 4. The blue girl from Vishkanya is on a killing spree.
On Zee TV's Vishkanya, (where the lead actress turns blue at will, because duh!) the blue girl is killing off her enemies.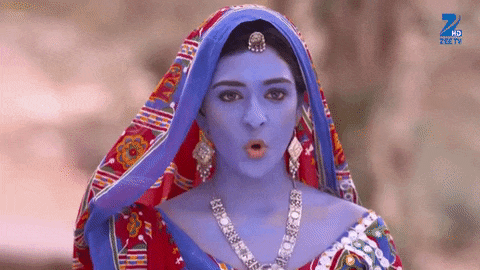 The quicksand was the real deal but look at how hot her blood is!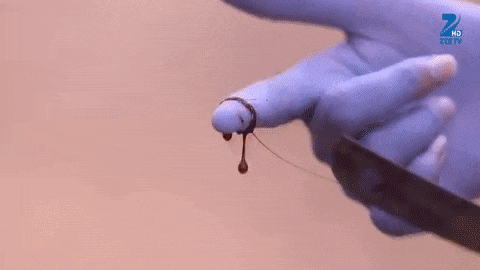 5. Mihir Virani or Jon Snow, we know the 'back from dead' drill on Santoshi Maa too well.
And TV's mythological drama, Santoshi Maa pulled of a classic Mihir Virani this week. Their lead character, Santoshi, died and then came back to life. Thanks to God, really, Brahma was involved.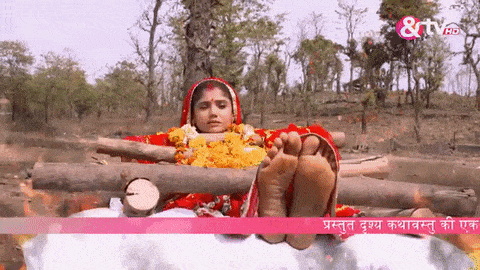 But since she was already on the funeral pyre, this is how the crowd decided to put off the fire. 
They are apparently throwing sand on fire! Guys, she's defeated death once; she doesn't need these sorry efforts!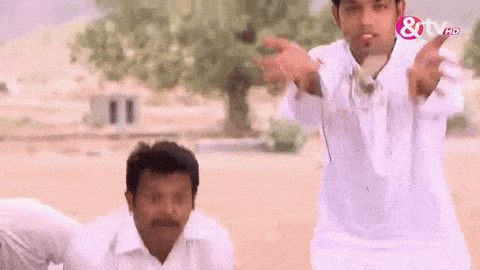 6. Mogambo khush hua on Chakravartin Ashoka Samrat.
The history we were taught at school was pretty boring, but that was also because the writers at Chakravartin Ashoka Samrat were not writing our textbooks. 
The latest character to enter this show is a Mogambo spin off. He even has his Daga and Teja, they are called Uttar and Dakshin!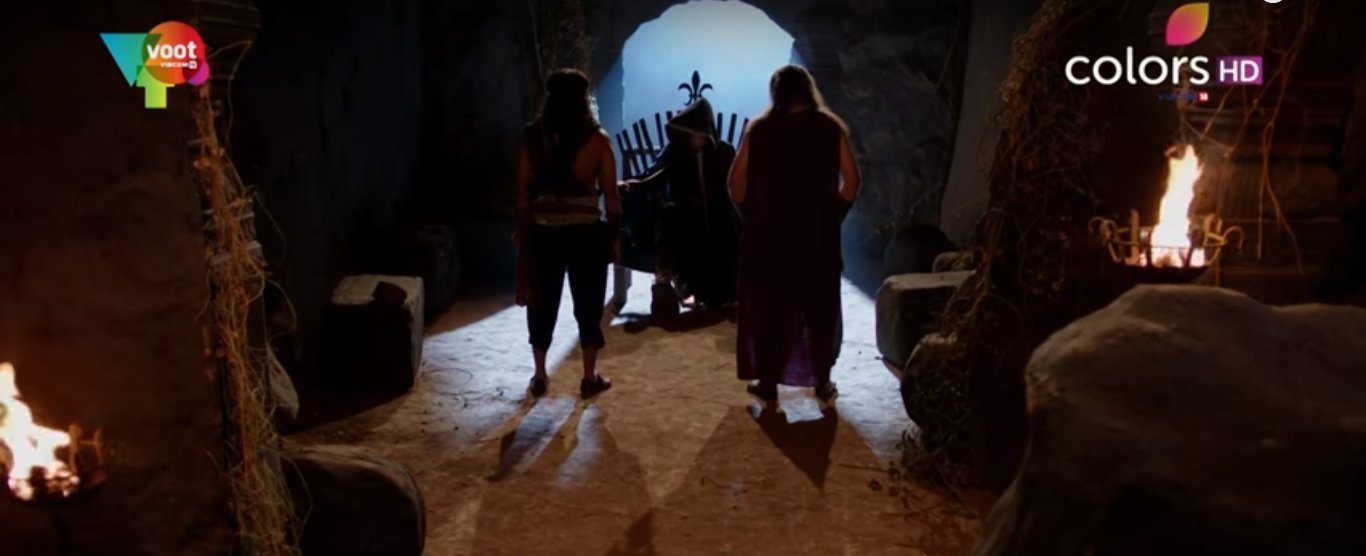 He's even trying the iconic Mogambo hand twirl!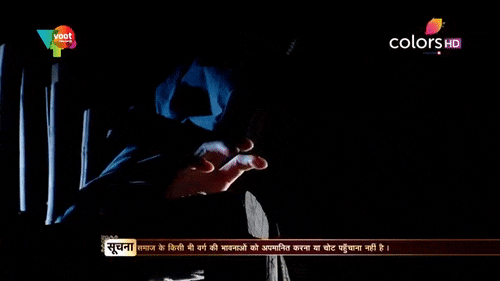 7. There's a desi Arya Stark in the Yeh Kahan Aa Gaye house!
And TV's Yeh Kahan Aa Gaye Hum has a child assassin, who killed her own father!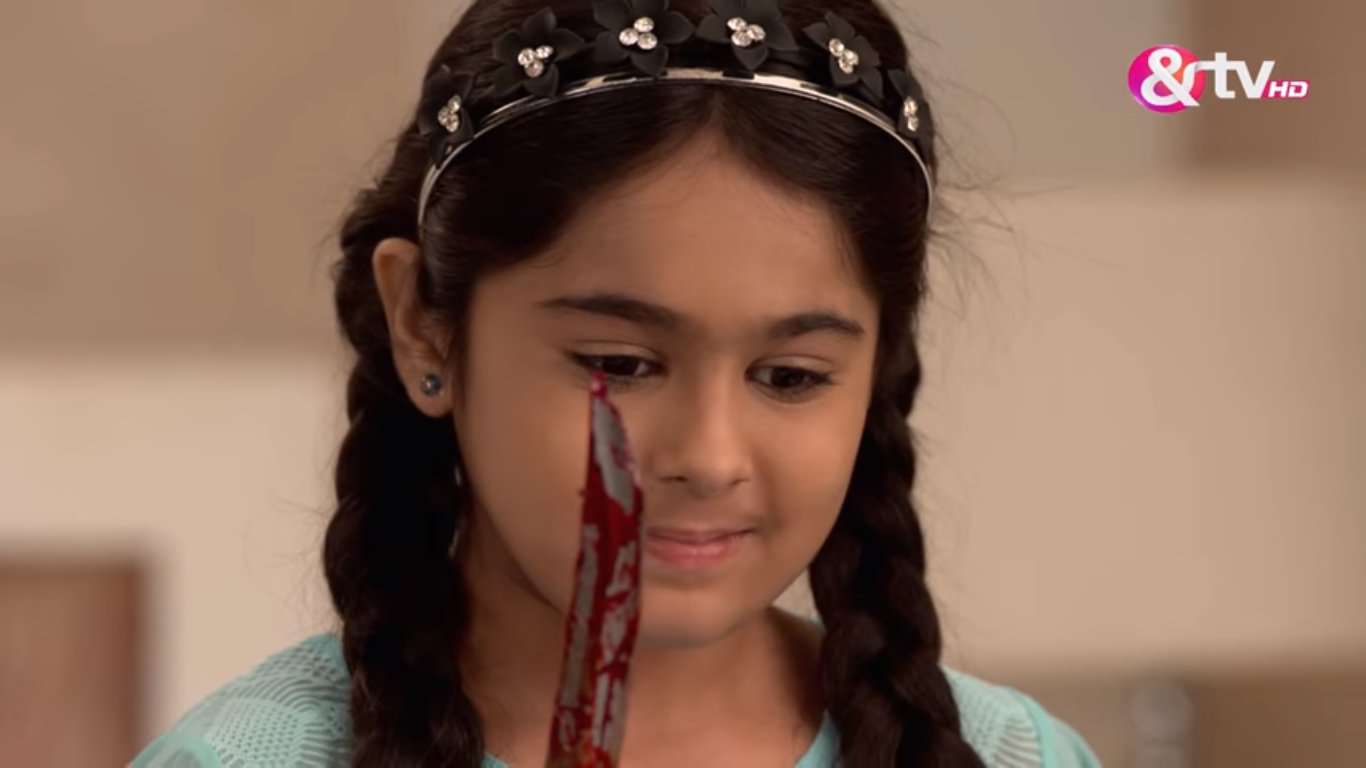 This one was really accepted by Faceless God.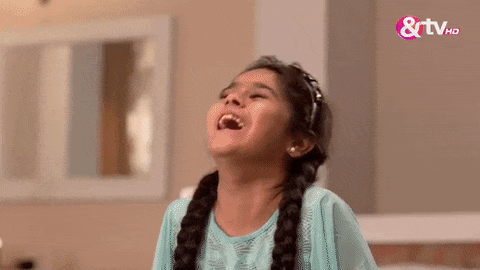 8. Meanwhile, the snakes are back with Nagarjuna!
If you were disappointed when Naagin ended, there's a new show for you!
Life OK has a new show, Nagarjuna, which looks like it's Mahabharata + snakes + regular humans, so that nobody feels left out.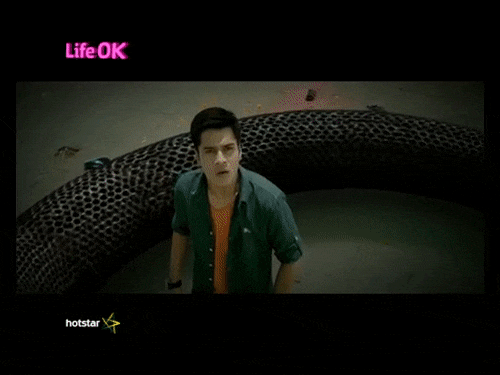 Watch the promo of Nagarjuna here:
Watch some of these if you want something WTF to watch this weekend!