Shah Rukh Khan is undoubtedly one of the most renowned actors in the world. 
Apart from being a sensational hit back in the country, his wit and charm has made him an adorable figure in the international arena.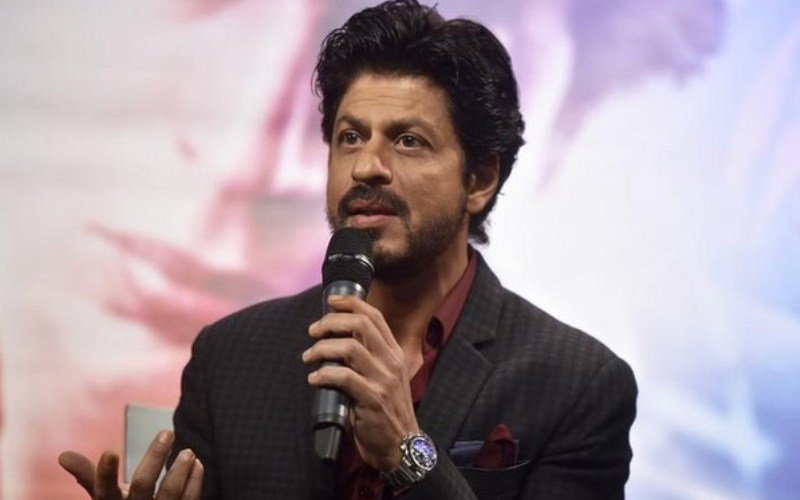 Recently an Indonesian actor, Muhammad Khan, dedicated his Piala Citra Best Actor award to Shah Rukh Khan after accepting the award on the stage.
Thanking SRK, Muhammad stated that the Indian actor was the only reason he started acting and reached this point in his career. 
"I dedicate this award to King Khan. You are the reason why I became an actor. I hope I can meet you": Muhammad Khan (an Indonesian new actor who won Piala Citra for Best Actor in a Leading Role).

Inspiring level reached International Level. @iamsrk 🙏🙏pic.twitter.com/9MOoVMOPWf

— JUST A FAN. (@iamsrk_brk) December 9, 2019
The same speech was trending on Twitter and someone brought that to SRK's notice. 
Shah Rukh being the nice guy that he is, responded in a sweet manner. 
I am so glad for your success. Will meet you soon. Have a good life and keep feeling as an actor….& Thks everyone for bringing this to my notice. https://t.co/hJMZetKn4j

— Shah Rukh Khan (@iamsrk) December 9, 2019
After SRK's reply, people were over the moon and agreed that he's the best inspiration for budding actors out there around the world. 
#goosebumps so so so sweet! Incredible. But then he is not alone. @iamsrk, you have been a reason so many of us fell in love with movies, and fell in love with the idea of love. So many actors today have unmistakable traces of your influence as they deliver their dialogues.

— Noyon Jyoti Parasara | নয়ন জ্যোতি পৰাশৰ (@NoyonSENSE) December 9, 2019
You inspire like no other ShahRukh…you touch so many lives …you make us believe in dreams & never giving up on our dreams .
You're the Best …@iamsrk

— Shirin (@iam4sunrise) December 9, 2019
shah sir it's not just him we all luv u a lot and your inspiring journey have influenced as in big ways
and kind of actor you are inspired such aspiring and pursuing actors
lots of luv shah sir Dil se
miss you

— Abhiraaj (@Abhi18763120) December 9, 2019
You r born to rule, Shah ❤️

the legacy stays on 💪💯

— Brijwa SRK FAN (@BrijwaSrk) December 9, 2019
I'm so happy that you noticed his wonderful speech. You're inspiring millions of people across the globe to fight for their dreams ❤️ Love you 😘

— SRK.character.art (@srk_art) December 9, 2019
Muhammad Khan won the prestigious award during the Indonesian Film Festival for Kucumbu Tubuh Indahku (Memories of My Body) where he played the lead protagonist.