Our Bollywood's superhero Krrish is back, with Rakesh Roshan announcing the fourth installment of the franchise. Interestingly Senior Roshan got inspired after witnessing a life size vision of Lord Ganesha dressed as Krrish. 
Hrithik Roshan announced the same on Twitter with a picture of Lord Ganesha that inspired Krrish 4: 
This picture was trending on Twitter after the actors tweet.
Rakesh Roshan in a press release sent to ScoopWhoop mentioned that,"When my wife showed me a tweet with Bappa's picture as Krrish, it reaffirmed my belief that Krrish is the original superhero we have. It boosted my confidence and inspired me to make the fourth installment.." He added that, "Ganesha is also called the God of Auspicious beginnings. I guess this was his way of saying that we have his blessings for Krrish 4."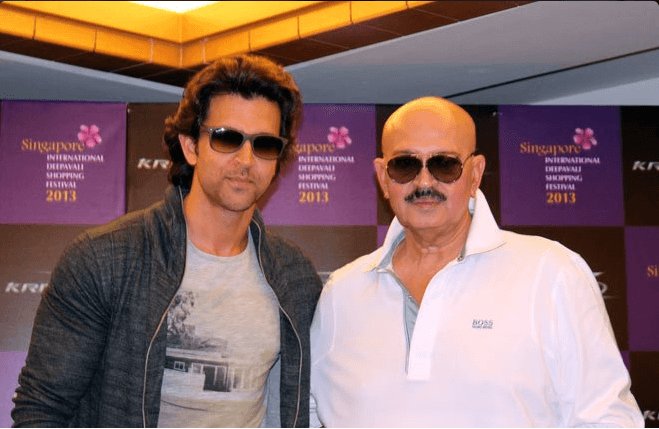 Currently they are working on their upcoming movie Kaabil starring Yami Gautam along with Hrithik Roshan. It is directed by Sanjay Gupta and is scheduled to release on Republic Day in 2017.