The lives of Bollywood personalities have always intrigued the audience. While their love stories, heartbreaks, family life and many such murky details find a way to the tabloids regularly, the appetite of curious fans knows no boundaries and keeps yearning for more. It's for the same reason that when a celebrity writes a memoir or an autobiography, their fans jump upon the chance to know more about the mystery that's hidden behind the glamorous lives of film stars.
And while its not really possible to find and read the biographies of all your favourite actors, it doesn't mean you have to be bereft of what lies inside those pages! We searched for the juiciest portions from these actors' lives, quietly sitting in the pages of their biographies, so that you miss out on nothing!
Here are 10 revelations that came out from these actors' biographies:
1. Dilip Kumar's rumored affair with Madhubala.
 Dilip Kumar: The Substance And The Shadow
Dilip Kumar & Madhubala represented the epitome of love, Salim and Anarkali, in the epic love saga, Mughal-E-Azam. The couple made headlines back in the day over rumors of their relationship in real life. Dilip Kumar writes about this incident in his autobiography, Dilip Kumar: The Substance And The Shadow. Mughal-E-Azam's director, K. Asif, encouraged their romance but things soon went sour. This was mainly due to the actress' father, who saw the proposed marriage more as a business venture. Madhubala and Dilip Kumar were really fond of each other in the beginning but they were not even on talking terms when the iconic feather scene was filmed.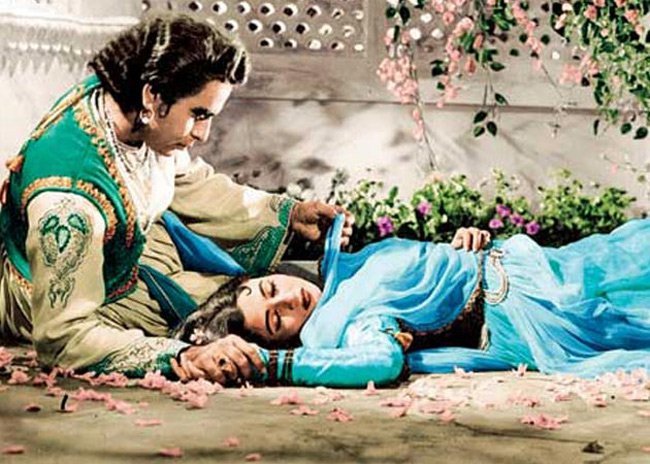 2. Shatrughan Sinha's tiff with Amitabh Bachchan.
Anything But Khamosh: The Shatrughan Sinha Biography
In his recently released biography, Sinha made some serious allegations against Amitabh Bachchan. He discussed his sour relationship with Bachchan, and said that Bachchan was simply jealous of his success. Sinha included incidents where he said that Bachchan would beat him up in action sequences and others would have to intervene to break them up. He also said that Bachchan wouldn't share his car or even his umbrella when the two were shooting together.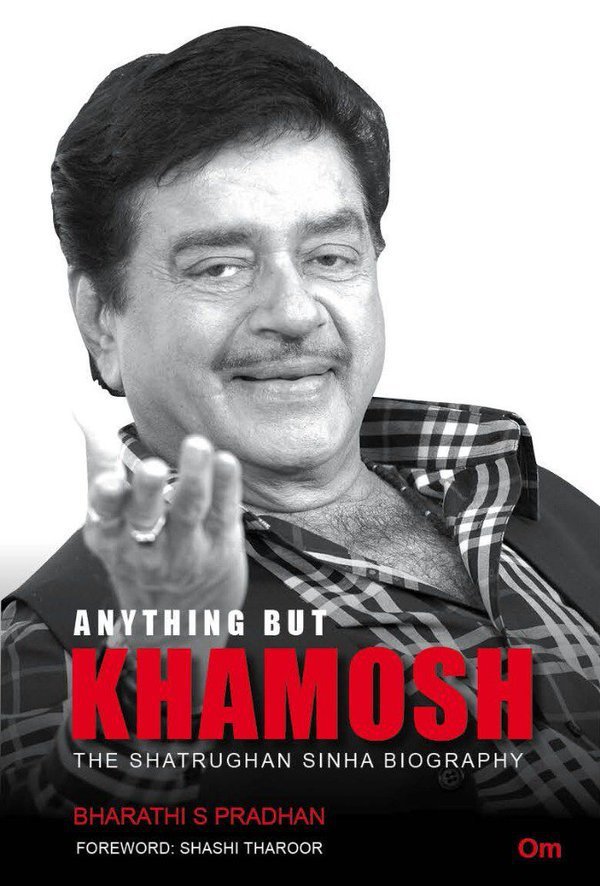 3. Naseeruddin Shah on how he lost contact with his daughter for more than 12 years.
Naseeruddin Shah – And Then One Day
When Naseeruddin Shah was 19, he got married to a 34-year-old Pakistani woman, Purveen.  Soon after they got married, Naseer left for Delhi to join National School of Drama. Meanwhile, Purveen delivered their first daughter, Heeba. He calls himself "insecure" during this phase of his life. He admits that he resented the arrival of his baby as he was too enthralled with his new life in Delhi. He saw his marriage and fatherhood as a burden and stopped visiting or contacting his daughter and then wife. She eventually left for London and Naseer did not see his daughter for the next 12 years.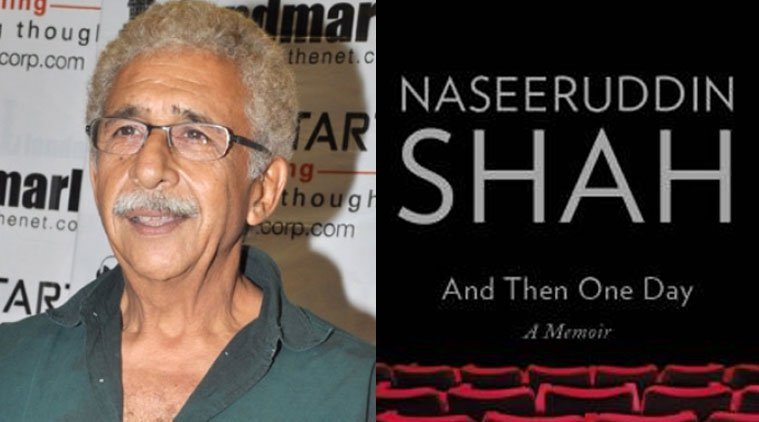 4. Dev Anand's heartbreak when he couldn't be with Zeenat Aman.
Dev Anand – Romancing With Life
Dev Anand's autobiography is truly a tell-all story of the various romances he has had in his life. He did not paint himself as a saint, doing the socially approved 'right' things, but was completely honest about his affairs, marriage and even the women he loved but couldn't be with. One such story is of Zeenat Aman. Dev clearly states in his book that he was completely smitten by Zeenat and was ready to declare his love for her, but when he saw her getting close to Raj Kapoor, he withdrew quietly. By then, Zeenat was filming for Raj Kapoor's Satyam Shivam Sundaram and Dev could tell that the two were involved and it left him heartbroken.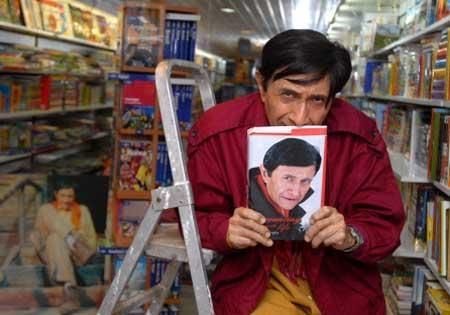 5. Prem Chopra reminisces the early days of his friendship with Amitabh Bachchan.
Prem Naam Hai Mera, Prem Chopra
Prem Chopra is best known for playing various negative characters. He was the quintessential Bollywood villain. He reminisces about the time when he started developing a strong friendship with Amitabh Bachchan. The films, back then, always had a classic fight between the hero and the villain. So whenever he had to bash Amitabh in a fighting scene, he would always go up to him and ask if was hurt. Confused, Bachchan asked him why he was so concerned and Chopra replied with a smile, "Because when it is my turn to be clobbered, I want you to be similarly concerned!"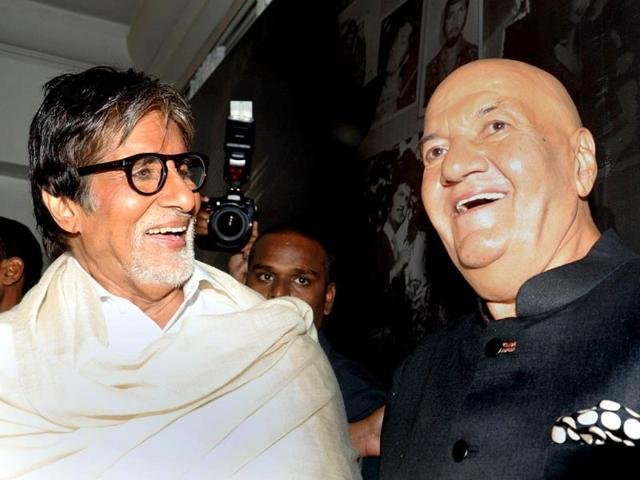 6. Saif Ali Khan was very attached to Shashi Kapoor when he was young. 
Shashi Kapoor: The Householder, The Star
The book is composed of various anecdotes and interviews from film personalities. Shashi, as described by many, was a kind, humble man who would introduced himself to all the technicians working on the set. He would mingle with all, not just the stars. Sharmila Tagore shares a beautiful story, where once when the duo was shooting in Jaipur. Saif, who was just two years old then, bit a man on his leg. Shashi was shooting a fight sequence with the film's villain and Saif thought that the man was trying to hurt his 'Shashi Uncle'. Shashi was liked by people from all age groups and this story totally proves that.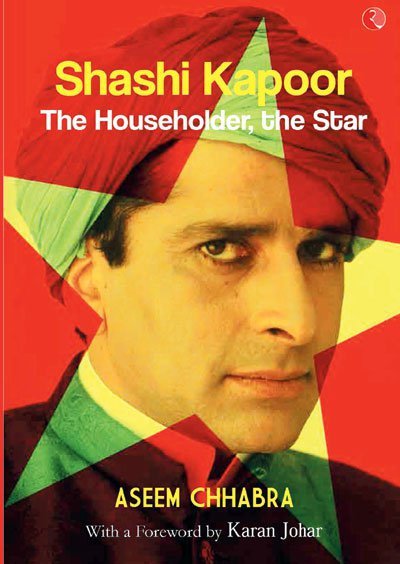 7. Waheeda Rehman could not do a Satyajit Ray movie because he couldn't afford her.
Conversations With Waheeda Rehman
Waheeda Rehman's biography is constructed in the question-answer format. The actress reveals that she was utterly pleased when Satyajit Ray approached her for his film, Abhijan.  He told her that he didn't have a lavish budget that was prevalent in Hindi cinema and couldn't afford paying her as much, but she was too embarrassed to hear that. Ray had promised her a part whenever he decided to make a film in Hindi. It did not happen when he made his first and the only Hindi film, as he felt the role wouldn't suit her.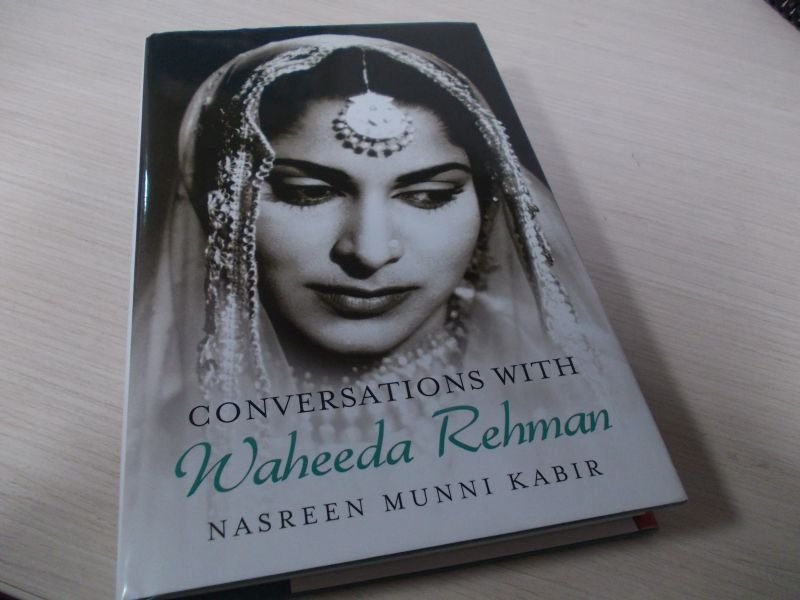 8. Gulzar explains how he goes about writing songs.
In the Company of a Poet
This biography of the poet is in a question-answer format where he talks about how he goes about writing songs. He describes that lyrics of a song should be in sync with the character. He gives the example of the film, Satya. A drunk goon is shown singing a song in the film and Gulzar says that he wouldn't be singing ghazals, rather he will say what comes to his mind. That is how he came up with the lyrics, 'Goli maar bheje mein, bheja shor karta hai'.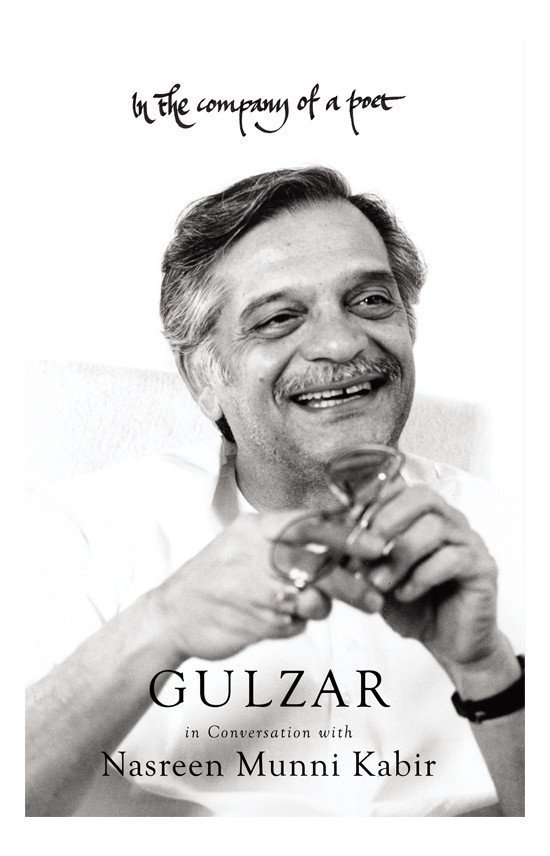 9. Anu Agarwal found peace in helping the less fortunate.
Anu Agarwal – Anusual
The actress got famous with the 1990 hit film, Aashiqui, but could not repeat the same success with any of her future projects. She vanished from the Bollywood scene completely and then dropped her autobiography, Anusual, to narrate her life story. She talks about the various men in her life. Anu had a major accident in the late '90s which resulted in her being in a coma state for almost 30 days. She talks about that phase from a third person perspective and shares what she saw by rising above her body. She left the Bollywood life and found her inner peace by helping the less privileged.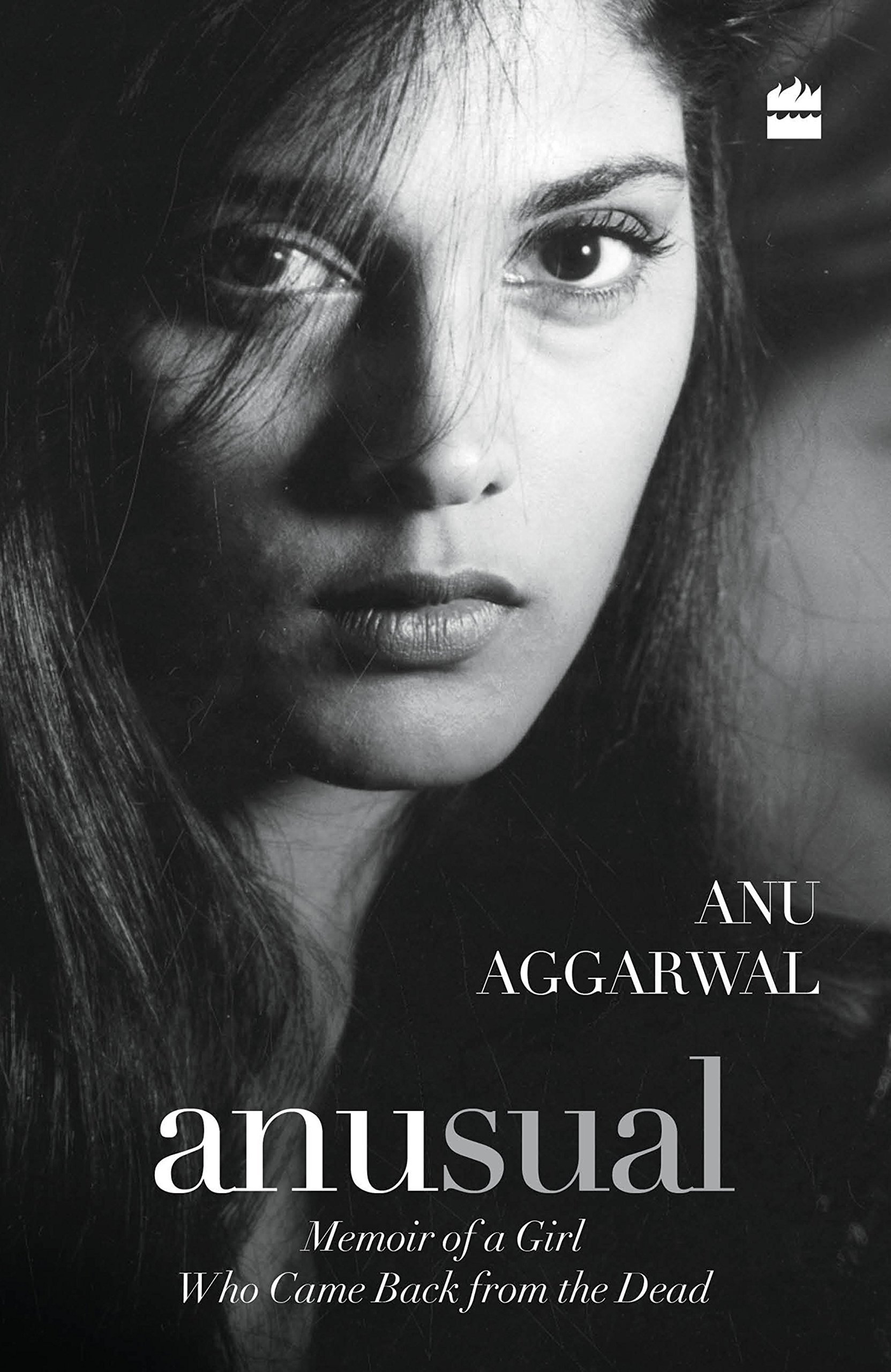 10. Fame hit Ayushmann Khurrana like a storm and how it affected his personal life.
Cracking the Code: My Journey to Bollywood
Ayushmann Khurrana was an outsider to the film industry who made it big, and to share his journey, he co-wrote this book with his wife, Tahira Kashyap. In this honest account, Khurrana shares that immediately after the success of his first film, Vicky Donor, he was too enticed with the fame he had just gotten and unintentionally ignored his wife a few times. Fame and success was fairly new to him, so he couldn't find a balance between the two. Once, at a function, when he was being photographed, he left his wife's hand and went ahead with the press. It was after 20 minutes that he realised that she wasn't next to him. He went back to get her and found her standing in the same place with tears in her eyes.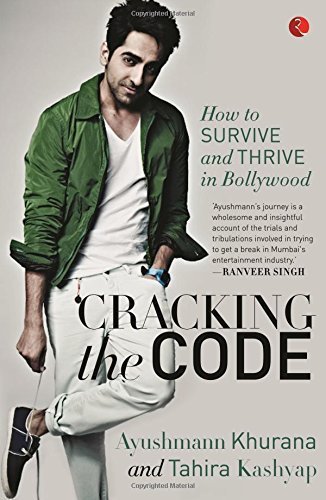 Thank us later!