Okay, so, I'm not going to lie. I have been glued to my screen watching the Royal wedding, digesting every bit of everything that the TV would care to show me. And to those who say they couldn't care less, I see right through you.
So, as I was watching the live telecast of the wedding, completely ignoring my adult responsibilities, some things stood out and here are some of them.
1. Victoria Beckham looked sharp in a dress from her own label. And even though she got trolled for her less-than-excited expression, she looked like British royalty herself.
2. David Beckham took off his sunnies and it suddenly got too hot to handle.
3. Amal Alamuddin strutted down the driveway of the Windsor Castle with actor-husband George Clooney and looked so radiant, I had to look for my sunnies.
4. The cast of Suits was here and looking sharp. They can crack any case on TV, but the mystery of the assigned seats was too much to ask for.
5. Also, surprisingly, Mike Ross did not speak up when this happened. Wonder why.
Somebody else was a tad upset though.
6. PeeCee's appearance was a blink and a miss.
7. Tennis royalty, Serena Williams gave her husband Alexis Ohanian "the look". I am very interested in knowing what he said. Any guesses?
8. Oprah arrived at the Royal wedding. Nobody got any free cars. Everyone had to walk.
9. Prince Harry looked every bit of.. well, a prince in his frockcoat uniform of the Blues and Royals. I wish my heart-rate was being monitored.
10. Queen Elizabeth and Prince Philip got out of the car and got the party started. At 96 years and a week after a hip surgery, Prince Philip walked towards the church unaided… unaided!
11. Meghan Markle stepped out of her car in a gorgeous Givenchy bridal gown. Interestingly, she had no bridesmaids around her to help with her trail.
12. But she did have a little helper in form of this adorable Page Boy, who basically had the best expressions and his picture should go into the royal photo album.
13. Prince Charles walked Meghan down the aisle. *smiles and sniffles*
14. Meghan's mother Doria Ragland was every mother of the bride, holding back her tears.
15. Prince Harry couldn't take his eyes off of Meghan. And I melted into a puddle of mush.
16. Women around the world found themselves jealous and happy at the same time when Prince Harry looked at Meghan like this:
17. And confirmed, we had indeed lost the world's most eligible bachelor, when he said this:
18. In an unprecedented move, the couple ditched traditional conservatism and held hands during the wedding service.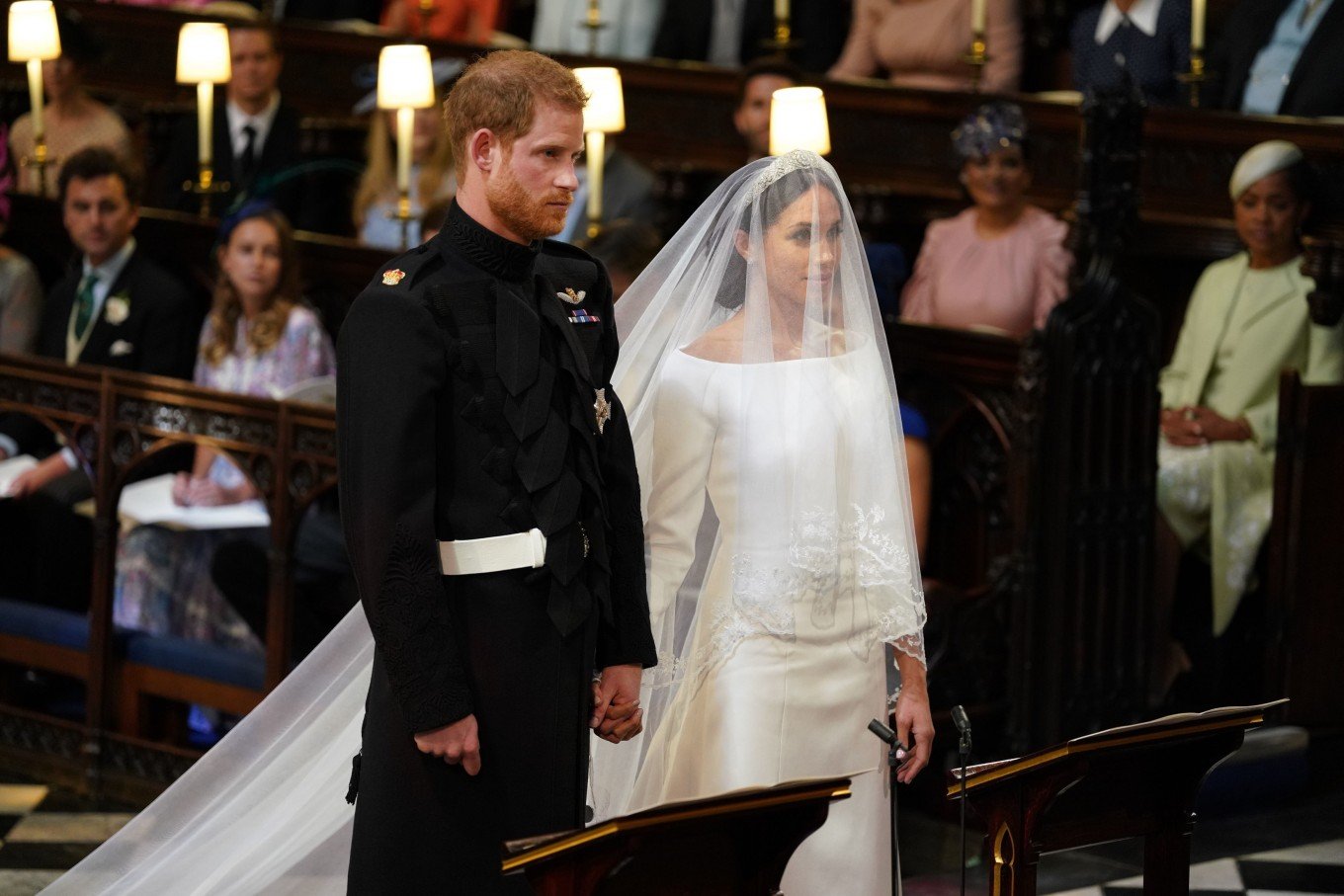 19. For the first time in the history of Britain's royals, and in fact, in Britain's history, people laughed out loud. And they picked just the perfect moment for it. When Meghan and Harry said their I dos (or I will).
20. Michael Curry, the preacher at the Royal wedding stole the show and became a meme-sensation. He was that uncle at a party that wouldn't stop talking. But he was also the uncle who you didn't want to stop. Because… so much entertainment!
21. He also managed to get a chuckle (albeit stifled) from the royals.
22. Prince Harry looked like every groom ever when someone won't end their long speech.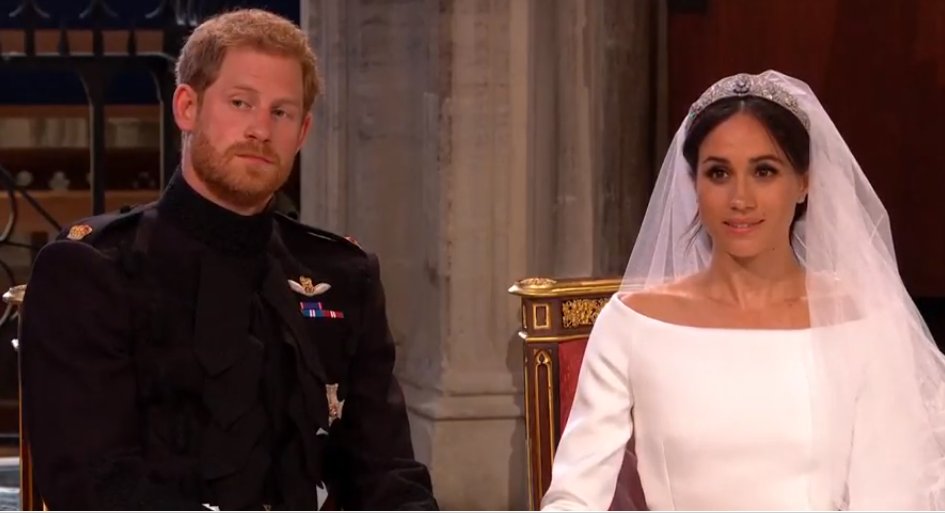 23. The world was shook with an American gospel choir in attendance, singing Stand by Me. And when we were done retracting our jaws from the floor, we were swaying and singing along.
This tweet best sums up the awesome wedding that it was.