When desi people go videsi, we take much pride in it, don't we? Priyanka Chopra starring in Quantico, and Irffan Khan starring in The Amazing Spider Man and Jurassic Park made us all go "WHOA! They are going places!" But even before these actors made it big, our designers have been making a mark on international grounds, dressing some of the who's who of Hollywood and royalty alike.
We bring you 11 designers everyone abroad is going gaga about:
1. Gauri-Nainika
This designer duo's style is clean cut gowns with a bit of ruffle to compliment. And guess what? It bodes well with the celebrities abroad as well as in India.
Carrie Underwood wore this beautiful peach peplum gown from Gauri-Nainika's collection at the Country Music Awards, 2015.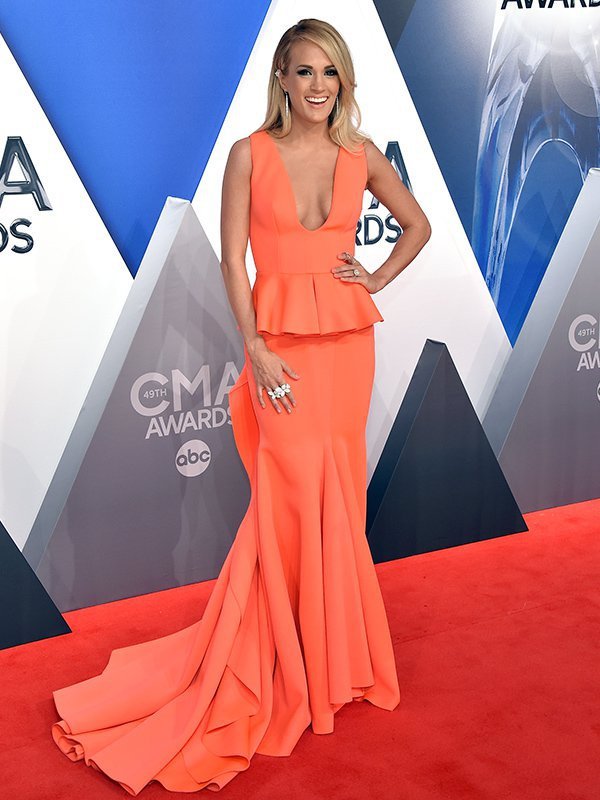 She later changed into a floral printed-flared dress from the duo.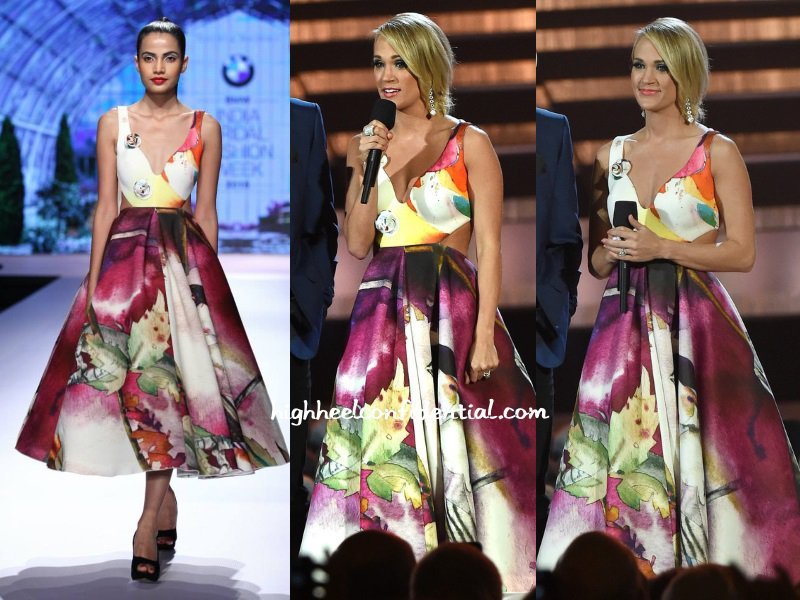 Erika Christensen was seen rocking an off shoulder beautiful cobalt gown from Gauri-Nainika.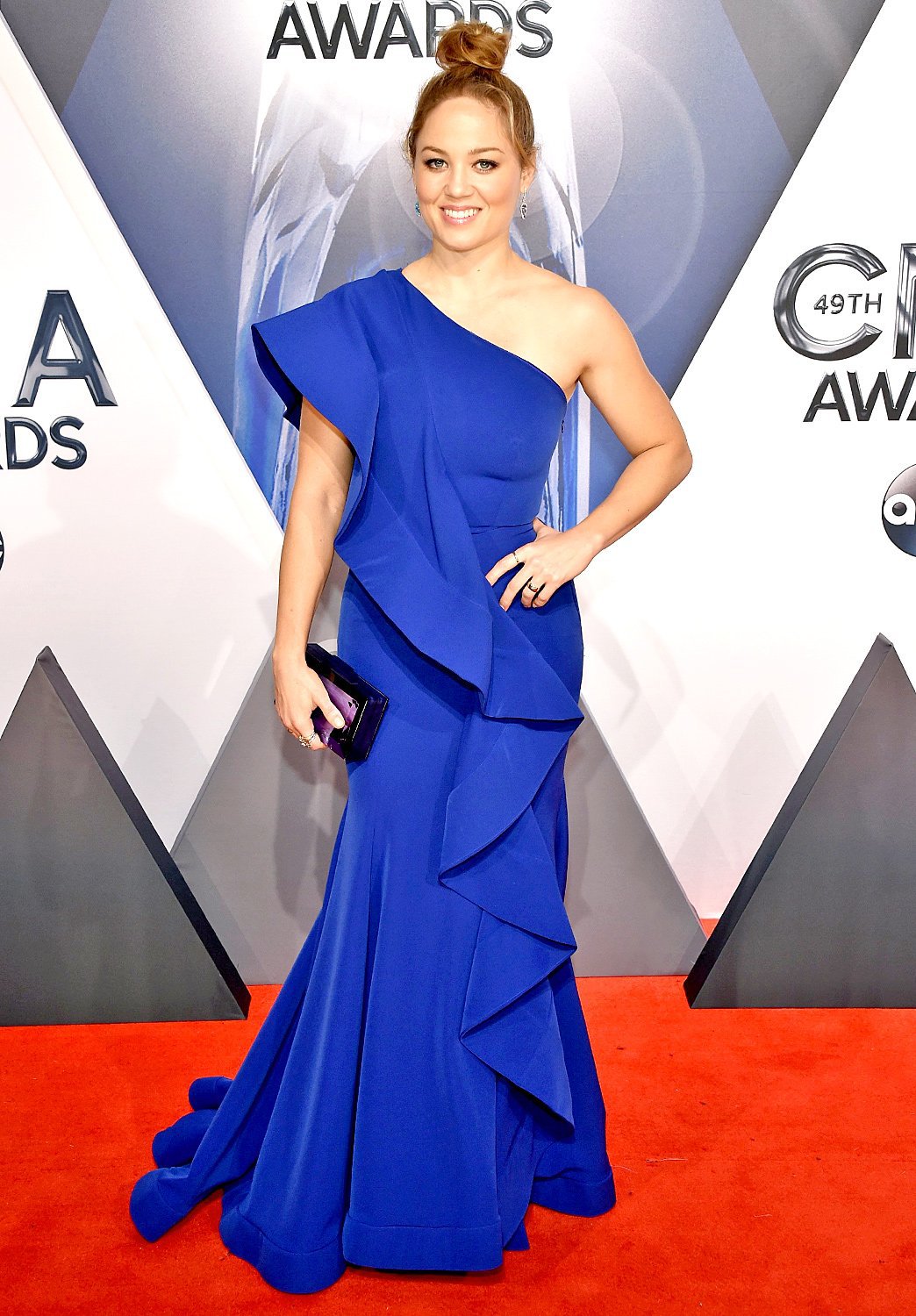 Kimberly Schlapman too couldn't stay away from the magic of Gauri-Nainika's creation. She wore a crimson gown with the designer's statement black-lined ruffle.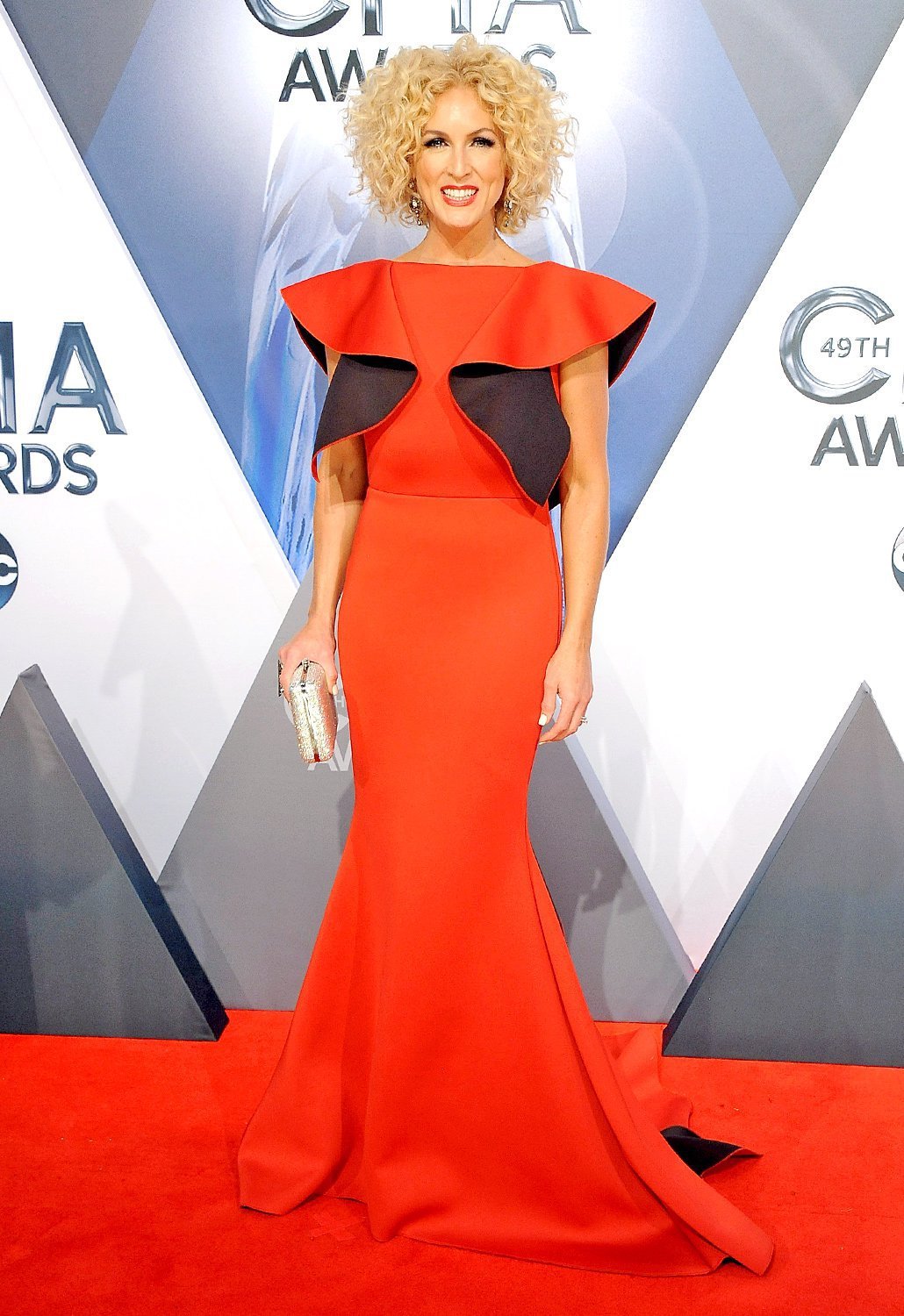 2. Saloni Lodha
Colourful and feminine is what defines Saloni's style. After appearing at the London Fashion Week, this designer is a much sought after by Hollywood celebs.
Kate Middleton, the Duchess of Cambridge, wore this beautiful cobalt dress with a crinkled texture for the Fostering Excellence Awards in London. Such elegance!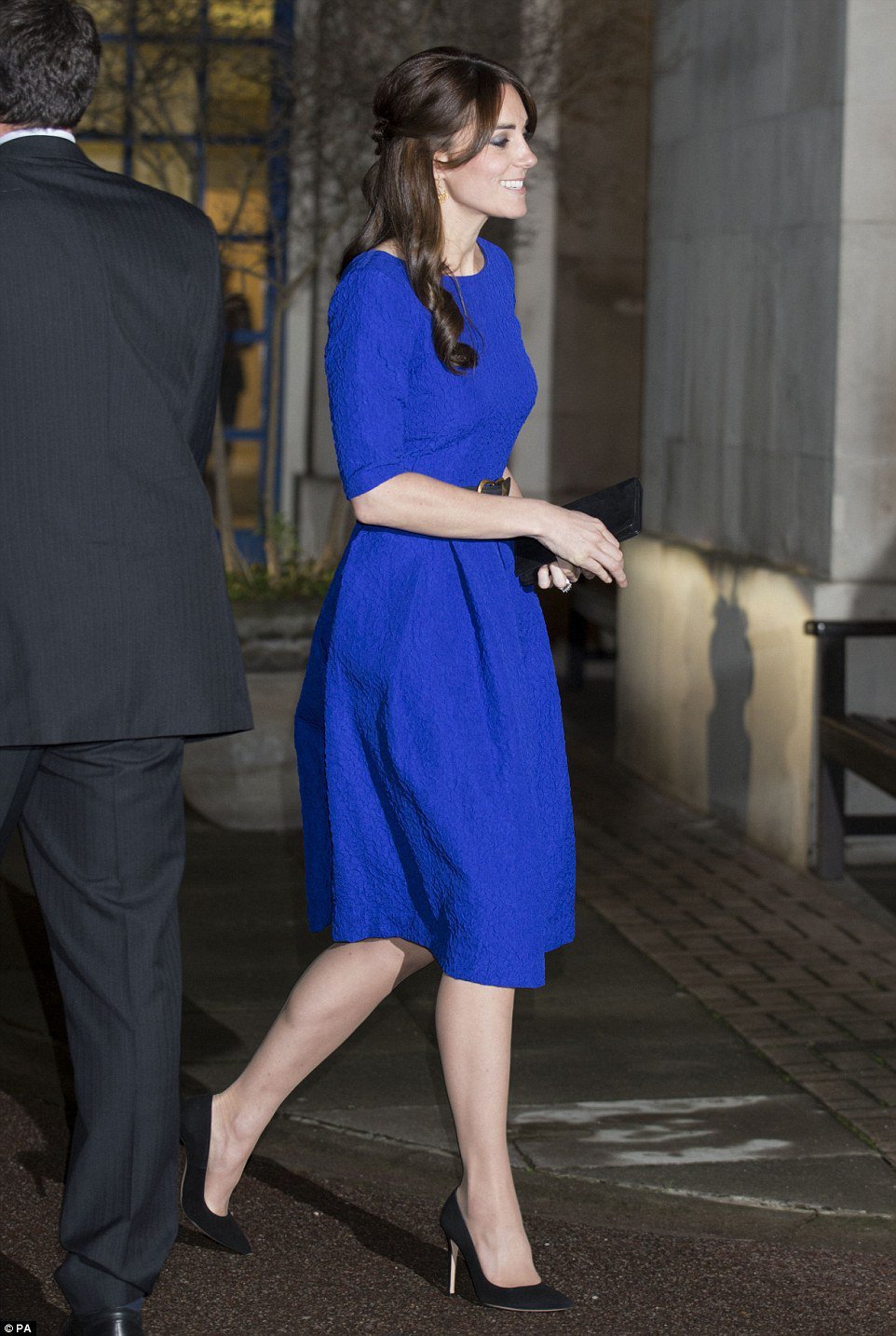 Emma Watson, who is a regular of Saloni, wore this red Alexia dress on The Early Show in 2009.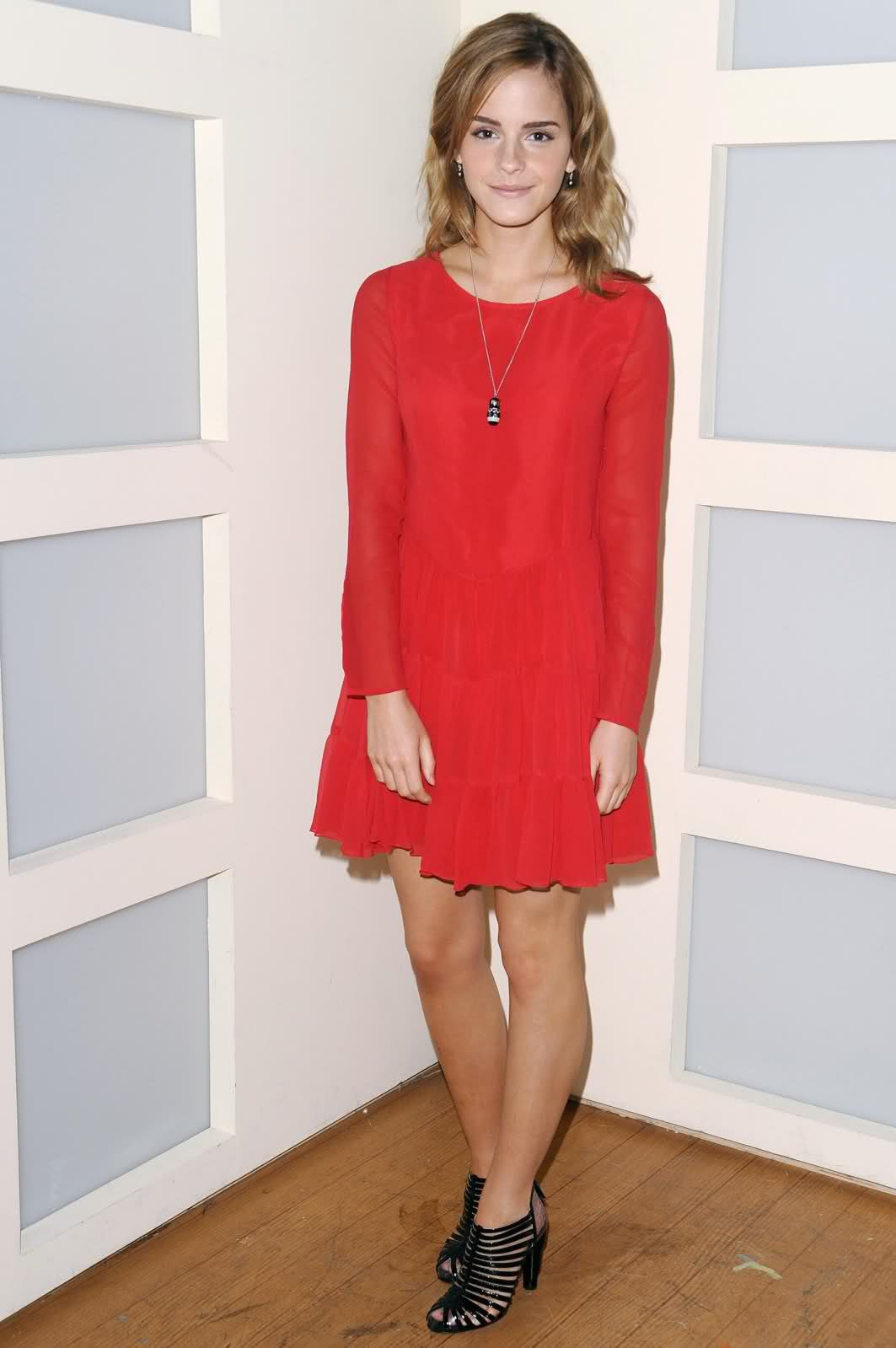 3. Manish Arora
Bright, neon, psychedelic, quirky and kitsch motif is what defines Manish Arora's style. Known as the John Galliano of the Indian fashion industry, he is already a favourite among artistes in Hollywood.
Katy Perry wore this embellished, peacock printed dress in 2009 at the MTV Music Awards in Japan.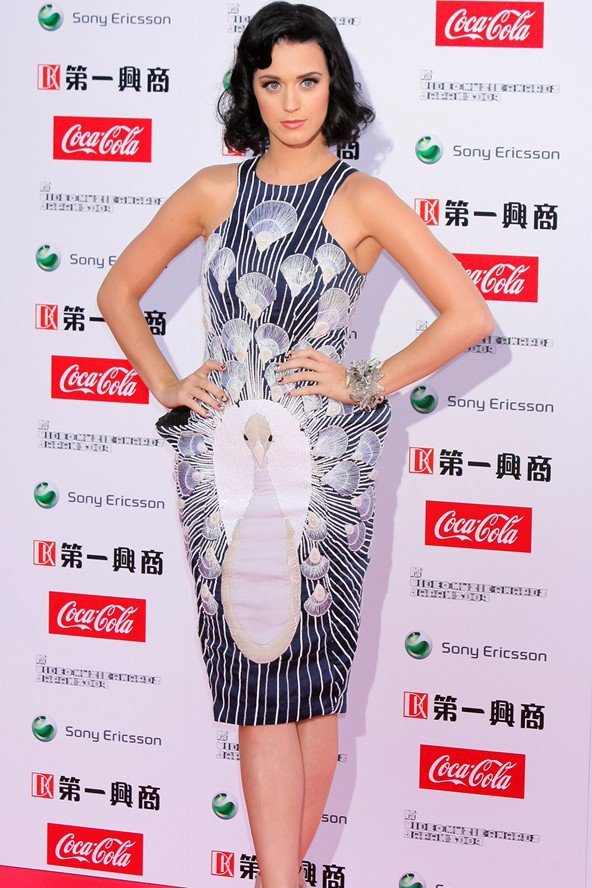 Nicki Minaj has found her true quirky self in Manish Arora's designs.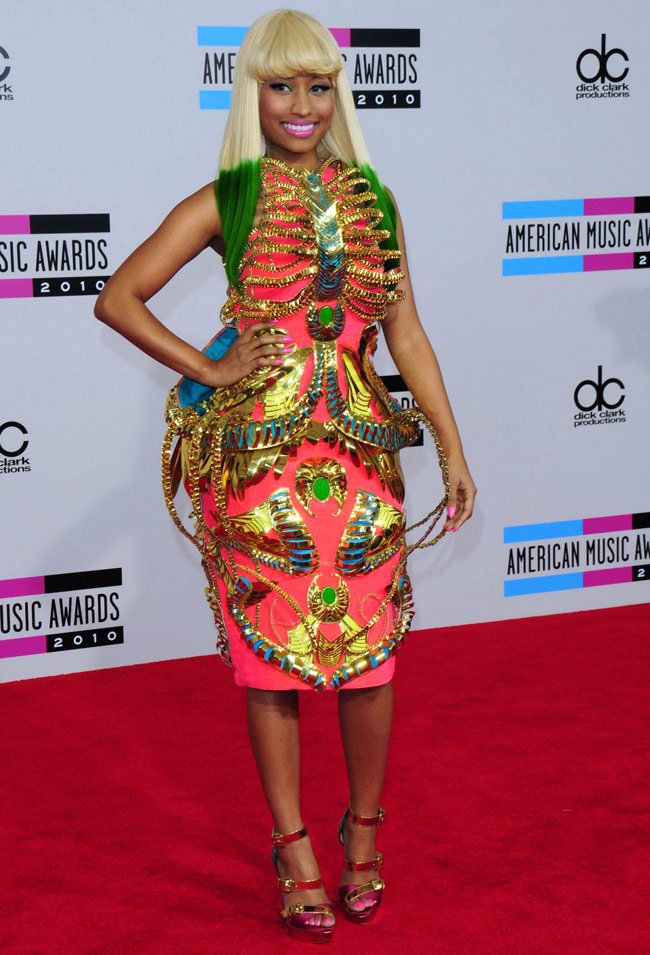 4. Naeem Khan
Naeem Khan pays much detail to his designs. With beautiful embellishments, sequins, embroidery and lines, Naeem is soon becoming Hollywood's favourite. And his bridal gowns are out of this world!
Christina Hendricks wore a full-sleeved black embellished for the Emmy's this year.
I personally like the much-talked about controversial gown, but not so much on Christina. The lines formed by the embellishments do not compliment her frame.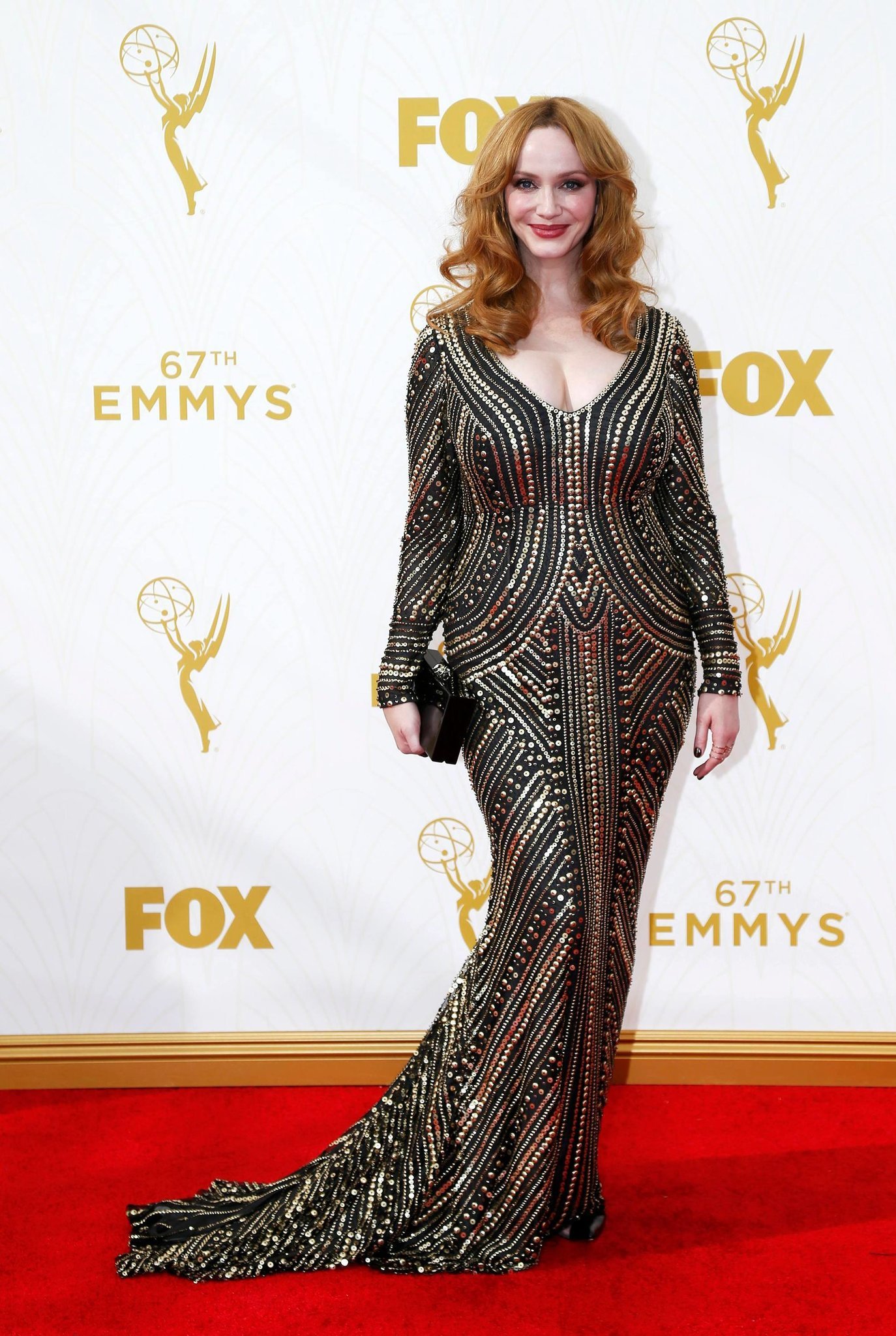 Ellie Kemper wore a beautiful multi-coloured embellished nude stretch tulle gown at the Emmy's this year. But this one was a perfect choice.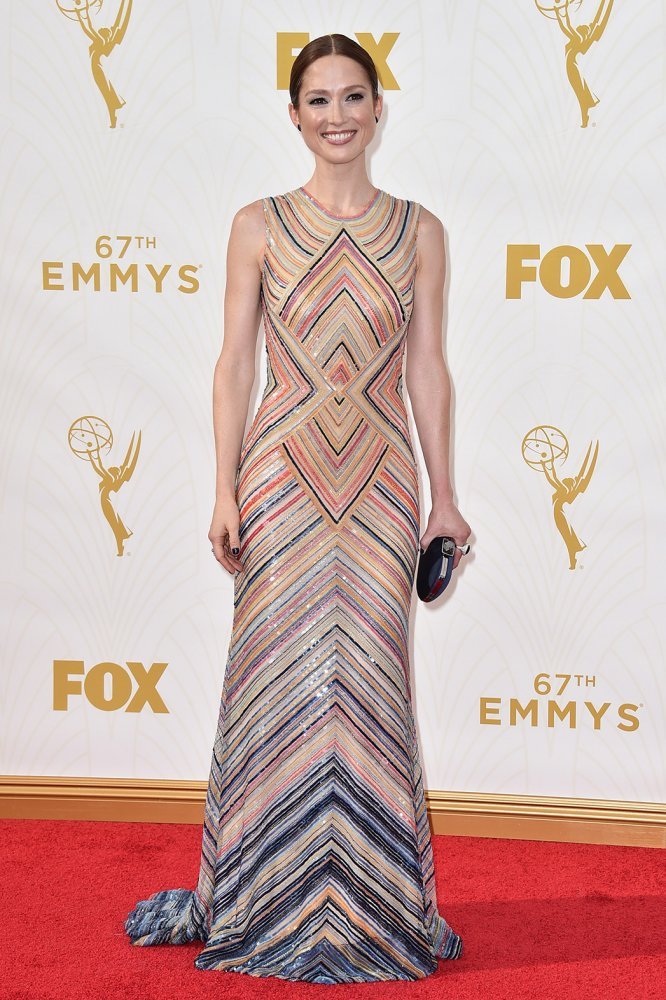 5. Falguni and Shane Peacock
This designer duo loves sequins, prints, leather and feathers on their clothes and they are probably the only ones who do it with a God-crafted finesse. Their clothes exude confidence, fierceness and elegance.
JLo wore this
sheer black net body suit with elaborate metallic gold and crystal work at the 2014 Billboard Music Awards. And she does look fiercely sexy.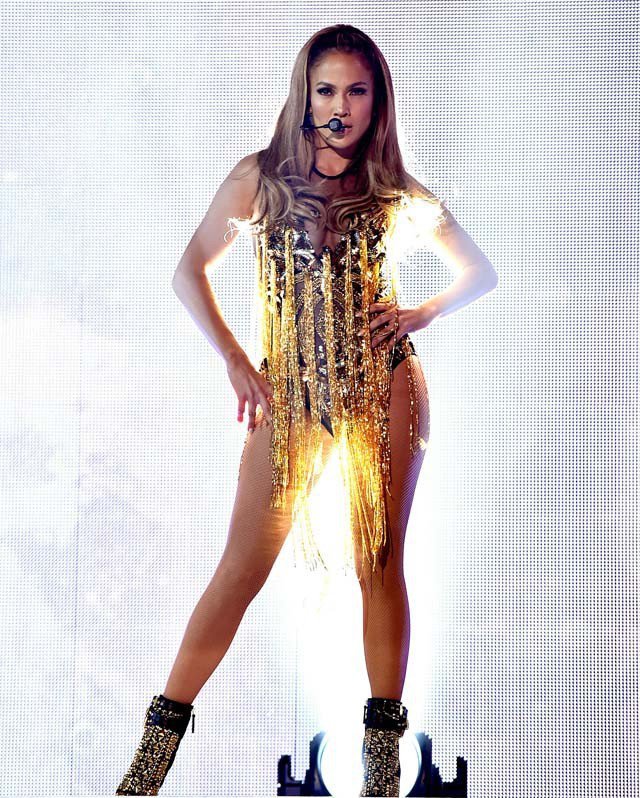 Fergie wore a heavily embellished party ready dress by Falguni and Shane Peacock for the Academy Music Awards in 2010, and she looked absolutely stunning.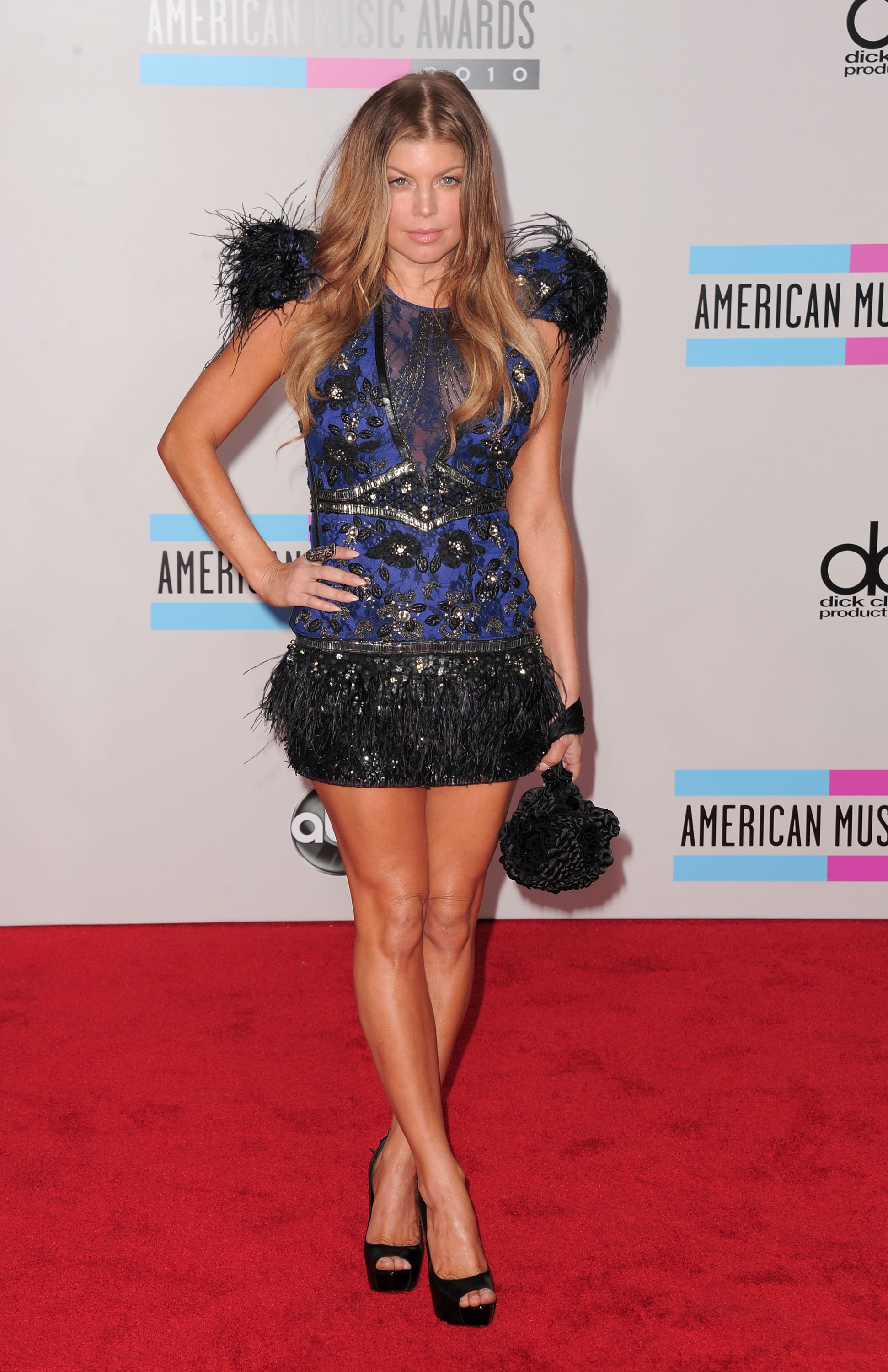 6. Alpana and Neeraj
Their style is sexy and edgy. Every piece of theirs is immaculately woven with precision and character. Bold prints, unusual embroidery and an element of surprise is what they strive for always.
Kat Graham wore this steel blue super badass dress for the premiere of The Avengers in LA.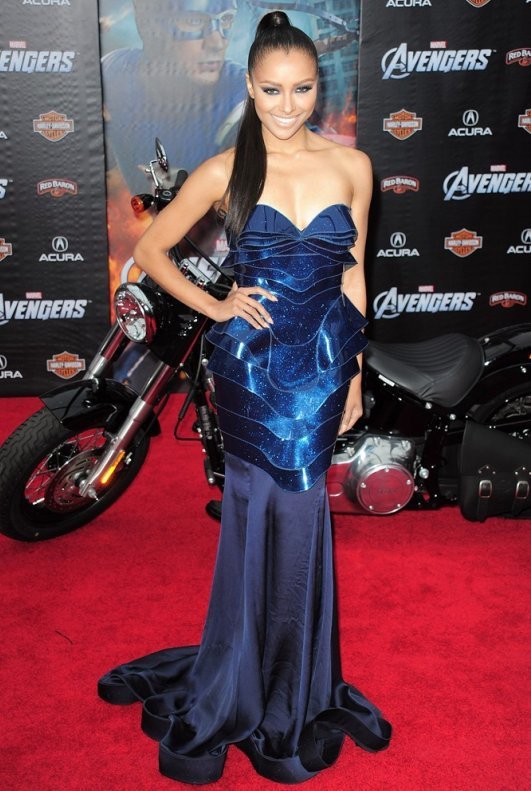 Lady Gaga wore this amazing white sculptured dress with embellished shoulders and a peplum waist and she looked so fashion forward.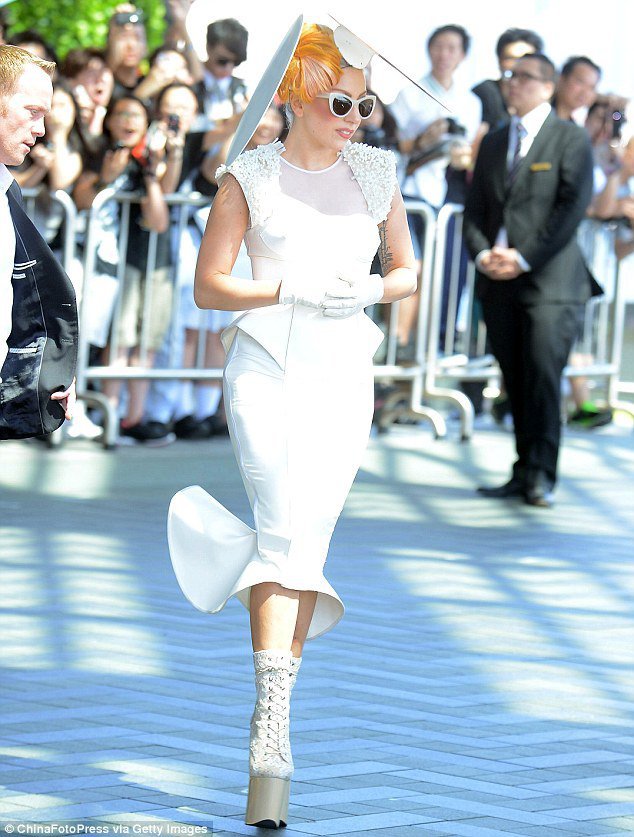 7. Gaurav Gupta
A perfect balance between fantasy and futuristic designs is what defines Gaurav's style. He loves weaving a bit of mystery into his designs which makes him stand out as a visionary designer.
Lady Victoria wore this rather controversial dress from the Lightfall Couture collection, 2013, that rose many eyebrows and many a heartbeats.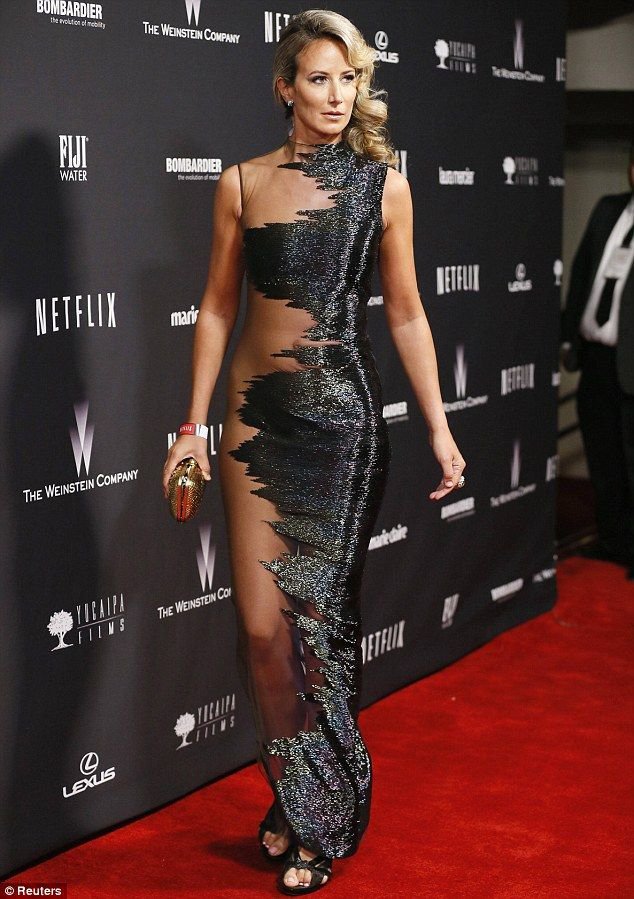 Hofit Golan wore a gorgeous golden gown with a plunging neckline at the 67th Annual Cannes Film Festival.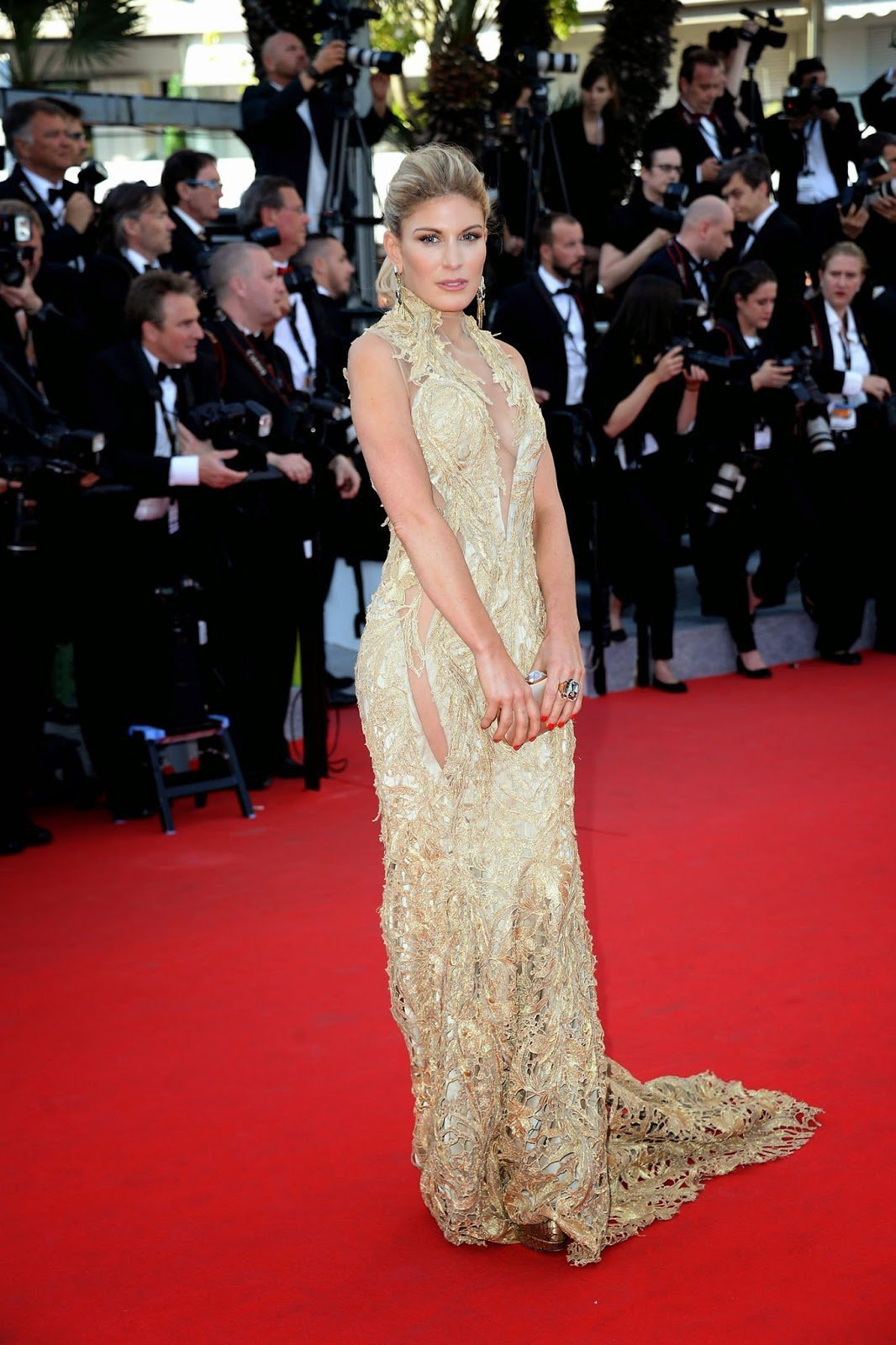 8. Amit GT
This designer's name is yet another one that reverberates well with the Hollywood celebrities.
Ashley Benson wore this low cut black gown at the premiere of Spring Breakers in Paris.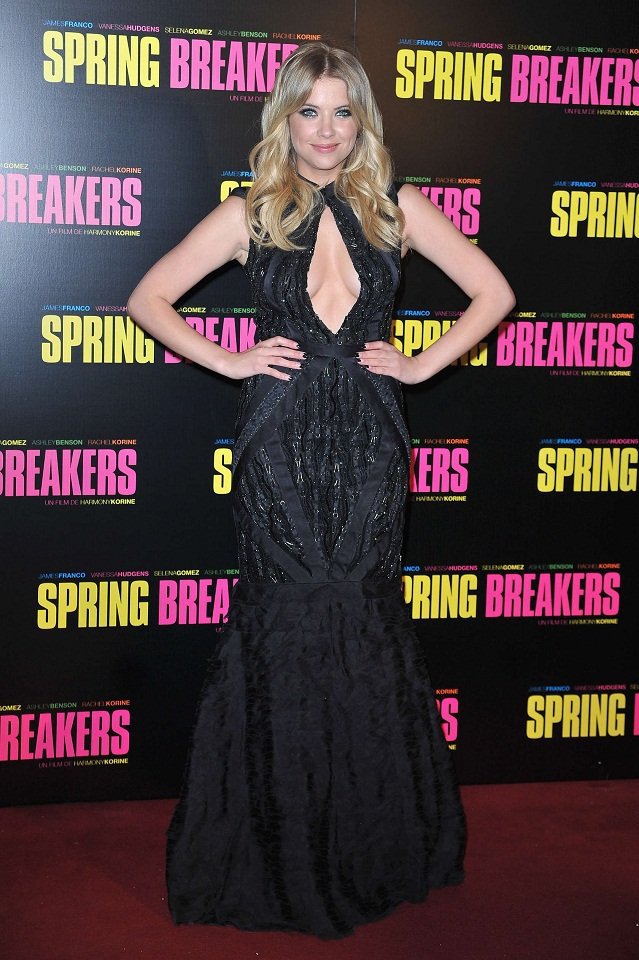 Source: myfacehunter
Carmen Electra wore this sequin-spangled sheath dress for the Voices on Point Musical Gala in 2013.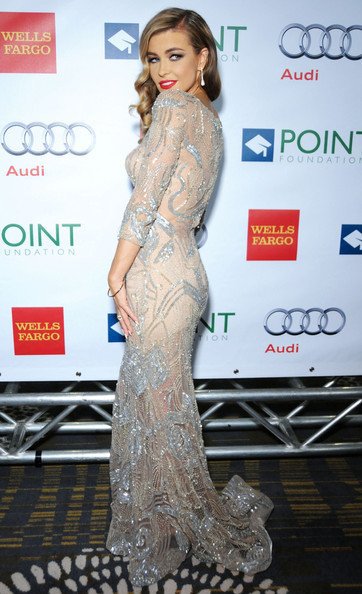 9. Bibhu Mohapatra
Known as the designer who dressed the First Lady of the USA, he has now become a trusted name for many other Hollywood celebrities as well. His style is elegant with the perfect amount of fur.
Michelle Obama wore this bright yellow floral print dress on her first visit to the national capital, Delhi.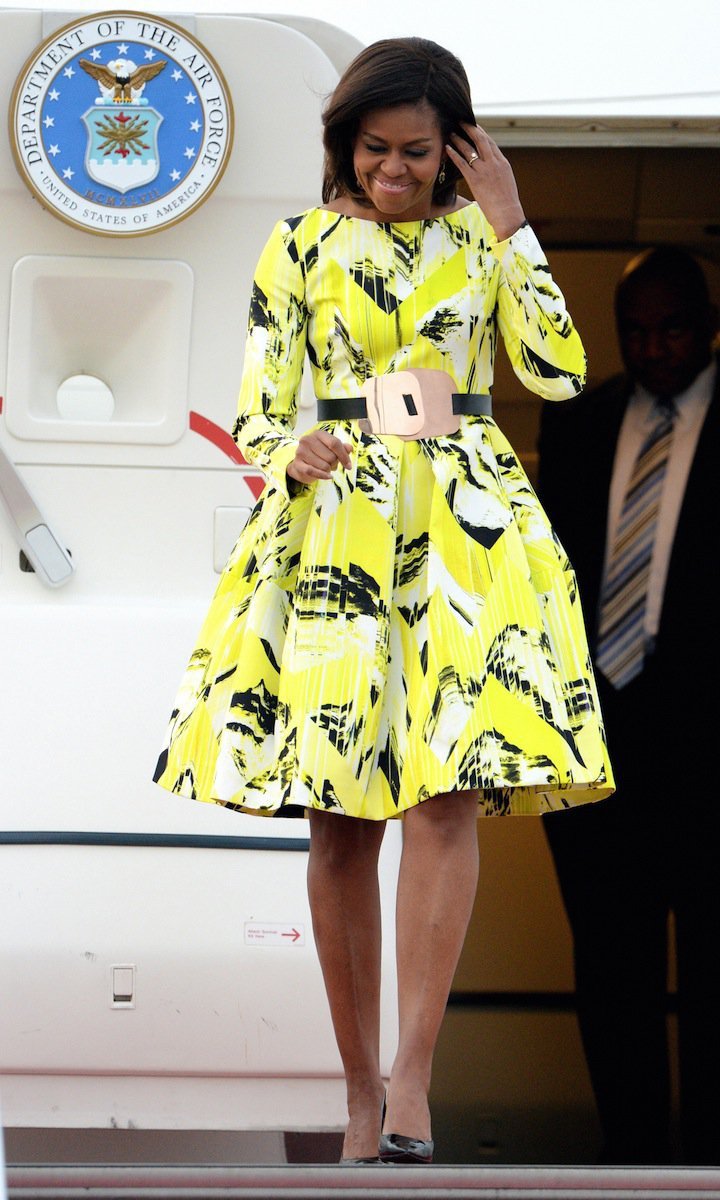 Lupita Nyong'o wore this white-silver dress at the Google/Netflix Correspondents' Weekend Party in 2014.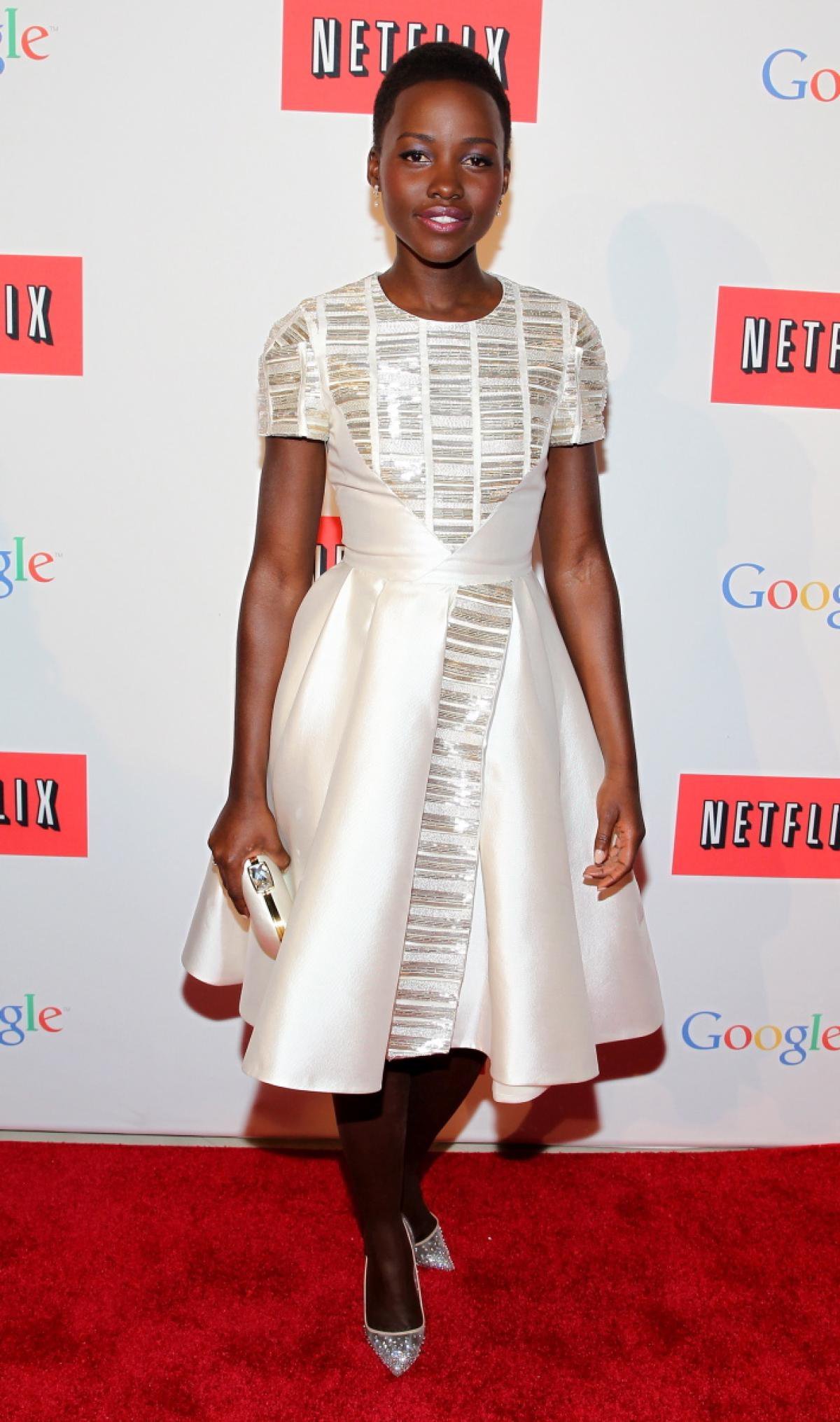 10. Rocky S
Known for his excellent construction and beautiful detailing, Rocky S has been designing clothes for Bollywood for a long time. And now, it seems like Hollywood cannot keep it's hands off him!
The Pussycat Dolls singer wore this beautiful black saree at the Fashion Rock Show in 2008.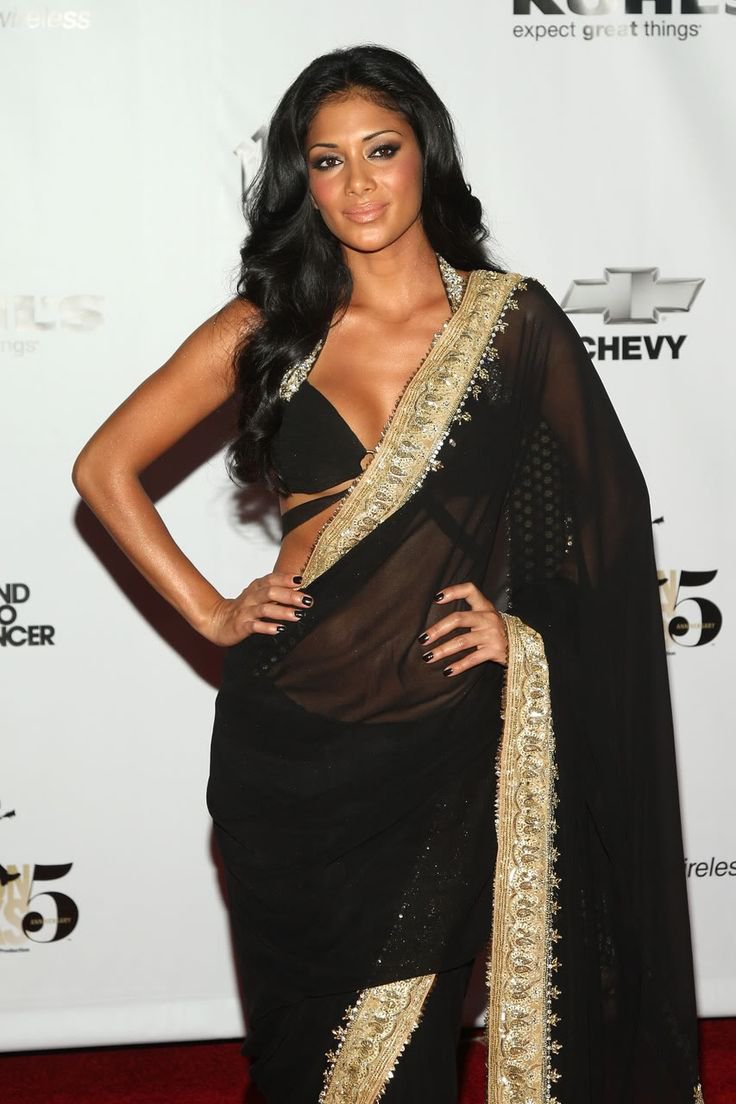 11. Rohit Gandhi and Rahul Khanna
Clean lines, embellishments and aesthetic is what defines this duo's style.
The fashion forward lady, Frieda Pinto, wore this amazing dress from the duo's collection CUE, at the BAFTA Awards Tea Party in 2013.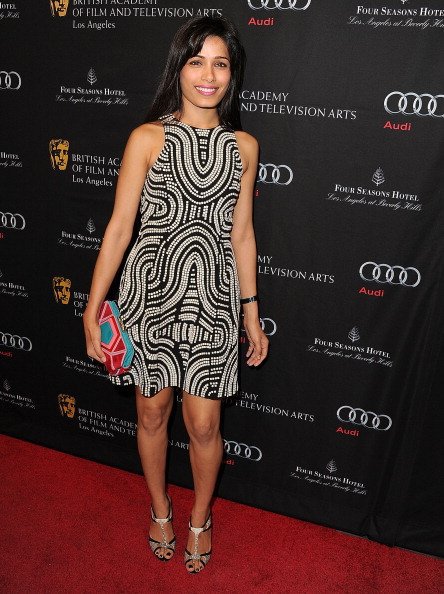 12. Manav Gangwani
Best known for his beautiful and elegant sarees, this designer has fans in international stars and royalty as well.
Naomi Campbell wore a black and red lace saree at Charlotte Olympia Launch Dinner.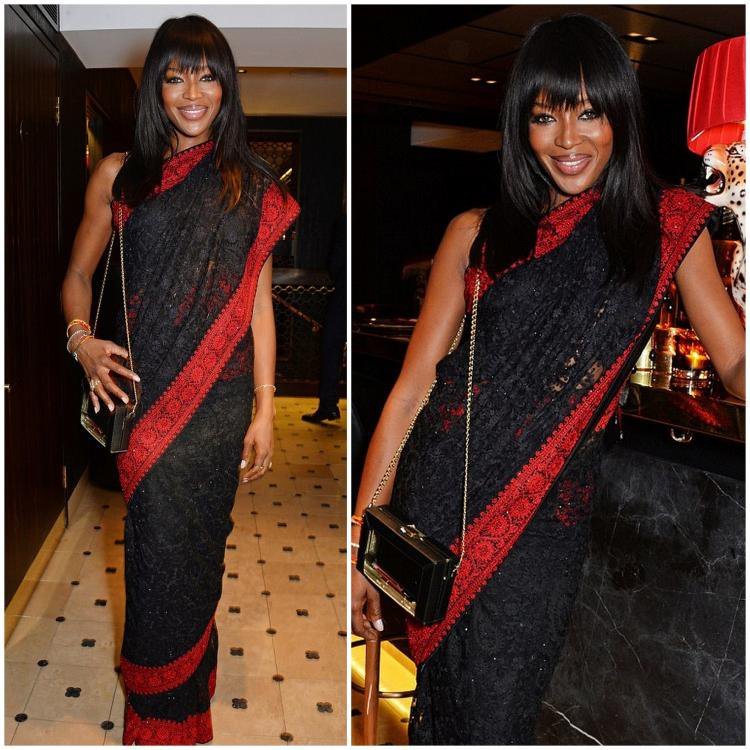 The Prince Rahim Aga Khan married Kendra Spears in 2013, and the couple donned Manav Gangwani's masterpieces in cream.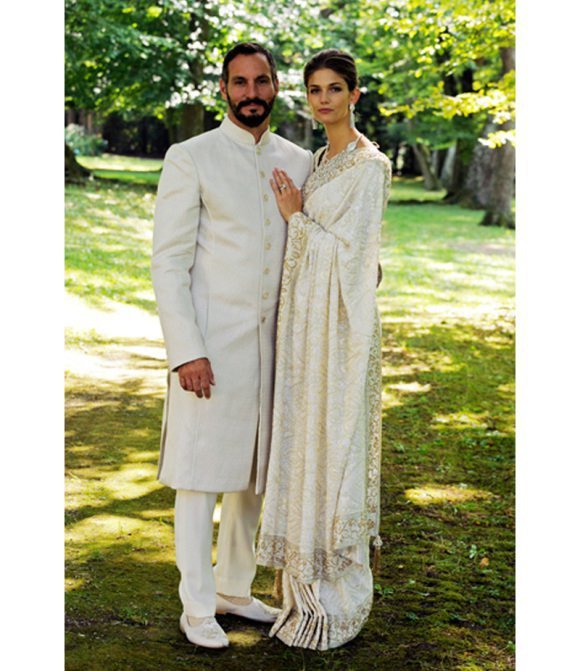 So much win!