Recently, actor Dia Mirza tied the knot with businessman Vaibhav Rekhi, in an intimate ceremony that looked straight out of a fairytale. 
While it was hard to take our eyes off the gorgeous bride, what still caught our attention was that instead of a priest, a priestess officiated the wedding ceremony.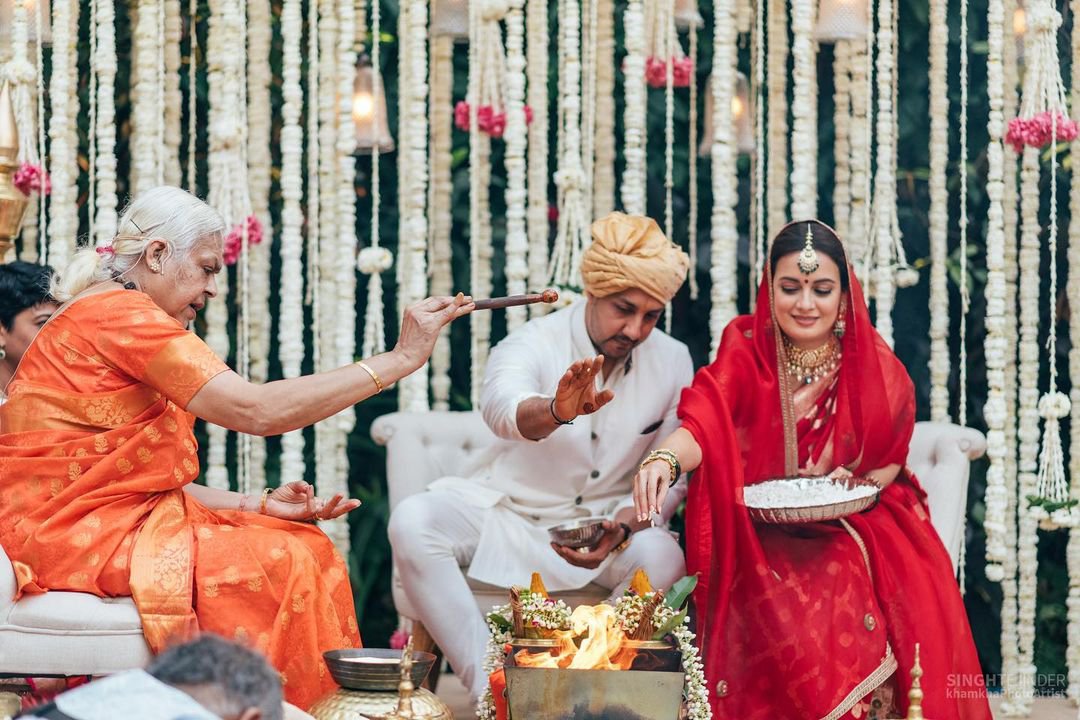 Dia Mirza took to Twitter to share information about Sheela Atta, the priestess who performed her wedding ceremony, while advocating for "generation equality".
This definitely goes against patriarchal norms where rarely, if ever, are priestesses in charge of officiating ceremonies. And the internet certainly celebrated this break from tradition: 
Long live feminism. Beautiful Lady!!

Best wishes!!

— Nishikant shekhar (@Yrnishi) February 17, 2021
Because change starts with just one action.