For a true cricket fan, nothing is good enough if it doesn't contain an element of their favourite sport. Even a movie. And why not? Cricket in itself is quite an exciting sport that leaves viewers literally on the edge of their seat! So when this excitement is mixed with Bollywood, the outcome is bound to be epic.
Cricket and cinema are two passions that ignite and unite Indians. Both are about big bucks and big-time fame. Their combination ought to be unbeatable. Our unofficial national sport has rarely caused a sensation. 
For most Bollywood filmmakers, movies and cricket are like drinking and driving – not to be mixed.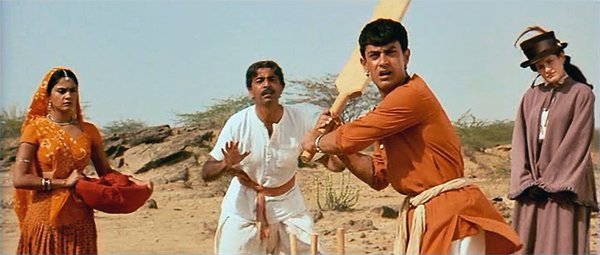 But there have been two instances when this combination has worked; Lagaan and Iqbal.
Iqbal is a story of a cricket-obsessed deaf boy from a remote Indian village overcoming various difficulties and fulfilling his dream of playing for the Indian national cricket team. 
It's a beautifully directed movie which focuses on the importance of chasing your dream. Produced by Subhash Ghai and directed by Nagesh Kukunoor, Iqbal launched Shreyas Talpade, who played a deaf and mute cricketer. The plot of the movie encompasses the struggles of this unusual cricketer who finds a tough yet encouraging coach in Naseeruddin Shah.
Though fictional, Lagaan's story drew parallels from the lives of the people back in the pre-Independence era. Lagaan showed how only and only team spirit and brotherhood could help the Indians win against the mighty British. 
The movie had cricket in its heart. Bhuvan challenges the British anarchists in the game of cricket, condition being forgoing the 'lagaan' or tax they used to pay to the British for their own land. The journey of how Bhuvan builds his team and leads it to a grand victory is endearing and makes for a brilliant watch.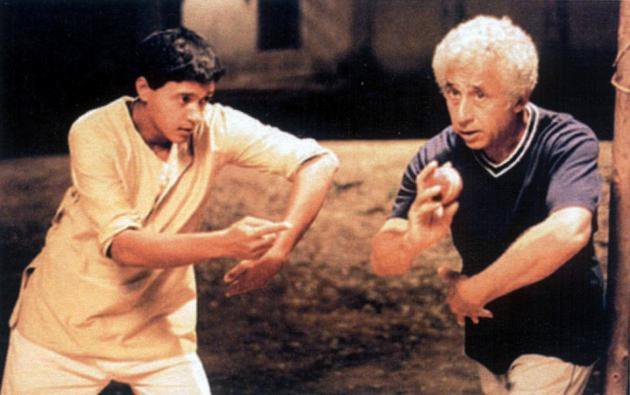 Lagaan worked with the brilliant starcast, Iqbal worked despite that. 
The successful sports film in India has to have a star to pull it off and an emotional connect with the audience. Mary Kom had Priyanka Chopra but everything else fell apart. 
Lagaan had both of them working in tandem. Lagaan had decent performances from A-list actors and hence was hyped up. Iqbal had realistic portrayals and that made the audiences forget that the actors on screen weren't really stars, but actors.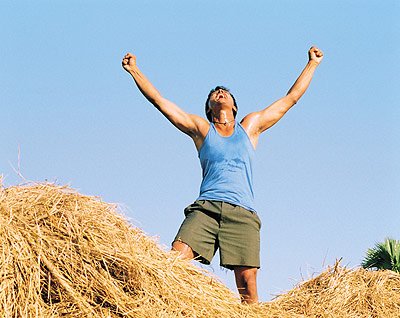 Every sports film has the predictable plot line of an individual or a team winning against all odds, Iqbal and Lagaan had to face the same problem.
This gets compounded because the problem with most films today is that instead of teasing the viewer with their trailers, they end up revealing the entire storyline and leave the audience to just fill in the gaps while catching the film when it finally releases on the big screen.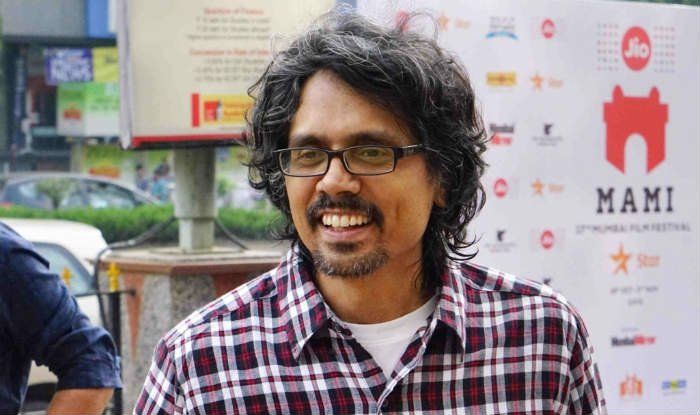 Iqbal is a far superior movie in terms of all the technicalities of filmmaking as well.
You can call Iqbal a bouncer, a sixer, a century, whatever. The experience was as exhilarating. A movie devoted to a criminally ignored aspect of cricket called bowling with so much of spunk, style, freshness, novelty and surprises that even those not interested in game find it simply irresistible. It has all the aces. 
Firstly, this movie has the perfect portrayal of an amazing story happening in a small town. Then it's a coming-off-age movie about a disabled individual while nothing is made of his physical disability. Iqbal didn't even have room for a typical love story. Instead a brother-sister combo is remarkably portrayed. 
And when it starts talking cricket – the game, the passion, the technique, the struggle, the pain, the politics, the victory, everything beautifully woven interspersed in between in subtle humor such that it all looks as real as life itself in flesh and blood.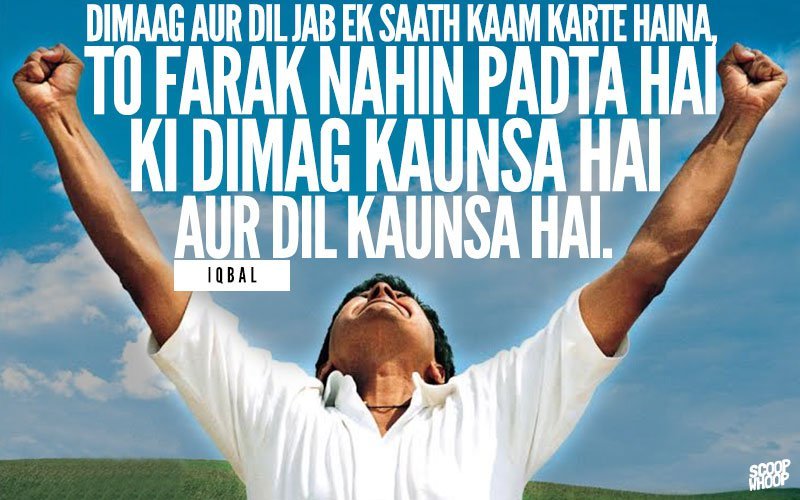 It doesn't drag the movie with pointless songs or dance numbers and there's almost no personal story for Lagaan to work well. This is where Iqbal shines.
It's not that sports films cannot do well; they are subject to the same laws that govern other genre films. But there has to be a basic human drama.
Plus, I may add, it needs the right stars – in the cast and the cosmic grid.