Irrfan Khan has finally broken silence about his 'rare disease'. The actor issued a statement on Twitter about the ailment and put further rumours to rest.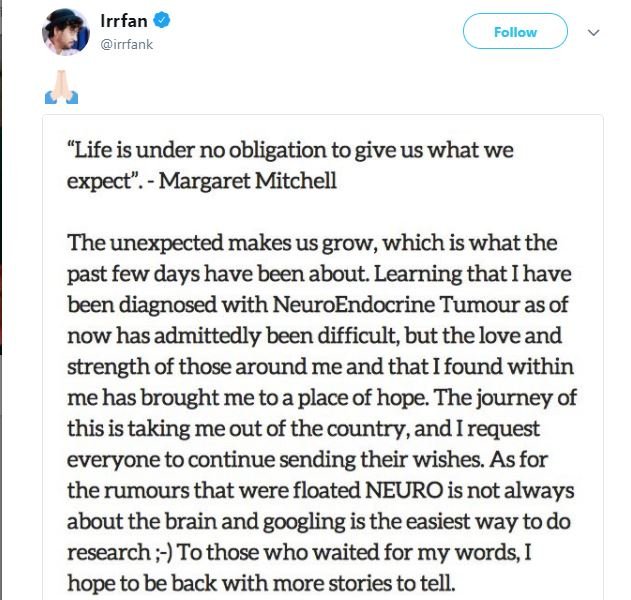 The media had earlier speculated about his disease citing it is as "brain tumor" after which Irrfan's wife, Sutapa Sikdar had to come out and clarify their stance.
Even with a serious ailment, Irrfan has not lost his sense of humour, and asked people to google his disease before making any further judgement. He had also earlier requested Blackmail director to not halt shooting.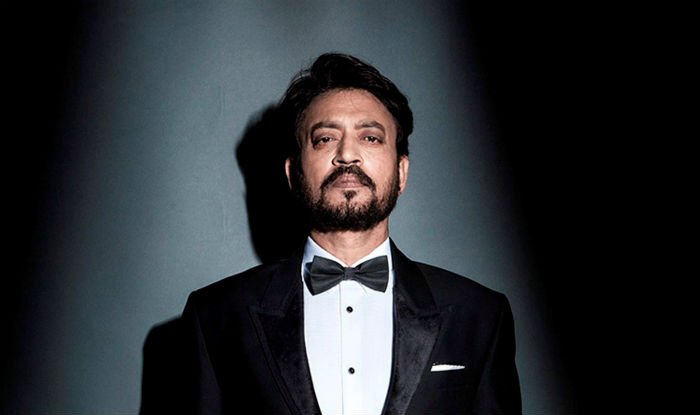 NeuroEndocrine tumor develops in the cells that produce hormones and can cause serious illness. The tumor begins in the body's NeuroEndocrine system and affects the hormone-producing cells of the body.
Irrfan is going to travel abroad for his treatment.
We hope that he recovers soon and comes back to the country healthy and hearty.
You can read the full statement here.