In the year 2009, when the soundtrack of Anurag Kashyap's Dev D hit the music space, it took everyone by surprise. Consisting of eighteen tracks, it was refreshing to note how each song was distinctive from the other and was well-woven with the film's narrative. 
The reason being that here was a soundtrack that reflected indie elements in its treatment which would readily lure the elitist, but Dev D also connected with the common man. The music resonated with the youth, went up to win National honours and music composer Amit Trivedi happened.
Since his thunderous entry into the music scene with Roja in Tamil and then later, nationwide recognition with Rangeela, Dil Se and Taal, A.R. Rahman has been sitting on the throne of the Indian music scene for almost 2 decades, not only overshadowing his seniors and contemporaries, but vanquishing the millions of upcoming musicians that have tried to emulate his style.
A.R. Rahman is the current king of Bollywood music, but in Amit Trivedi, he has the perfect successor.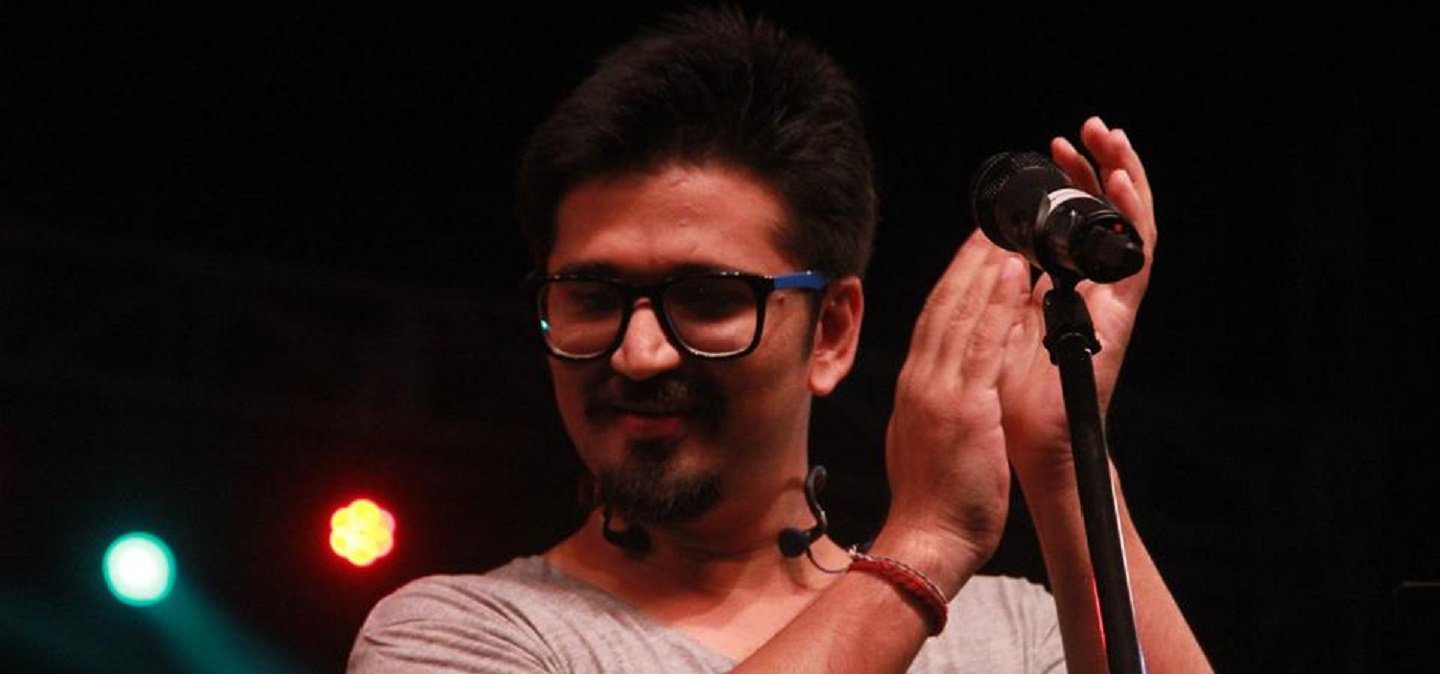 Trivedi is wrongly touted as a poor man's A.R. Rahman. But even though they might have similar personalities, they have a very distinct flavour of music.
Comparisons, albeit premature, are inevitable. Like Rahman, the 34-year-old Trivedi is reserved; a man of few words but many memorable tunes. And much like the maestro, he stays up odd hours at his garage-studio in Mumbai to make his music.
At present, music is not really composed but instead of composing they arrange music to sound a certain way. A person with good music sense can render so many songs just by arranging the music. There are professional music companies which provide paid music loops, tracks, pieces, and notations. The work has become easy now.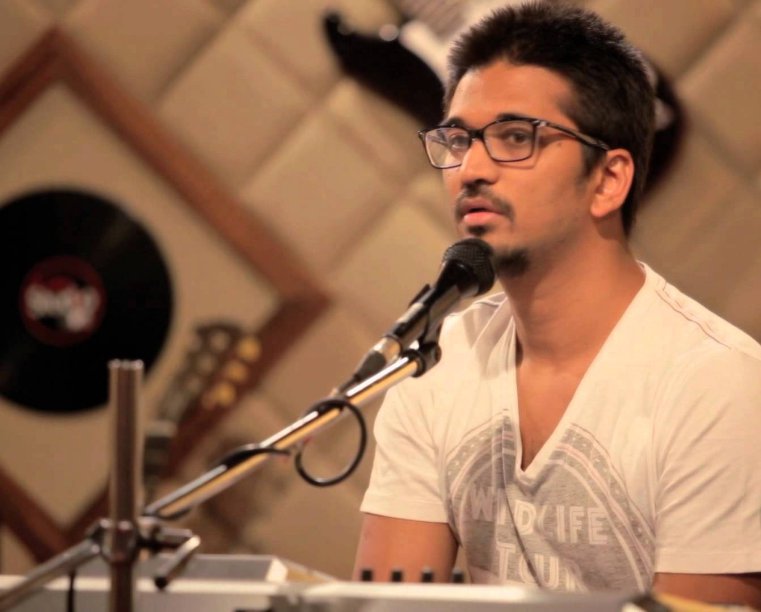 In this era of dhinchak tunes for people to gyrate their bottoms to, Amit Trivedi is standing firmly against the tide with his soulful music.
It's only when we listen to Amit Trivedi's music that we realize the kind of subtle change the man is bringing in the kind of music that we or maybe I have grown up listening to. Sounds from Haara of Aamir, Nayan Tarse of DevD, Shaam of Aisha, Aazaadiyan and Naav from Udaan and Aitbaar from No One Killed Jessica haven't been heard during all my growing up years with music. 
It's like back in 1993, when we heard the flute of Chotti si Aasha from Roja, we realized what we had been missing. It's a similar feeling when we hear the violence in Haara.  
Trivedi has been quite vocal about his admiration for Rahman and has often admitted to the latter's body of work having influenced him as a composer. In an interview with noted film critic Rajeev Masand, Trivedi spoke about how Rahman's soundtrack for Mani Ratnam's Thiruda Thiruda had a huge influence on him and changed his life forever.
Amit's ability to handle different genres, be it metal, jazz, folk, Punjabi pop or rock has got him the approval of A.R. Rahman. 
Amit has given music to quite a few successful films such as Ishaqzaade, Lootera, Queen, and Udta Punjab. While most of the movies have had an amazing plot to go with the soundtracks, one should not forget the new trend in the hindi film industry to deliver 'hit' songs even when the music of a movie doesn't align well with the premise. 
Trivedi, on the other hand, makes it a point to provide music that goes well with the movie itself. And he doesn't just do the songs, but he also designs the background score.
In Udaan, Trivedi's music majorly contributes to the narrative in a perfectly symbiotic way. When the protagonist is going through a trying time at home with his father, Naav, a beautiful, uplifting song plays in the background, urging the boy to break out of his shackles and go after his dream.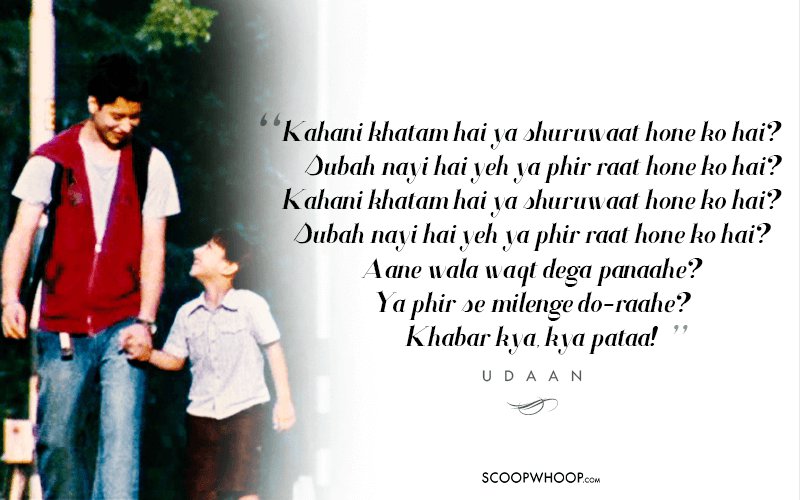 A.R. Rahman's brand, in my opinion, has been decreasing by the day. His new stuff, with the exception of Rockstar, has not been up to the mark. The music critics had a field day when his song for the Commonwealth Games came out. Last, but not least, he is running out of resources.
You can find a pattern in most of his songs. He changes a bunch of notes and increases/decreases the tempo, but the basic tone of his songs are the same, and frankly speaking, he is too expensive. The new breeds of musicians have that raw energy to reach the stars and are much more commercially viable.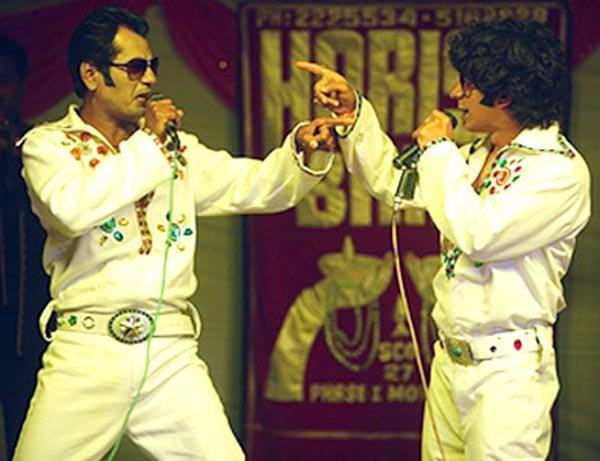 To a certain extent, you can say Amit Trivedi is narrowing the gap between the A.R. Rahman and the rest of the world with amazing movies coming out one after the other.
I am not writing this to wilfully put A.R.Rahman down. He is a genius and has changed the Indian music scene. He has carved a niche in the annals of Indian entertainment. A.R. Rahman is and will always be the man that took Indian music across international borders. All I'm saying is, that even if Rahman were to retire tomorrow, we'd have the perfect replacement in Trivedi to fill the huge shoes left behind.