The news of Shahid Kapoor, Malaika Arora Khan and Ameesha Patel along with some other celebrities performing at a charity event for the Republic Hindu Coalition has been doing the rounds of the internet.
The news gathered momentum when the posters for the event mentioned Donald Trump as the 'Special Guest' along with Sri Sri Ravi Shankar from the Art of Living Foundation.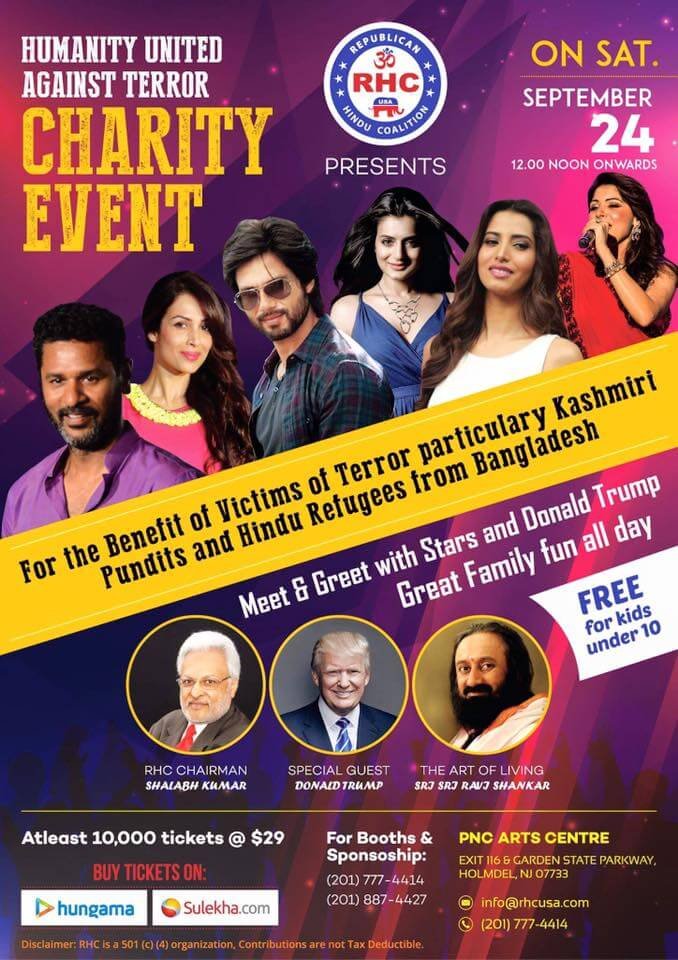 The Republic Hindu Coalition acts as a bridge between the Hindu American community and the Republican leaders in USA.
Considering Donald Trump has been in the news for all the wrong reasons, twitterati found the participation of Bollywood stars at this event quite unacceptable.



They believed that it was rather unfortunate that Bollywood celebs were openly rooting for Trump's ideologies. This charity event in New Jersey is being organised for the benefit of victims of terror particularly Kashmiri Pundits and Hindu refugees from Bangladesh.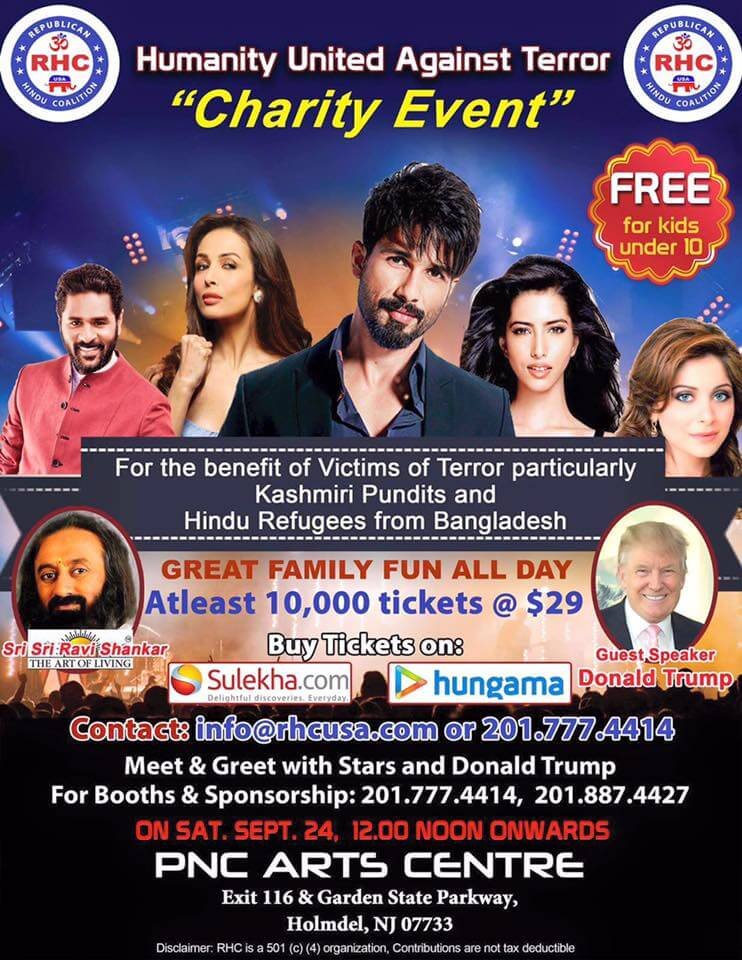 There is also a 30 second advertisement for this event.
The Facebook page of Republican Hindu Coalition carries these posters and ad but surprisingly, their website has no mention of this event.
Though the event is being highly publicised and tickets are being sold on various websites, none of the celebrities who feature on the poster, have made a statement about the event. 
While we're waiting for an official confirmation for these stars, Twitter is certainly having a field day thrashing Shahid Kapoor for the same. 
Over to you, Shahid!